June 15-16, 2008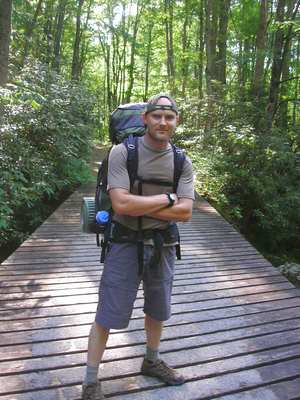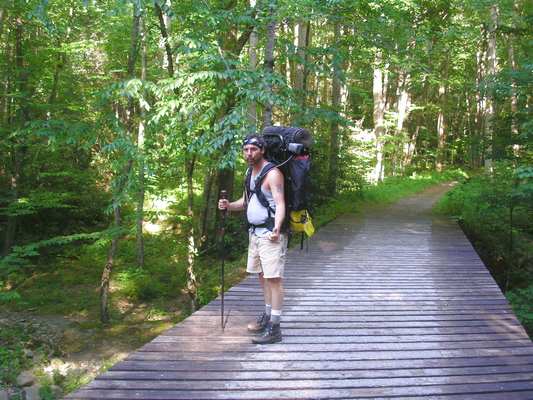 Bobby is not quite as mad as Hell, rather, disgruntled might be more appropriate. Ranger Grady is, as usual, too cool for school. (Not pictured is Mike McMurray. He is hauling a big load on his back and skipping up the trail like a teenager)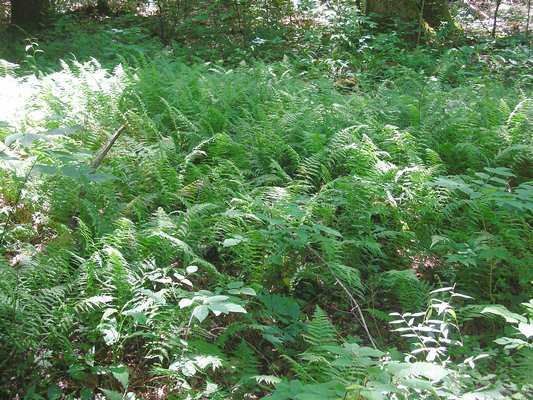 Get over it.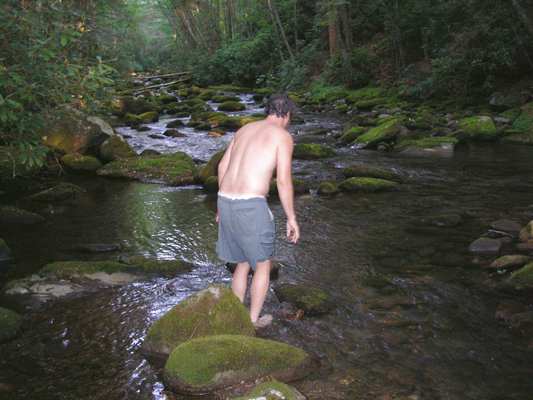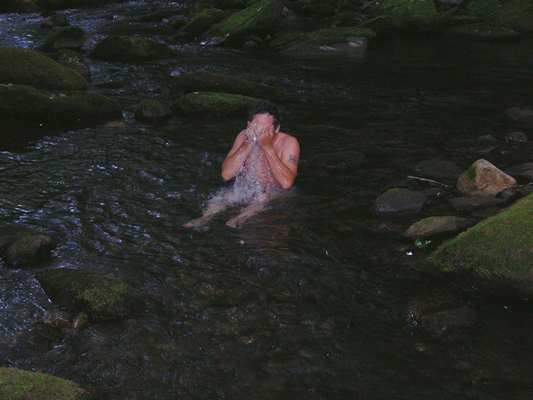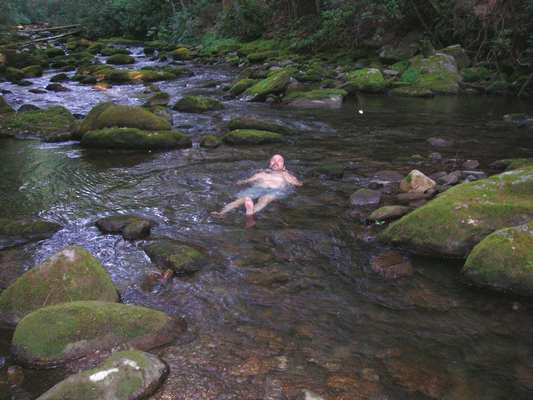 Grady was like a school kid with the water and melon. There are tons of synchronous fireflies in this picture, trust me. We were treated to the nicest of surprises. The synchronous fireflies were on in a big way. If you have never seen them, well, it is just not to be missed. There is only a short window for viewing them and we caught the tail end of the display but it was full on for several hours. Apparently several folks knew this was still going on because campsite #24 was very full.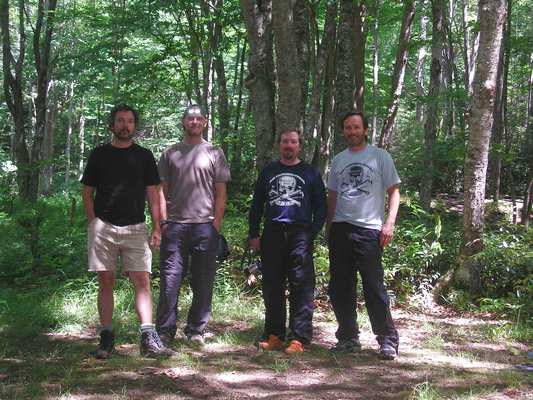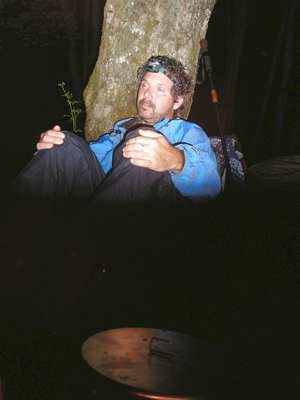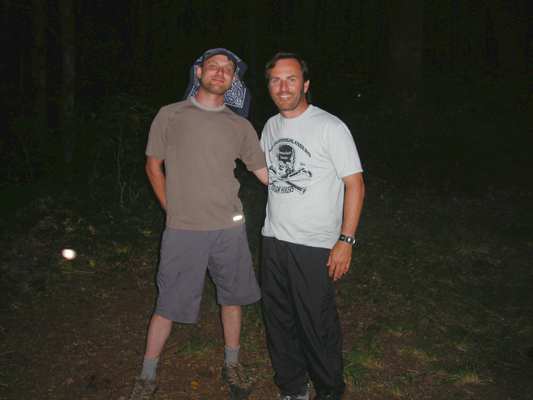 That's just ridiculous.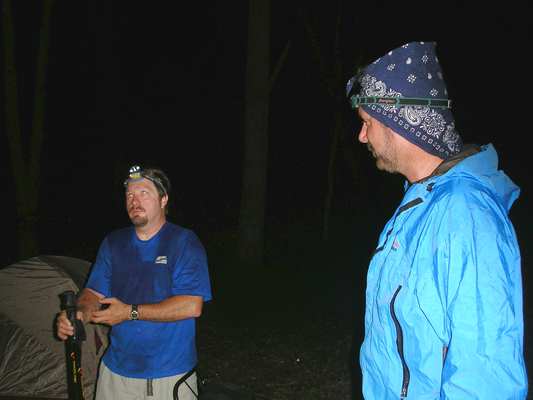 Here, Aunt Jemima greets Scooter as he enters camp at the late hour of 11 pm. Aunt Jemima thinks Scooter would make a great pancake and considers rolling him in some flour and making syrup. Jemima thinks Martin looks good enough to eat.
That's right, boys, Read em and weep.
Here, Aunt Jemima greets Sheik Abdul Al Assula. He is trying to negotiate lower gasoline prices to give all Americans a little relief. Assula says he likes dealing with Aunt Jemima and we should expect lower prices next week. Rock on Jemima.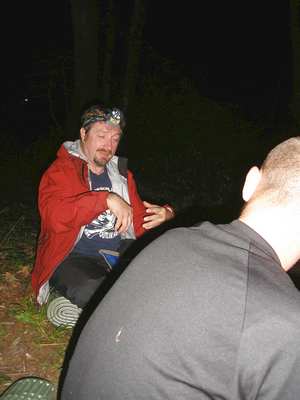 Martin says that this moth had a hook arm and terrorized campers.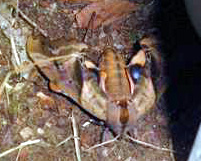 It really was a great trip. Being surprised by the fireflies and Scooter's late night show up was "special". We fished, panned, swam and ate watermelon. Wonderful little four miler.