Firefly Redux
June 10-12, 2011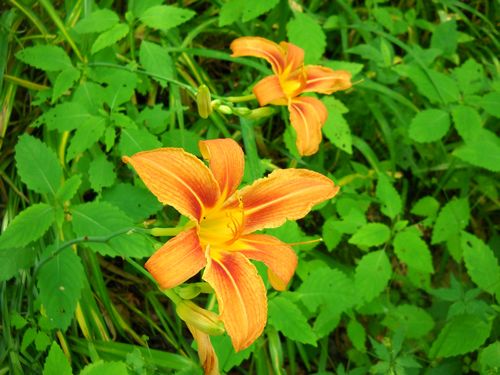 We had such a grand time last weekend, a new bunch of recruits signed on for a redo. We had to bail on the A.T. trip, Grady's Father is still hospitalized and we are all sending good thoughts and vibes his way.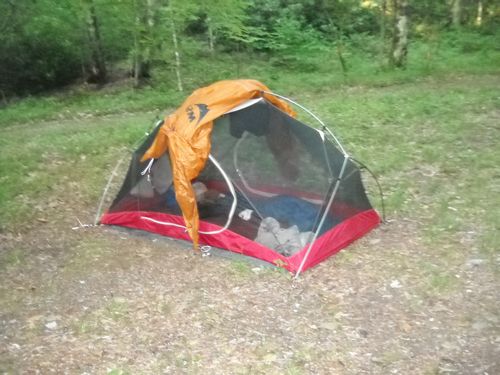 I got a late start Friday, several issues prevented my original departure time but Sally Dumplin was ready in camp and had been making the most of his afternoon. One of the great things about this tent is it's convertibility. Laying under the stars on top of a mat is a real treat with the sound of the stream to lull you into sleep.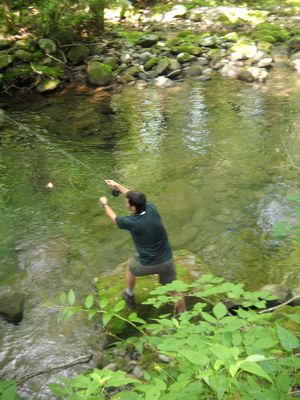 That's what you do on a lazy summer day in the Smokies.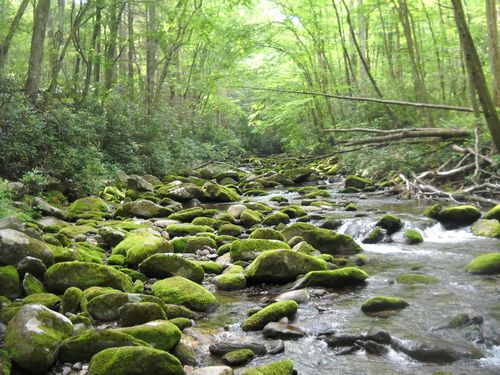 I hopped along the creek and played with my goldpan.
We spent Friday night in a designated campsite and saw a few fireflies. Nothing compared to last week or what we were about to see the following night. Sally D and I broke camp and ambled toward the secret spot, a guaranteed firefly mecca.
And who do we find? None other than Jerky Mike who has apparently liberated me from hatchet duty for the next year or so. We had the requisite boasting and comparison, you know, who's hatchet is bigger than the other. It ended it a braveheart type of duel. Gimli's heart proved braver than mine, so he gets to carry the hatchet since he wields it so strongly.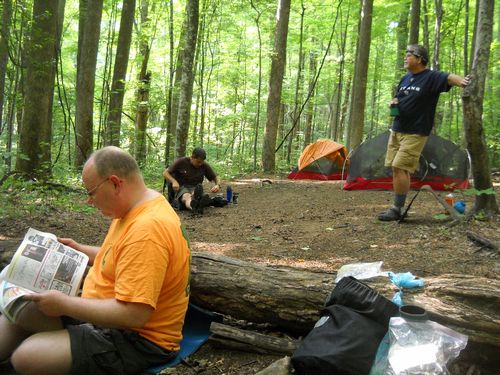 He brought counsellor Skidmore who was perusing the paper, pretending to ignore the shenanigans.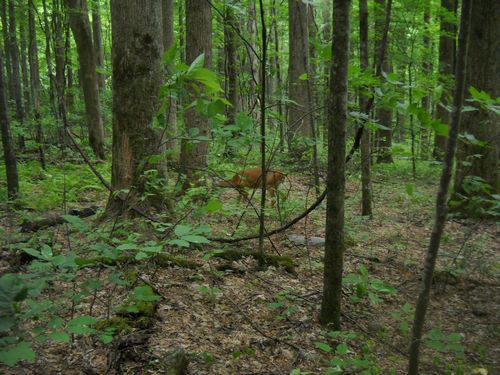 And guess who we get another visit from? Yep. It's Festus from last week. (he was also unconcerned about the Bravehearting, guess even the critters know we are of little threat)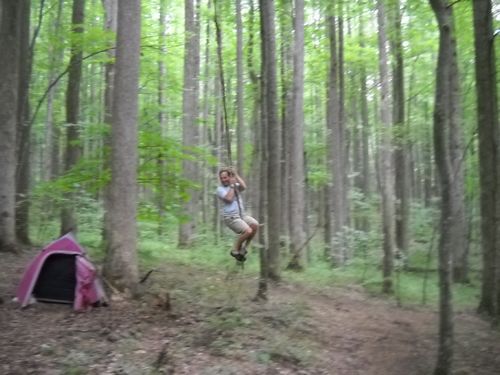 Making your own fun, is a Highlander tradition. Between the Braveheart and Tarzan and Survivor Fishing, we don't have time for much else.
Besides, we often have company. Hiking cameos we call them. Saturday evening was Will, Jenny and Brandon. Not pictured is Wayne. They dropped down from Newfound Gap.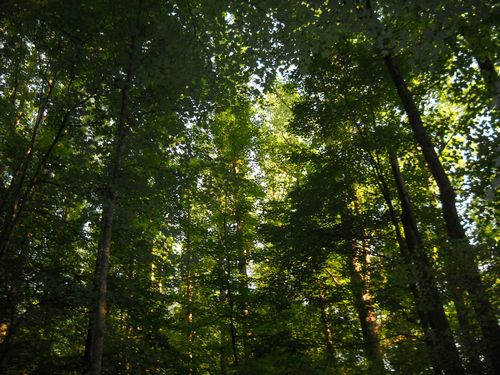 As the afternoon progressed, Dave did more fishing, I decided to do some swimming, sans clothes. I didn't expect Dave to come strolling up to where I was swimming. Guess we could've coordinated a little better. He will definitely, after that, check my itinerary in the future. (instead of my back side) I still think he is scarred from the encounter after realizing it was not a Smokies Bigfoot.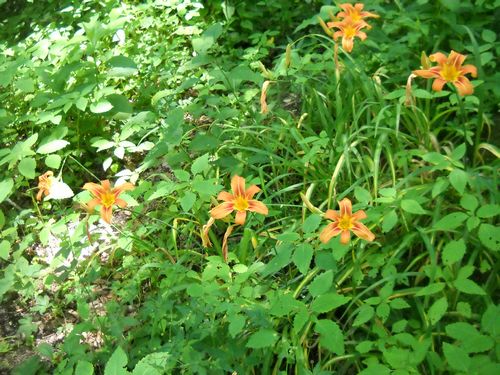 That evening, when the afternoon thunder rumblings ceased and dinner chores were completed, we returned to the spot where the lightning bugs were blazing. It began slowly, like an orchestra randomly tuning. As the darkness enveloped the area, chasing the moon from it's perch, the festival lights cranked up in unison as a royal percussion that dazzled the neophyte. Skidmore aptly said, "it's one of the most beautiful things I have ever seen." Sally D vowed to bring Holly and everyone was amazed. It defies descriptive text. I will have to agree, it is one of the more spiritual natural events I have witnessed. So much so I returned for two more nights. Being deeper into the backcountry, we were free of the random ambient lights and errant lighters and flashes. I have no pictures, took no photos or video. It is all embedded in our souls. Of all the things we humans create, manufacture and design on this planet, there is nothing so beautiful as these wonders of God. At times you must work to receive these gifts, but the payoff is usually worth the effort.
Contingent upon whether or not the Chinese will approve my visa (they have rejected it twice already), we depart June 29th for the People's Republic. In response to questions about this climb, I created a small page with some information that can be found HERE. I wish everyone a "cool" summer. We will be back out before that time, most certainly. Peace.