Flat Creek Falls
August 25, 2012
The payoff is this view looking back towards Tennessee from this obscure Carolina trail.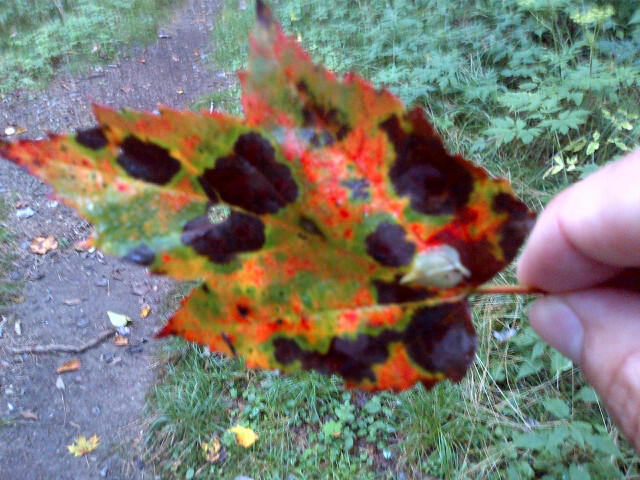 These colors, the crisp notes in the air and cooler nights mean that good weather and extended outings approacheth. I needed Flat Creek trail for round two. Dave, Mike, Bill, George and crew went to cs 5 to pick up miles there.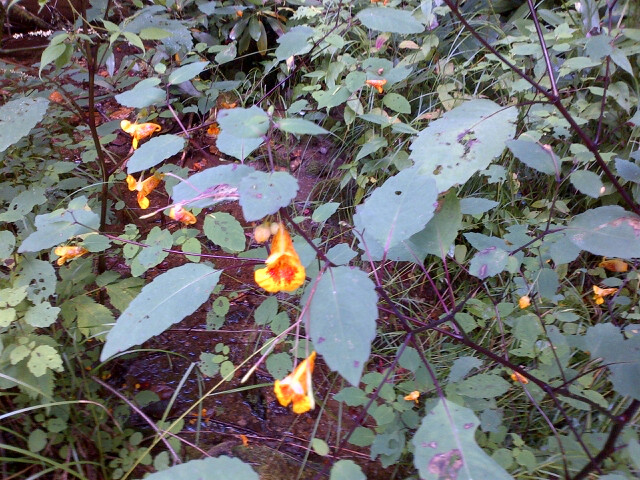 This 2.9 mile walk begins off the Blue Ridge Parkway and Heintooga. It is an altitude walk that meanders along parts of beautiful Flat Creek, ending up at the Heintooga Campground.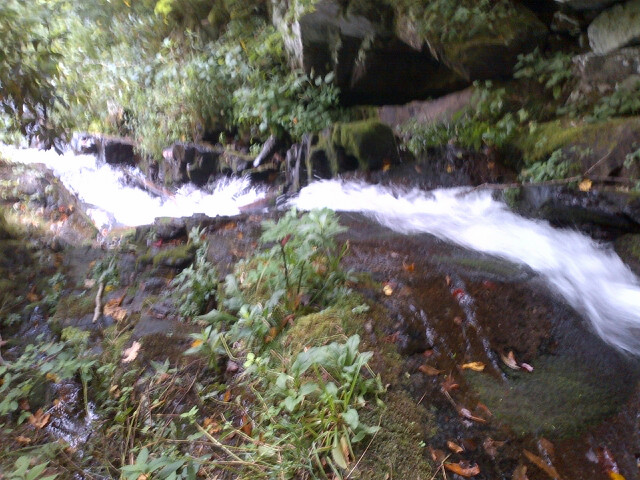 This waterfall is a highlight of the trip. You must do a bit of bushwhacking to drop down to it. There are some moderate drops so wear grippy shoes. It is one of the more remarkable waterfalls in the Smokies in that it's length evades one photograph. The trail to the falls is about a mile or so in from the parkway side.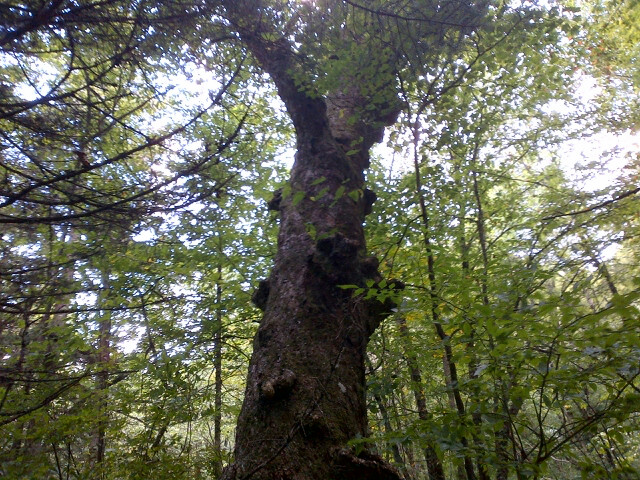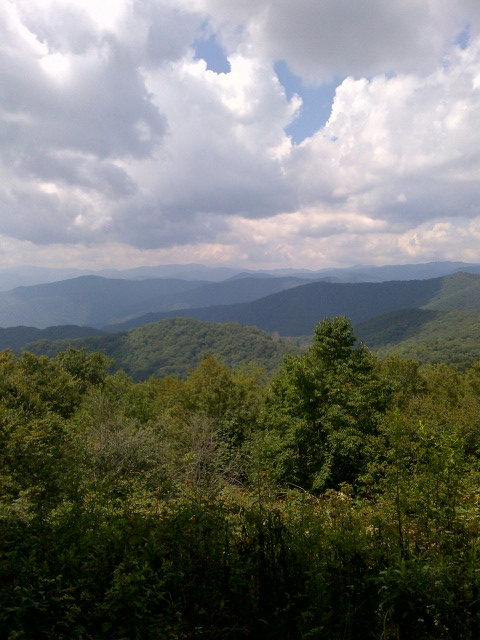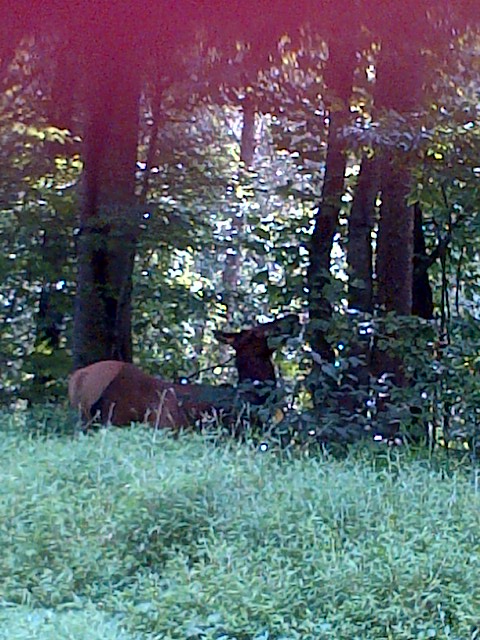 Seeing the elk munching on leaves will always be strange to me. These large beasts with their collars roaming about Carolina seem anomalous. I'm sure it is the wisdown of some biologist to reintroduce such a huge animal into the Smokies. Now that I hear they walk around the town of Cherokee, I would have to declare they have definitely moved from "Unto these Hills." It is an expensive program to reintroduce these elk. Many millions of dollars, likely. But backpackers will have to pay to enter the park in 2013 according to Ditmanson's plan. Stay tuned for some upcoming developments in the fight against the Fee this week. I can assure you it will be exciting.
We walked out and back, making it a 6 plus miler. Excellent weather and hiking company.