Gabes Mountain, campsite 34 10/27/12
By all accounts, the weather was supposed to be nice.
But the weather folks were wrong.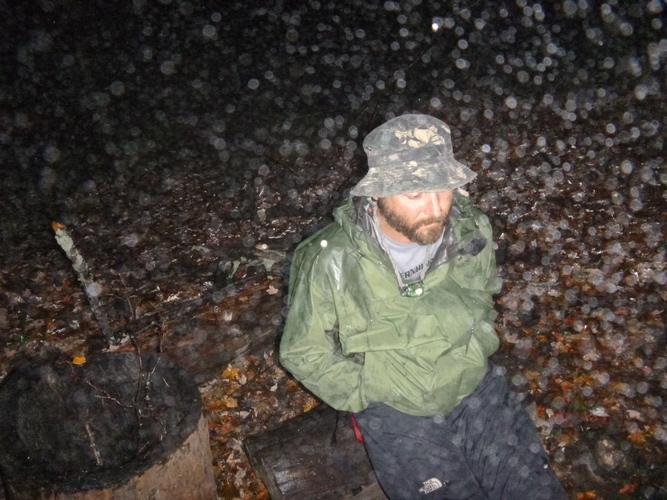 Slappy is slap unhappy about this constant drizzle business. This was his first backpack as a true tested and inducted Highlander, though. He and Mike and Dave stayed at the Old Settlers site the night before and came in here where Dave had a blazing fire ready for when I rolled into camp a little before dark. I met Bill and Super Dave who arrived from the Maddron Bald side. I took the 4.8 mile trek in from Cosby.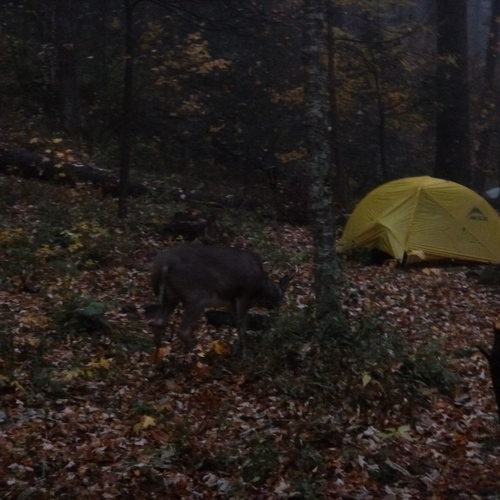 This 5 point buck was eying Bill's tent or whatever Billiam did by that tree near his tent.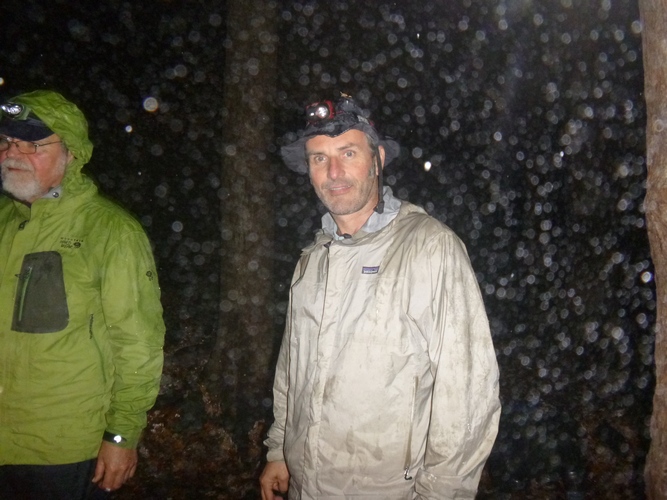 Jerky Mike arrived after his 12 mile backpacking day to meet us at the rain camp. Apparently he took his time out the remainder of the Old Settler's trail which includes trail naps and cookie breaks with lots of hydration stops.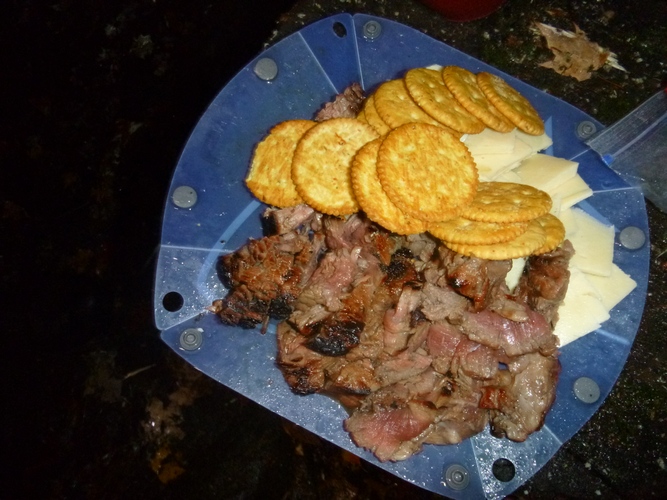 But I never complain because Jerky Mike always brings the meat and cheese board. What you see here is filet mignon with smoked cheeses and crackers. This guy knows how to live right in the backcountry. I had no trouble cooking that filet over the fire. We were living like Kings in the backcountry once again and nobody knew it.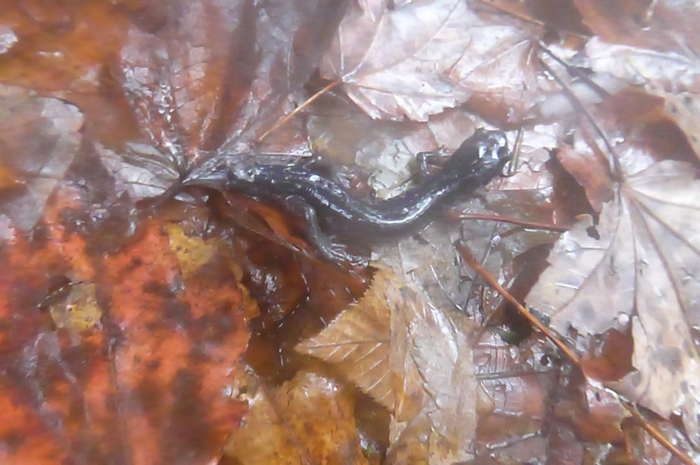 Except maybe this little guy who can get you a killer deal on auto insurance.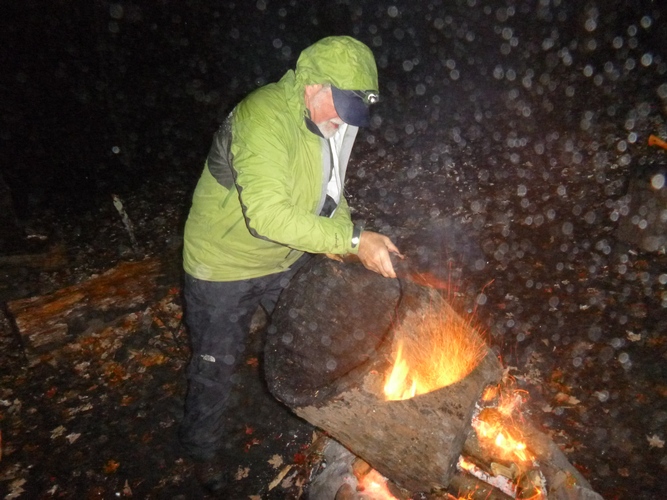 As the night pushed towards one am, it became apparent that Jerky Mike could no longer fight his inclination to Roach the heck out of that fire.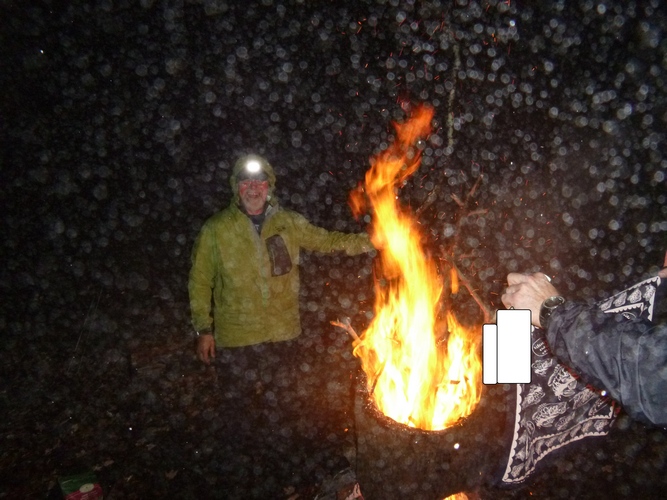 How can you deny a man such innate happiness? Does a little rain deter Highlander firebuggery?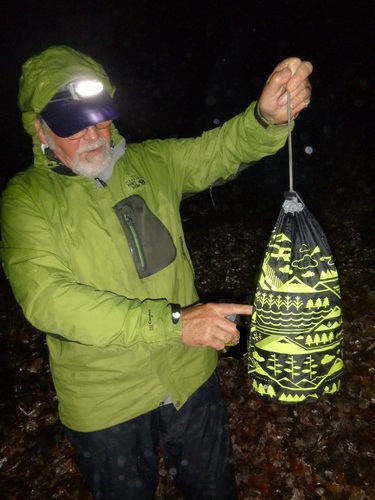 Besides, if you are comfortable enough to carry a backcountry food bag like this and purchase it solely because it matches your jacket, then you deserve to burn whatever you wish.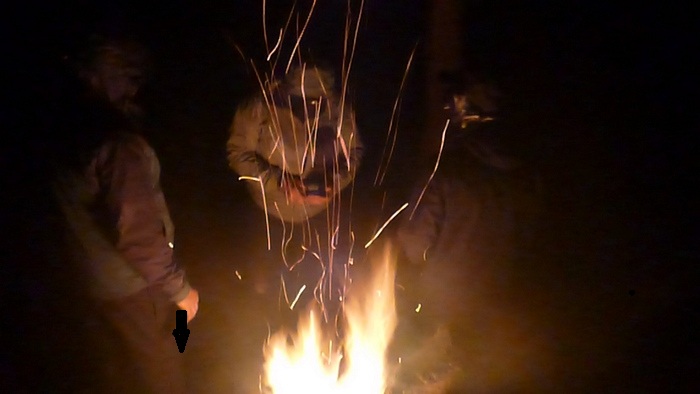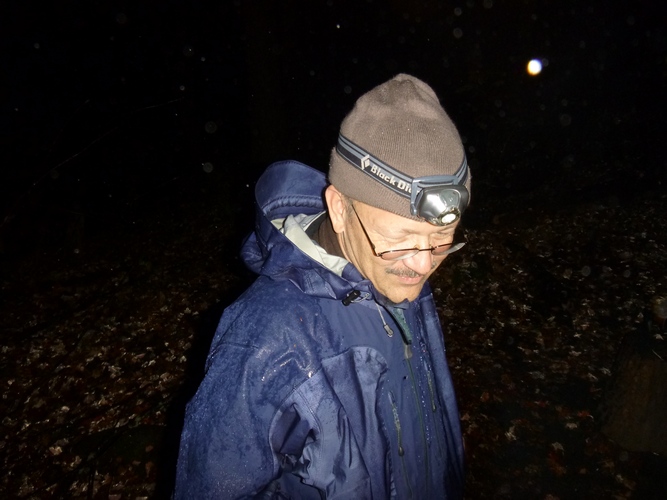 Super Dave makes a hiking cameo after a back pain hiatus.
And so we made the best of a soggy outing. It was destined to be a day of carrying wet gear to the car, to carry home and hang all over the basement again. That's ok. We have to pay for the great weather weekends by having one of these on occasion. It certainly didn't deter our merriment.