Gabes Mtn 12/6/14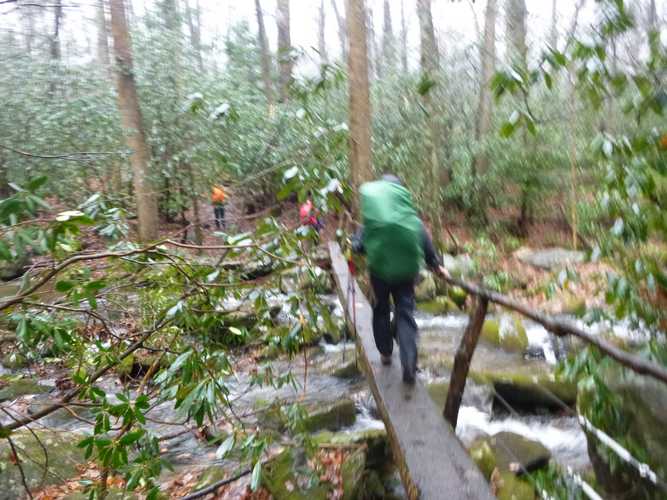 In the rain, we four intrepid backpackers embarked upon the 4.8 miles to Sugar Cove. The radar lied to us.
Is that a bridge? I think not. It is a handrail over a creek. First time I ever recall seeing something of that nature.
I marched this sweet gal through some real nasty weather into camp. And the final insult was having to cross a super swollen creek in total darkness and 40 degree dampness. None of us were dry when we hit the dark and cold Sugar Cove site. But we were alone.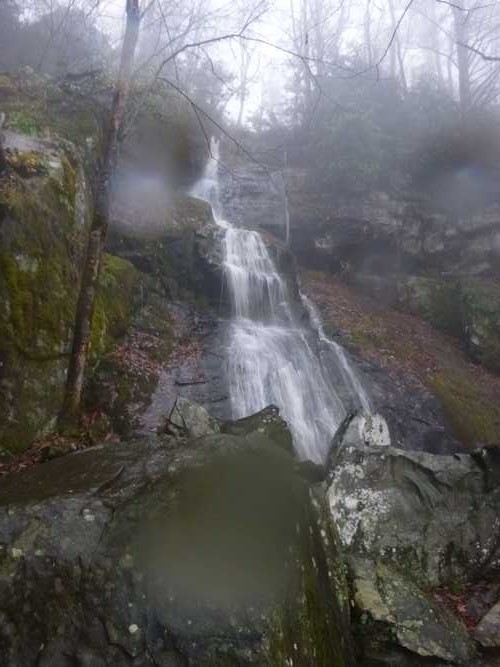 Henswallow was not to be missed with all the water.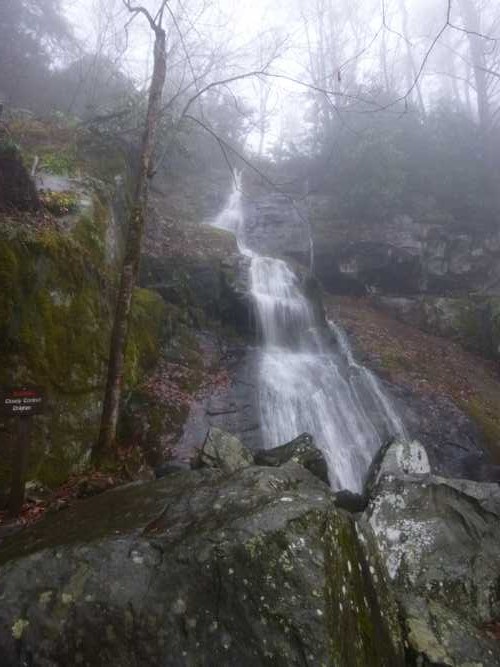 After all, we were here to see the elusive Don, aka Rick Steves. Don't see a resemblance? Ok, here it is.
I will say that Don is much better looking than Rick Steves, though and not nearly as dorky.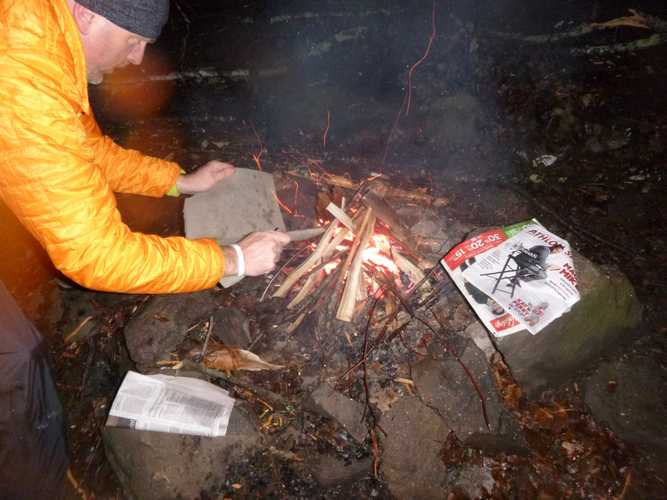 It was necessary to do a lot of this. Everything was soaked. It was a morale fire and the group pulled together and made it worthy of Highlander standards.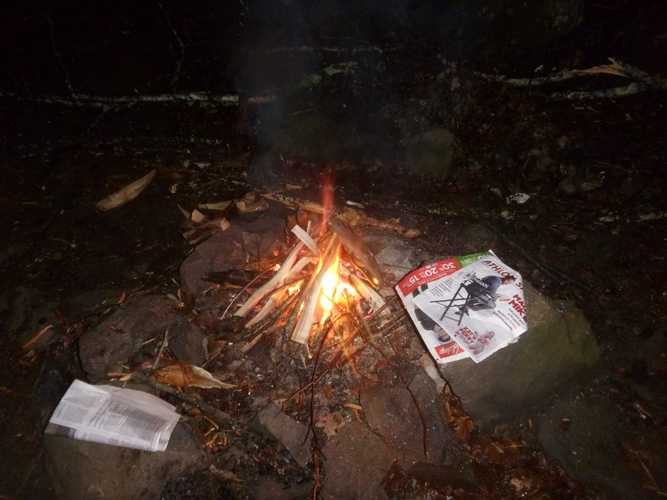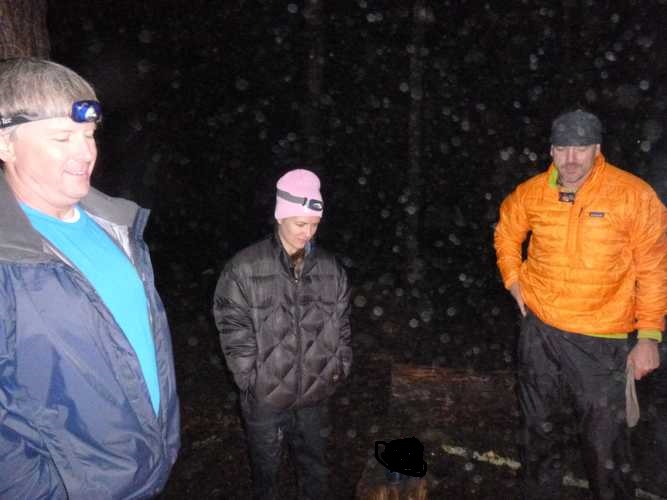 And folks were pleased. It raised damp morale. Rick Steve's considered doing a travel channel episode on that fire alone.
But there sure was a lot of this.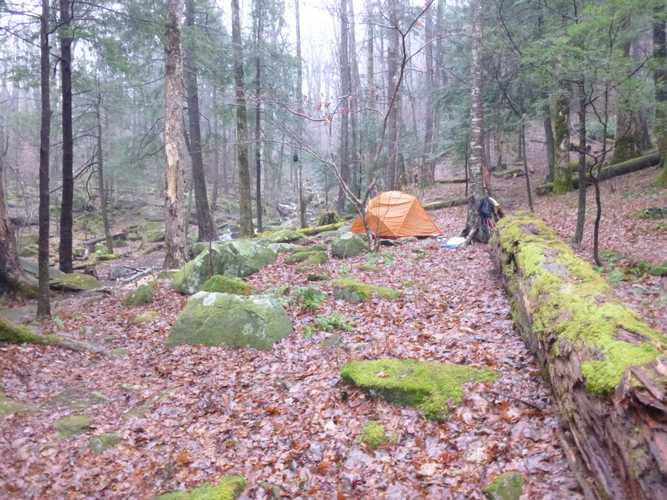 In the morning, everyone marveled at the Gabes Mtn site. It is a beautiful place and has been the sight of many outings for the group over the years.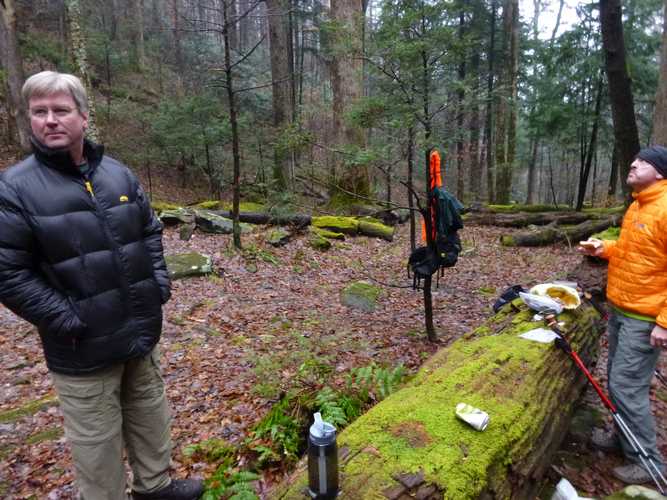 Frank is waiting for some manna to drop from Heaven onto his bagel. Some stuff did drop. I wouldn't call it Manna. As a matter of fact, Frank and I stayed up until 12.30 and it started raining again. Its a wonder Frank hikes with me at all considering the last three trips we have shared. There was the forgotten sleeping bag incident at Rabbit Creek. Then there was Porter's Creek and now this. I'm sure that about two hours into our walk, he was considering other options. All parties were great sports.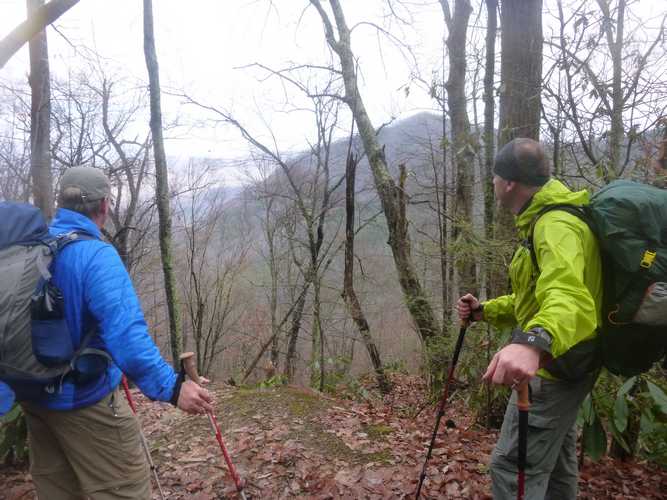 We saw none of this the day before. But Sunday dawned cold with the promise of clearing.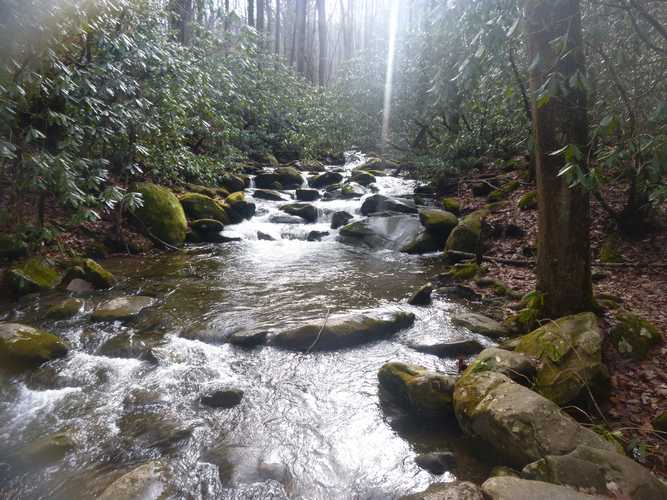 Right about the time we were finishing the last mile, the sun decided to show his face.
Great fun with great friends in a great place. The substance of the forest and being in it is sufficient. That should be the primary substance you seek in nature.