Good Ole Little Bottoms. 2/08/14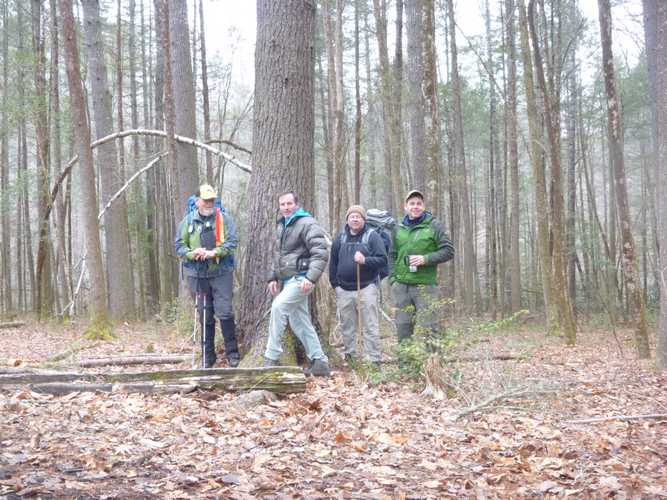 This has to be the dumbest group photo of all time. I was trying to get into position and the shutter clicked but look at Sally D and Mike's faces. The whole thing was so ridiculous it had to be included.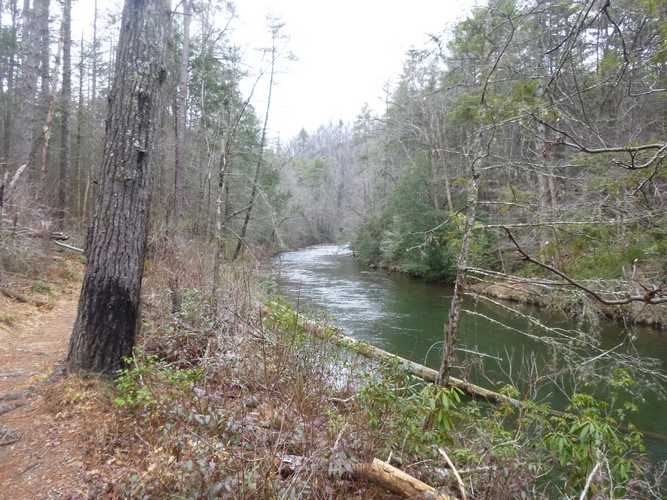 We decided that collectively we have spent more time here than any other campsite in the park. It is one of my favorites. A most peaceful of places. Grady was not able to attend because he was busy. He's been realy busy lately, if you know what I mean. Real busy man.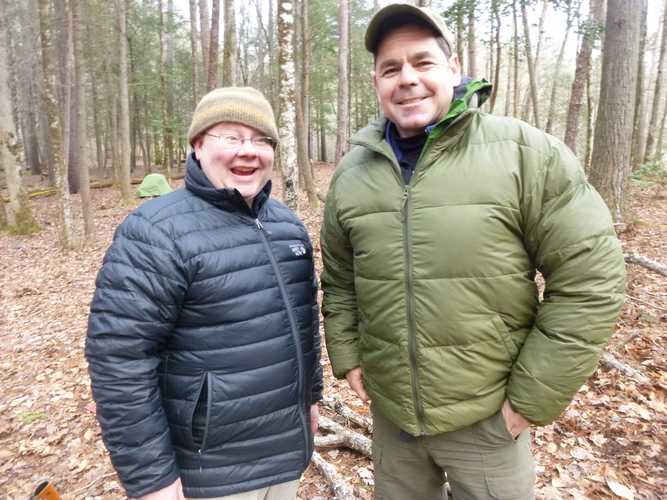 This is the "new down jacket" club.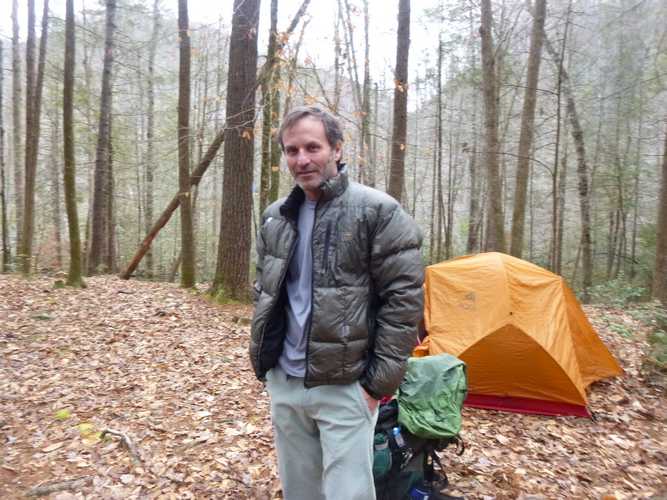 And this isnt.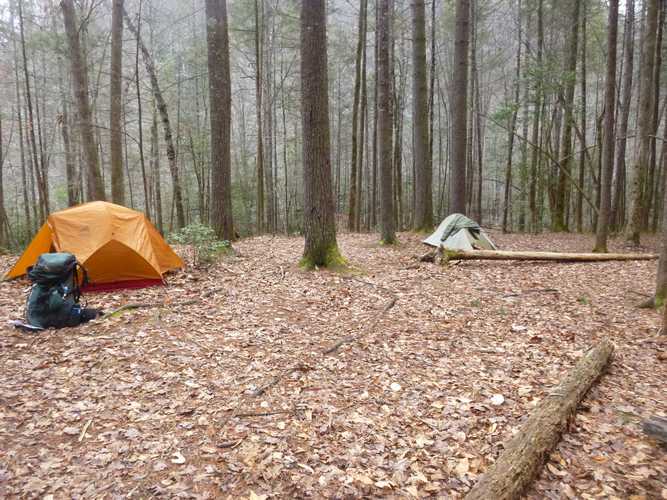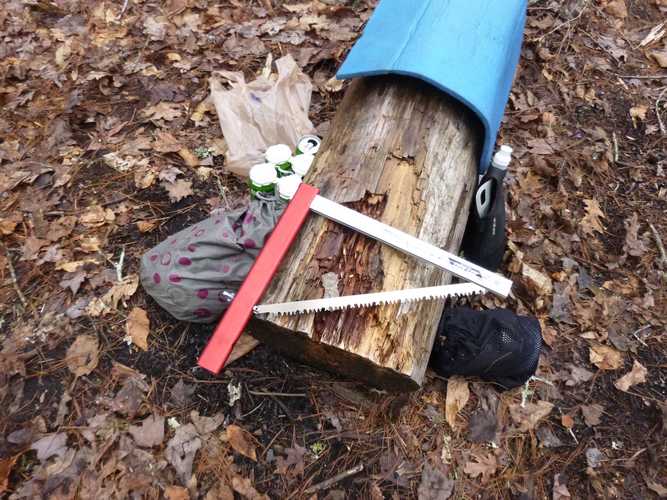 This is the "new saw" picture. We saw wood that is lying on the ground. We do not cut live trees despite the bs being perpetuated by some anonymous moron on the smoky mtn hiking blog. There is nothing illegal about sawing dead wood lying on the ground. It doesn't harm the environment and people have been enjoying campfires for hundreds of years in these woods. Anyone who says it imparts some type of impact hasn't read the studies on campsite degradation. Horses damage a campsite. Highlanders do not.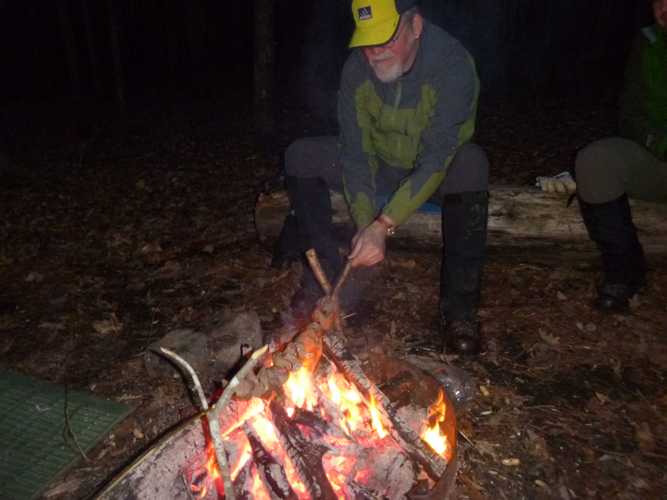 Do you see that filet k bob? Fantastic.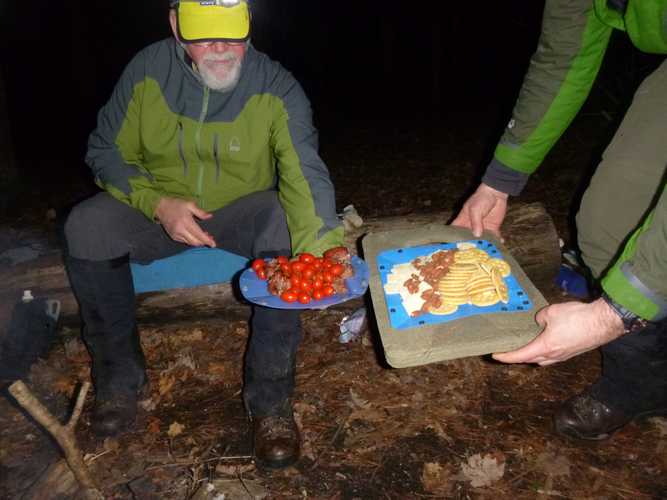 This is a meat and cheese and plum tomato board. And plum good it was. Thanks to Sally D and Jerky Mike. Outstanding!
Skidmore is content. In his new down jacket. It was a delighful evening. I'm sorry that Grady missed it. But he has been very busy lately and unable to attend Highlander outings. He has planned one for Feb 22 and Frank is even going to join us at this big Smokies festival.
Would you like to see what Dale Ditmanson's fee has done to backcountry camping in the Smokies? Well the numbers are in and here they are: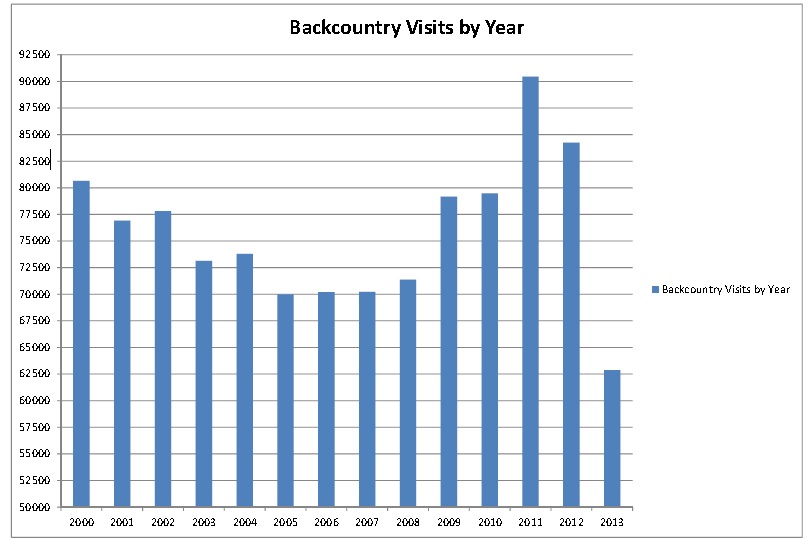 Pretty self explanatory I would say. The NPS has cut backcountry visitation to the tune of almost 30%. In a related note, guess who is working for Vesna at her guide service in the Smokies? It's none other than former park spokesman Bob Miller. What do Bob and Vesna have in common? They both have told whopper lies to justify the fee. It's quite an incestuous arrangement over at the Sugarlands, I'm afraid. We are fighting a National Park Service culture of cronyism, deceit and money. Myers works daily on our legal motions with the NPS. Daily. And he doesn't get paid. Remember what the Southern Forest Watch is doing on behalf of average park users. We are fighting the private resort, line your pockets crew that have milked the Smokies dry. And remember that Lamar Alexander is the biggest backcountry fee proponent of them all. Lamas refused to meet with SFW on three occasions. He is a coward and charlatan who is too busy patting himself on the back for the archive center he got placed in Townsend to piddle with measly backpackers. Never mind that when he backpacked he never paid a fee and there were more people in the park then than now backpacking. The Smokies never new a worse crony than Lamas Alexander. The new archives center doesn't even allow people to go look at these historical wonders. It is simply a housing facility. Something else to benefit the NPS and not us taxpaying peons. Why should we get excited that he allocated millions of tax dollars for that?
In other news, I was happy to enjoy a good write up of my book in the Maryville Daily Times. Here is a link:
Local News | The Daily Times - Blount man escapes deadly climbing season in Pakistan