3/03/07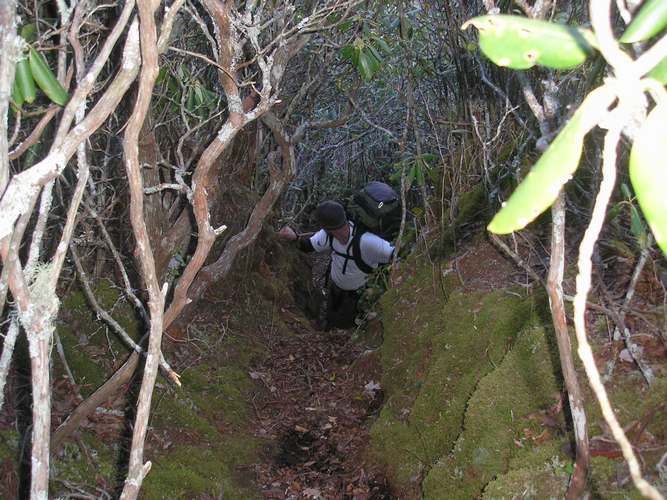 This is one of the "easier sections". Bobby waits for Chester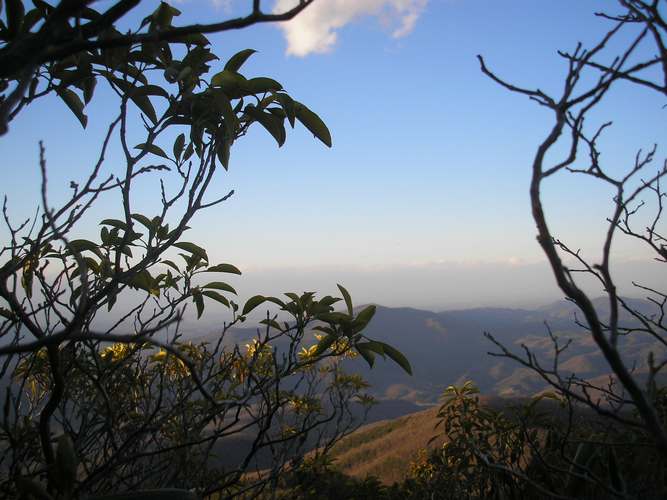 I had to lift the camera over the rhodo thicket to capture this shot. On saturday the wind was blowing in a severe cold front.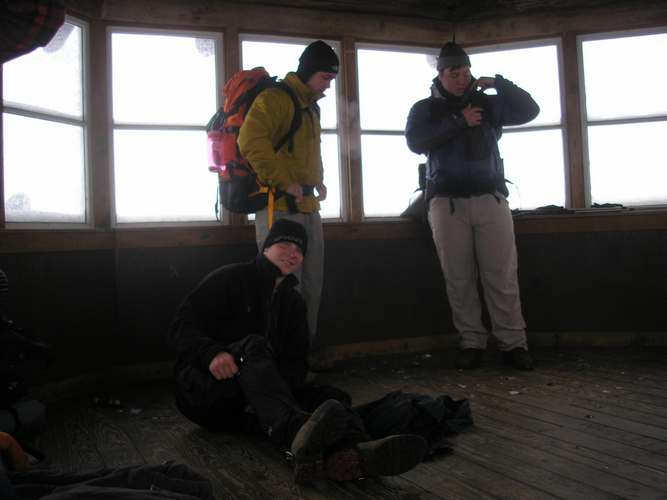 We joined some fellers at the tower.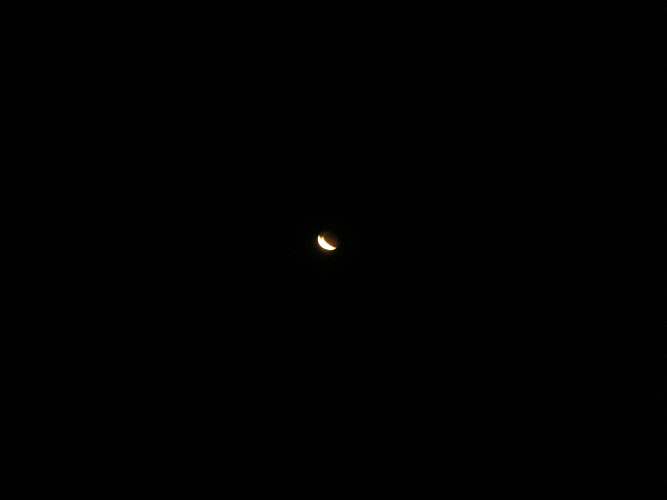 THE LUNAR ECLIPSE VIEWED FROM CAMMERER TOWER
Some serious snow overnight. Wayne decides to bivy.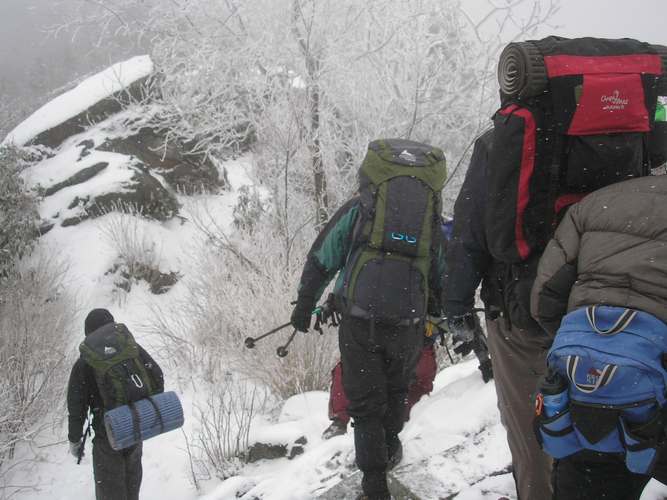 Descending the precipice into 6 inches of soft powder.
The descent was via the AT to Lower Mt. Cammerer Trail. We had enough of the Manway. The thought of descending through a rhodo thicket with a spring-loaded backpack was more than repulsive to this hiker.
In case you are curious about the start of the manway, Highlander associates point the way. Wayne thinks, I should have brought a sleeping bag. John's coat is niiiice, though. Don't know about the thrift store vintage hat.
The sun warms as we drop out of the snowline at 1300 feet.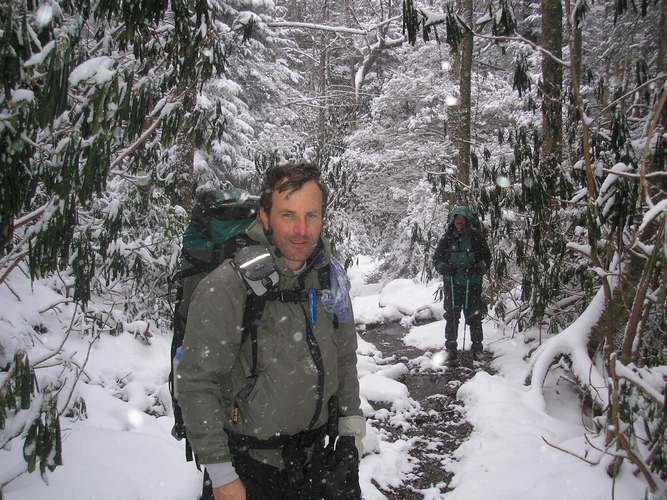 Great Hair day. Dave's boots are still waterproof
This trail led to Wayne's place adjoining the park. I beat my poor pack to shreds on this stuff. To give you an idea of what we did, here are the trail stats:
WayneWay to Lower Cammerer Trail: 2 miles.
Lower Cammerer Trail to start of GroundHog Ridge Manway: 3 miles
Manway to Mt. Cammerer: 2 miles. Overall ascent: 3700 feet.
Descent: Appalachian Trail to Lower Cammerer Trail. Distance approx 8 miles.
I STRONGLY RECOMMEND AGAINST CARRYING A BACKPACK ON THE GROUNDHOG RIDGE MANWAY.