Hawaii 3/2013
One good result of the backcountry camping fee in the Smokies is that I have had the opportunity to indulge in different activities that do not involve paying a fee to backpack. In the absence of hiking pictures and tales, you will get to relive our recent family trip to Hawaii. Not that there weren't mountains to climb such as Mauna Loa at 13,000 plus feet. We weren't properly prepared for that ascent clothing or vehicle wise.
My brother Todd flew out from Los Angeles and met me and my parents in Oahu where we spent time sightseeing and circumnavigating both Oahu and the big island of Hawaii.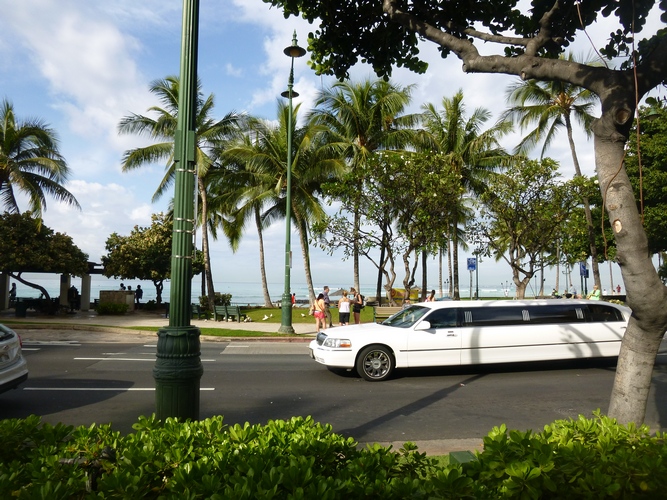 Waikiki is beautiful. I could never get our limo driver to move out of the way of my photos, though.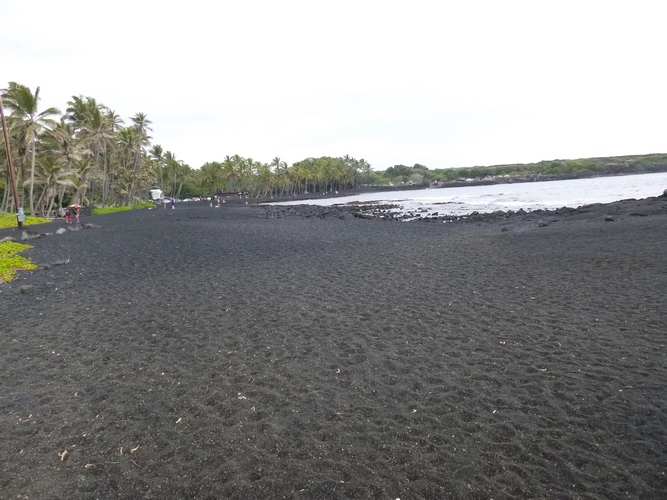 These are the black sand beaches of the Big Island.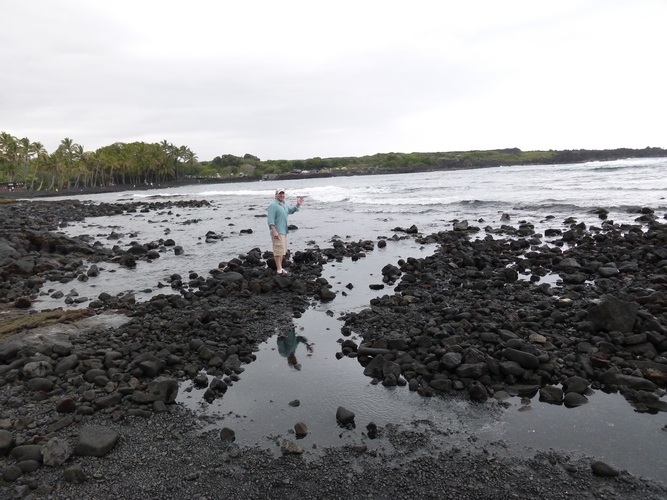 Here is the infamous Blue Lagoon with the big blowhole (not my brother). Ironically, while standing at the Blue Lagoon, I was able to see two humpback whales in the distance rising out of the water and doing their own blowhole version. It was thrilling to actually see those massive animals from the shoreline.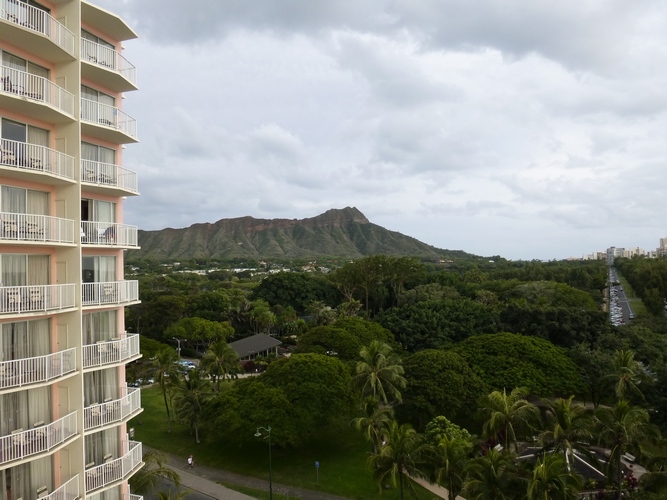 This is diamond head from our hotel room. I enjoyed jogging up to the base of it on several occasions but never got to ascend the peak. Both times we arrived to late to make the one hour climb. You had to pay a fee and they closed the trail at 4.30 in the afternoon.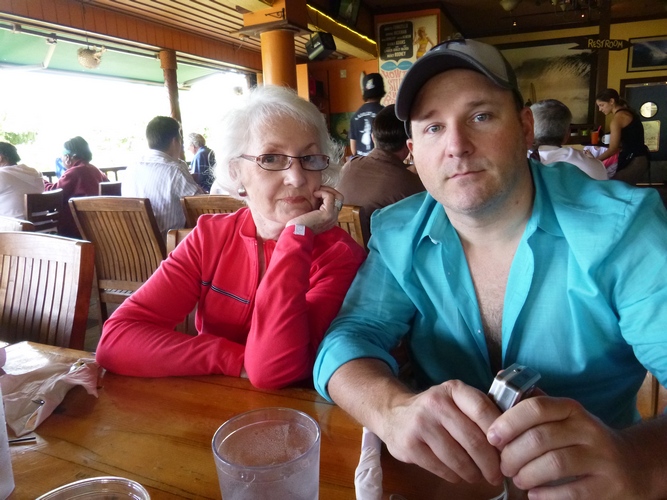 Apparently, someone didn't get the memo about cheesy open shirts at the bar.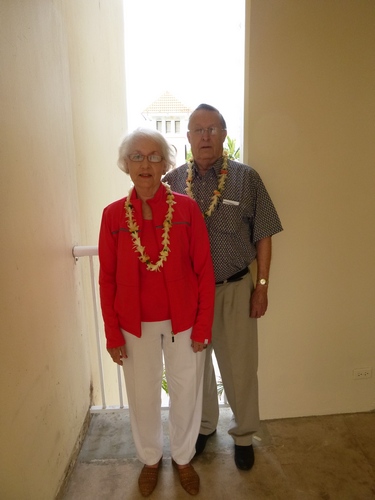 This is Mom and Dad in all their Hawaiian adornments. This was their second trip to the islands having first been there in the 70s.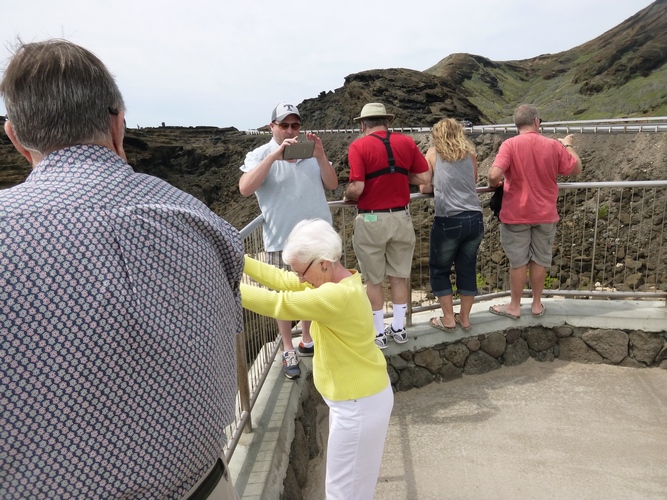 Todd is encouraging Mom to climb up for a better view while he records the debacle on his tablet. He is an instigator of trouble, for certain. We debated whether or not to invite Todd for these very reasons.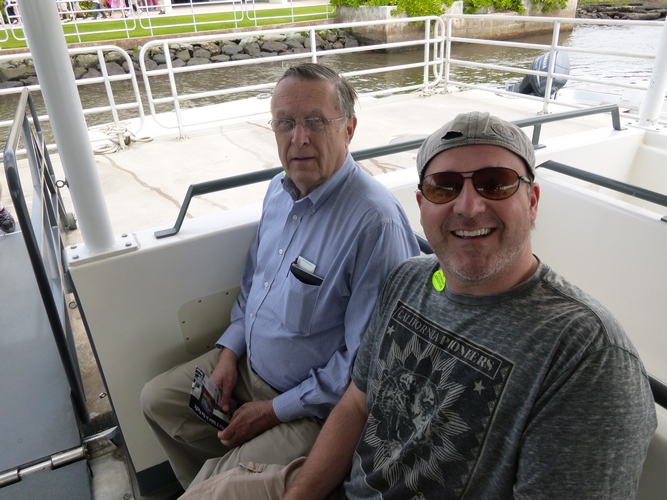 After driving the entire island of Oahu in a rental car, the next day was a trip out to Pearl Harbor.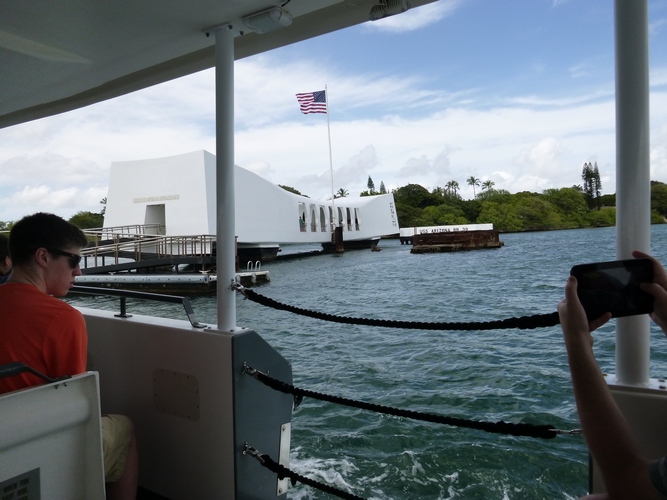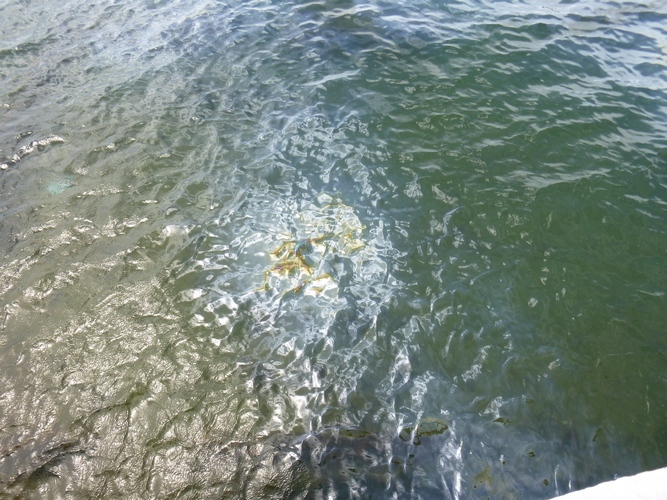 You can see the oil slick that continues to rise from the USS Arizona which is now a permanent tomb to over 1000 sailors. Most astonishing to me is the fact that there remains 500,000 gallons of oil aboard that vessel. Half a million gallons lay on the bottom of the Harbor to this day.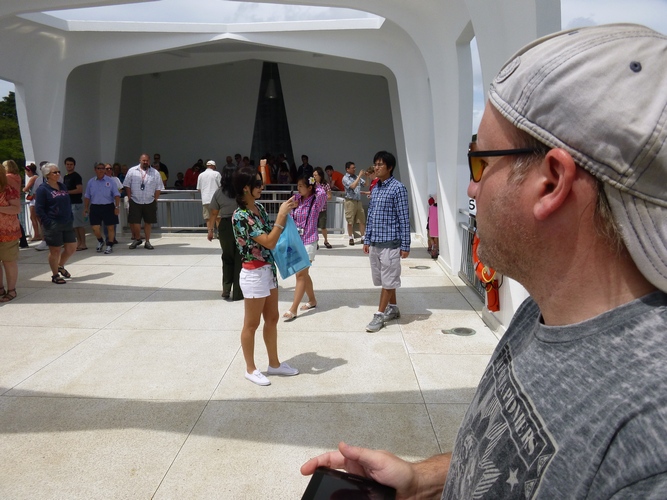 Here Todd is seen observing something other than respect for fallen sailors.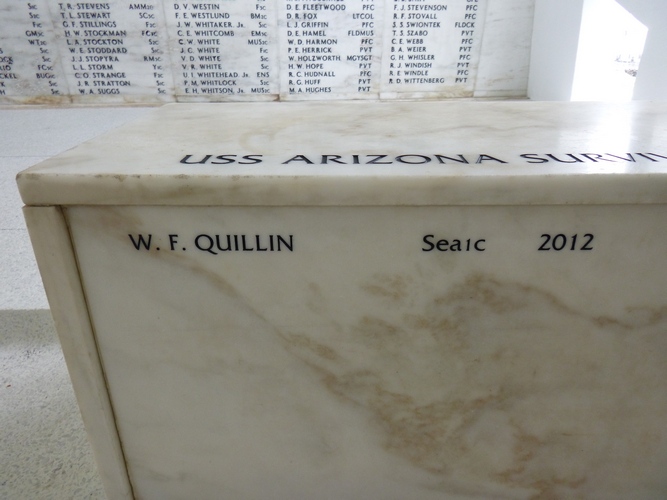 The last veteran to be entombed in the Arizona died last year and his name, ironically, was Quillin. His ashes were taken to the Arizona by divers and placed alongside his fallen comrades from 1941.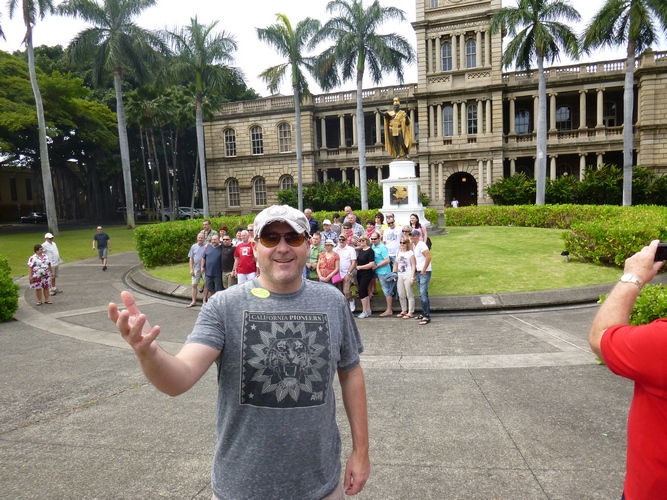 This is King Kameha Dumb A*#. Standing in front of the Hawaiian Royal Palace, the only Royal Palace on American soil.
On the Big Island, aside from driving about 600 miles around it, we spent a day snorkeling and getting the crap beaten out of us as a result of choosing the wrong snorkeling destination at Cooks Inlet. It was a comedy of errors to see us getting coral and wave whipped until we lost our snorkels and mask and a fin. At that point we decided to abandon that spot and retreat to a safer snorkeling area for the remainder of the day.

This is a view of the lava fields outside of Kona, Hawaii. Kona is where the Ironman triathlon is held annually and the bike portion goes through a highway dissecting this lava field.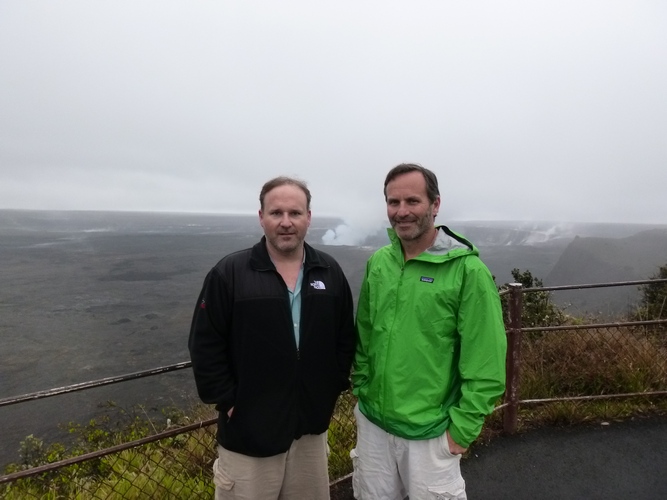 Here we are at Volcanoes National Park near Hilo. The weather wasn't so good but we got to see some steam and do a small bit of walking through the lava tubes.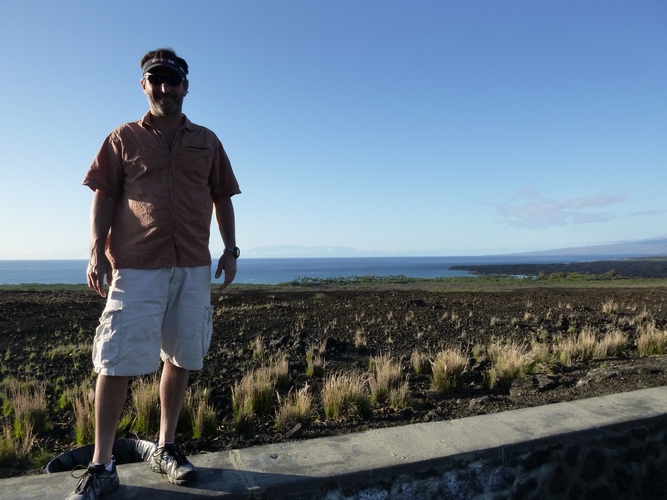 In the background you will see a mountain. That is actually on the island of Maui. We were that close to it. Our flight from Honolulu to Hawaii was about 30 minutes. I believe it is but a short few miles to Maui.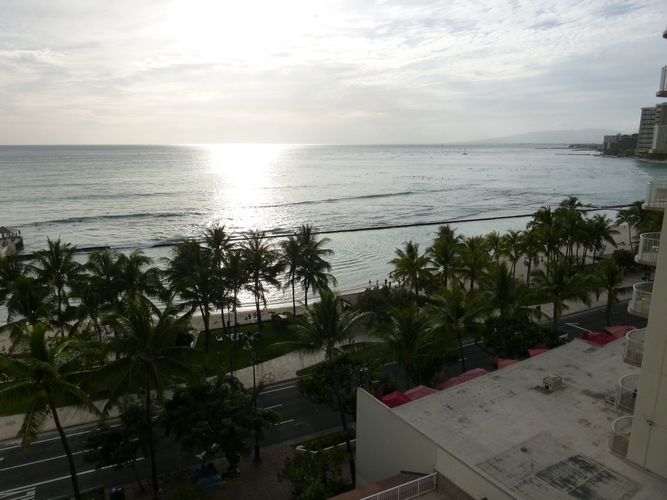 And so, with heavy hearts, we departed the paradise that is Hawaii. It was an incredibly relaxing and sightseeing filled trip. The only thing missing was our brother David, whom Hoyt Huffman has dubbed the "AntiQuillen". Perhaps next time. Aloha!