Little Bottoms Campsite 17 June 9-10, 2012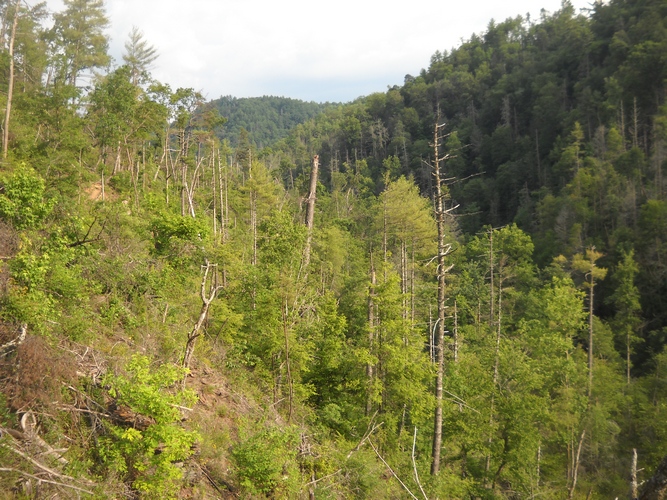 This is remnant of the tornado damage from April, 2011. We picked campsite 17 because Elaine had been begging to accompany the Highlanders into the backcountry. Begging. Like you have never seen. Begging.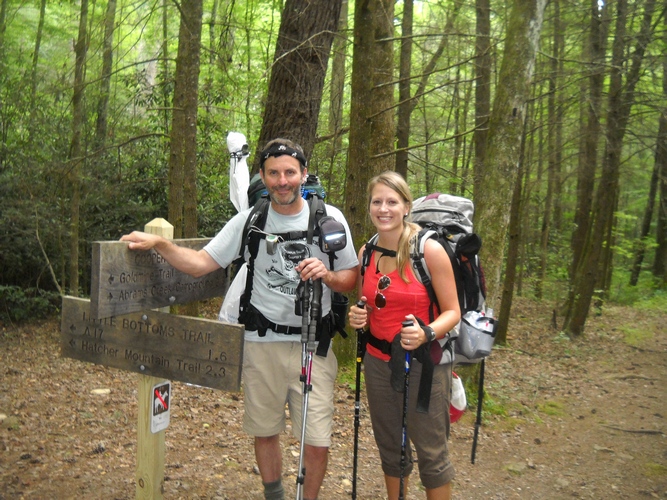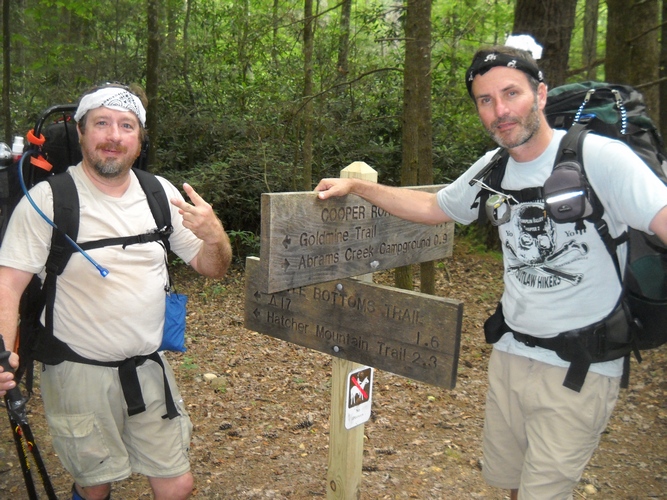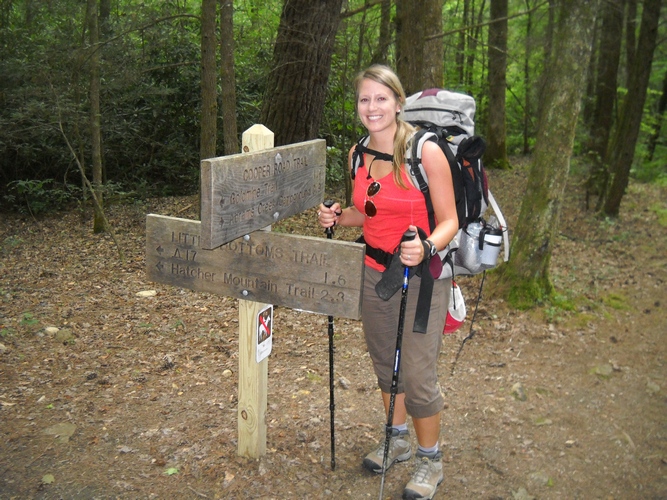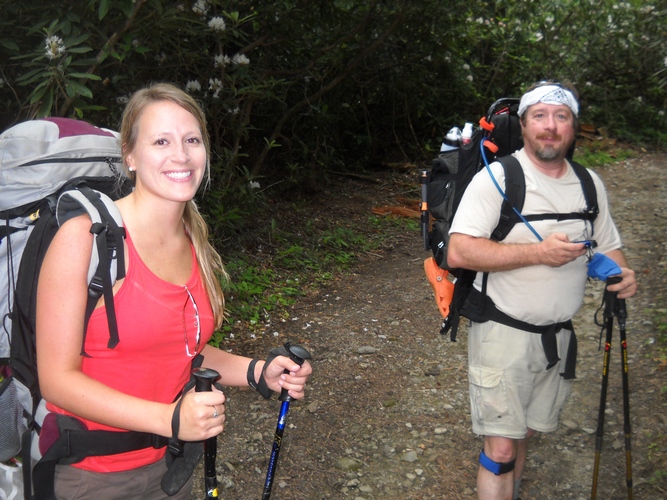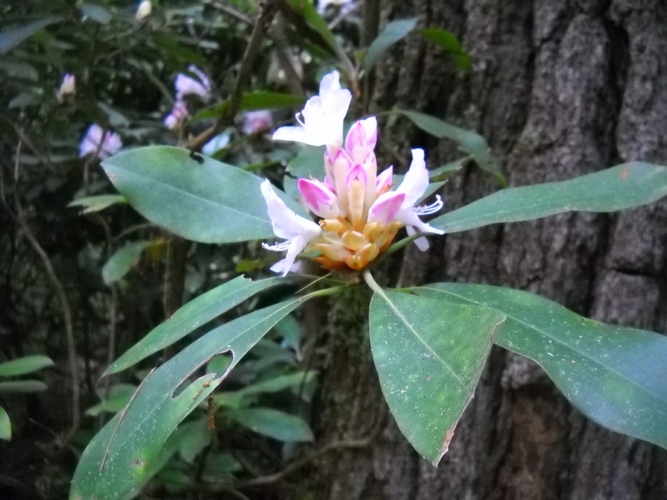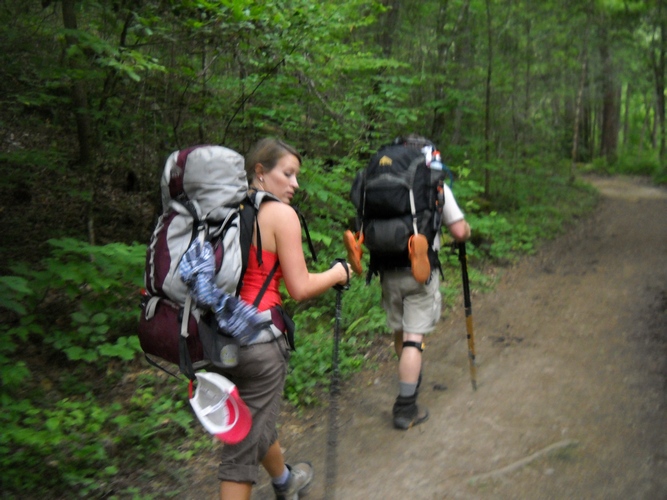 She is both thrilled and a little paranoid as if someone or something is following her.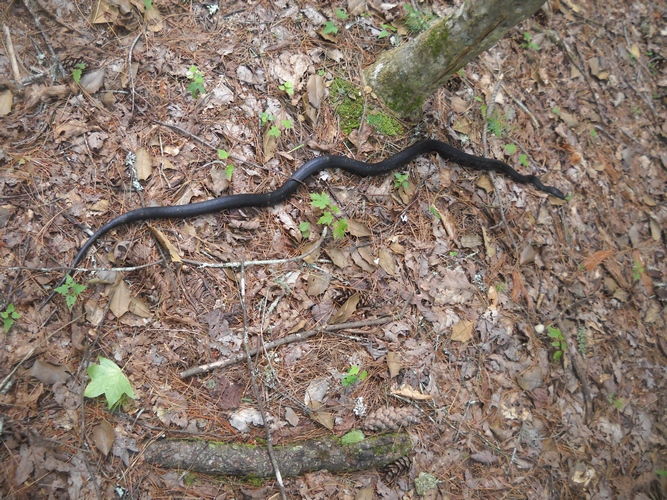 Turns out, she was right.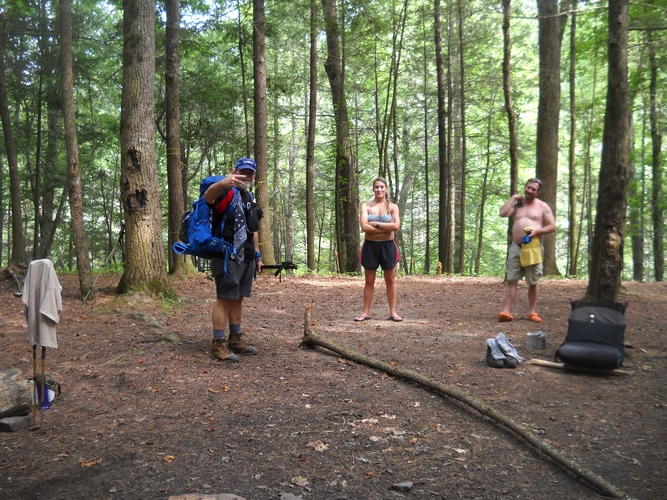 We arrive shortly before Jerky Mike and Slapnuts who came in from the cove.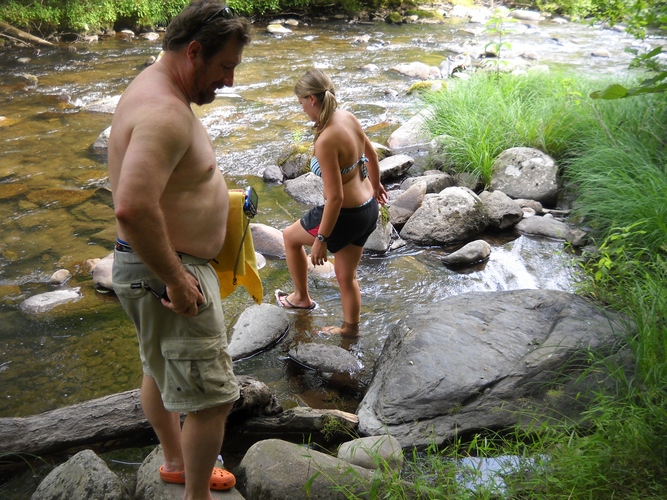 We then decide it is time for a little swimming action because it was hot.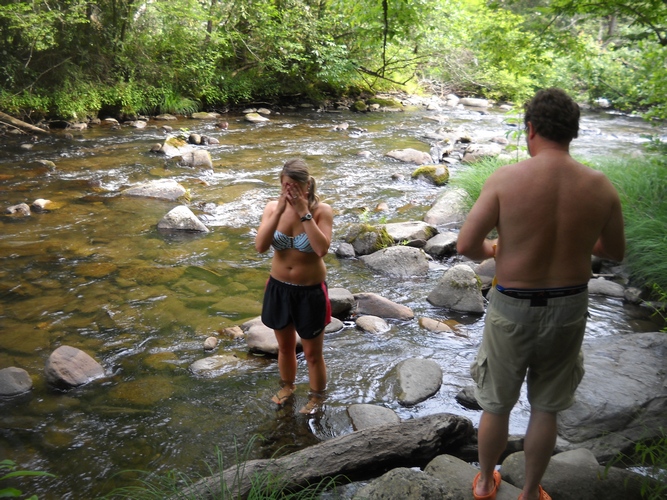 Elaine says, "Martin, put your shirt back on, I can't stand it anymore!"
Backcountry baptismal. It is at times the only means by which to adequately "swim" the Little River.
When you drop a flip flop in fast moving water, you can chase after it, or not. Fortunately for Elaine, she went for option 1 and found success.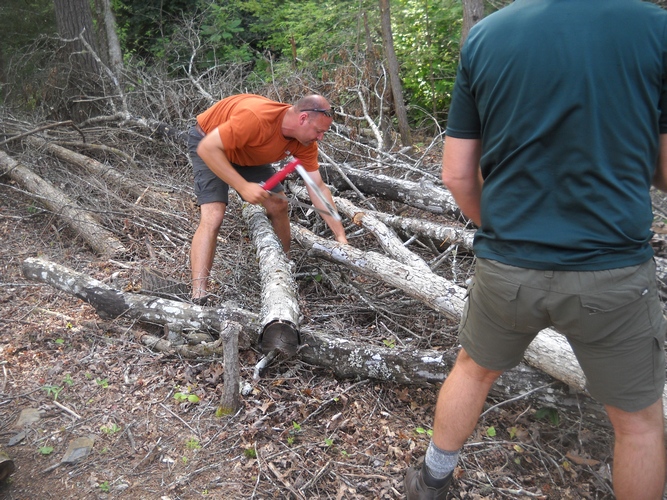 We demonstrated how Highlanders perform camp duties. President Dumplin supervises and Slap saws.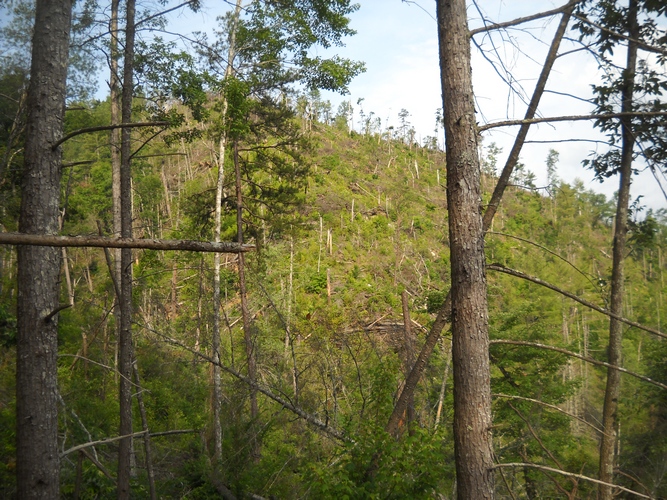 The devastation up beyond camp is truly amazing. That tornado really did a number on the pines.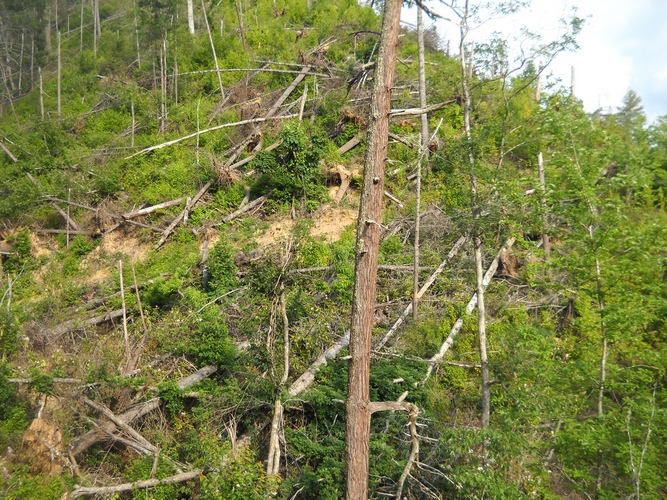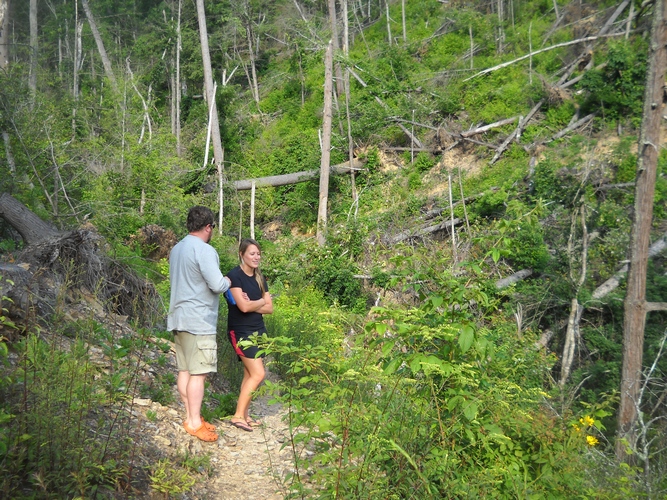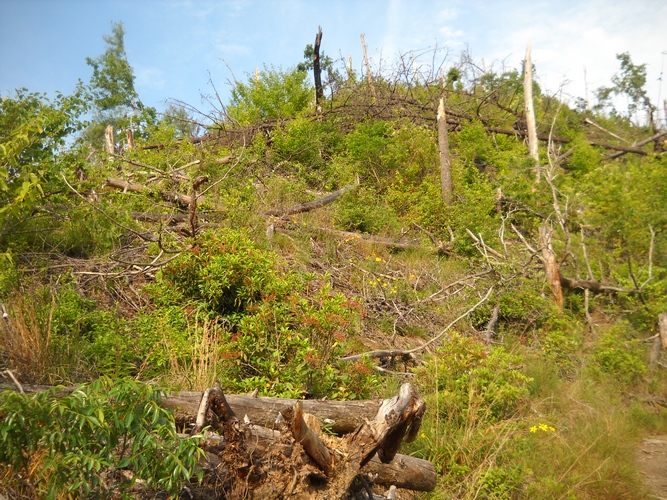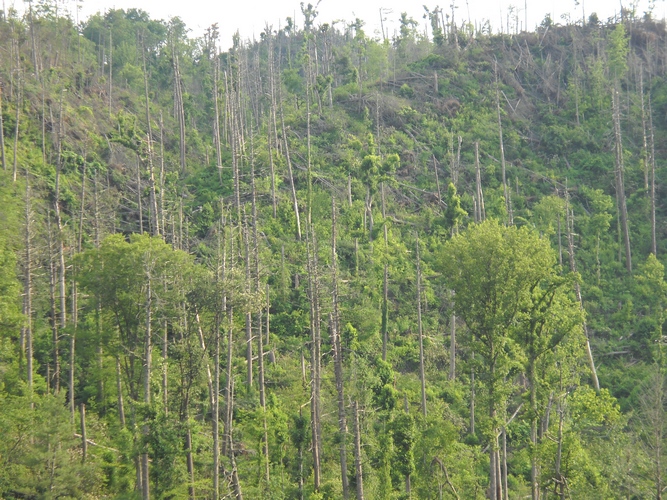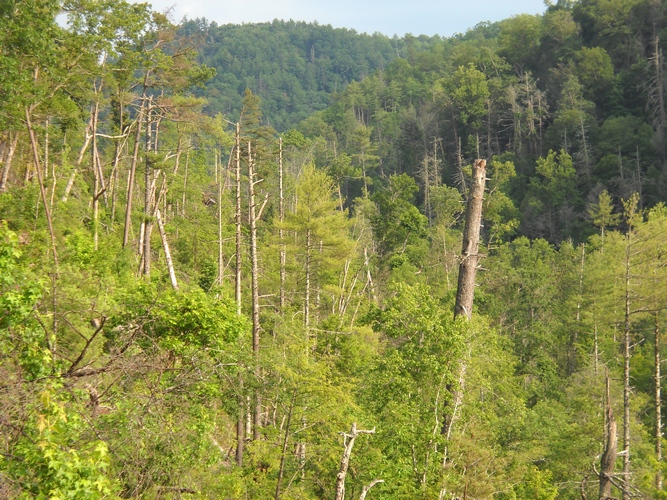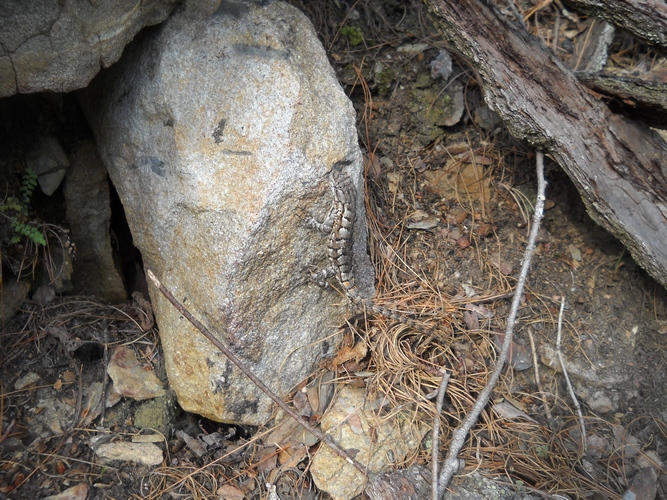 It didn't seem to bother this little guy.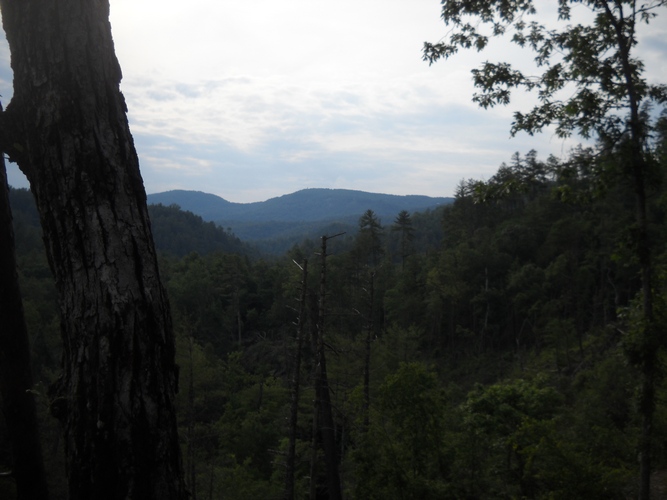 That is the look rock fire tower from Abram's Creek.
Meanw
hile, back in camp, Jerky displays a new method of blowing up MY sleeping pad. I allow him to demonstrate this procedure anytime. It involves a trash bag and piece of plastic tubing. It seems to work quite well.
We spend a blissfull, although bug filled evening, singing spiritual hymns, passing the cheese board and watching Scooter eat. On this particular evening, Martin consumed a tasty bite Indian meal, a pack of Lipton fettuccini noodles, four hot dogs, half a steak, one half bag of potato chips, 4 pieces of jerky and 3 passes on the cheese board. He didn't realize we were counting until the next morning when I asked if he was hungry.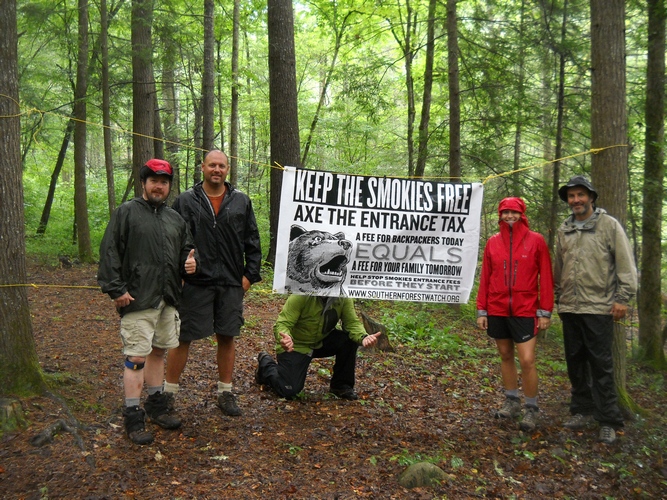 It began raining early in the morning Sunday. The drops hitting my tent kept me inside of it until the roaring of the Fee Free Bear roused me from my comfortable shelter. Sally Dumplin departed super early to get back home. We lingered in the rain, collecting wine cooler bottles, about 20 of them, from the side of the trail. Apparently someone thought that they could leave their brats, buns, pickled peppers and sissy drink bottles for the new rangers to pick up. As much as I entertained the notion myself, we all shouldered some of it and headed back to the car. That's because backpackers "ranger" themselves. We don't have to be charged by the federal government to look after our interests.
And that makes us very proud backpackers.