Little Bottoms Nov 5th 2010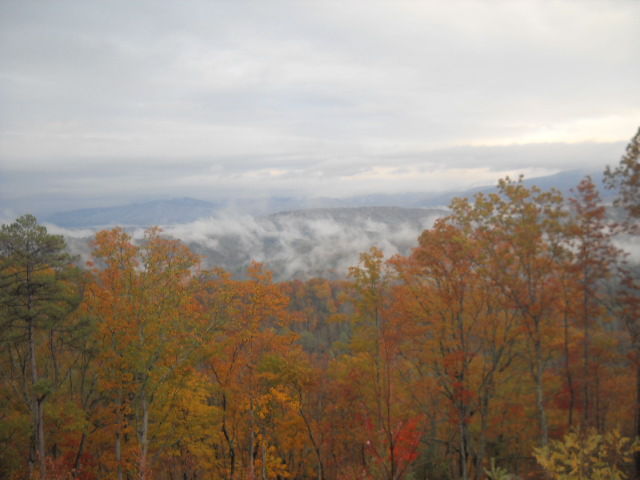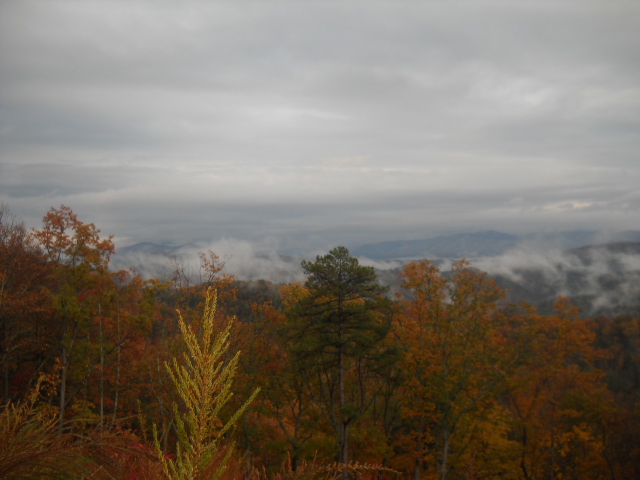 There was snow on the ground at Look Rock and these clouds had brought precip all day. I dropped down late to meet Dave for a quick overnight at our favorite spot.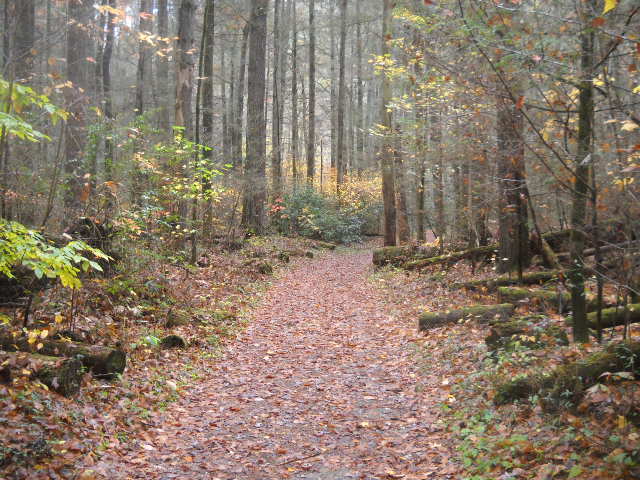 Walking down this trail is like an hour long reflection on the meaning of life.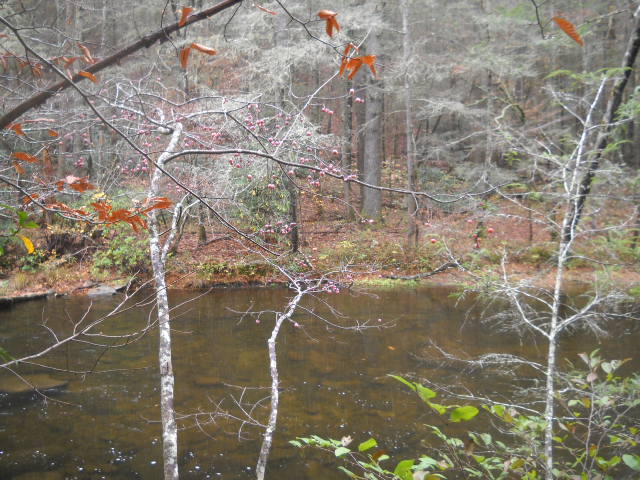 By the time your climb up and over the little hill and drop back down to abrams creek, each season dazzles me with a different type of scenery.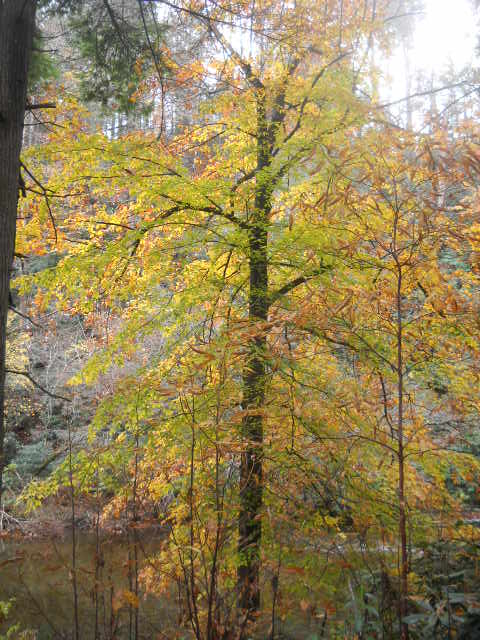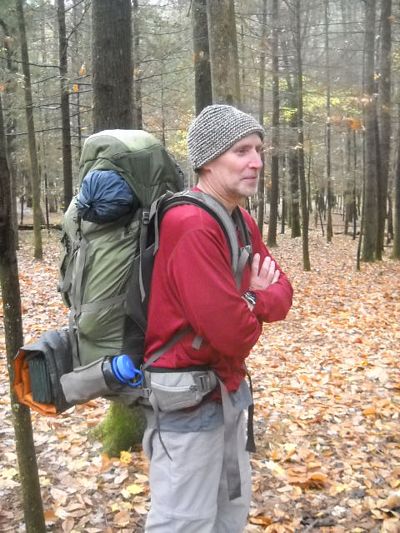 Remember this guy? It's the infamous Steve Rakestraw. Glad to see him back out. Steve is a member of the wintertime hiking faction. It's getting about that time of year. We had some chilly temps with a bit of sleet the next morning.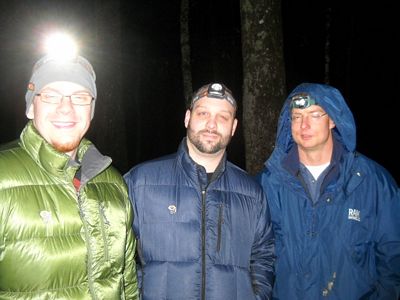 We were joined that night by these guys, Little Brian, Nick and Peter from the meet up group. Sally Dumplin had made a fire, like I instructed him to do so they were allowed to join us.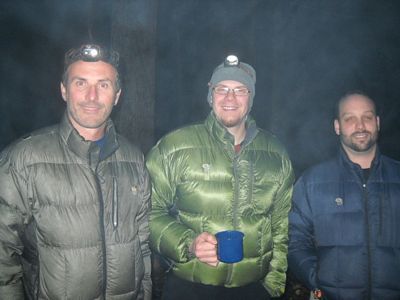 At some point we noticed that all of us were wearing the mtn hardwear phantom jackets. It would be great to have mtn hardwear pick this up and sponsor me to hike permanantly. I always wear this jacket despite multiple burn holes from the fire. It is a real durable piece of gear. I can't say enough about the mountain hardware phantom jacket, unless of course, I were financially incentivized to do so.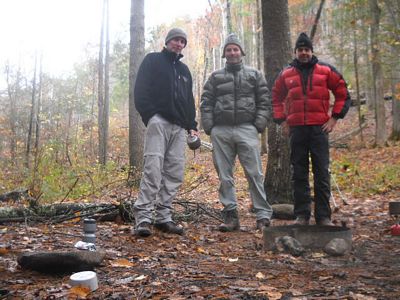 Yep, this is the group for little bottoms friday night. Good times and good stuff. We had to do a short in for all the festivities saturday, most notably the benefit for our friend Andrew MacDonald which was a blast. Then we had Elwood's wedding shindig, congrats Mike and Julia, then off to Jerky Mikes for a chili festival. All good stuff.
How about this I lifted from the web. Kat sent me this pic from the social networking site to which I do not belong. Nice job on the color scheme from last weekend Uncle Larry.
Trail Stats: 3 miles to 17, return same route. We've got reservations for 23 next friday and sat. Space is limited so commit early.