Lower Mt. Cammerer 11/22/14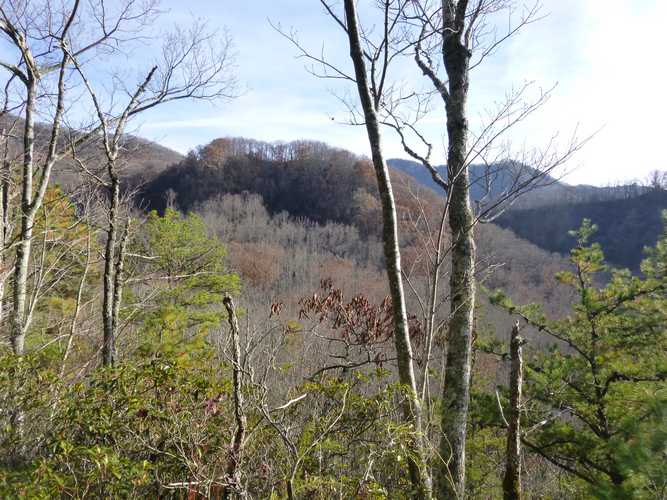 After all the bad weather it was nice to have a weekend designed for backpacking. I trotted solo out to that Lower site called Gilliland Creek, apparently.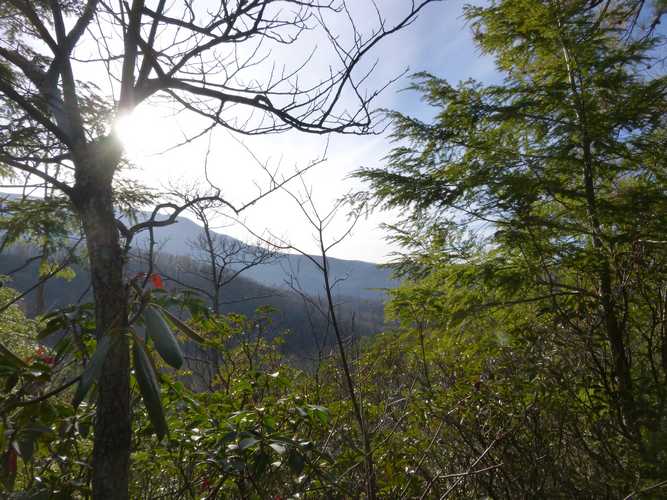 I didn't see a soul on the trail because, as we all know the Smokies is generally empty most of the time anyway.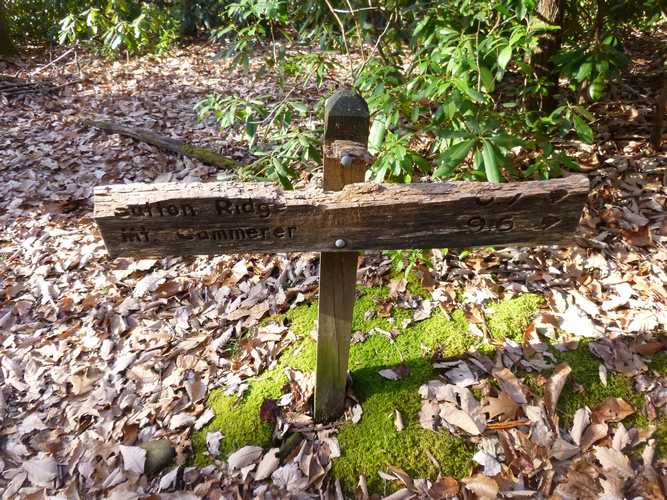 This is your backcountry fee money at work. You know, providing amenities to backcountry campers and hikers.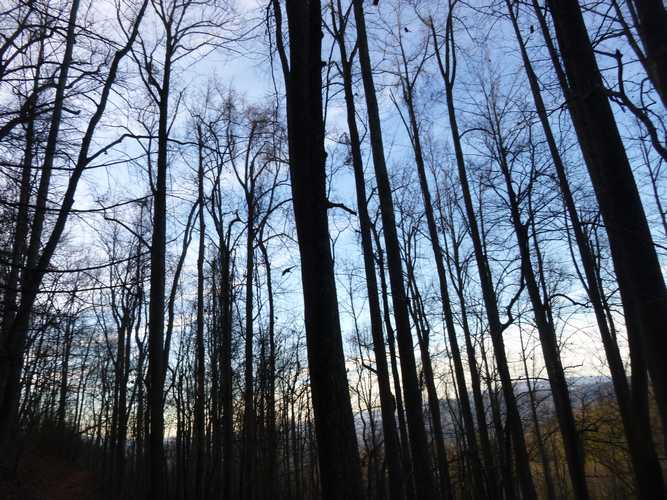 As the sun set, I set about collecting firewood. There was a good likelihood that I was going to be alone on this outing. I had already mentally prepped for it. That dot to the left of the main tree in the foreground is a flying turkey. I scared up 20 of them.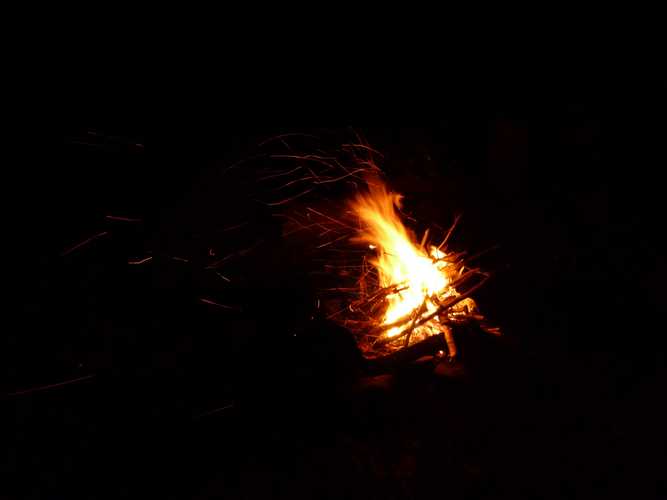 The wind whipped at times and I settled into my evening when I was surprised by a father daughter ninja team that crept in silently.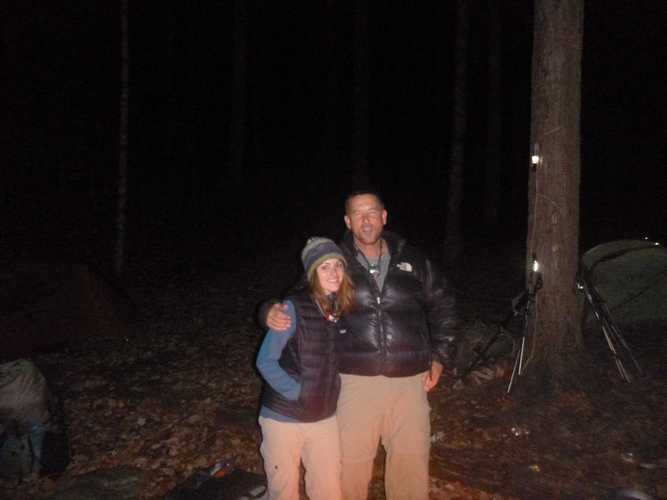 George and Ashley earned their ninjitsu merit badges. It was a nice surprise.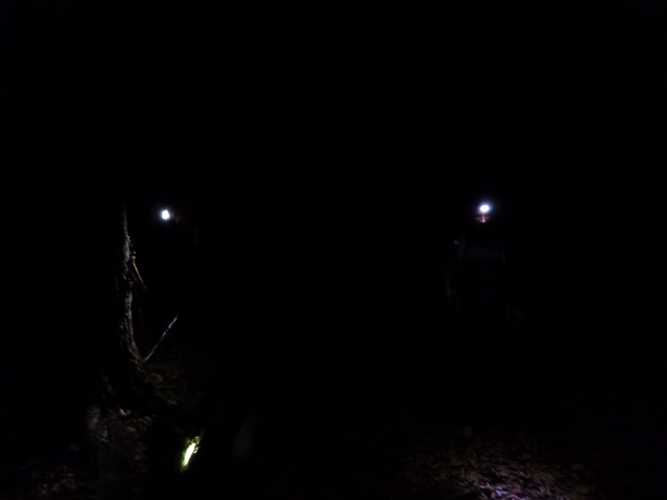 It wasn't long before another pair of intrepid outdoorfolk wandered in as well. Any guess as to whom?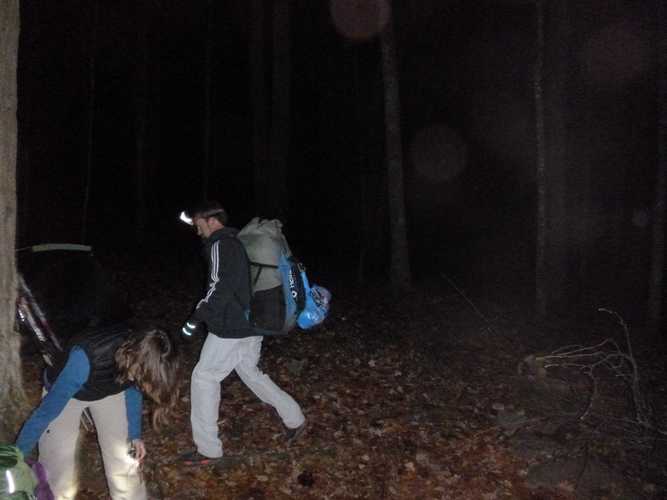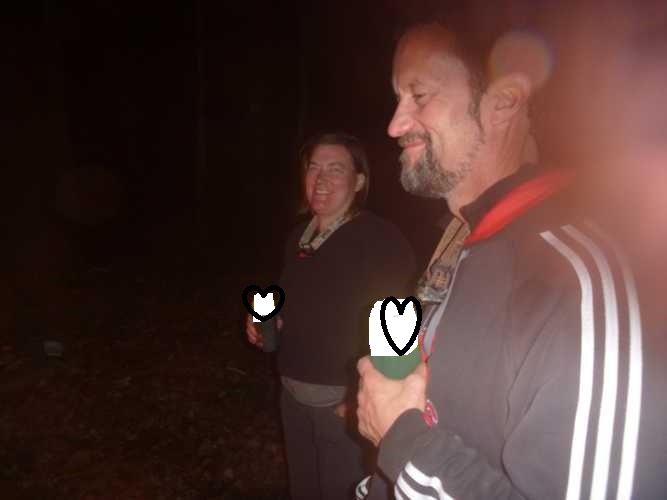 That's right. It's trail bailer and his wife Jenny. They brought cups of love for everyone and professed their love, again, for each other. We loved having them. Our cups runneth over.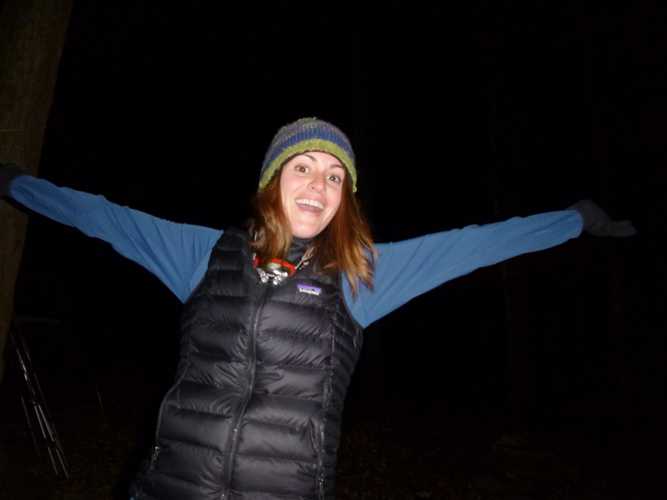 And merriment ensued. In the first round of activities it was the show tunes renditions. Here, Ashley does her best Bette Midler.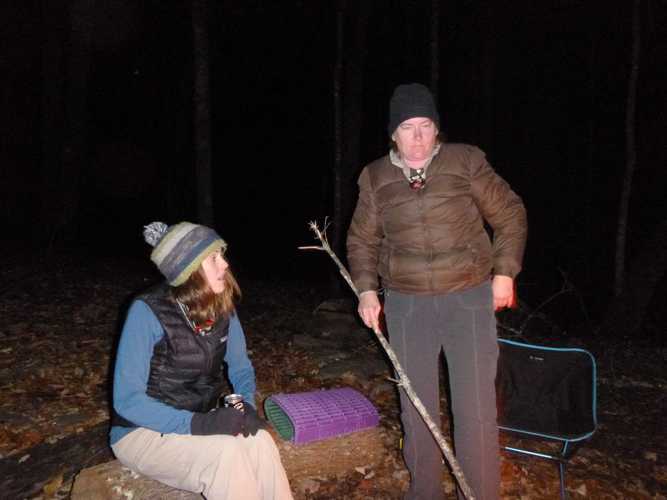 Then Jenny starts with her patented buck dancing while serenaded by Bette.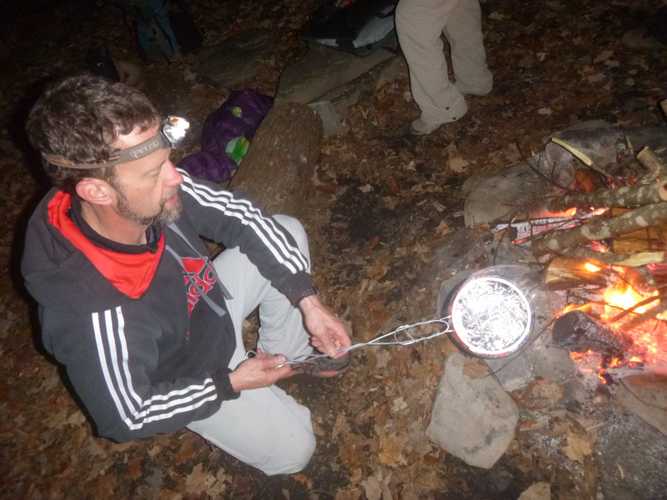 We took a little concession break but were back in a jiffy!
I served as judge. That is because no one was interested in my prepared routine of Flatt and Scruggs gospel numbers.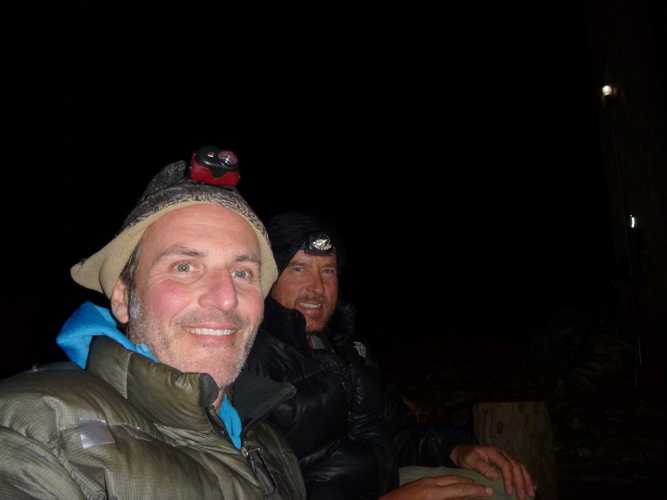 Ok, maybe BC George was. A little.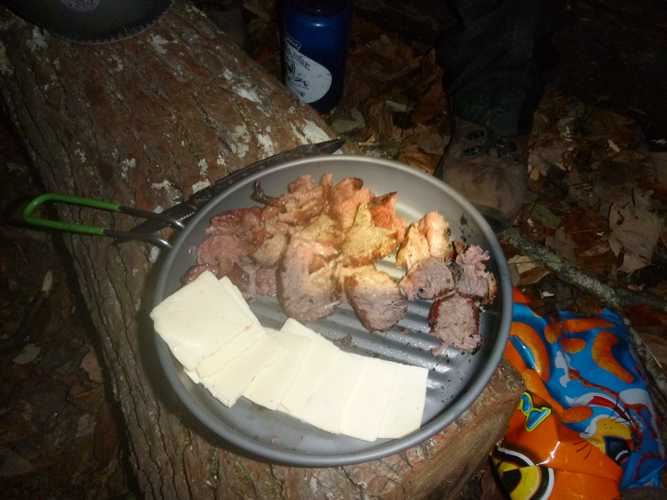 We made do with a filet and cheese board. That was supper for me and most everyone.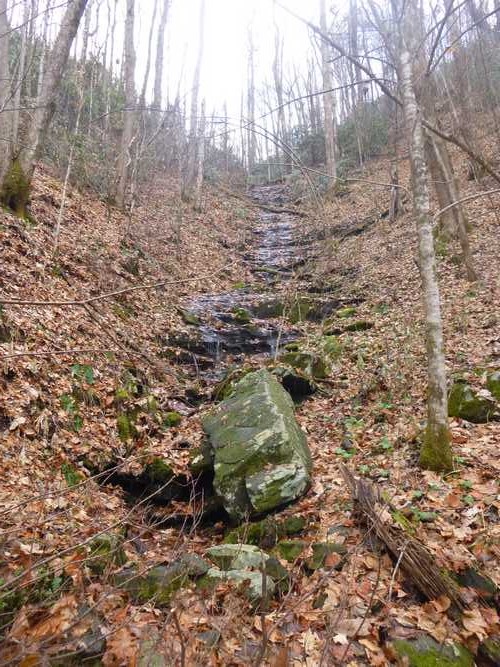 It was a grand time in the Smokies in a totally uncrowded campsite. Although the NPS is having you believe there are record numbers of folks in the backcountry now since the fee has been great and increased backcountry visitation. That is total bs and we have called them out for it and have requested all the backcountry data to include names and how many times the guide service like Vesna et all have overbooked the campsites to keep us out and their paying clients in.
Speaking of bs, here is a link to the NPS most recent response to our lawsuit. There are two notable things. One is that they admit they rerouted part of Ace Gap trail away from Gov Sundquists home that abuts the park. In any normal media outlet, this would be news. And we intend to share that soon enough. (don't expect to read it in the News Sentinel. They are too busy serving as a propaganda outlet for the NPS and blindly taking their press releases on park visitation as gospel. When we prove that they are cooking the books on numbers of backcountry visitation, do you think the KNS will address that? No, they will just continue spouting the park service bs because that is all they have ever done,) Bottom line, if you are the NPS (Kings) and another King asks you to do something, you do it and the law be damned. Kind of like how Lamar's former business, Blackberry Farms can maintain their own their own trail system in the park because he is a king as well. They can chainsaw hundreds of trees and we can go to jail for burning a stick bigger than wrist size in our campfire at a site for which we paid them $4 per night.
The other thing is that the NPS exceeded the allowable number of pages in their "brief".. It is anything but brief, I can assure you. They are kings and above the law and pushed this 80 page response to our argument. My favorite part of the response is where they say that folks were clamoring for the $4 fee because everyone wanted backcountry rangers and a reservation system. It doesn't matter that it is bs. If the NPS says it, it must be true. Read this response and see what you think. If you are not disgusted with the NPS after doing so, then you should go write for the News Sentinel. https://drive.google.com/file/d/0B3rQxlRiSX1Ra1hzX1lqNEFqZlk/view
And don't forget to follow us on Twitter!
I wish everyone a most joyous and festive Thanksgiving. John