Lower Jakes and the MLK Weekend Tradition 1/18/2014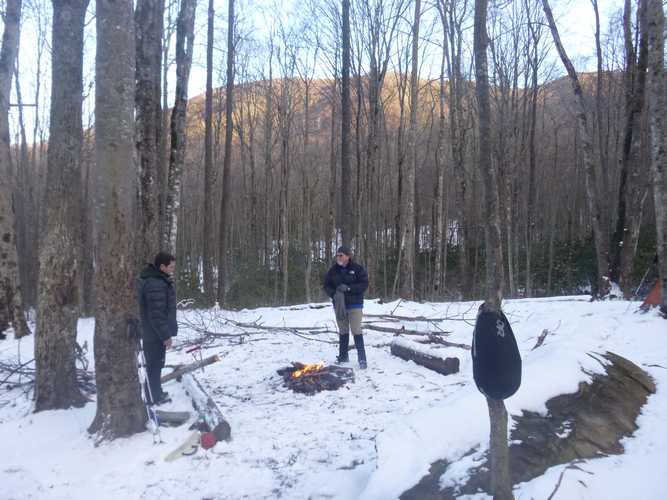 Some snow the night before had Sally Dumplin and Jerky Mike ready to roll. I was ready to relax after a great night Thursday and SFW fundraiser that had been months in the making. John Harrell took the lead on that event and for those unable to attend, here is a pic of a VIP guest who made a cameo at Suttrees.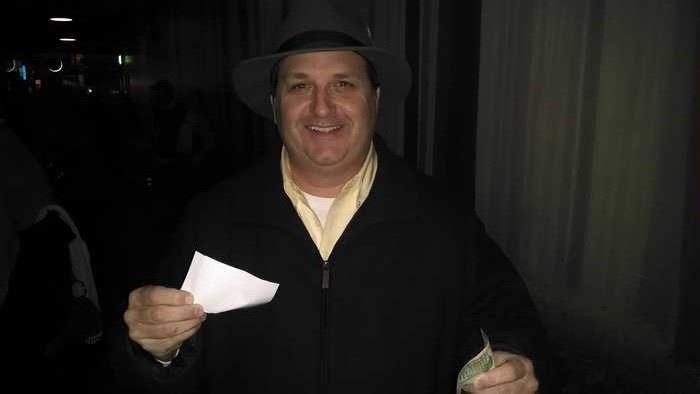 That's right, its none other than Indiana Moore, aka Hitler with his raffle ticket and a handful of cash! The fedora makes the man, his whip was coiled up in his pant, so he said. We made almost $900 for the legal defense of Smokies Freedom. Sorry for those who missed out. A ton of swag was conferred upon most everyone who purchased a ticket.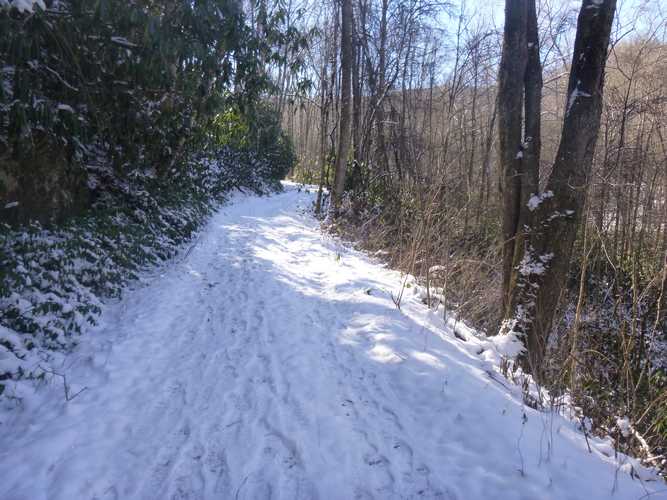 But back to Jakes Creek. Some snow the night before made for soft walking.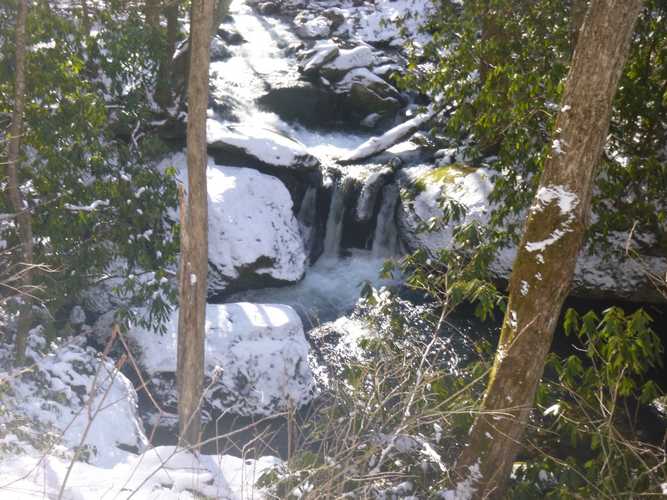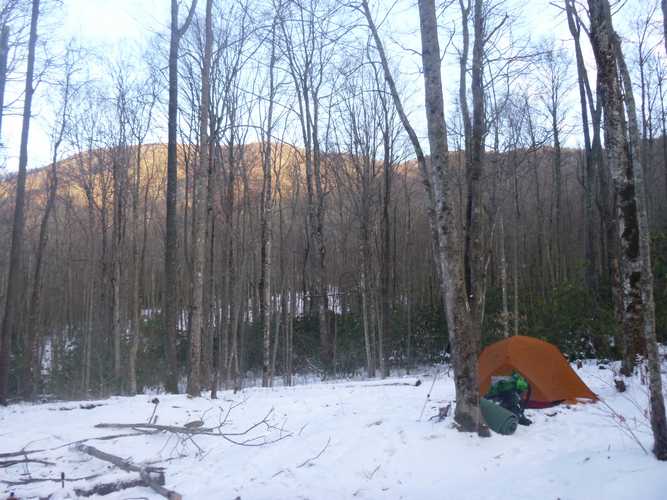 Inject a tad of alpenglow and the afternoon stage was set.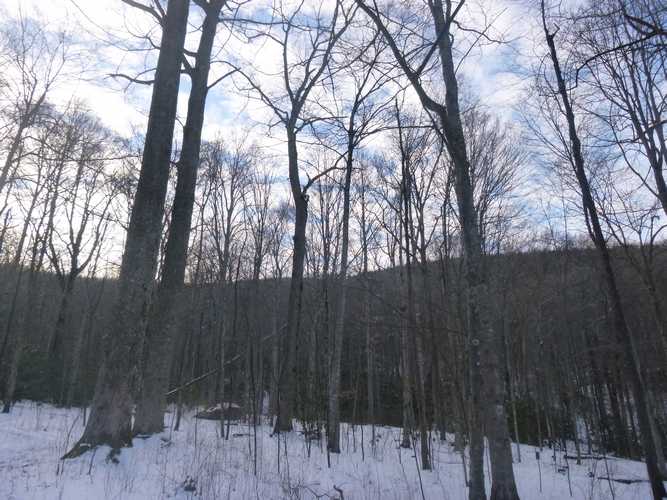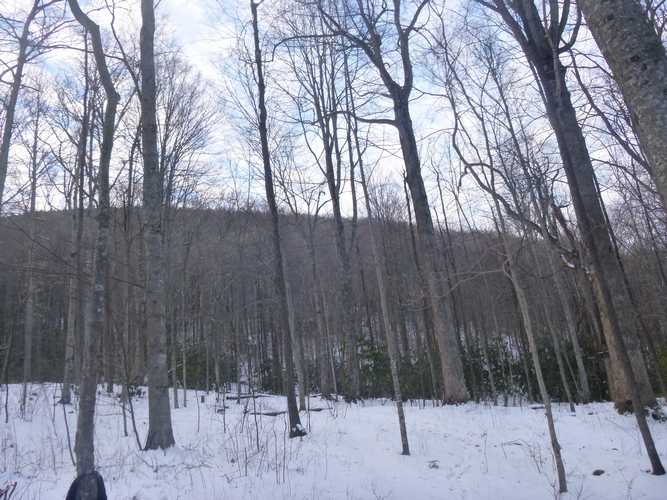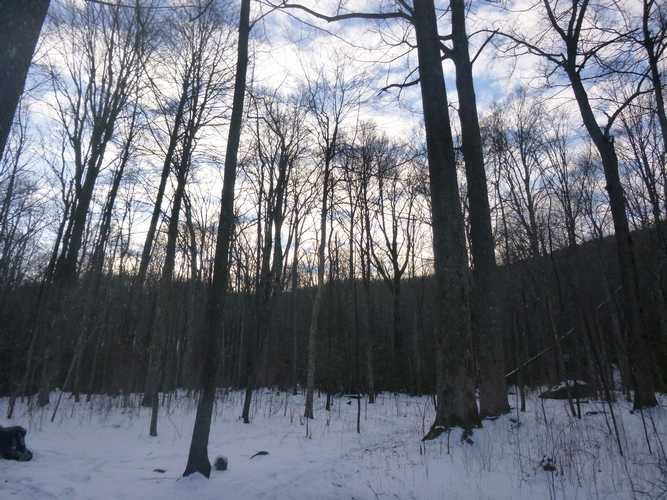 We love the mountains in winter. It is as if they are stripped bare and laid open for our personal viewing. None of these interior views are available in the other months.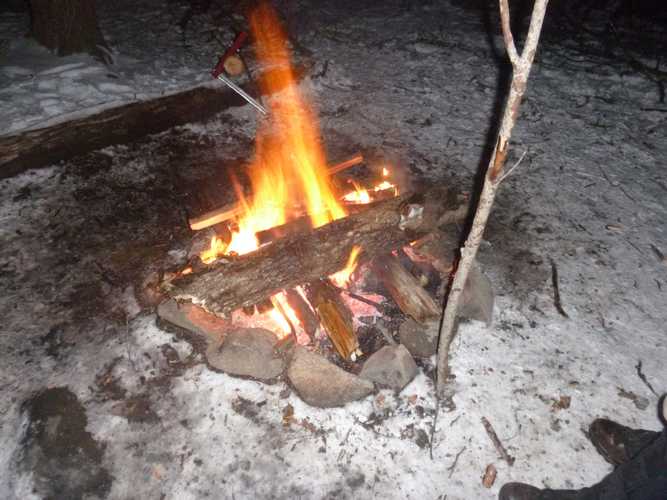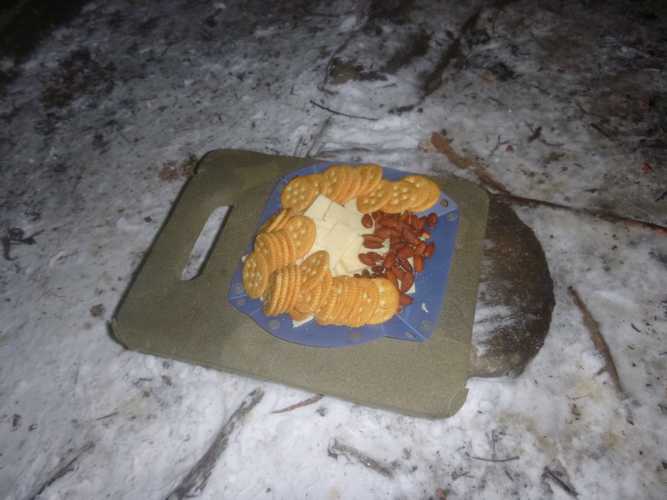 Cheese boardery is immediately followed by....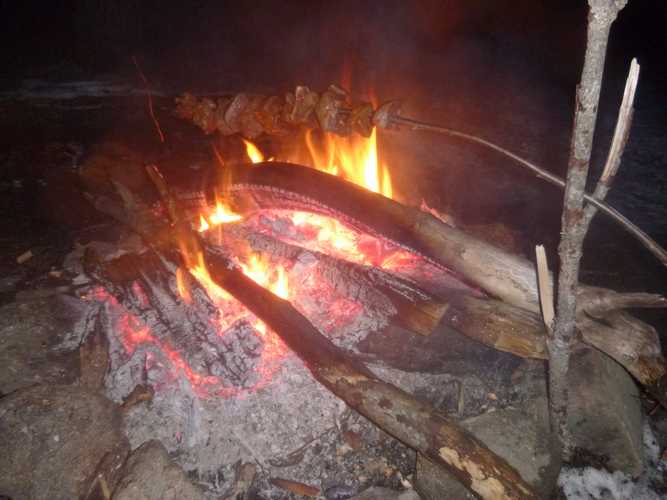 Shiskabobbery.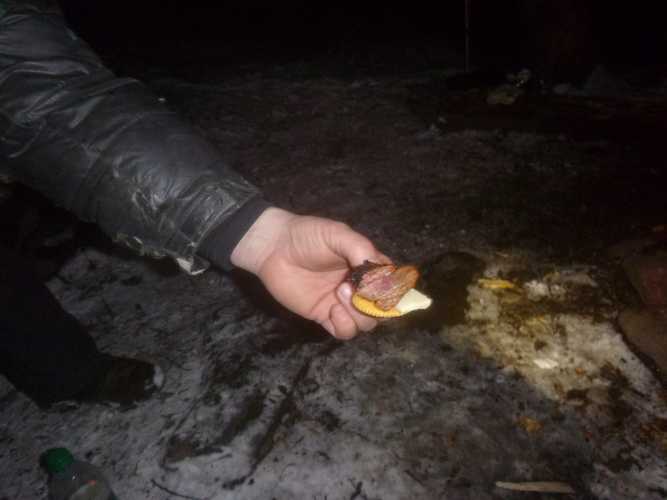 Which is then followed by Hordouvery, Jerky Mike style. (Dave provided the accoutrements.)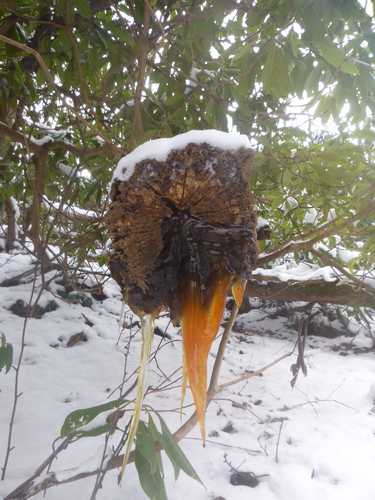 Don't get sappy on us but we had an OUTSTANDING event. Of course, the mountains were our oyster and we shucked the heck out of it.
Loving every minute of our time. We had a little coyote visitation during the night. They were close enough to smell our breath! Apparently, Jerky Mike was visited by them again about 4.30 in the morning. I was awakened to the shrillest screams and gutteral yelling I have ever heard from him. It took me a minute to realize that he was dreaming of the coyotes or something to that effect. I was not sufficiently concerned to go check on him having wakened myself in that fashion many times for varying reasons. Good thing he was okay. I probably shouldn't have spread all that extra filet mignon around his vestibule, though. I won't do that next time, Mike. Promise.
Congrats to Frank Whitehead, new Father of a baby boy that he chose not to name after me. I can't remember Frank's son's name. Because it isn't John. But I'm sure it is a good name and he will be a fine young man and future protector of the forests, just like his Father.