Lower Mt. Cammerer cs 35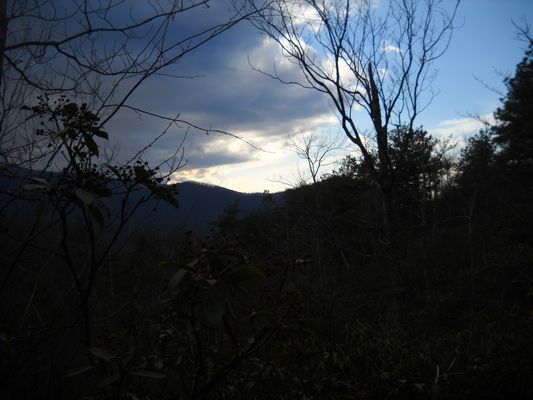 Hi Speed Alexander is calling the shots these days cause he is on a mission and our role is support team. When he said Lower Cammerer, it was a no brainer. We have never stayed there, as a highlander group. Main reason being, the place is closed most of the time for bear activity.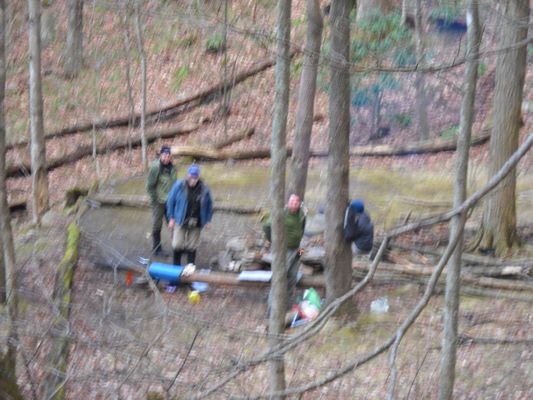 I see some blurry bigfoot type of activity, definitely not bear! I think the taxonomic name for this gaggle would be an exaltation of Highlanderopithicus.
That could be confused with a bear. Or Santa. It was collectively decided that Uncle Greybeard would have to shave because that mess is out of control and enough is enough. He agreed to follow the Highlander decree. We gave him one week to dispatch of the excess whiskerage for fear of another court of High Inquiry. He settled for a plea bargain. He pled and we bargained. He did bring up an interesting point. The beard provided warmth and he was in camp. BC George, however, was not. Dave explained that George has a minimum temperature requirement and this trip didn't make the cut. Next time, though, the razor will, right across Larry's face. Clean and Smooth like a baby's butt, or else!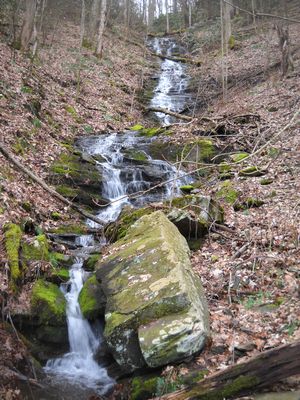 Near as I can figure, this is a tributary of Tom's Creek, thereabouts.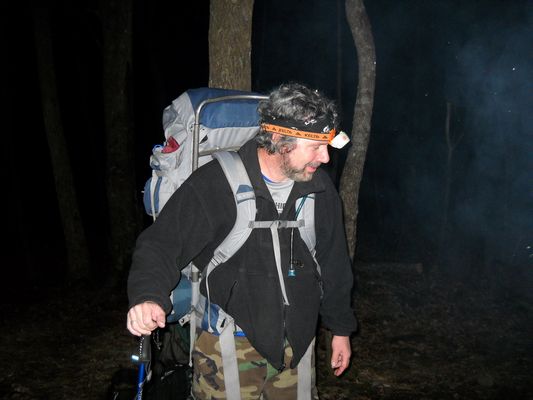 Grady arrives at late thirty, with Ricky Bobby and Matt.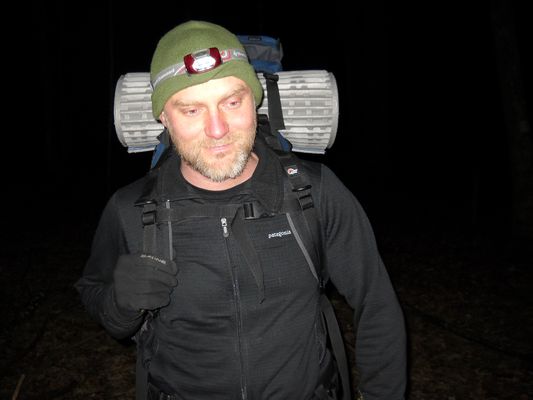 Unfortunately, Ladies, This man is now officially off the market. Bobby is goin to the chapel and he's going to get hitched up real good. We are proud that he chose to announce his engagement and invited us all to the Pigeon Forge wedding chapel next week to be immediately followed by a reception for all his hiking friends at Dollywood.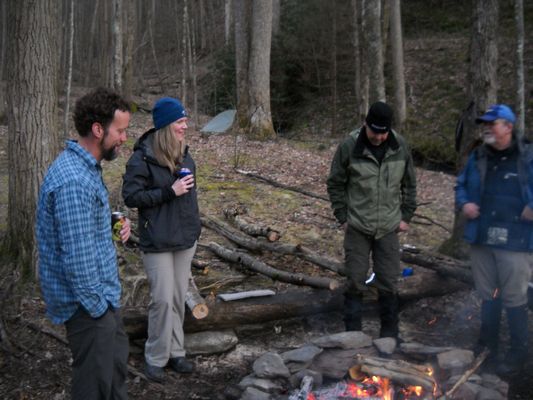 Jerky Mike says he's not getting hitched ever again. Unless that nurse at the V.A. becomes available then he will reconsider his position after meeting a few of her guidelines.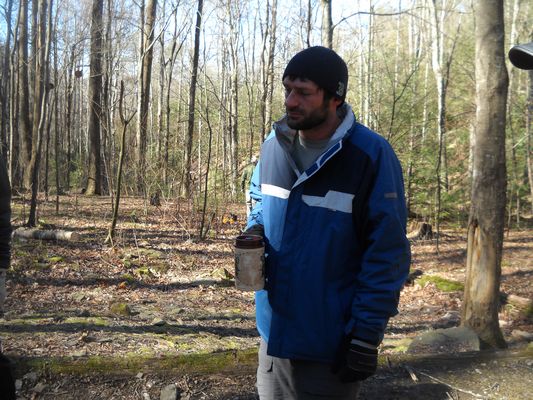 Matt just wants to drink coffee and enjoy the morning. No talk of nuptials.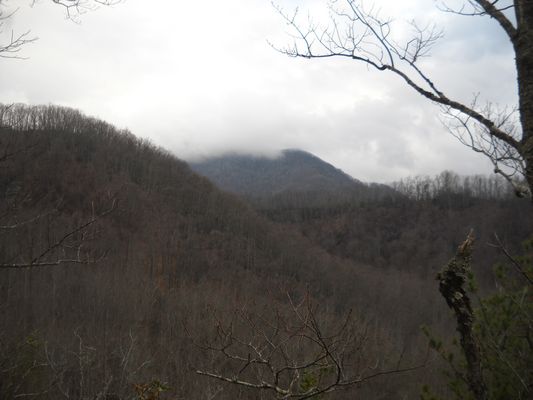 these were taken near the Sutton Overlook.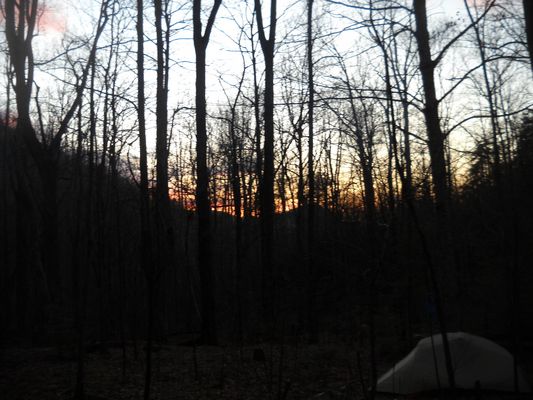 It was chilly but warm in the SouthernHighlander encampment. Guess how many folks were overcrowding the backcountry this weekend? Aside from us, NO ONE!
FEEASCO UPDATE:
This has been an interesting week in the ongoing fight with the NPS. As many of you are aware, I received the tally of the public comments. That means, I have a copy of everyone who sent a comment to the Park and I also know who did NOT! I will have to say, I was disappointed in the folks that were not willing to send an email voicing their opinion on the matter. I know who was naughty and who was nice. Fortunately, enough folks outside of our circle were willing to do so and brought the number to an overwhelming majority against the fee proposal. There are things going on behind the scenes that look promising. My count of the opposition came out to something like 20 to 1 opposed. Not that this matters to Ditz, so we went WAAAY over his head. I suggest that if you are interested in daily developments, you follow www.gotsmokies.com and click on the backcountry tax blog. I have published some of the letters sent in pro and con. Want to know who is overwhelmingly in favor of the FEE? How about the Nantahala Outdoor Center. That's right, they are sucking up to Ditmanson at the expense of backpackers so be aware of this when you make shopping decisions for outdoor gear. I will personally never spend a dime there and sent an email to the owner. Would you like to read what he said? Check out gotsmokies and scroll back through the comments, its posted there along with that scum's email address. His name is Sutton Bacon.
Even better, join up and participate in the conversation. We need you voices now more than ever. Bigshots are reading our comments and following the opposition. If you weren't able to chime in during the public comments section, then do so now. I was told the other day, that Washington wasn't aware of all this opposition and higher level discussions are bringing more focus to our movement. Apparently, Superintendent Ditmanson forgot to tell Washington that people here were opposed to the fee. Imagine that!