Lower Gregory's, Campsite #12
12/04/10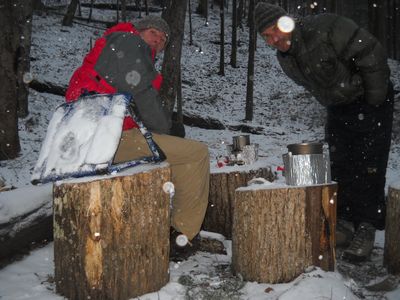 Great way to begin the true winter backpacking season, we had a little winter wonderland overnight at Campsite #12.
Untracked snow because there was no one above us. The original plan was to base out of this campsite and finish the rest of ekaneetlee from the Tennessee side. As we departed Saturday in the rain, our hopes diminished with the snow during the night. In order to be successfull on the manways, you have to be able to see the leaves and where they are overturned.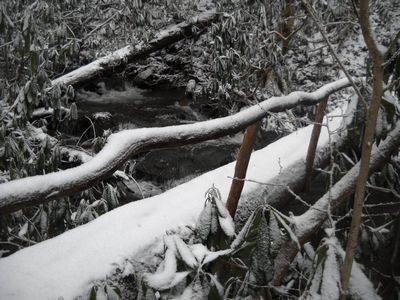 Obviously, the water was raging. It had been a wet week. That was another big factor. My preliminary scouting report indicated that we would be crossing this creek to begin our ascent to the Appalachian Trail. Since the creek was definitely out of it's banks, our decision seemed cemented.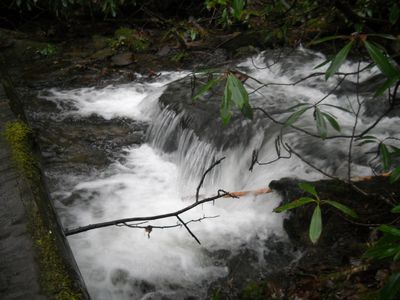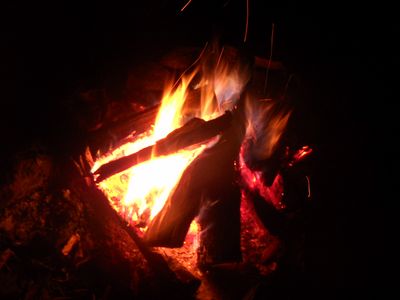 So, what do you do? A little Cowboy Television, as Steve called it. It was very wet and fires are often quite the ordeal in this weather. A hatchet is critical. Let it snow, let it snow, let it snow.
Rakestraw is Rakesnow here.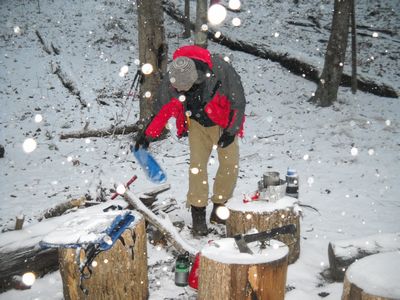 We busted out Sunday morning because it was BC George's birthday. He is 44 years old. For his birthday, I am heading to Little River Trading or River Sports to purchase him some backpacking gear in hopes he will join us in this little hobby. I tend to think he might enjoy it. Everyone else bailed for various reaons, not the least of which was a shindig at Jerky Mikes. I hate to miss any of his parties because he makes the best food and is a wonderful host.
But I did.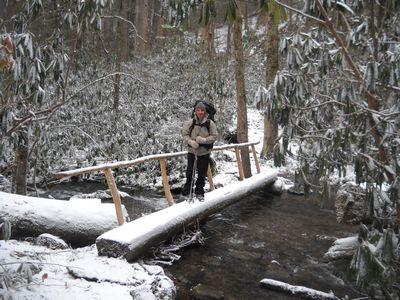 A wild turkey alit in a tree above my head at 5.45 am. Now that's what I call an alarm clock. I found his cousins below.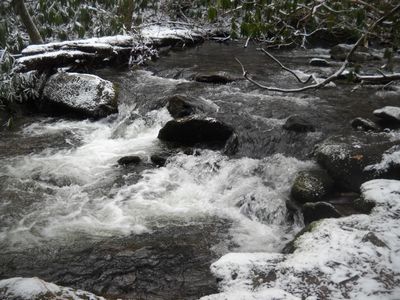 Look Closely at the middle of the creek.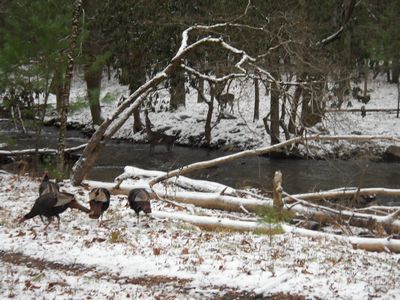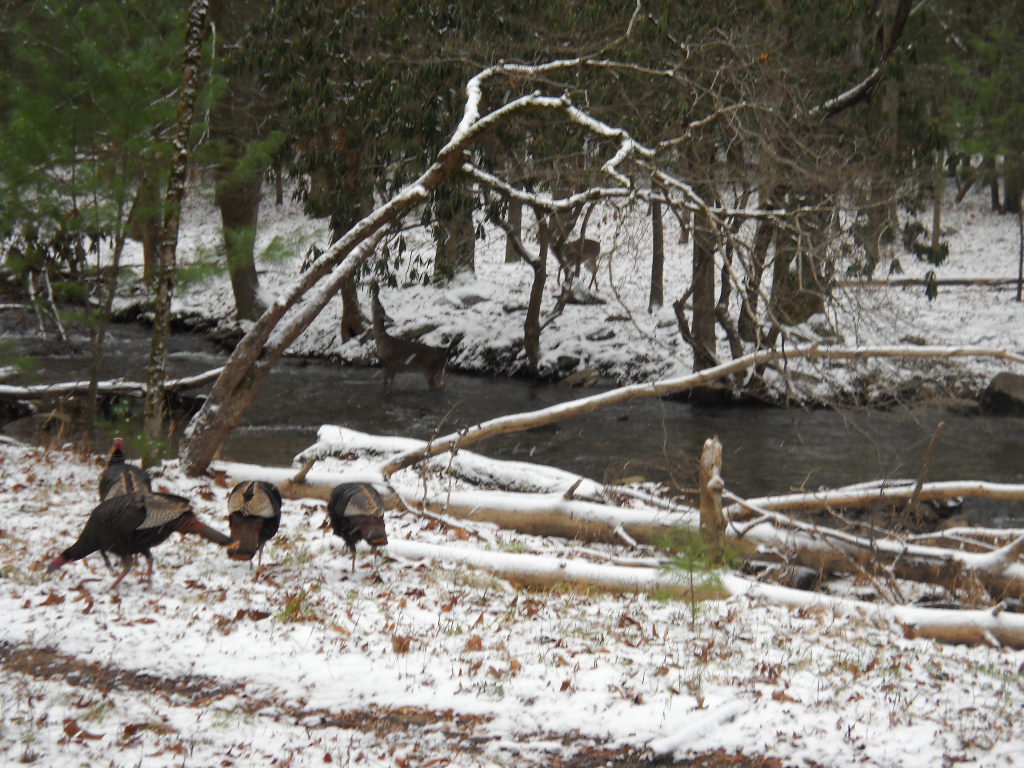 Cool Huh?
We just have another excuse to return and polish this one off. It definitely gave us our fix for the week..