Max Patch and the Perseids Meteor Show Aug-14, 2009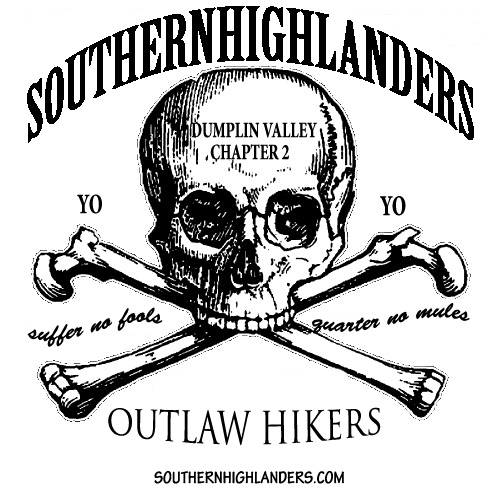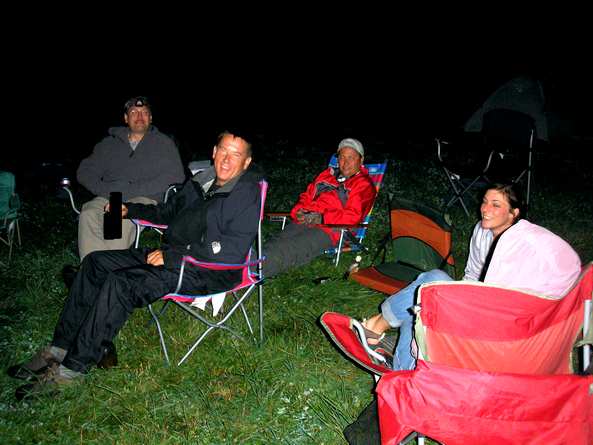 Yes, it gets chilly atop the Max Patch but we were treated to a display that made the .25 mile walk justified.
Sunset over family McGhee. Here Holly looks for Werewolves.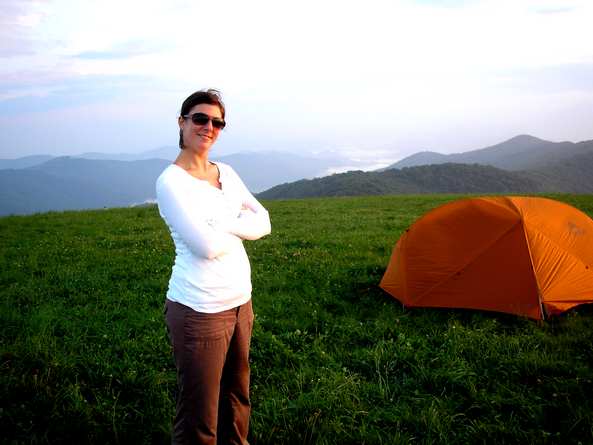 Proud Leslie keep on burning.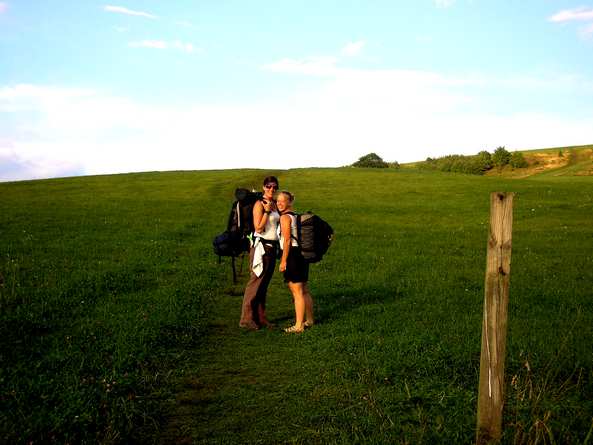 Angela and Leslie begin their arduous ascent. I explain that it is a Highlander tradition that the new gals always carry my stuff. "Odd", they think, but carry on anyway.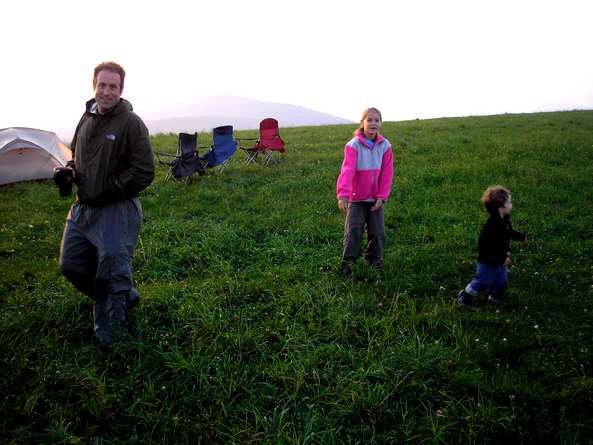 LesMerisces and Junior Mike. Do we have a pink fleece small enough for him? I don't know but am thinking he has accepted the Highlander Hangover challenge.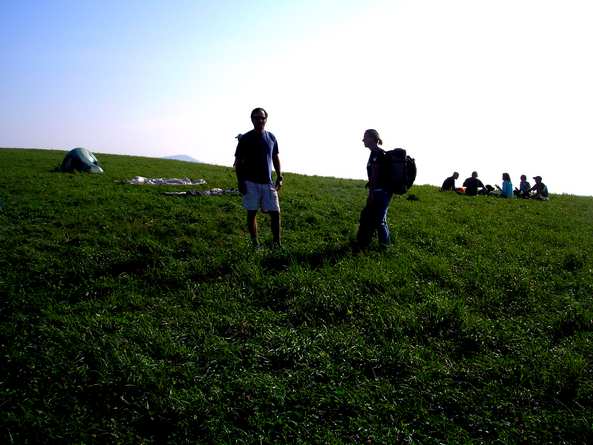 Angela puts her foot down the next day. "I will not carry your supplies down the hill, unh, uh, no way!" Again, I explain the importance of custom and ritual in the Highlander Fold and remind them that I am driving home so giddy up.
Not pictured were Doo Doo Doug and the Fisher clan. They were doing the Fisher thing and remained at the periphery of the circle. Also not pictured is Abner family after losing his battle with fear for the second weekend in a row. We had 20 in attendance and it was a delightful experience followed the next day by a great party at the Clan Playa's house. Don't let anyone tell you that the meteors are done the night they peak. They supposedly peaked on Wednesday but we saw plenty.
Update on last weeks flower quiz: No winners! The answers are, CONE FLOWER AND BEE BALM. Now you can guess which is which.