McGee Springs/Enloe Creek 6/17/14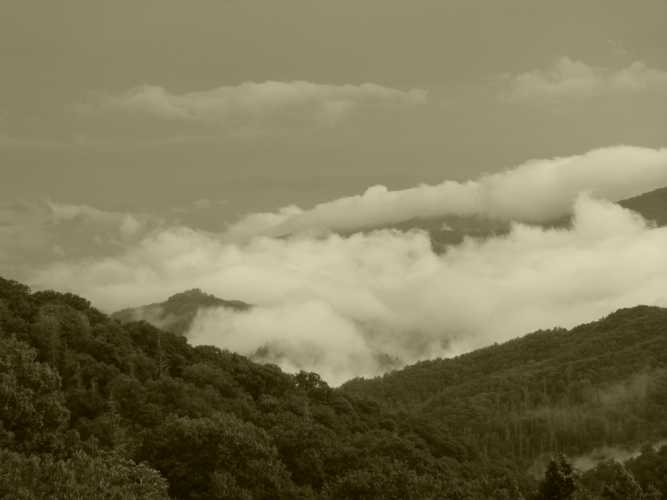 AJ invited me to meet him and Heath at McGee Springs so I did. And it didn't disappoint. This shot is from Newfound Gap road.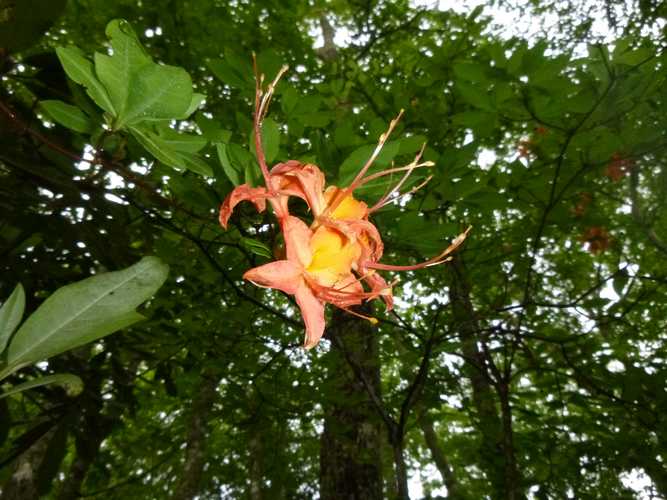 The azaleas were waning but still on fire. Not like last weekend on the Bob.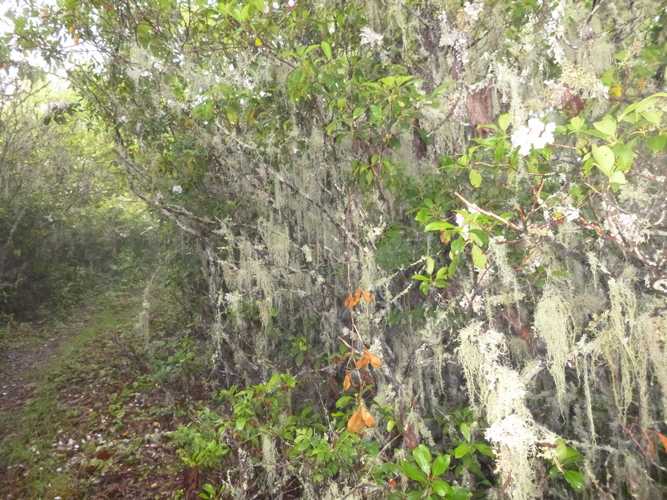 Old Man's beard is eerie and weird. But I love Hyatt Ridge. It was my second time on this trail and new second miles.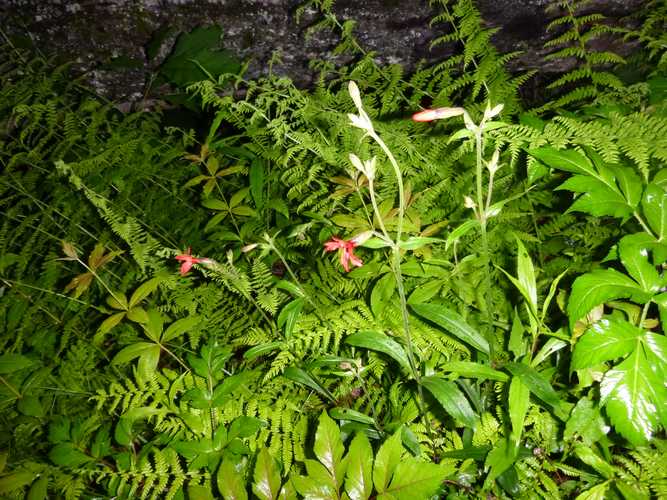 Some late evening backpacking found me atop the Ridge en route to see AJ and Heath.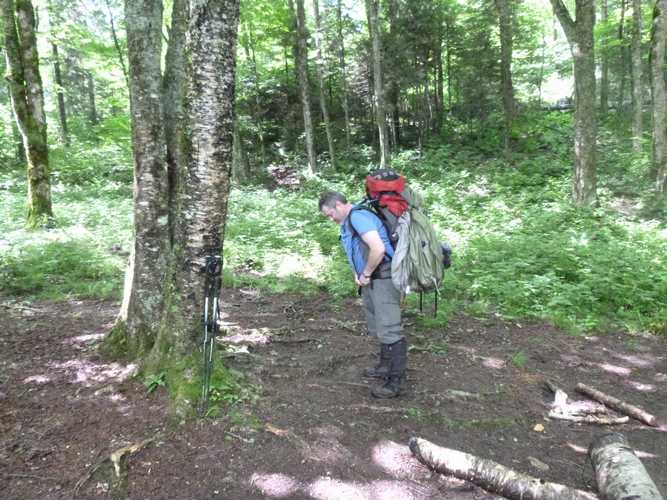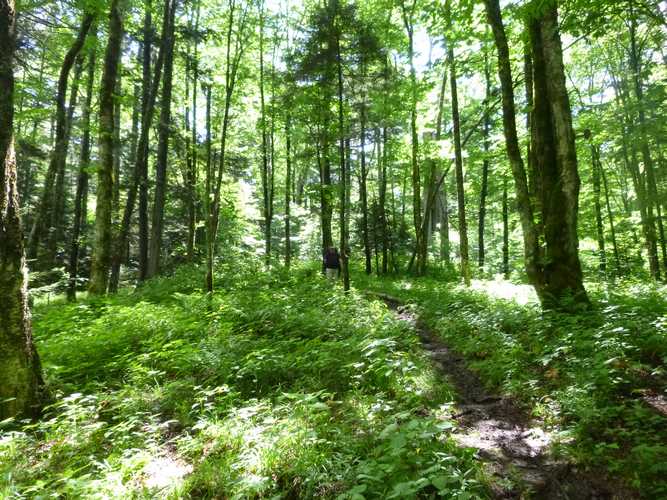 The only thing missing from McGee Springs was McGee. He has been absent for a while in the backcountry. This isn't his kind of weather. But "Apple Dumplin" as AJ calls him is still large and in charge. Jerky Mike has a mile left to finish his map and Hi Speed Alexander got married last week. Everyone is doing their own things in the Smokies. John the Red and Bobby did the Cades Cove car camp and midnight moonlight bike ride Saturday. The Muir Guys are back at Mt. Rogers doing an initiation for their faction. Cheers to them!.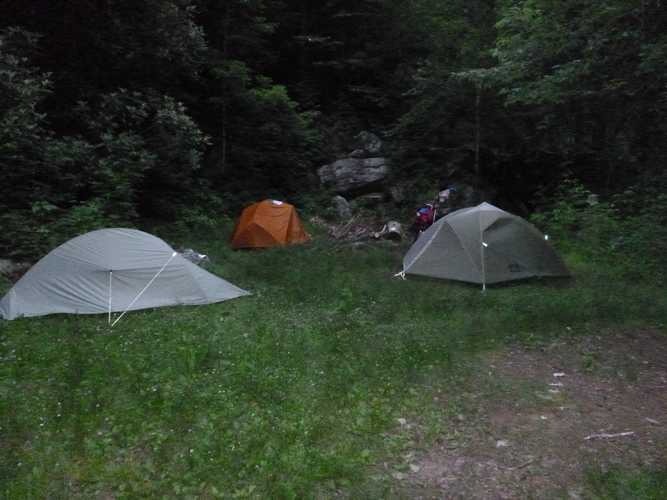 After a soggy night we dropped the whopping four miles down to Enloe Creek. Enloe is a small campsite but the picturesque scenery makes the accommodations tolerable.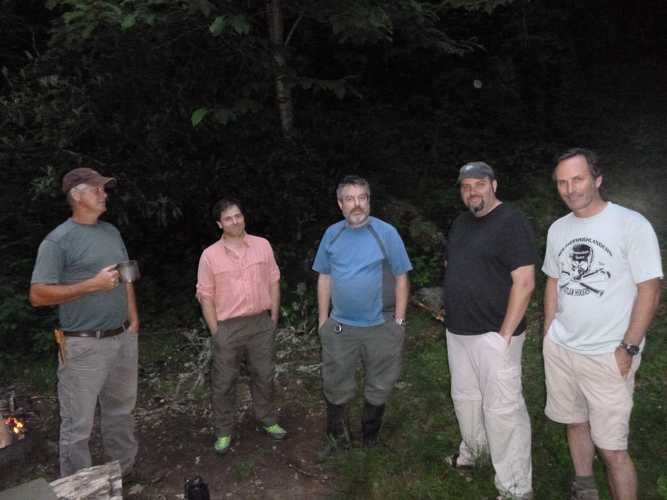 We hung out with Jessee and Martin from Hickory, NC. They allowed us to share their fire.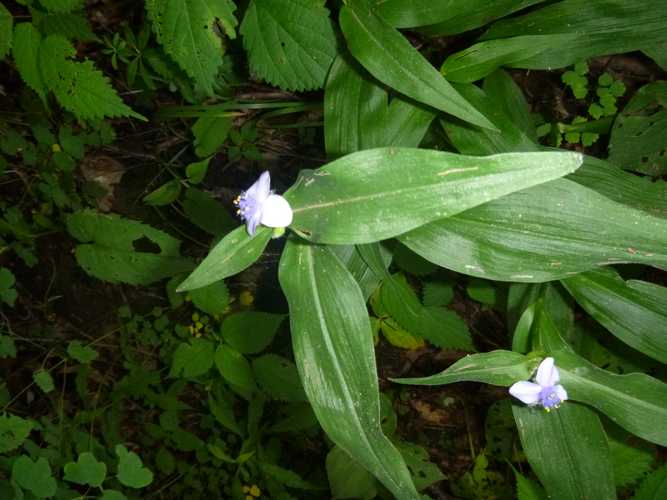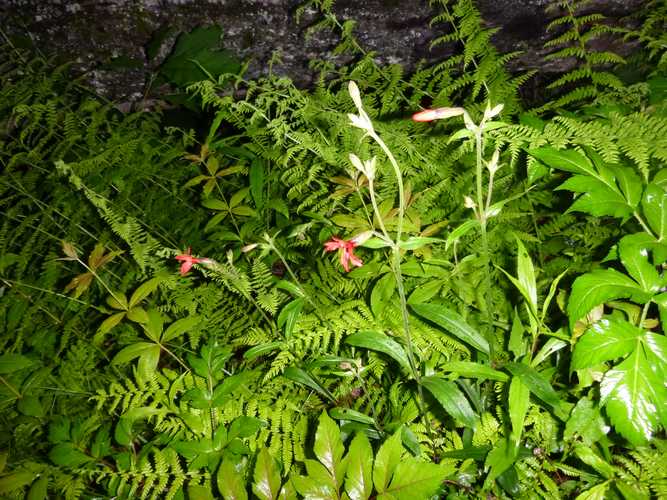 Some nighttime wildflower photography was in order.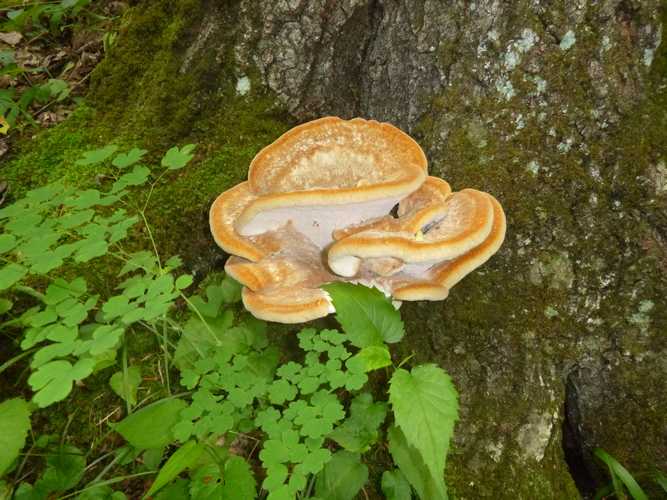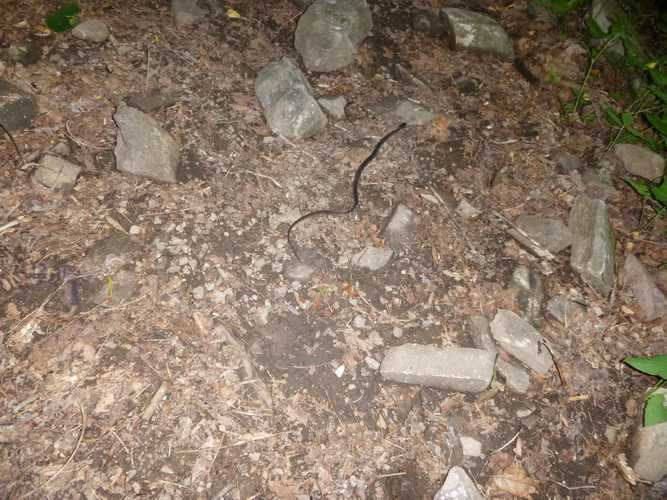 I'm telling you that the snakes are out. Big time. This was the first one.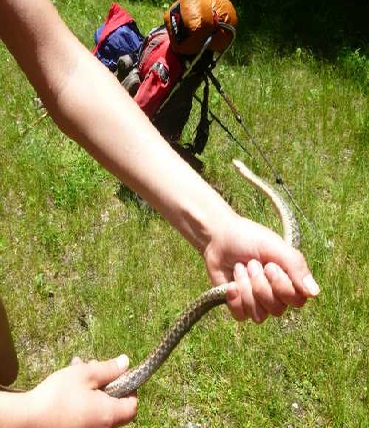 Then this mother. They are everywhere.
Along with the requisite fungus shots.
In all it was a great time in the Smokies backcountry and good to see AJ again. Heath is a super nice guy and I look forward to seeing him back in the park soon. AJ was very gracious in paying my backcountry fee. Even more ironic is the guy I almost ran into as I drove back home through Wears Valley. This slow moving guy in front of me was none other than old SFW and Highlander friend, Frank Whitehead. He was grocerying up for a family trip in the burg. I'll bet he was wishing he could have been on the trail.
And speaking of backcountry fee, remember when they said that the fee was going to hire brand new "dedicated" rangers for the backcountry? Well apparently they forgot that they already had these guys. This article is from 2001 and was dug up by Mark Cooke, a fellow fee fighter from Kentucky. So if they decided after 2001 that they didn't need these guys in the backcountry anymore I have two questions. Where are the funds that were paying their salaries and why do we need more funds from a backcountry fee to fund more salaries for rangers that will not be in the backcountry? Because they are a bunch of liars who concoct reasons to tax backpackers. This is your NPS at work. Help us fight this fee and send it back permanently.
This is from 2001. So, where did these guys go? Was the backcountry problem overstated again in 2001? Of course it was.