Meigs Creek 2/20/16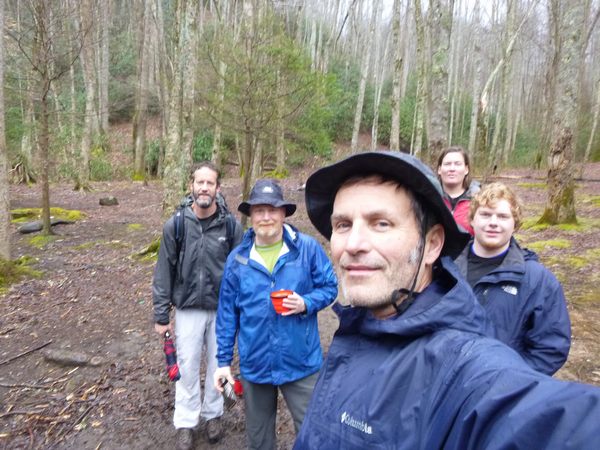 This crew fears no precip. No ombrophobiacs here.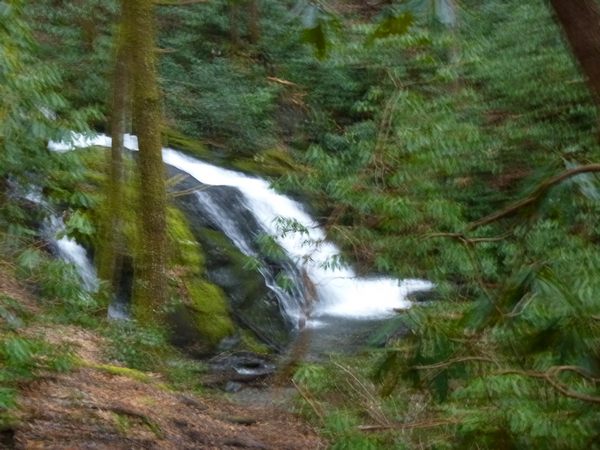 Unfortunately I couldn't capture this waterfall up on Meigs Creek. I took off out of the sinks to catch a trail I have only ever hiked once. 20 big creek crossings later, I was out of it. It rained a little, just enough to force me to bust out the goretex. It was a steady climb with a full pack but I didn't see a soul or any form of wildlife, either.
You could say, I loved it.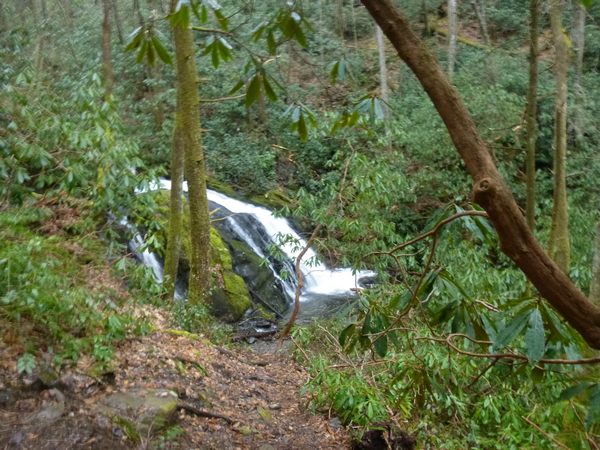 Ok, here's a little better picture.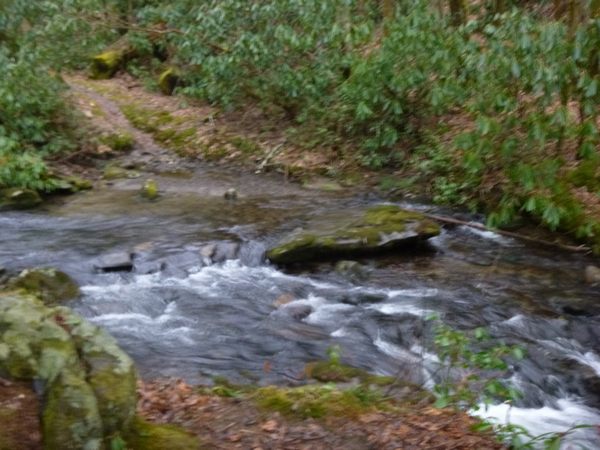 But there were 20 of these that needed fording.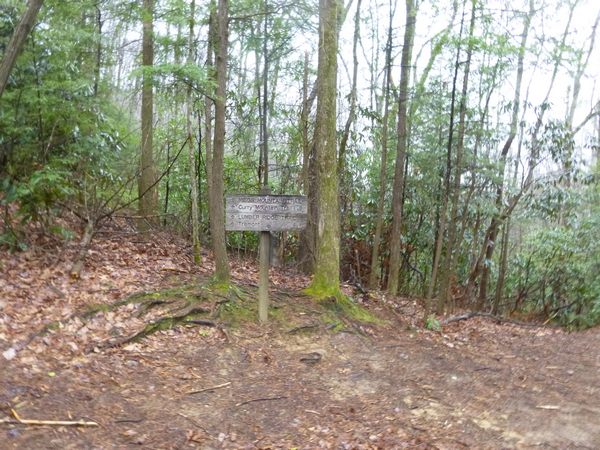 The gap was a welcomed sight.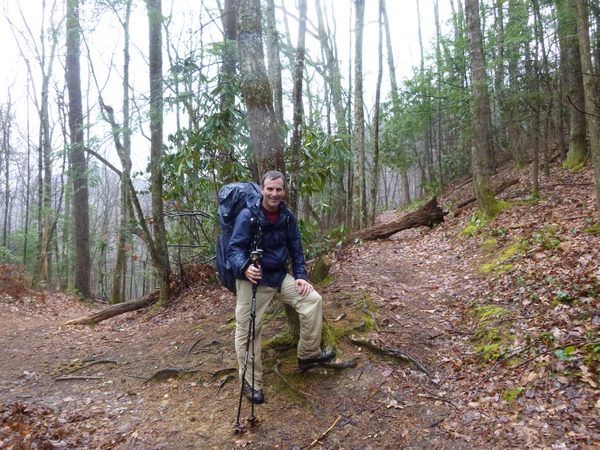 I had sweated out. It was one of those situations wherein you are just about as well off taking the rain without a jacket. But being alone, having the mountains to myself, it was a peaceful and cardiovascular journey.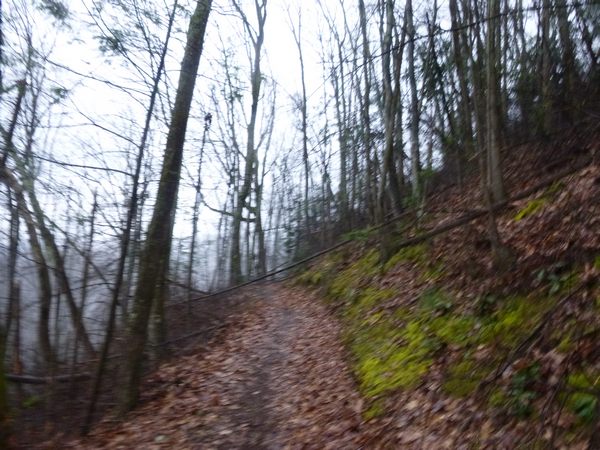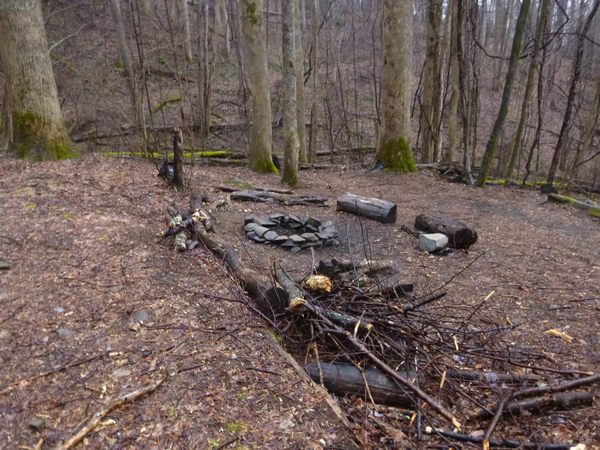 I passed good ole cs 19, scene of many an outing in previous years. Of course, it was empty.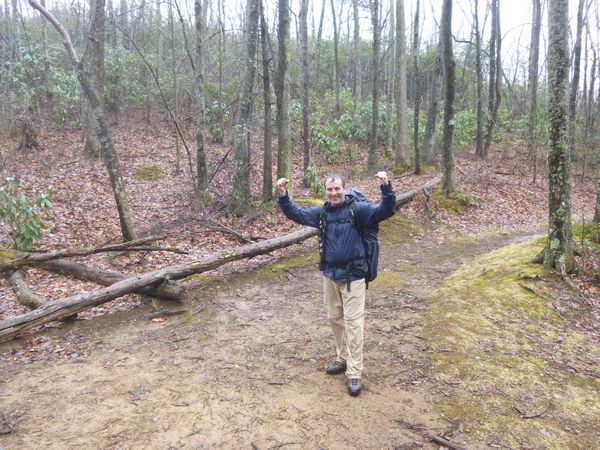 I reached the junction of Curry Mtn trail. Red and Patrick had come up through there.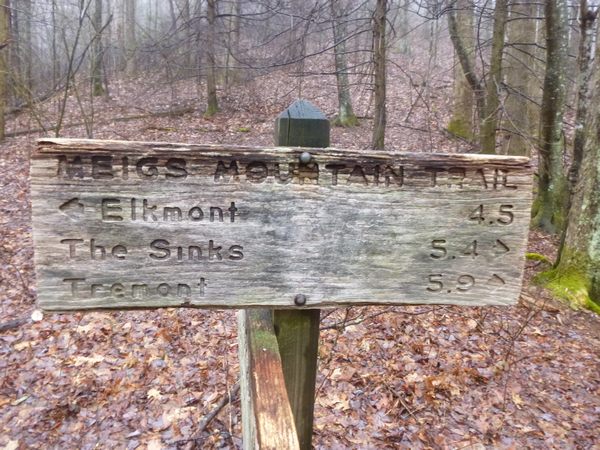 I had 7 miles total to do and figured by now I had licked the hardest part.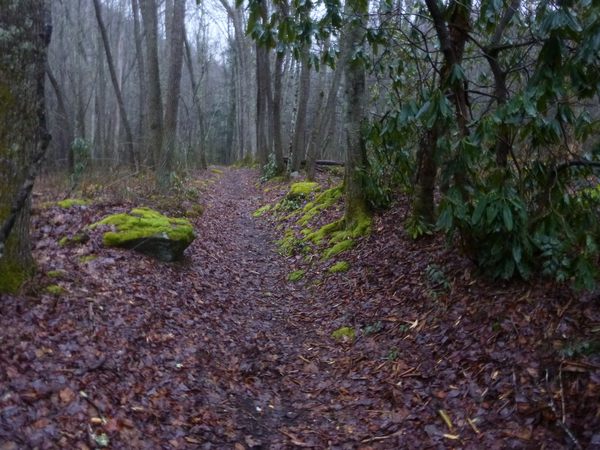 Then the skies darkened, right after I had walked my britches dry.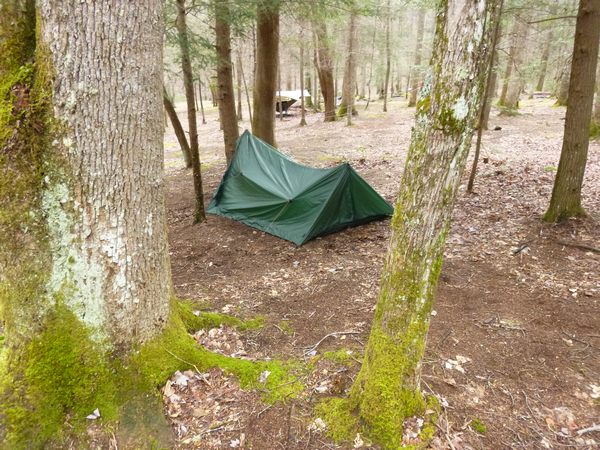 But soon I was in camp, under the hemlocks, in the dry. And Patrick and Red had gathered wood.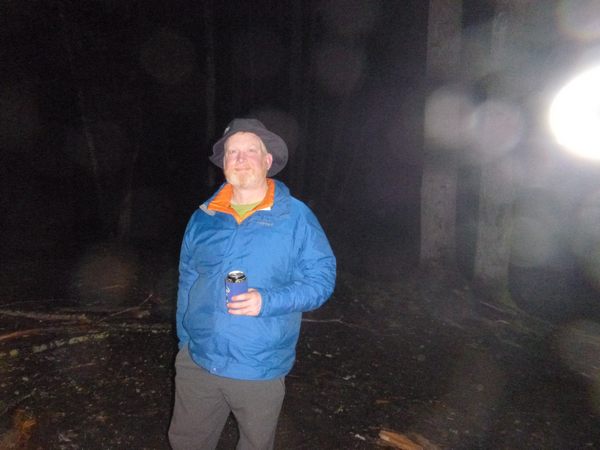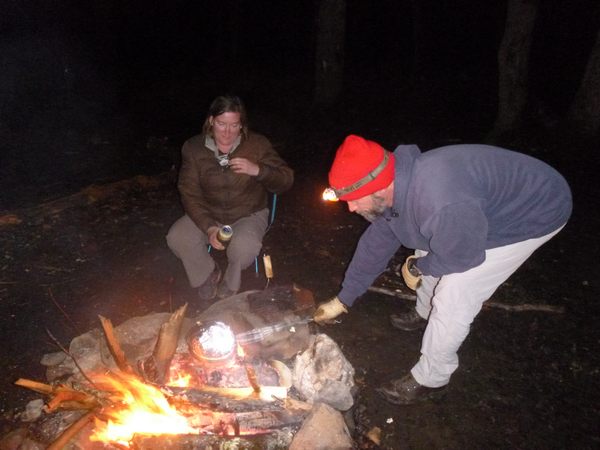 Before long, Trailbailer and Jenny arrived to reverse the notorious popcorn fail from the last outing.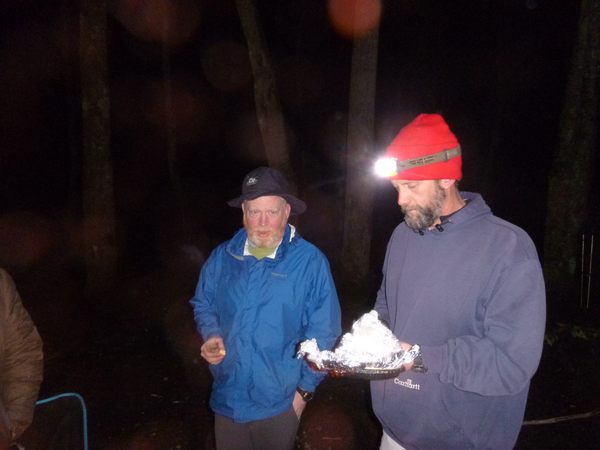 Red says he could have done that.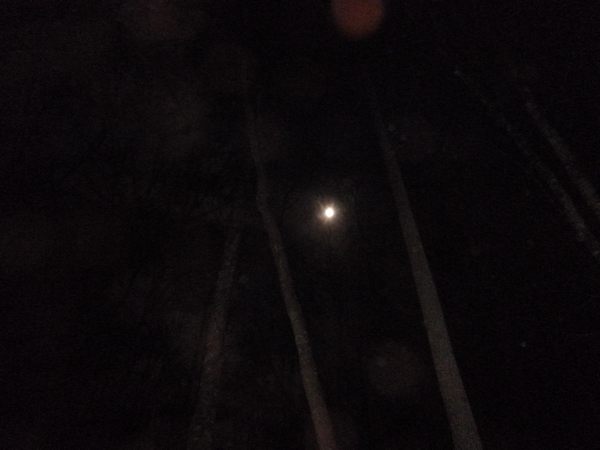 But the rain held off all night. Quite remarkable.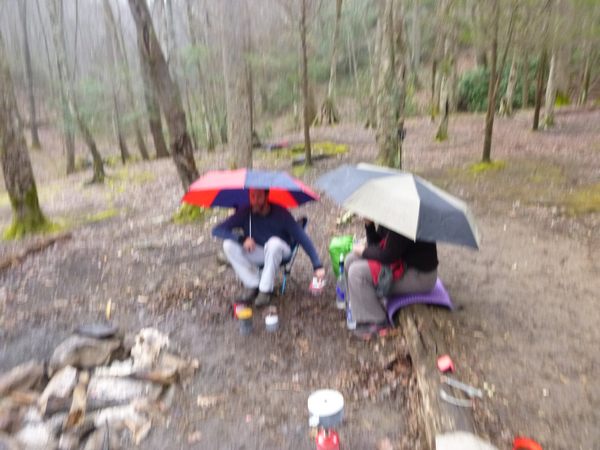 The next morning was a little different story but still, not a washout by any means. We were able to do a key swap so Bailer and Jenny could get some miles we could make a beeline for more Indian food, a now post hike tradition.
In case you haven't heard, I am almost ready to release my newest work which has been a labor of five years in the making. I hope to have a mid march release date but here is where you can follow it. It is the account of our 2011 ski ascent of Muztagh Ata and the ensuing events that foreshadowed our Pakistan debacle. Click the book cover for more information.