Mount Sterling, 5/9/09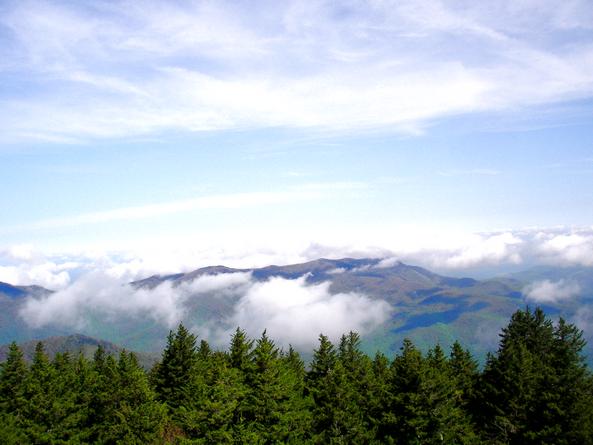 Pictures sometimes don't do a landscape justice. In this instance, I might disagree. Yes, it was a glorious morning, as mornings often are following a storm.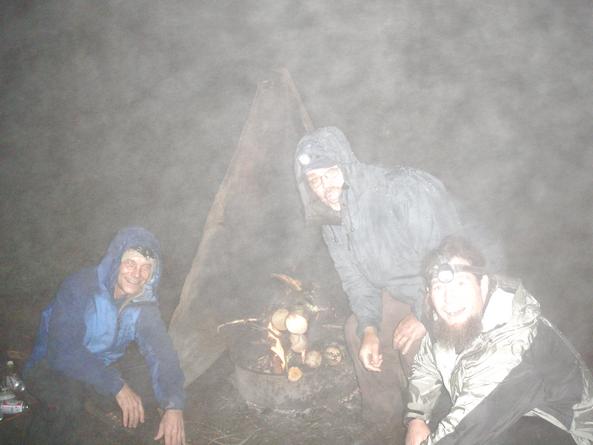 The night was very damp and we were unable to have a fire. Yea right. As you can see, Jerky Mike made a wonderful improvisation by borrowing a wrecked piece of the space shuttle and fashioning it into a chimnea of sorts. For his efforts, Mike McMurray was promoted to the rank of Brigadier Firebug and we named the official Highlander ice cream in his honor. When Mayfields rolls out that first batch of Peter Tracks, we expect to photograph General Mike with a spoon in hand. (That person on the bottom right is the Cosby Nazarene, none other than Wayne "Biscuit" Davis himself. who put on quite a show)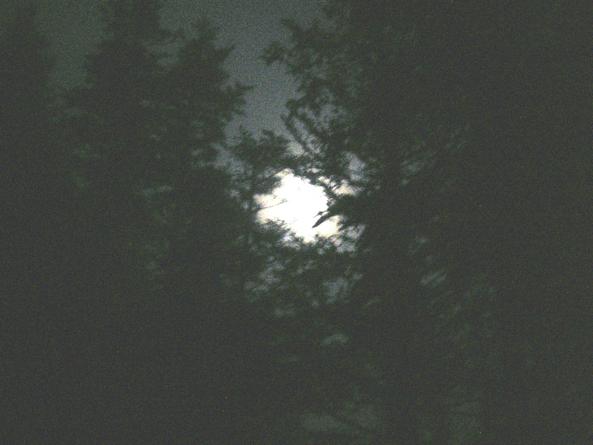 Sometimes you could see the moon.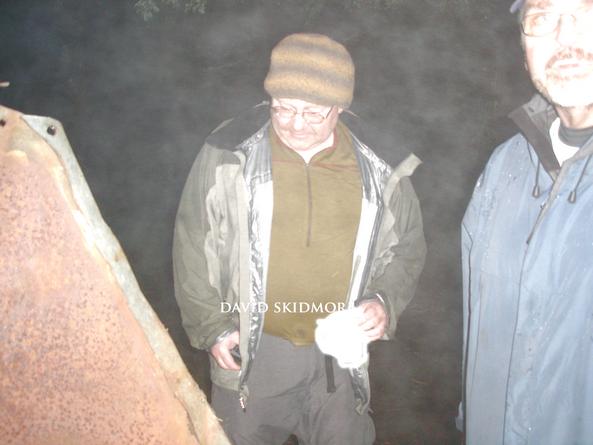 Skidmore recognizes the metal from his first vehicle, a 1957 dodge and drifts into a fit of nostalgia before being shaken out of it by Jerky Mike who reminded him there were trees that needed their attention.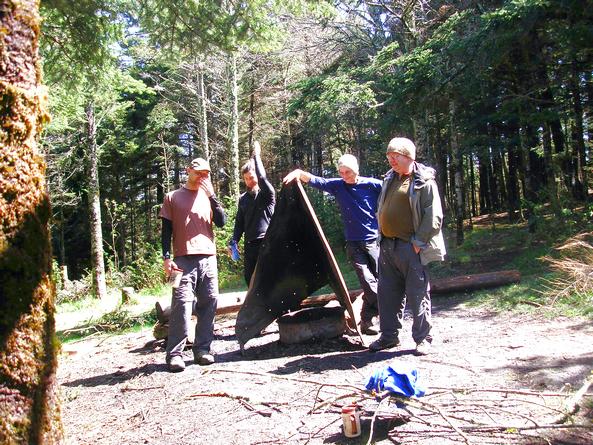 You would have thought a spaceship landed and Wayne blesses the scene before breaking into song.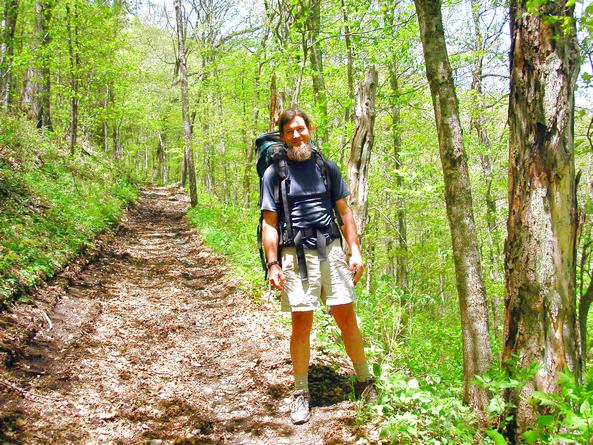 Our descent was glorious as the full blast of springtime and crisp temperatures made for pleasant walking.
Who is that? Well, it is not Highlander President Dumpling on his summer hiatus, except it is not summertime.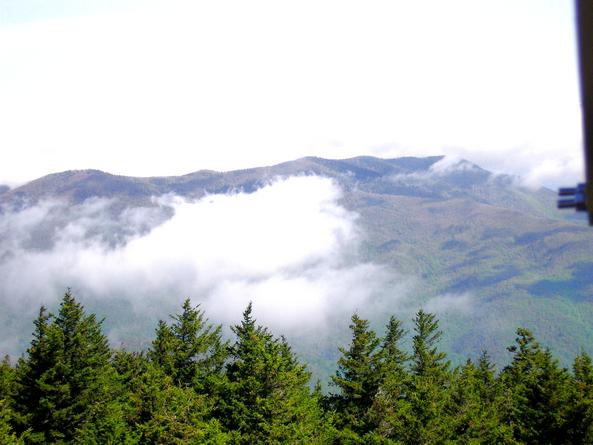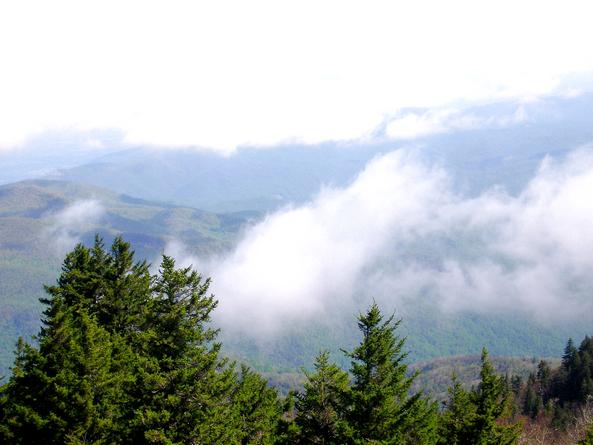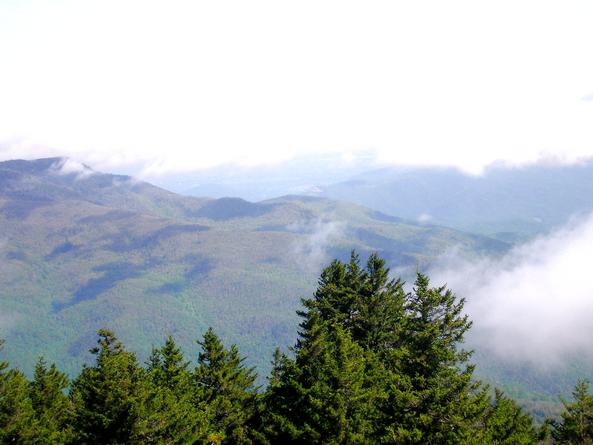 Absolutely beautiful morning and perfect ending to a wonderful overnight. We had Mt. Sterling to ourselves and the clouds parted and rewarded us the next morning after suffering through a large amount of rain. Undeterred, Highlanders persevered and improvised their way to merriment and things of that nature.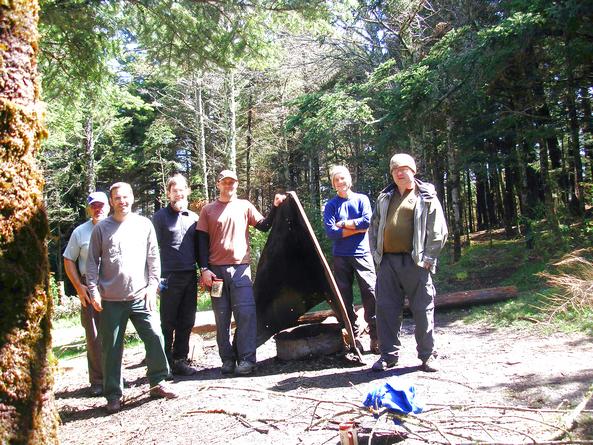 Trail Stats: 2.8 miles up Sterling Gap.