Muir Valley, Red River Gorge Kentucky 8/09/15
When I started reading about this magical place deep in the Red River Gorge of Kentucky, I knew it had our name all over it. (Or the Faction name, I should say. Hello Muir Guys, btw)
What began as a trip to Cincinnati to mark my friend Dan's 60th birthday ended in a day at the finest climbing crag on the east coast on Sunday. To think that a generous family donated all this land for the sole purpose of climbing for free sounded too good to be true. Let me say that is not the case.
There was so much to do we didn't know where to begin in one day.
But I managed to make do on this wonderful sandstone. There are hundreds of routes on multiple walls in Muir Valley. I will say that their grading system is a little low for my standards. I struggled with a 5.7 lead that would more likely be called a hard 5.10 in these parts.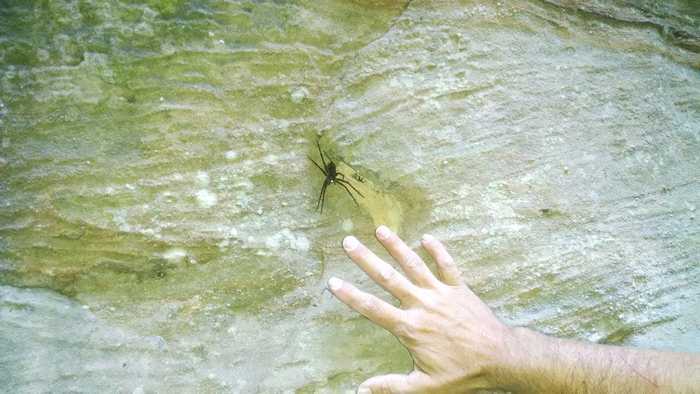 And sometimes you never knew what might be over the next ledge.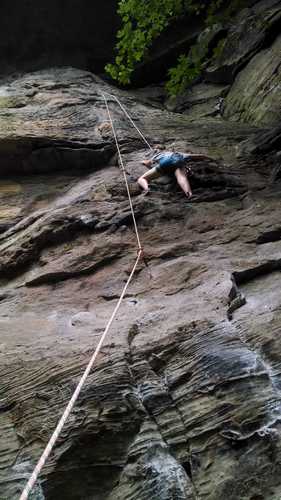 But once we got the top rope installed, Laurel shimmied right up.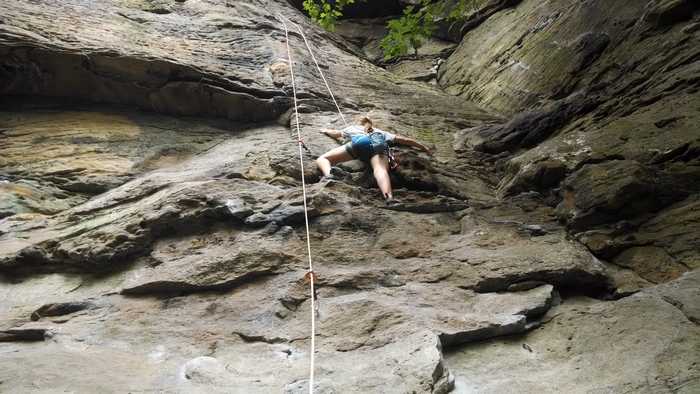 I was so blown away by the scope and magnitude of Muir Valley that I vow to return, multiple times. I'm not going to go on and on about the diversity of this crag or the variety of walls and routes or the generosity of the family that made this possible for future generations. I'm going to share a video that does it all nicely for me.
Needless to say, Muir Valley is 1.5 hrs from Lexington near the Natural Bridge area. And it will take your climbing to the next level, I promise. It was a side trip that was worth every minute. Laurel and I still can't get over this wonder and if you are a climber, you are remiss in not making a pilgrimage to this mecca. Our next trip will involve a couple of days and camping. Kentucky is beautiful and the Red River gorge highlights the wonders of Daniel Boone land.
Oh, and thank you Rick and Liz Weber. Your generosity is beyond compare.
John