MUIR FACTION WINTER ACTION LATE JAN 2012
Our brothers of the wood have been hitting it good, representing chapter 3 in the Ohio Region. Below is a recap of their most recent outing in Chuck Adams own words:


The Faction got out for a "winter" camp out last weekend, however there wasn't much winter weather. No snow, a few wet flurries on Saturday morning then partly to mostly sunny skies, highs in the mid to upper 30's and lows in the 20's made for good camping weather.
A short video.
Bunyan and Ledge enjoying the shelter house for luxury camping accommodations
.
The Faction on the trail in John Bryan S.P.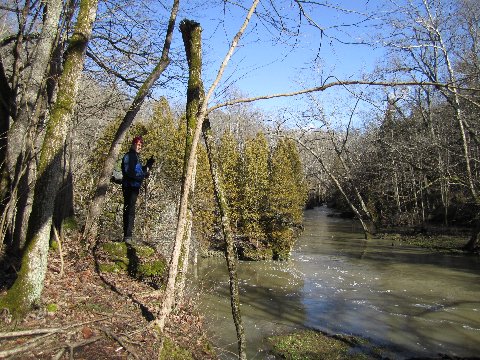 Ledge overlooking the swollen Little Miami River. We had 2 inches of rain leading
up to this weekend.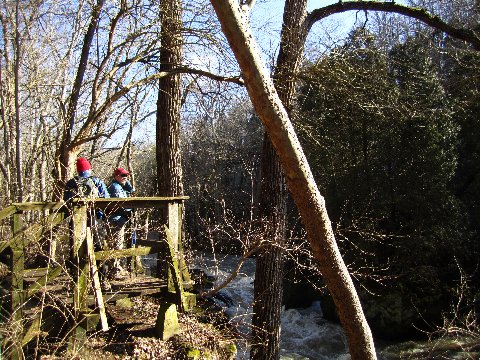 Chapter 3 at the "earthquake area" cave.
Doin' what we do best.
Bunyan's flame was burning out. He later recovered.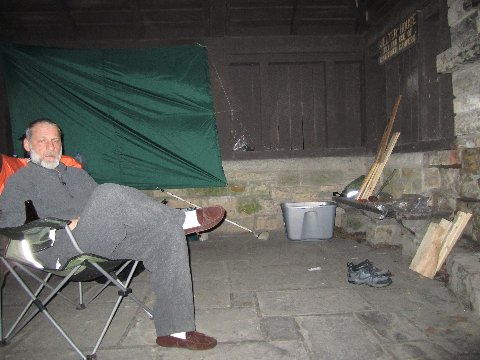 The God Of Hell Fire makes an appearance on Saturday night.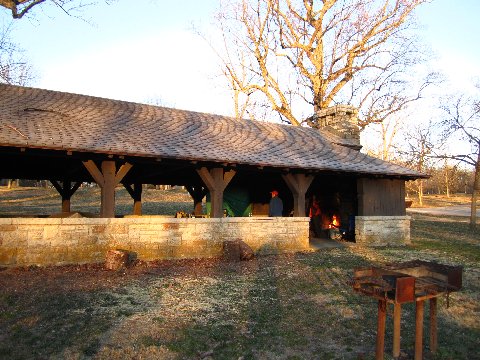 Sunday morn at the shelter. We have been hiking and camping here for 35 years.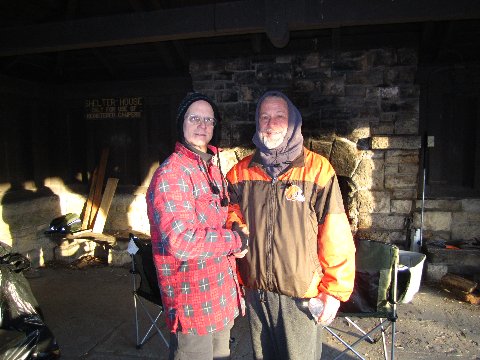 Chuck and GOHF.