Naked Ground/Bob's Bald/Hangover
6/07 through 6/09 2014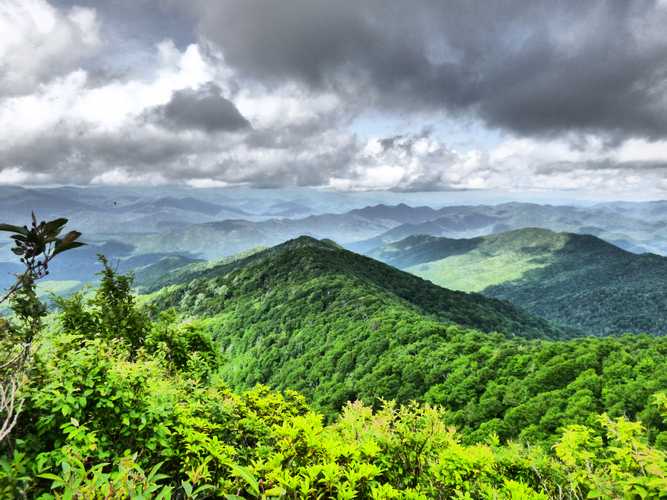 If I am anywhere near Hangover, you know I'm going to make a side trip. The reasons are quite apparent.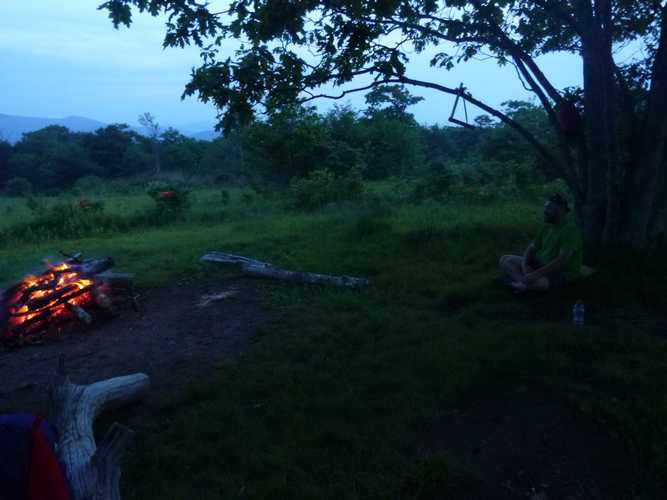 It was Slapnuts notion to get up to Bob's Bald. The azaleas were in full bloom.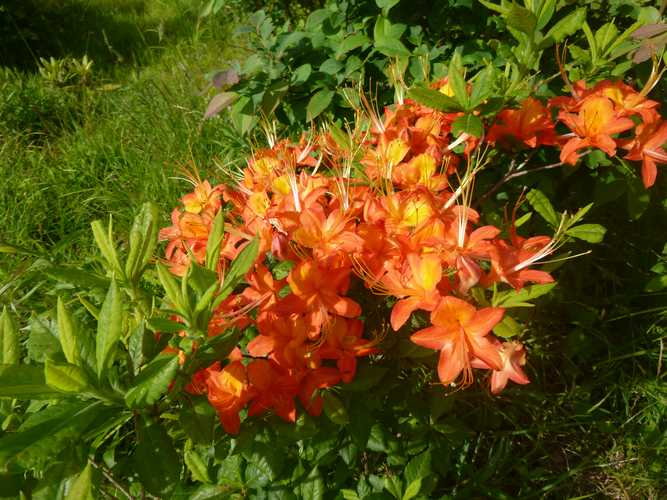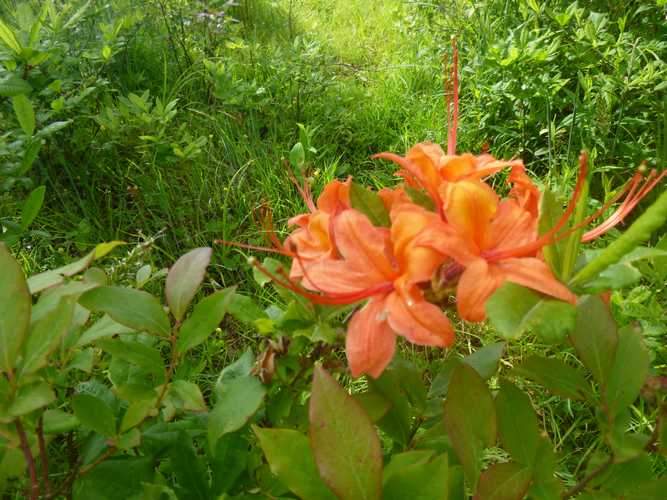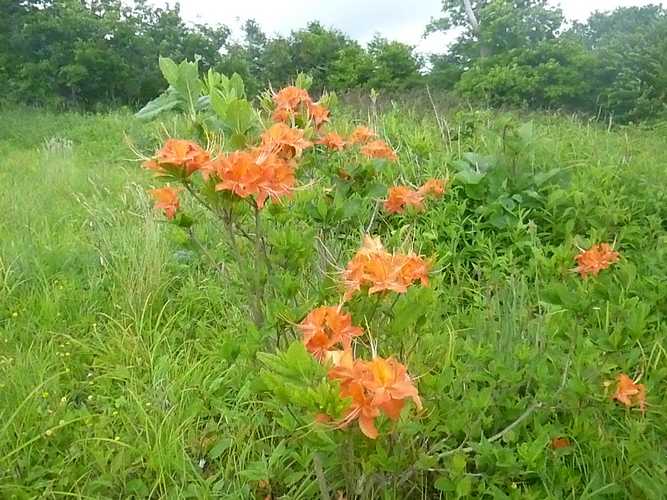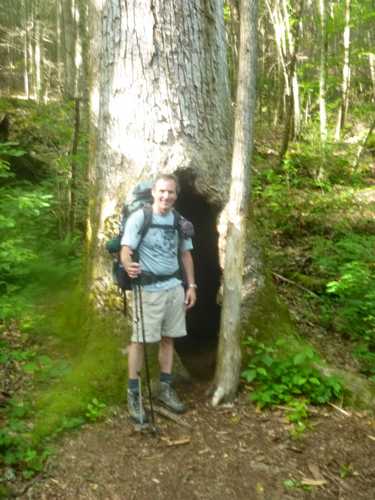 I decided to take the Naked Ground Trail out of Joyce Kilmer. The one and only time I had walked that path was my first trip to Hangover in the 80s to meet the Dumplin Valley crew. It was Uncle Larry, Ethel and Bart. I got lost and missed the Big Fat Gap trail so we ended up here and staggered into camp quite tired and somewhat chilled. The Naked Ground trail rises almost 3000 feet from this junction in 5.7 miles. It is a solid Southern Appalachian ascent through mixed hardwood forests, following the Santeelah Creek to its origin right below Naked Ground.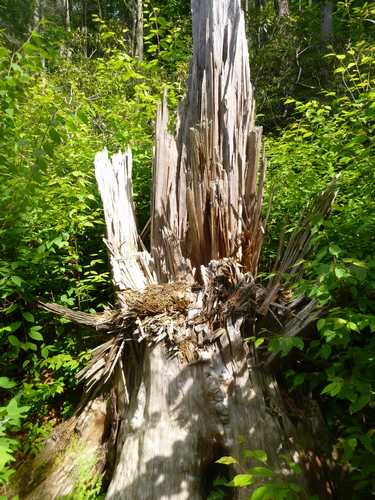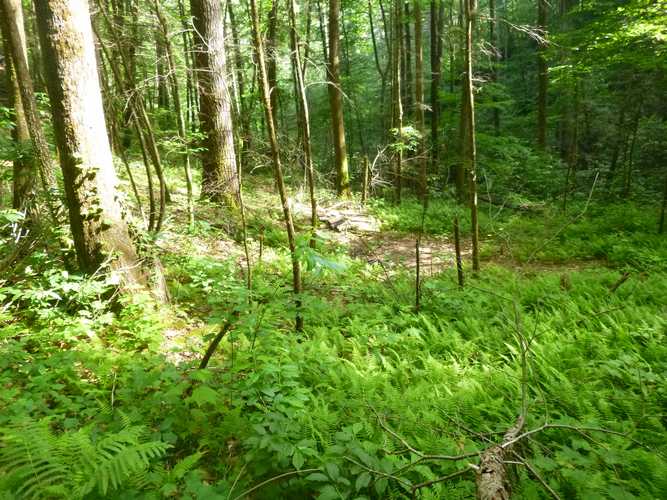 We passed by several campsites, void of any people. Just a portion of the reason I love this area.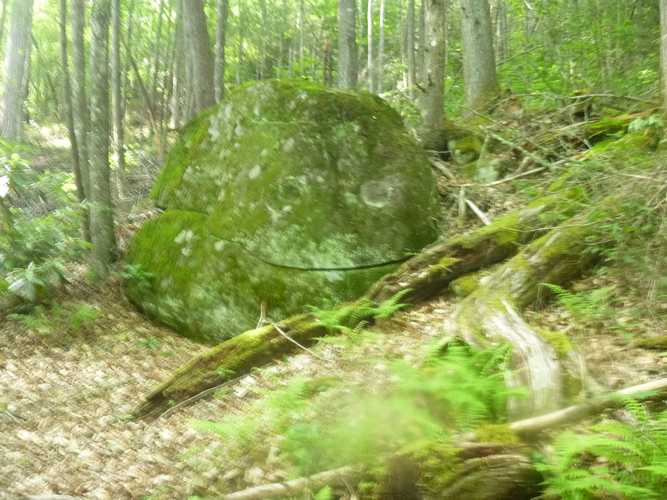 Its enough to make you smile.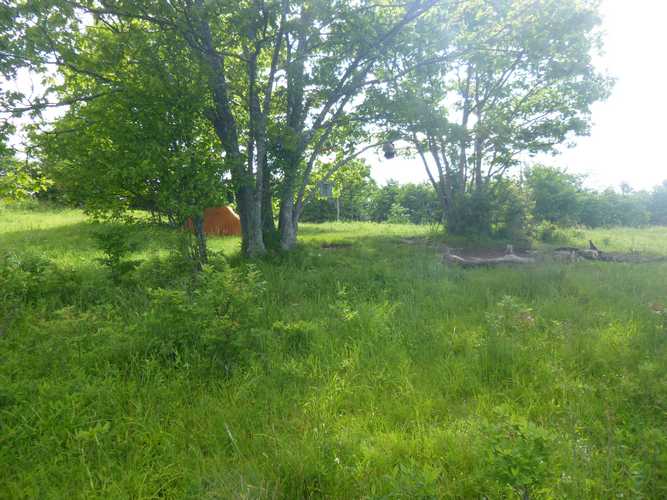 Having Slapnuts secure the "primo" spot on Bob's Bald was a reason I decided to stay out an extra night and bag the Hangover. Walking into a camp with a blazing fire was quite the treat after three and half hours of slogging. Unfortunately the next day, Slap had to descend back down Wolf Laurel. There were other people out that night and Saturday saw a series of storms blow across this high ground with incredible spates of lightning and rain. It was good sleeping weather.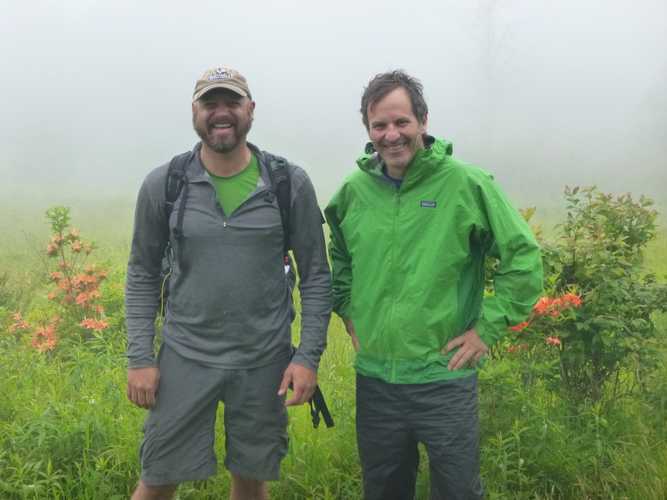 I soon bid farewell to Wayne as he was unable to manage an extra day.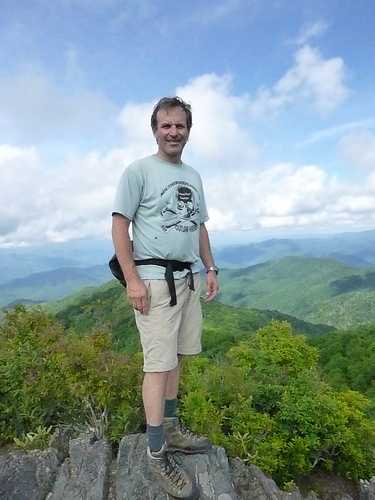 But I found ways to kill time.
This is looking along the ridge back out to Naked Ground, and beyond to Bob's Bald.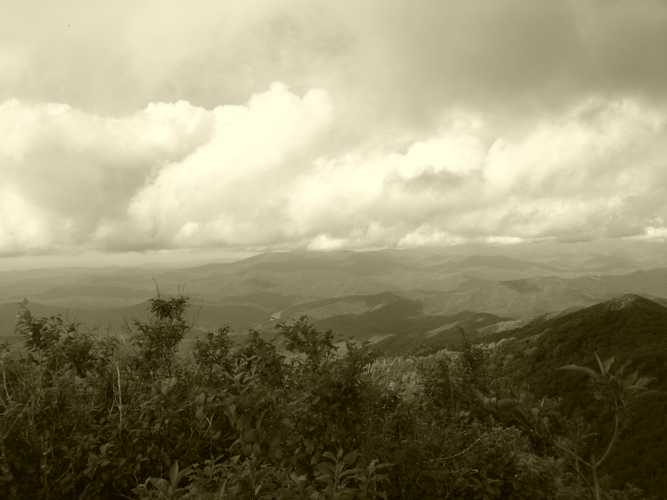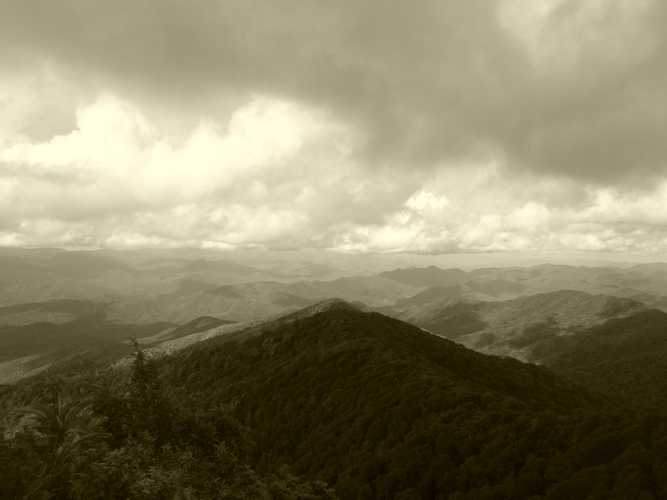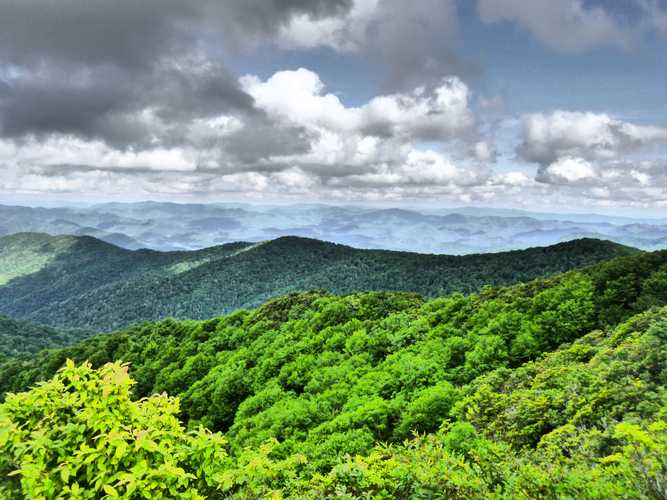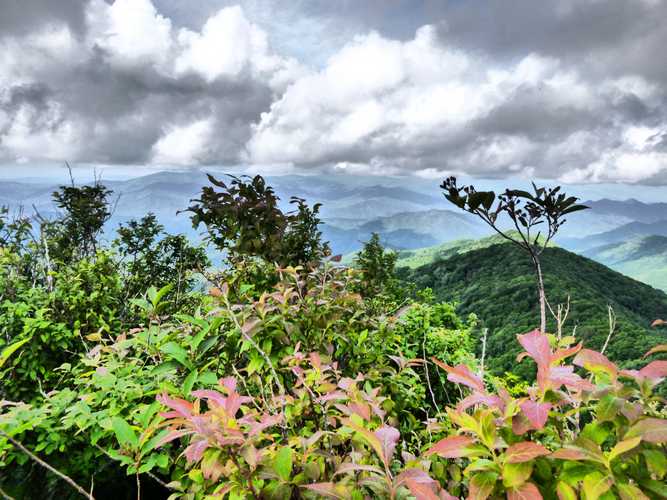 The Hangover never disappoints.
On day three it was time to return to the real world. It took me three and a half hours to ascend Naked Ground to Bob's Bald. Unbelievably it took almost four hours on the return. The Naked Ground trail is a real workout in either direction. For the weekend I put 20 miles under my belt, none of them new, unfortunately. However it was a grand excursion to the bald.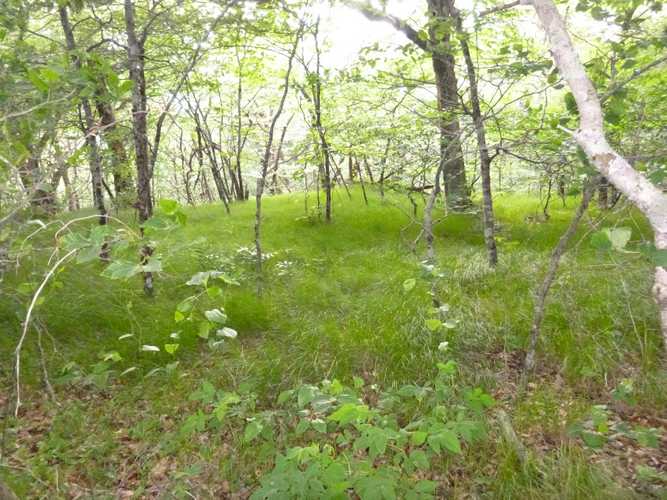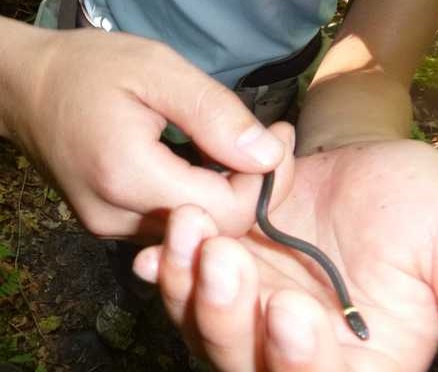 I know many of you have missed the requisite snake pictures. So here ya go. I almost stepped right on this little ring necked feller. I also caught three ticks on this trip so beware. They are out in force this year. One of which was partially embedded in my leg.
I appreciate everyone's support during my Mom's illness. She underwent surgery for a cancerous tumor on her kidney and after a week in the hospital is now recovering at home. She has some rough days as is to be expected with cancer and a major operation (she was under the knife for 5 hours). But she is a tough woman and I expect her to continue battling right through it.