The Obed
11/7/15
Trail Bailer belays John the Red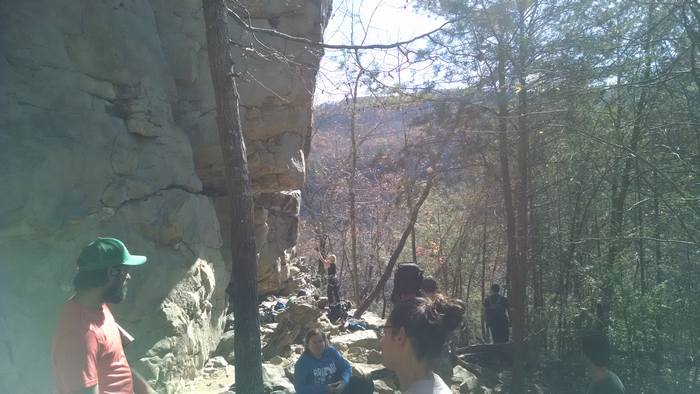 Sunday turned out to be a perfect situation for pulling on sandstone in the Obed wild and scenic river gorge.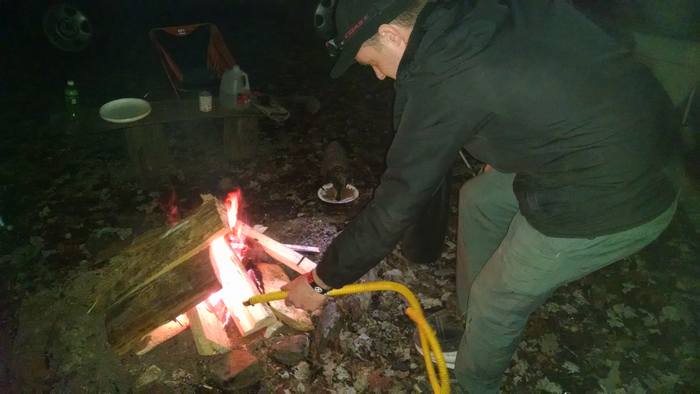 We camped at Del and Martee's on Saturday after spending a few hours craggin at the Lily Bluff after the rain stopped. In fact, seems as if we timed the entire weekend perfectly with the weather break. Trey is pumping the fire with bellows.
Saturday turned in to quite the party as we were joined by Chris P, Sarah and Jenn and Oscar the Grinch dog.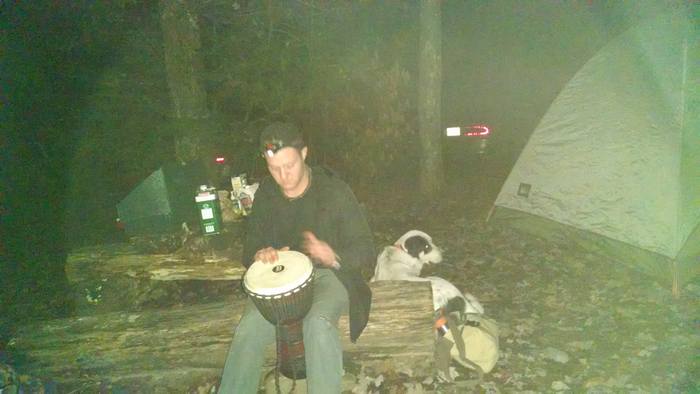 Soon there was music.
And then we were joined by a group from Chicago that was bouldering.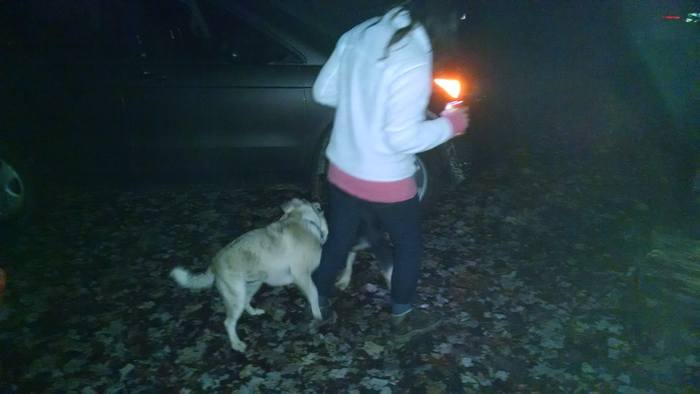 Lots of dogs.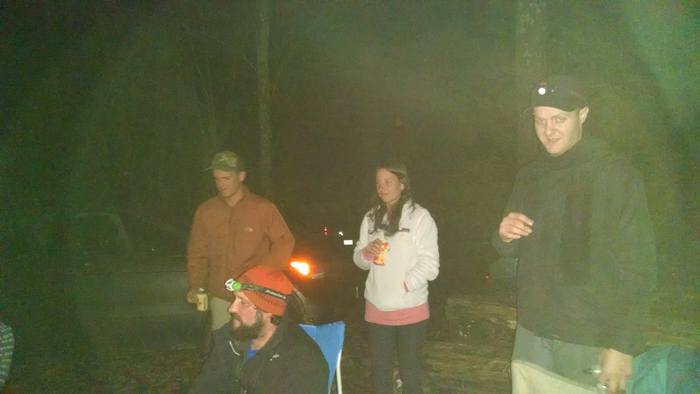 But good times all around.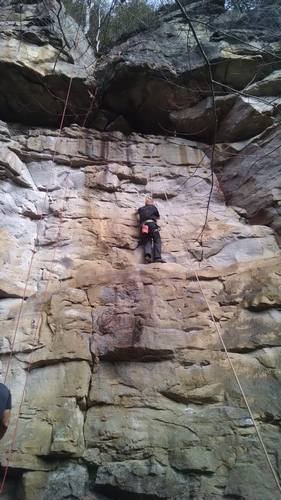 But let's not forget our mission. On Sunday the weather turned great and off to South Clear we hiked.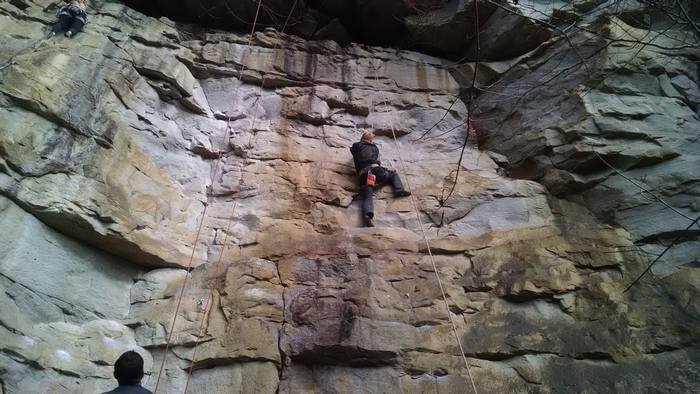 Red, still on the rock.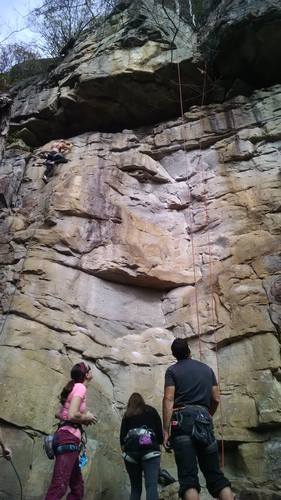 I stayed on this overhang for a good 30 minutes, it seemed before working my way through the crack.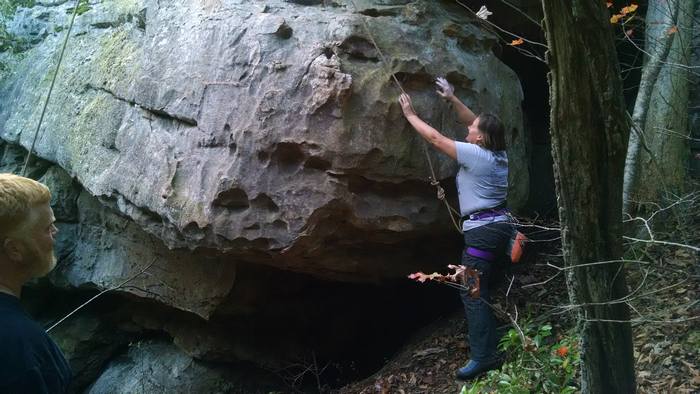 Jenny Howe gets the tenacity award for her perseverance on this boulder/top rope problem. As you can see the first step is a doozy and she whipped once scraping her knuckles to the bone on that sandpaper. But, being the good Highlander stock she returns to the rock for a second attempt.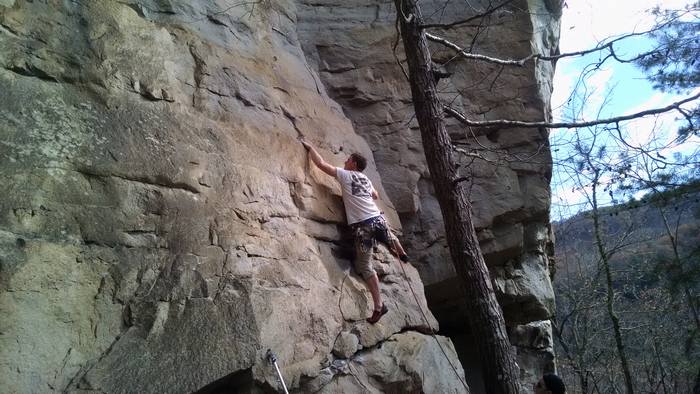 Asher leads this one adeptly.
It was a perfect outing on a perfect weekend at the Obed. So great to get some climb time. The shortened days have reduced our local crag time and this was the fix I needed.
I am finishing up the book, Father of Ice Mountains and it will be ready soon. Laurel has been diligently adding proofreading touches and all seems set for a release date at first of December.