The Otters of Little Bottoms 3/1/14
The main Highlander group went to cs #51 with Hi Speed who is finishing some of the last of his mileage. Dan and Holly came down and we did a dayhike out to cs #17 (which was absolutely empty, by the way). I found it odd that on such a beautiful day, no one was staying there. Anyway, we climbed up and over.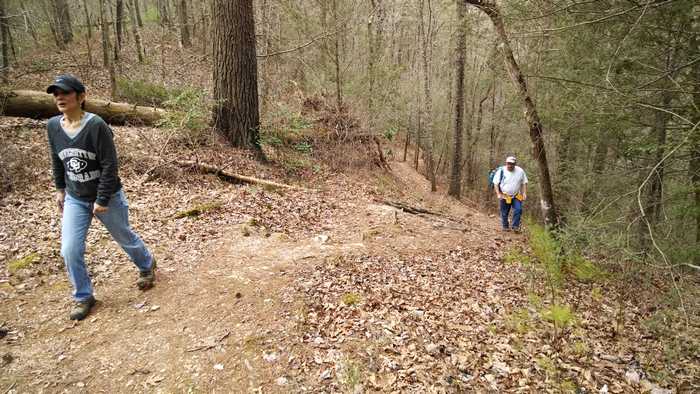 As I tracked along the river, an otter was tracking me from that bank across Abram's Creek. I stalked him quite a ways before finally capturing this footage.
Isn't that fine? Sally D and I seem to always run into these little dudes on Abram's Creek. It was a delightful day with great company.
If you have a few minutes on Wednesday at 4 pm, Check out WBIR's Live at Five at Four. They will be airing a segment on our Pakistan Adventure outlined in the book below. Click the ad to purchase your own personal copy. If you want an ebook version I am giving a discount to all Southernhighlanders and followers of this site. Just email me for a discounted ebook coupon.