Porter's Flats 9/13/15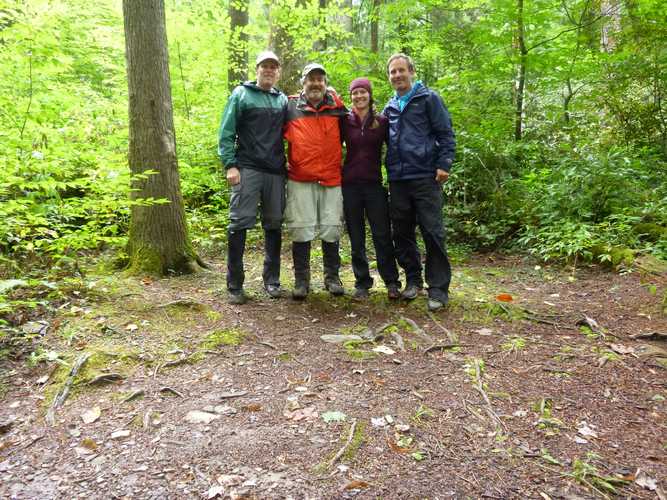 Bill from Marietta, AJ, Mtn. Laurel and yours truly find a few spots of sunshine in an otherwise wet night in the Smokies backcountry.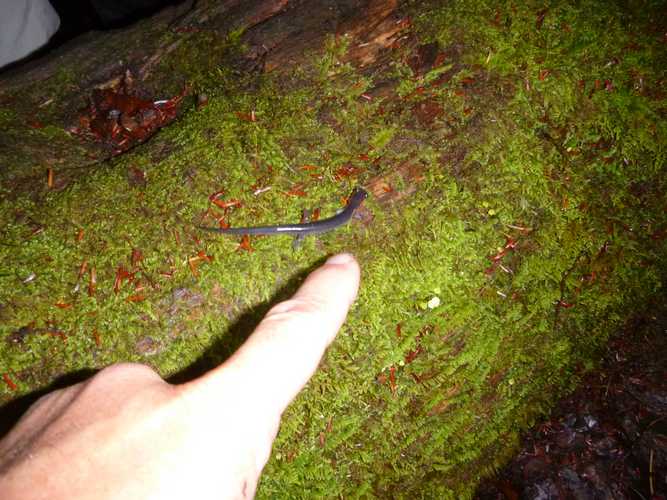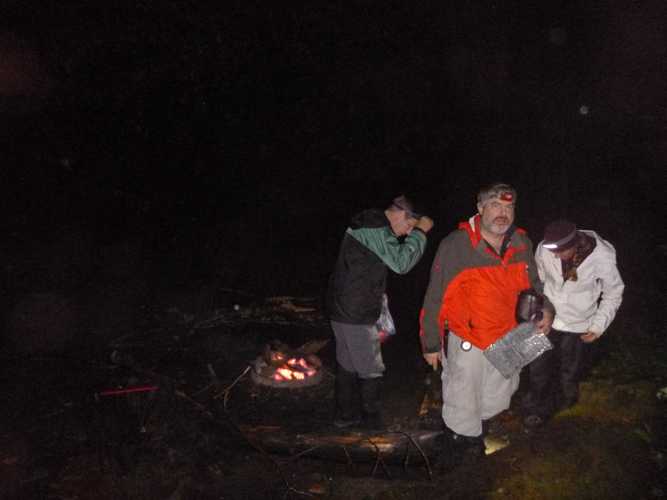 In true outdoor fashion, we maintained a steady fire in a somewhat steady rain. AJ was able to earn his merit badge by stoking this one.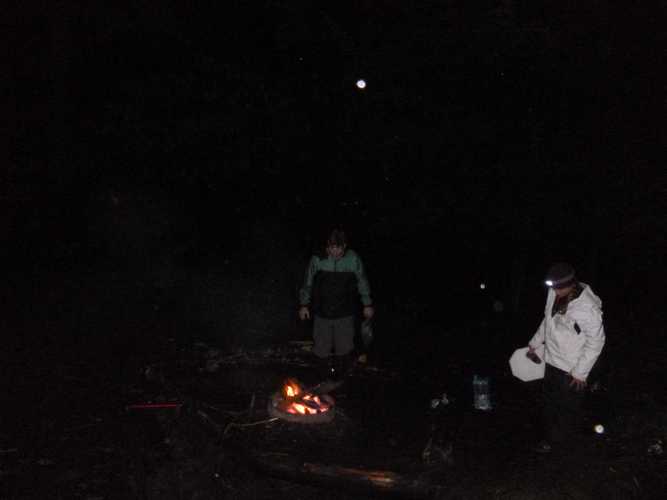 Laurel did some fanning of the flames and we were serenaded by 80s hits from Poison and Quarterflash. This is Unskinny Bop. Bill's acumen with regard to musical obsecura is impressive.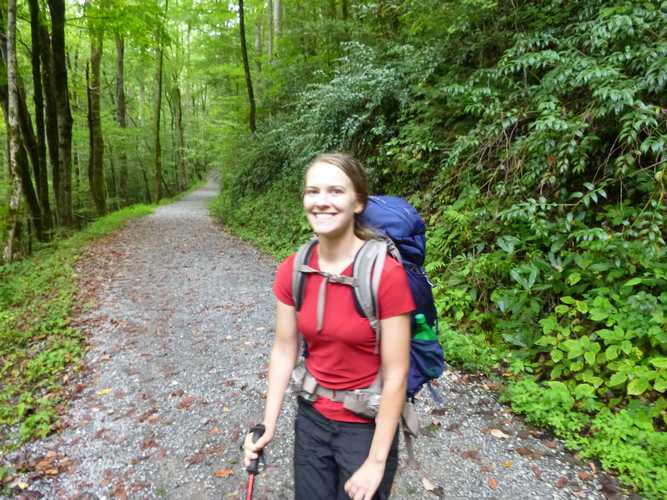 skinny Bopper.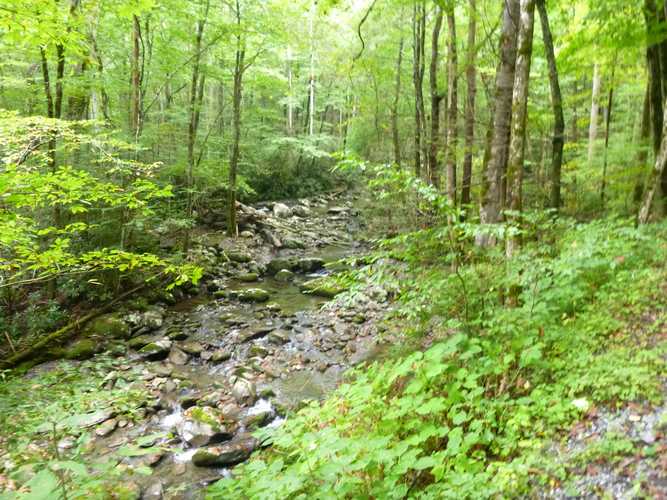 The hike up was dry and the hike out similarly non wet. On Sunday morning, it was 50 degrees and warmed to 60 after lunch.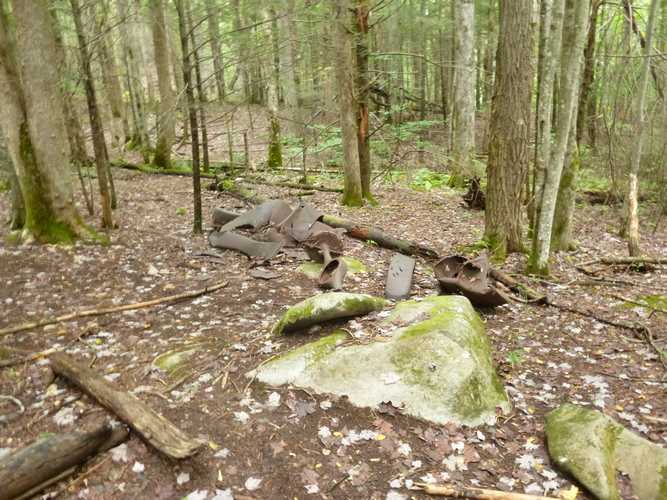 This is the old car below the SM Hiking club cabin.
AJ came up to celebrate our friend, Jenny Bennett. The SMHC was holding a memorial hike and he joined them Sunday for a lunch and group walk. Jenny was supporter of SFW and longtime offtrail advocate. We were able to intercept them at the trailhead on our way out. I believe she would have been proud of the turnout. AJ and Bill from Marietta would hike back to the campsite for another, hopefully dry night in the backcountry.