Return to the Blackberry Farm Trail System within the GSMNP
On Tuesday, August 12, David (Jeb Stuart)Lee and I escorted Channel 6 Reporter Alexis Zotos and cameraman Sean to the junction of Ace Gap and Beard Cane trails where we began our updated exploration of the private trail system now documented in the SFW lawsuit and covered by National media here. http://www.nationalparkstraveler.com/2014/05/court-documents-allege-private-trails-cut-great-smoky-mountains-national-park25099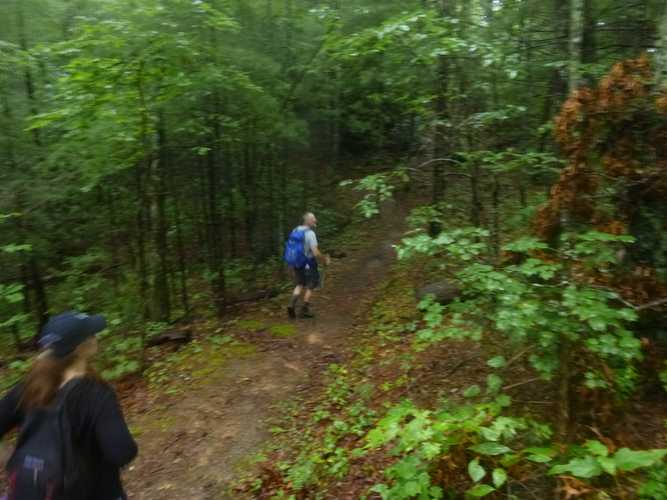 It was a rainy start early on a Tuesday morning but spirits were high.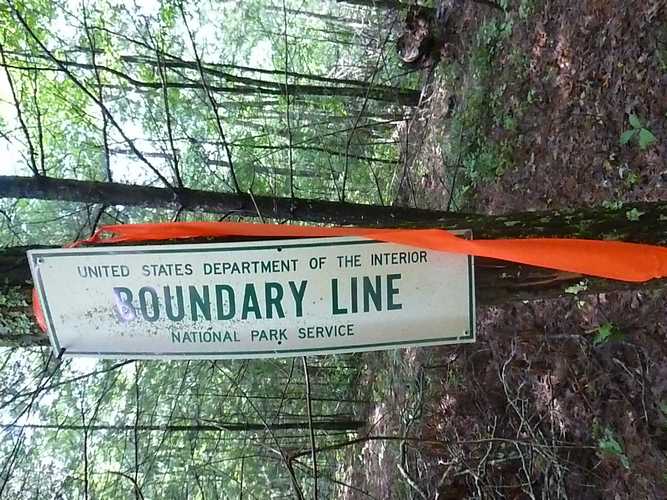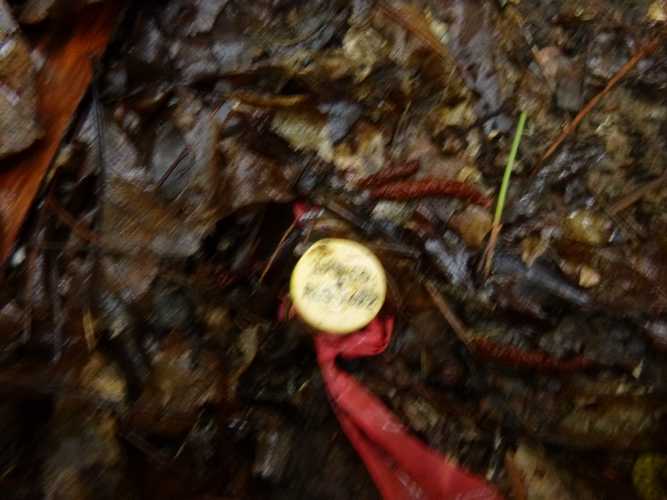 Survey pins were found at the site of old cs 7. For what purpose I am unaware.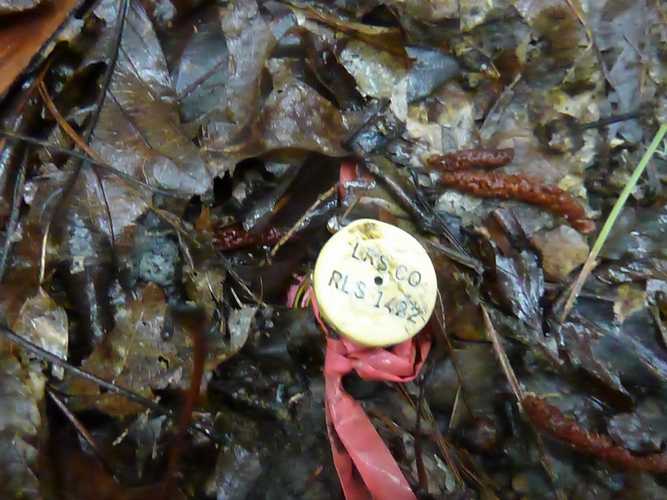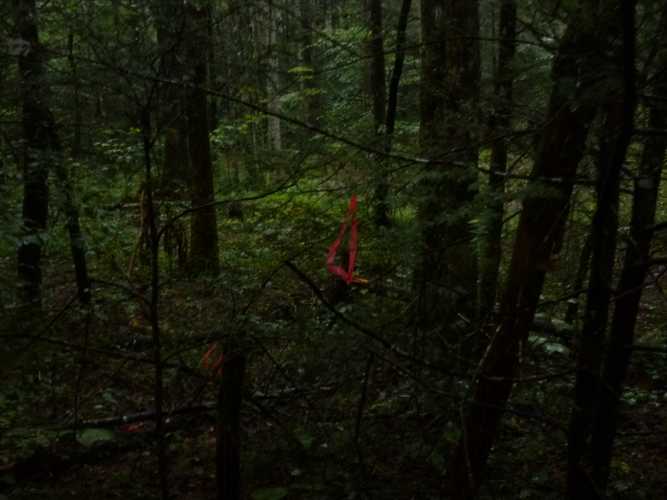 Along with this tape that was all over the area of the former campsite.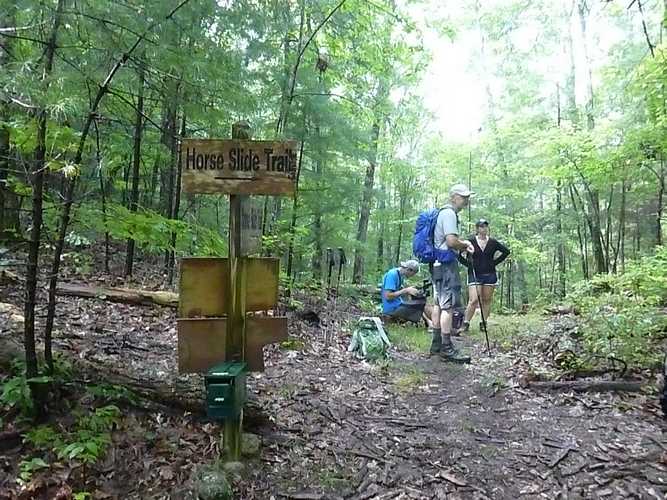 As we reached the junction, Rob Cameron arrived with his speedhiking pants as Alexis and Sean dry out the camera gear.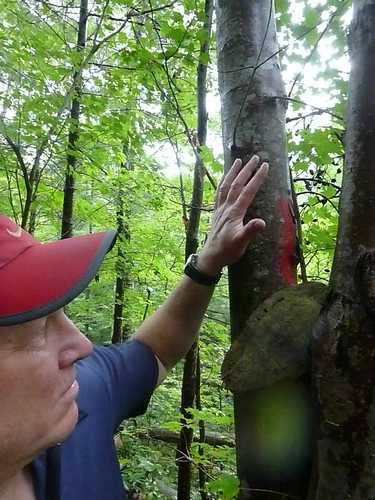 We walked to the junction where I first found the trail sign clearly within park bounds.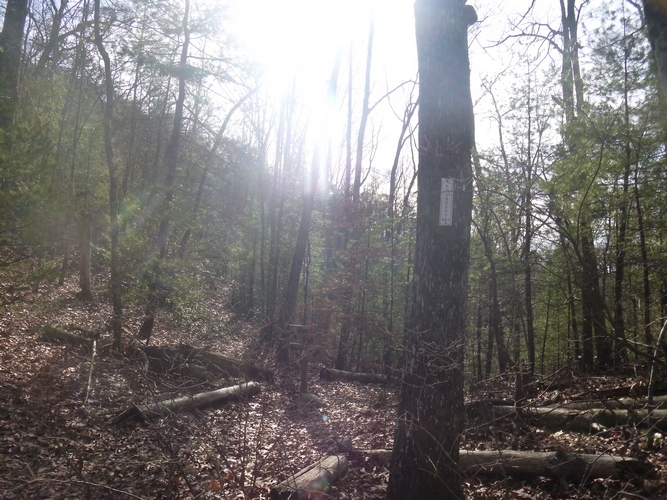 This is a picture of where the Blackberry Farms trail sign was positioned when I first found it years ago. Clearly it is within the NPS lands
This is where it was moved to presently.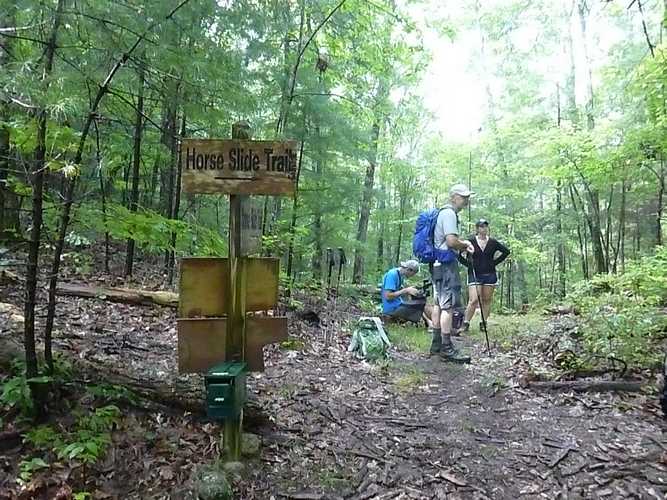 The boundary tree is to the right and the hole, where the sign was previously is beyond the camera guy. I am looking into the NPS land from the boundary in Blackberry property.
My major concern is the removal of trail blazes from the trees. There were at least 30 of these that I could identify. By scraping the trees, they have now opened them to potential disease and infection. This is the 775 dollar per night resort's idea of environmental stewardship, I suppose.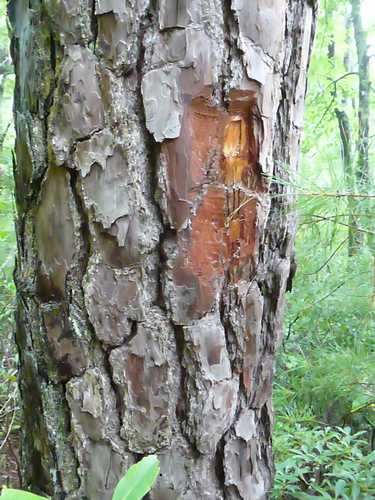 Here is one they missed.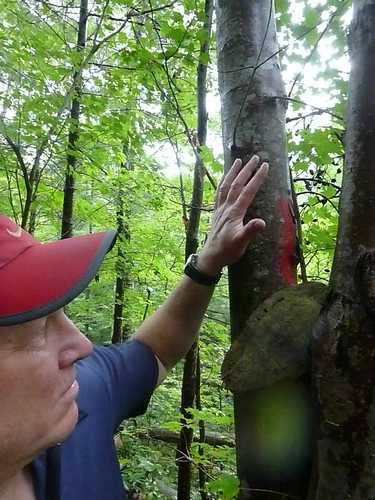 This is what that red blaze identifies, clearly within NPS bounds.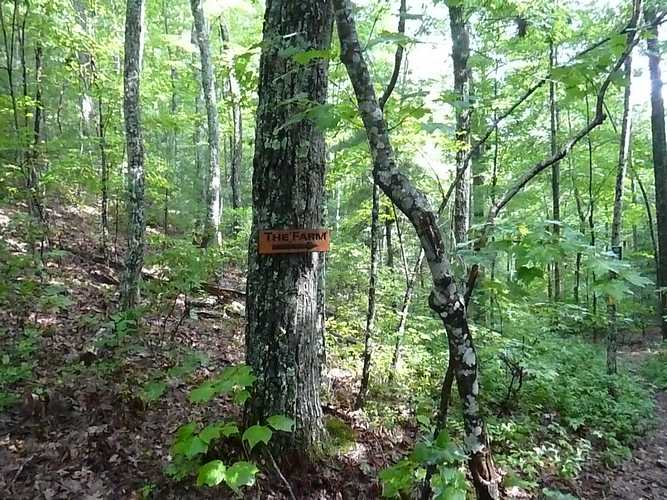 They still arrogantly post signs for their guests to follow should they get lost, the sign is, however, apparently on "their" property.
They don't want folks seeing what they have done so they post signs that could well be on NPS property.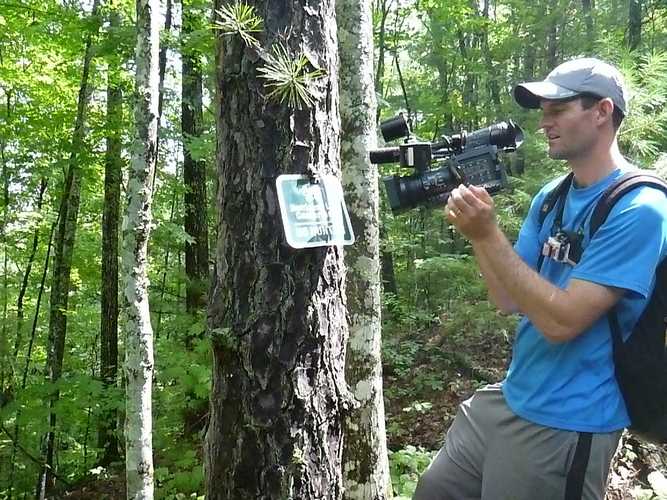 Sean photographs their signs with the blackberry farm logo. This is presumably on their border or in their property.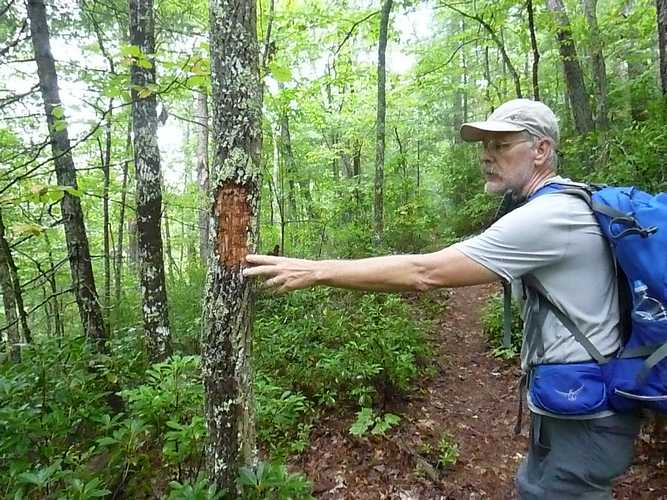 Just one of the dozens of scraped blazes that David Lee is identifying.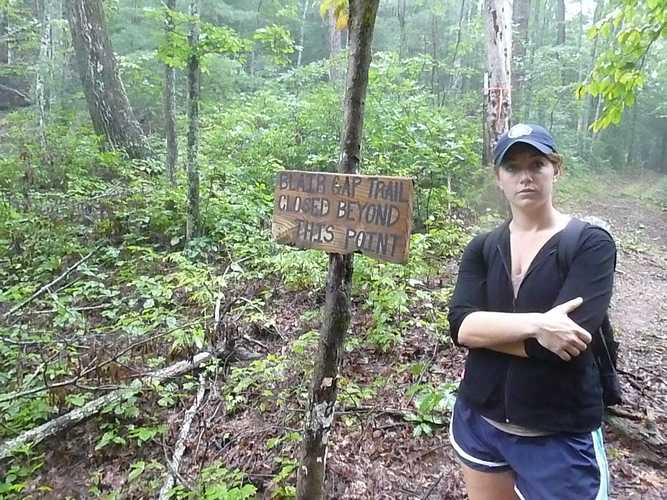 Rob Cameron and David proceeded along the boundary trail and saw markings indicating a reroute of the Blackberry Farm trail.