Six Degrees of Separation on Spence Field
7/20/15
Frank had been taunting me to join him on Spence Field and my reluctance was due to a couple of factors. Foremost is the fee issue. The backcountry reservation system was down for over one day. (When I called the bc office, the guy told me they had no way to manually override the computer system. And that made me so proud of the NPS and more willing to pay four bucks to fund this expensive and obviously flawless system that is such an improvement over the old non computer self registration.) But secondly was the whole shelter thing. I generally despise them and keep promising I will never stay in another one but have broken that pledge on more than one occasion. In fact, the last time I stayed here was with Frank.
Nevertheless, I headed towards the Cove. My plan was to swing by the campground in Cades Cove and say hello to AJ and his daughter who were tent camping. But when I got to their site, no one was home. I then drove round to the Finley Cane trailhead and began my ascent in 92 degree heat at 3 pm. Reason for the late start was I had my motorcycle packed and a big band of seemingly prominent storms rolled across the screen. That necessitated unpacking and borrowing Laurel's car because my vehicle was overheating and spewing antifreeze. Count that my very last automobile presently inoperable. Anyway, I began the climb to the AT.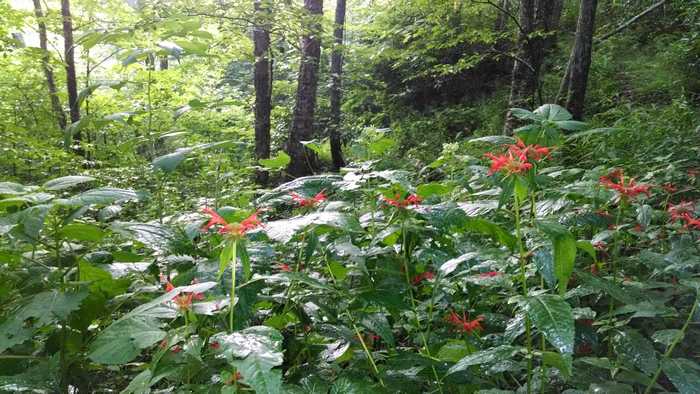 Crimson Bee Balm dotted the upper stretches of Bote Mtn. I saw nary a soul but one couple heading up to "Rocky Mountain".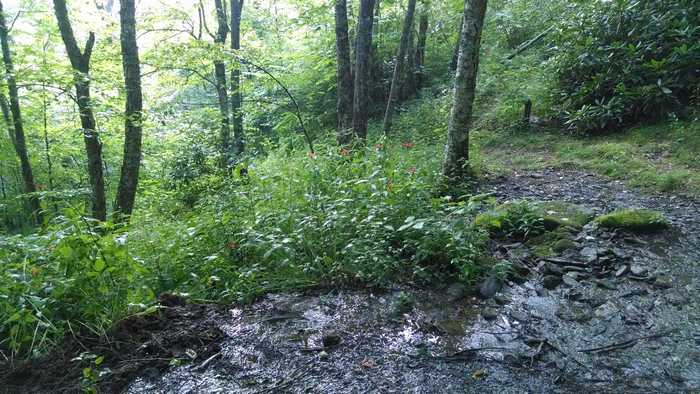 When I crested the hill and dropped into the shelter area, I was greeted by Frank and three guys. One of the guys had his back turned to me but when he spun around, I immediately recognized him as a friend from long ago. Even stranger was that he had been relating a story about group he had spent the night with atop Leconte in 2010. When we locked eyes, it was obvious that it was none other than the infamous Chuck Grimes. Here is a link to that particular trip. It was a good time from the old days. Chuck still looks the same but the rest of us have shown some wear.
http://www.southernhighlanders.com/Leconte%202010.htm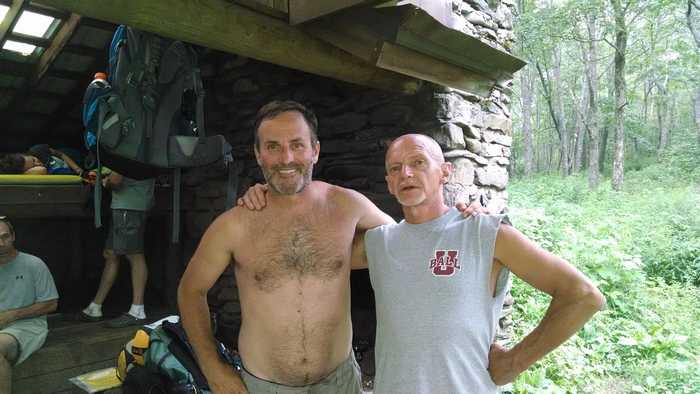 What is so strange is that Chuck is from Pennsylvania and comes to the park once a year. He remembered every detail of our hike to Leconte including an incident wherein he fell into a ditch that I will not go into. He remembered me saying, "I've travelled the world and seen a lot of things, but that was one of the funniest I've ever seen." Chuck related details of the Leconte Trip that I would have never recalled including which members of our group were in attendance. He could remember no one's name but a fellow called "George". Which could possibly be related to the aforementioned ditch fall incident.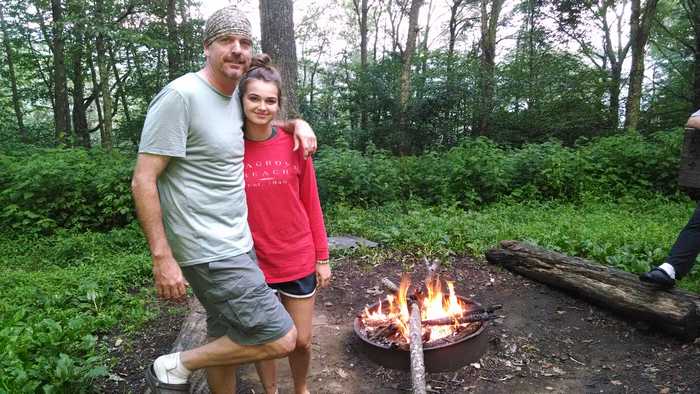 That is Frank and his daughter, Amber. She was a trooper for marching up into a group of sweaty men. We never convinced her to sing for us but I am told she has quite the voice.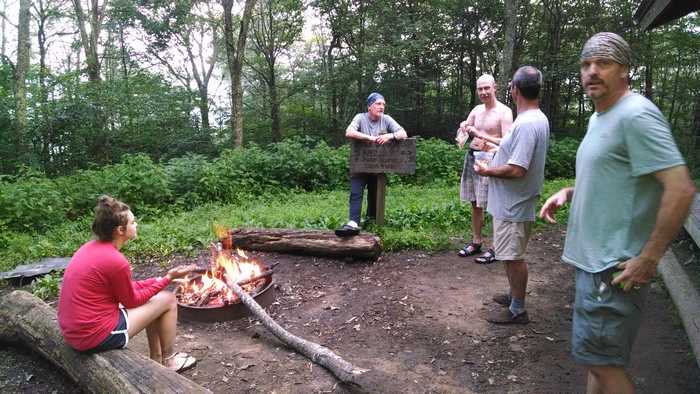 Every time Frank goads me into something, I always end up enjoying it thoroughly. It had been a while since I had backpacked in the Smokies and despite the onerous fee, still love the park.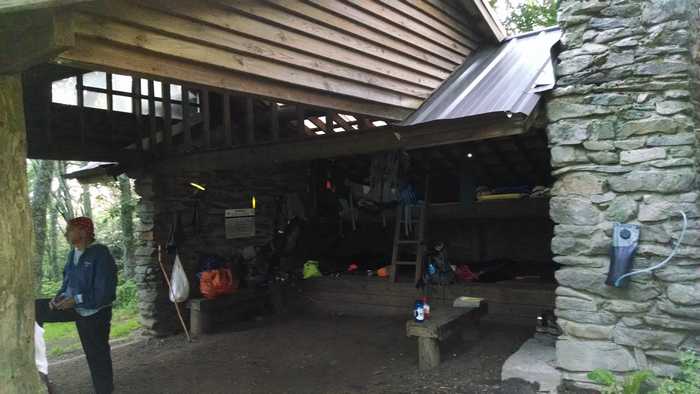 Meeting Frank and Chuck made me realize that I have made my longest lasting friendships in the mountains. Granted, I have goaded a lot of folks into the backcountry who never would have otherwise experienced it, but I am speaking of folks who were drawn to it organically. It is like Dan told me once as I was packing for an expedition. I was lamenting the mountain of gear I was ferrying across the globe to a mountain. I said, "Strange hobby we have picked for ourselves, huh?" And Dan replied, "I don't think we picked the mountains, but the mountains picked us.'
I have long considered that statement and realize it to be entirely true. Most of those friends have a lifelong love of the mountains that is manifest in varying ways. They can be found all across the country and globe indulging the love of outdoors solely for the purpose of communing with God in their own respective fashion. I met Frank about a month after meeting Chuck at the same spot, atop Leconte. That story is sufficiently funny and is recounted here. http://home.comcast.net/~johnquillen/leconter.html
The strange portion of that story, if you read it, is the connections made on that trip including meeting my namesake, John Quillen. Six degrees separate us from each other they say. The world gets smaller as we age for certain. The important connections stand the test of time. And I am proud to experience friendships with mountain folk from all over. Next Spring I am planning an expedition to Tibet with my Tirolian friend, Andrea Rigotti. Although he presently resides in Australia, his passion for the hills springs from his childhood in the European mountains and crags. Andrea and I met on Muztagh Ata the year following my encounter with Grimes and Frank.
I promise that work on my book continues and will be finished sometime before I die. The Ascent of Muztagh Ata is entitled Father of Ice Mountains.
I wish everyone a cool and peaceful summer. I would like to end this week with a quote from the greatest outdoorsman of all time, John Muir. I was reminded of it recently when I saw a tree that had been felled by some redneck near a backcountry site because they were too lazy to walk fifty feet to gather downed limbs.
God has cared for these trees, saved them from drought, disease, avalanches, and a thousand tempests
and floods. But he cannot save them from fools.