SPRUCE FLATS FALLS MANWAY VIA CURRY MTN
02/10/07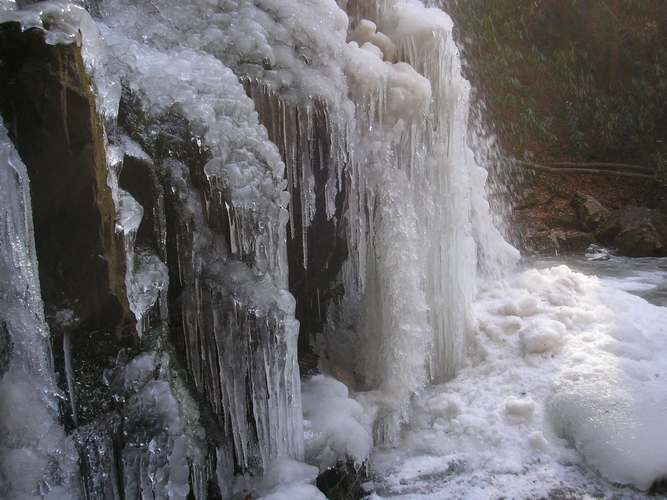 Side View of Falls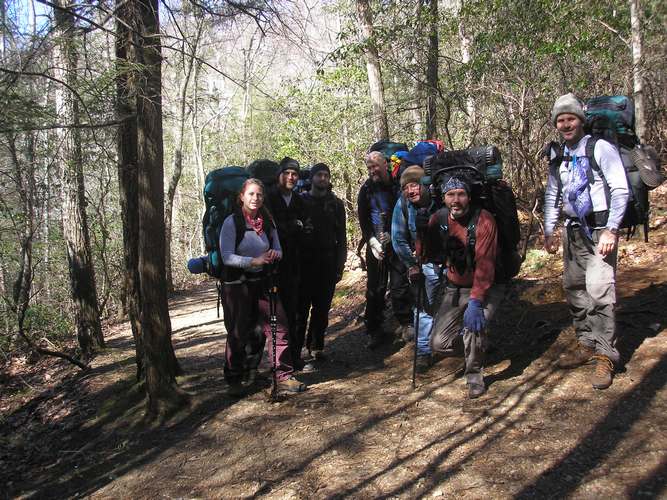 The Group begins the descent down the manway.
How cold? About 10 degrees, i reckon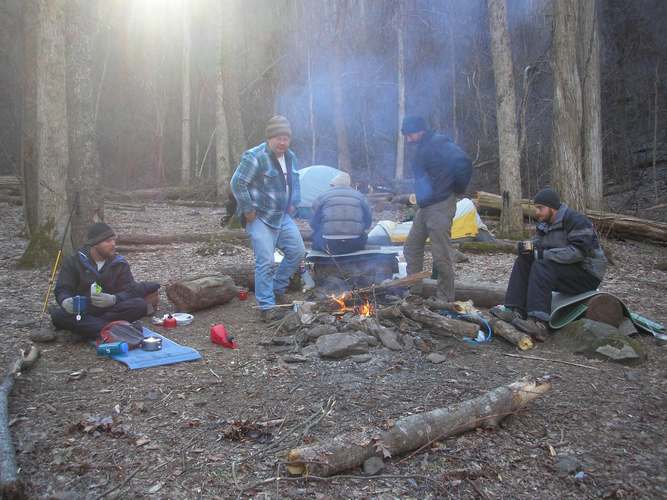 Will the sun ever come up.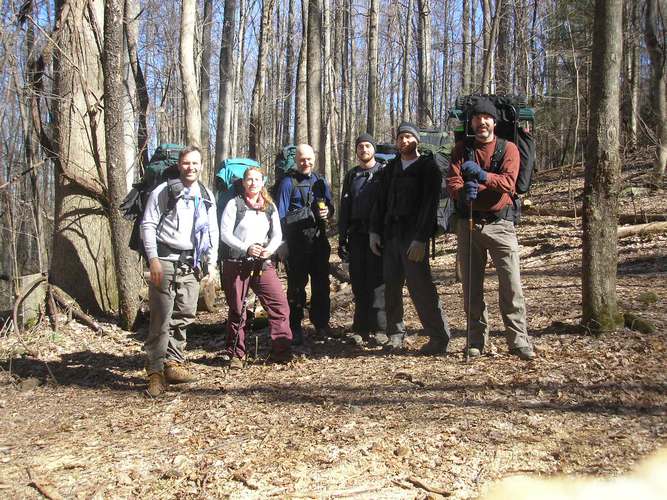 It's off to see the Manway after some coffee time.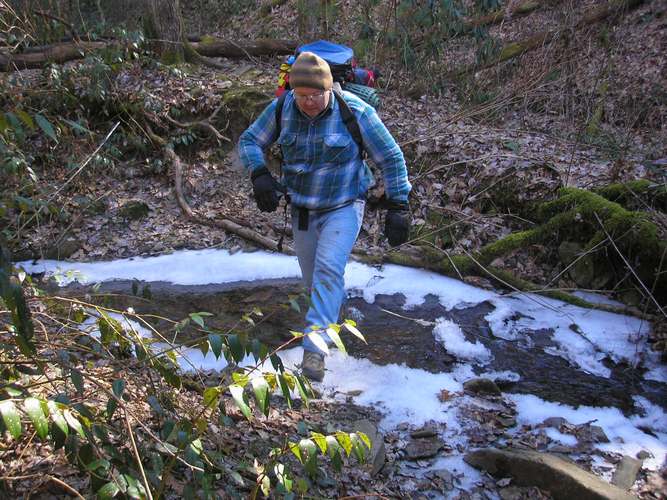 Skidmore makes a small crossing.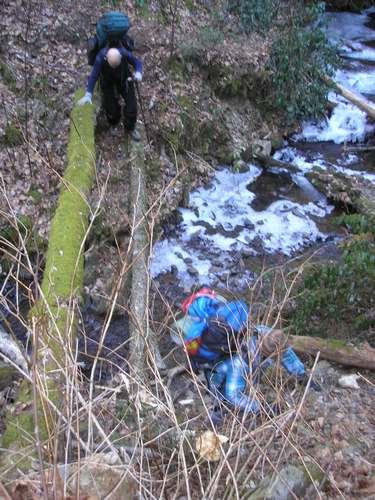 Then Wesley makes a bigger one.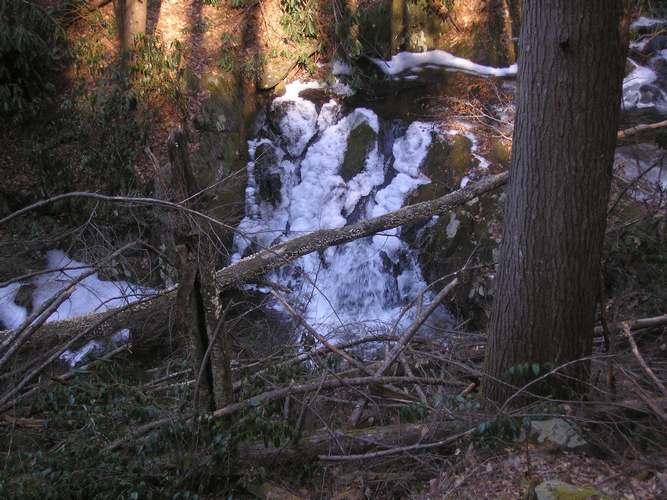 A small precursor on the manway.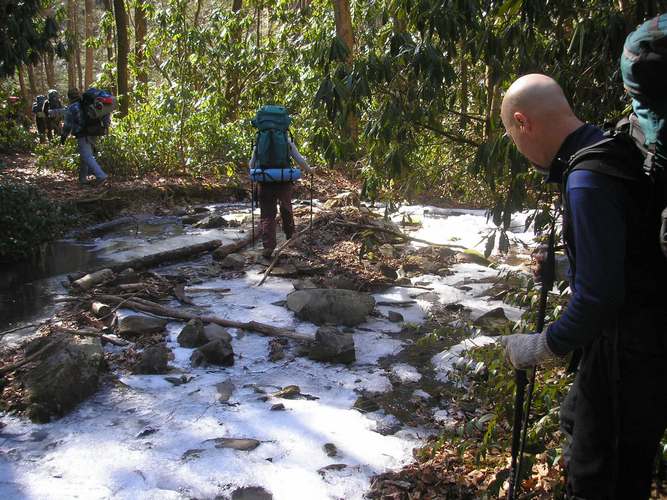 This was synchronized ice skating.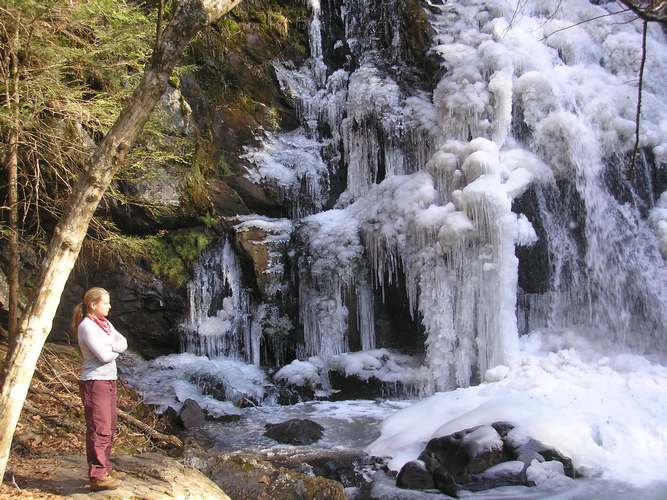 I convince her not to go skinny dipping.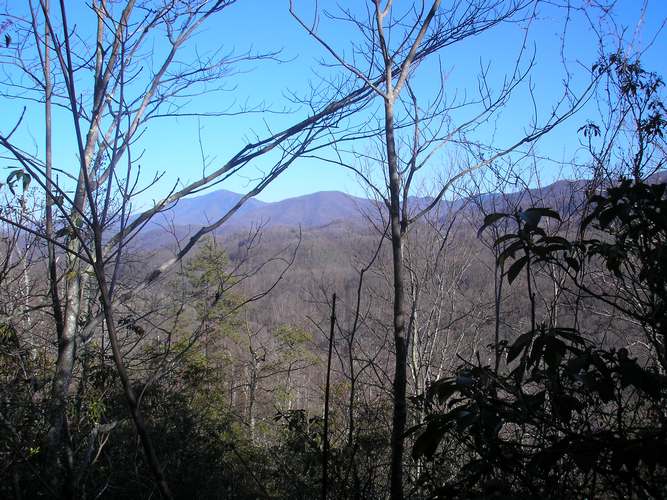 The view from Curry He Trail.

Trail Stats; Up Curry Mtn.to Meigs Mtn to campsite 19. 4 miles

Descent: Meigs Mtn to Spruce Flats Manway. 5 miles

mywebstats.org hitcounter start-->