Highlander Home
8/25/06
The Gang gathers at Pin Oak Gap for our first night at Laurel Gap Shelter. A long shuttle deposits the intrepid adventurers at the Balsam Mtn. Trail.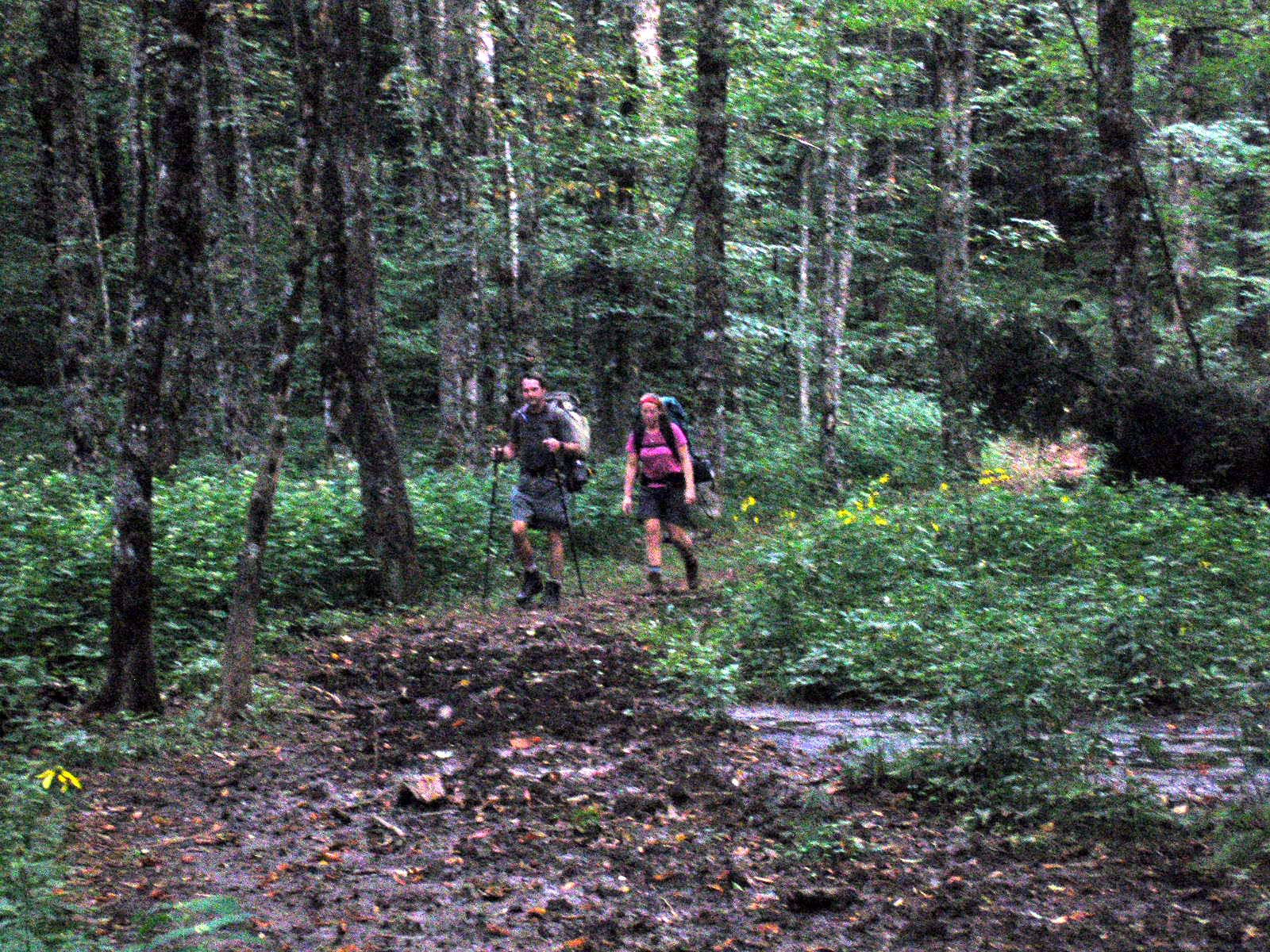 Beth and Bill arrive at the trail junction with a little extra baggage. Apparently the yellowjackets got stirred by the person ahead of them.
Smooch and Bill rally after their bee stings. Dave cooks something again. Martin fetches my water. George thinks he is at a disco.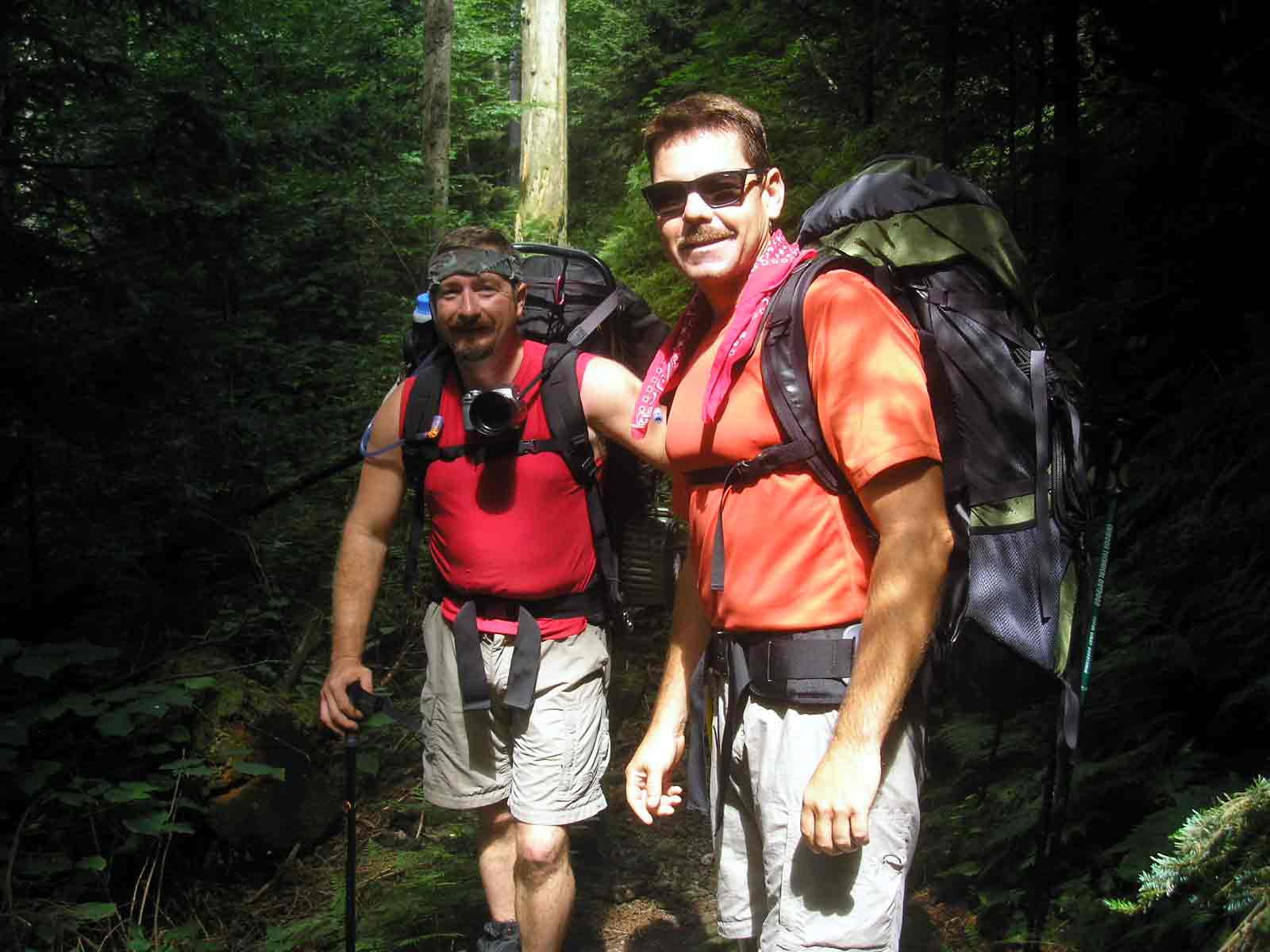 The Speed Team races to TriCorner and makes the 7 miles in 3 hours. Not bad for a bunch of tenderfeet.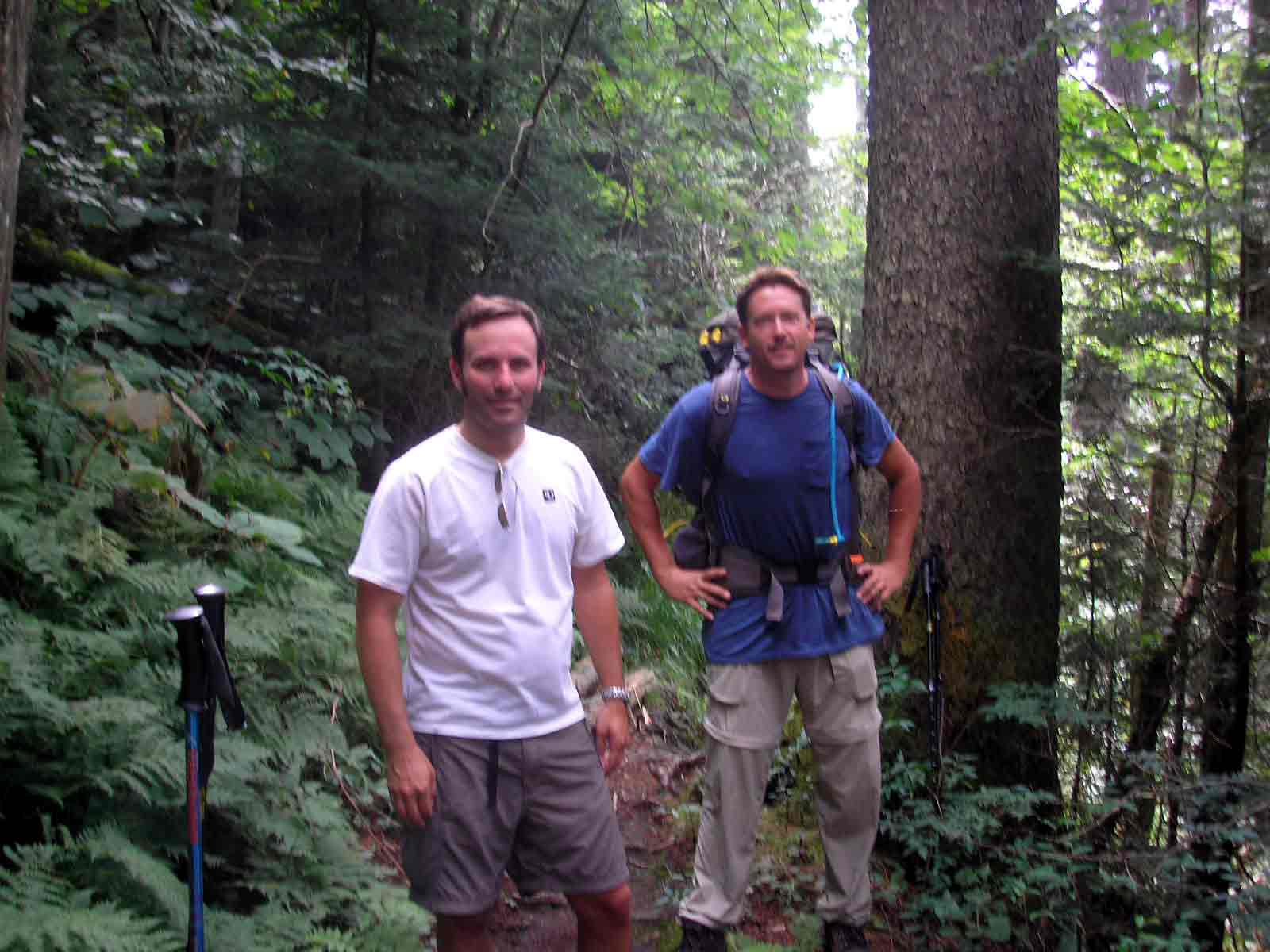 I explain to George that it is easier "sans pack".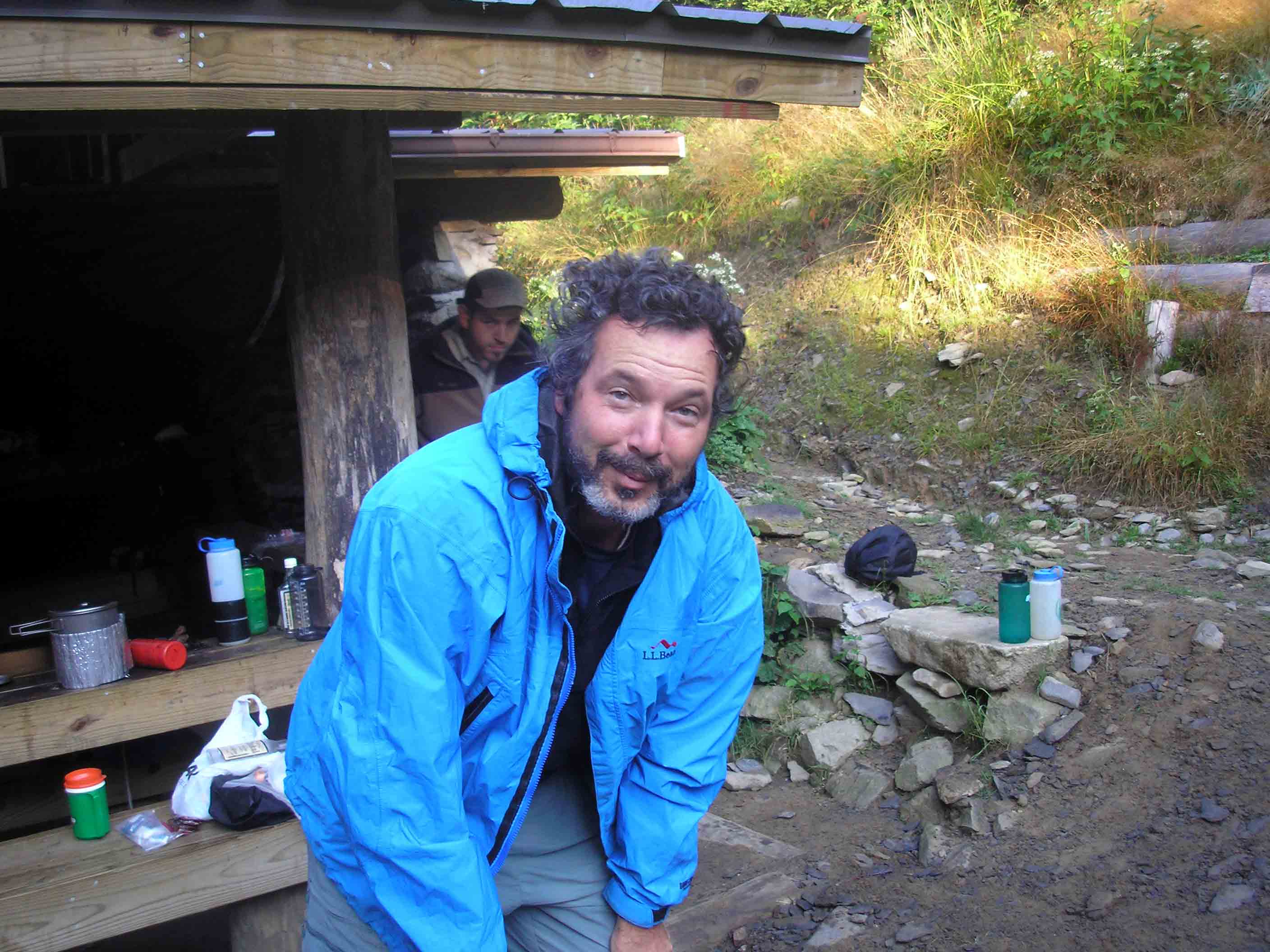 Clark shows up after a night of Natty Love Joying. He sure was not joyous about the hike up Snake Den Ridge. Glad you could make it Clark.
Highlanders assist the Ridge Runner with moving the Privy. I decided that it needed to be repositioned and enlisted the gangs assistance to orient more toward the morning sun so I could read a magazine.
Again, not quite to my specs so a little repositioning will be required.
"Whatever!"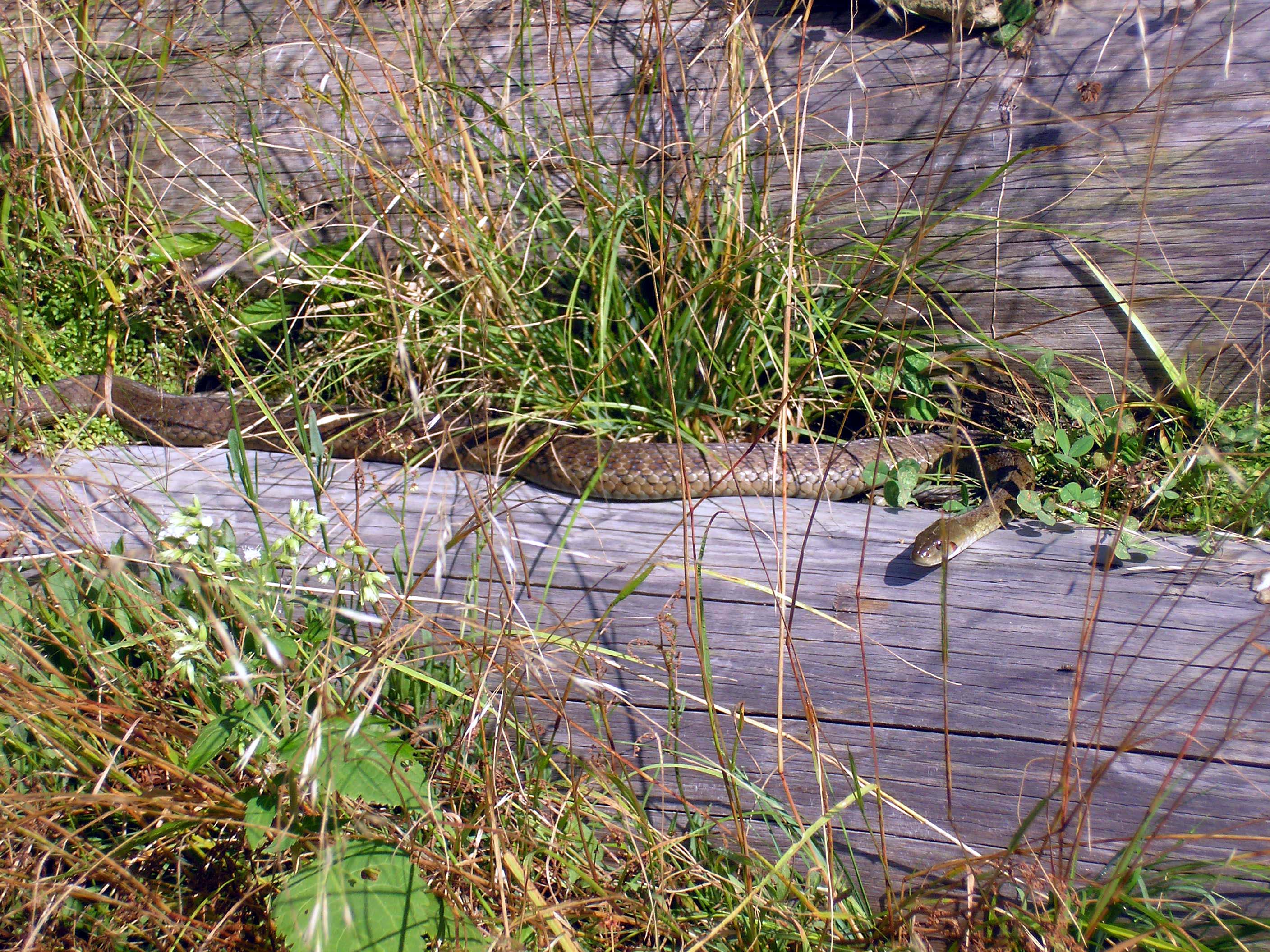 We were not alone in the shelter.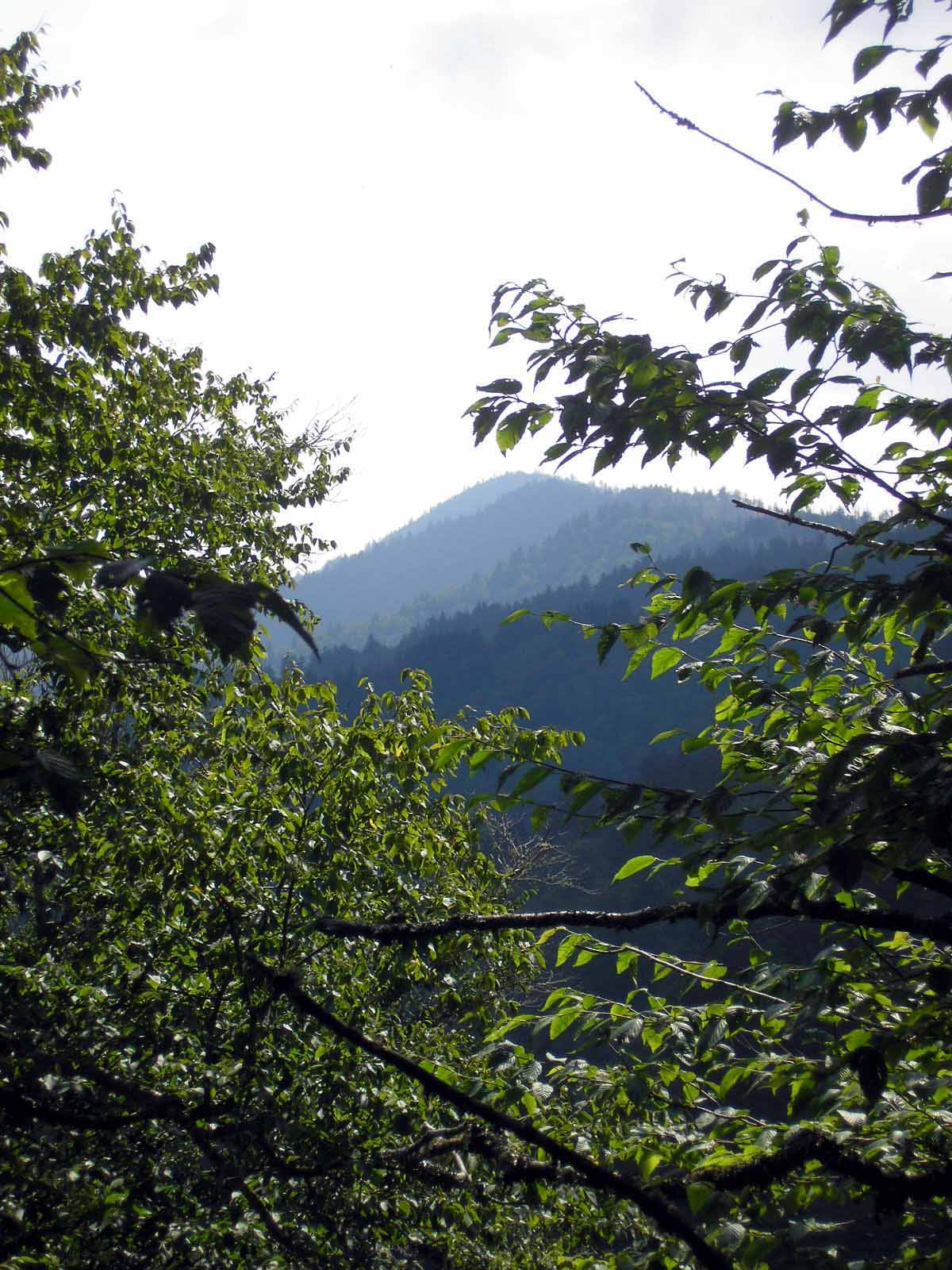 Balsam High Top from base of Guyot.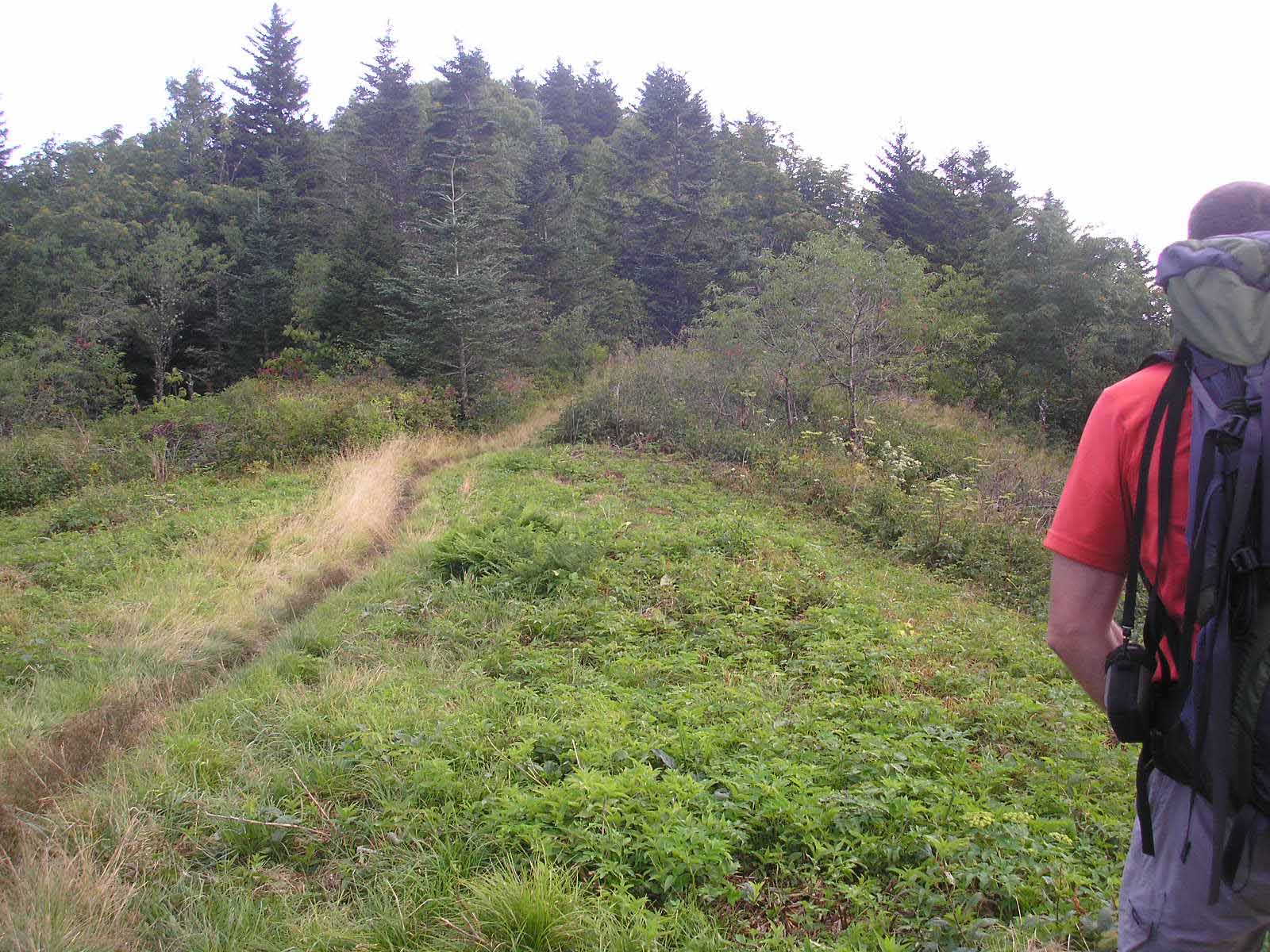 Deer Creek Helipad. Dave awaits the Copter but none arrives. George makes another cell phone call but to no avail.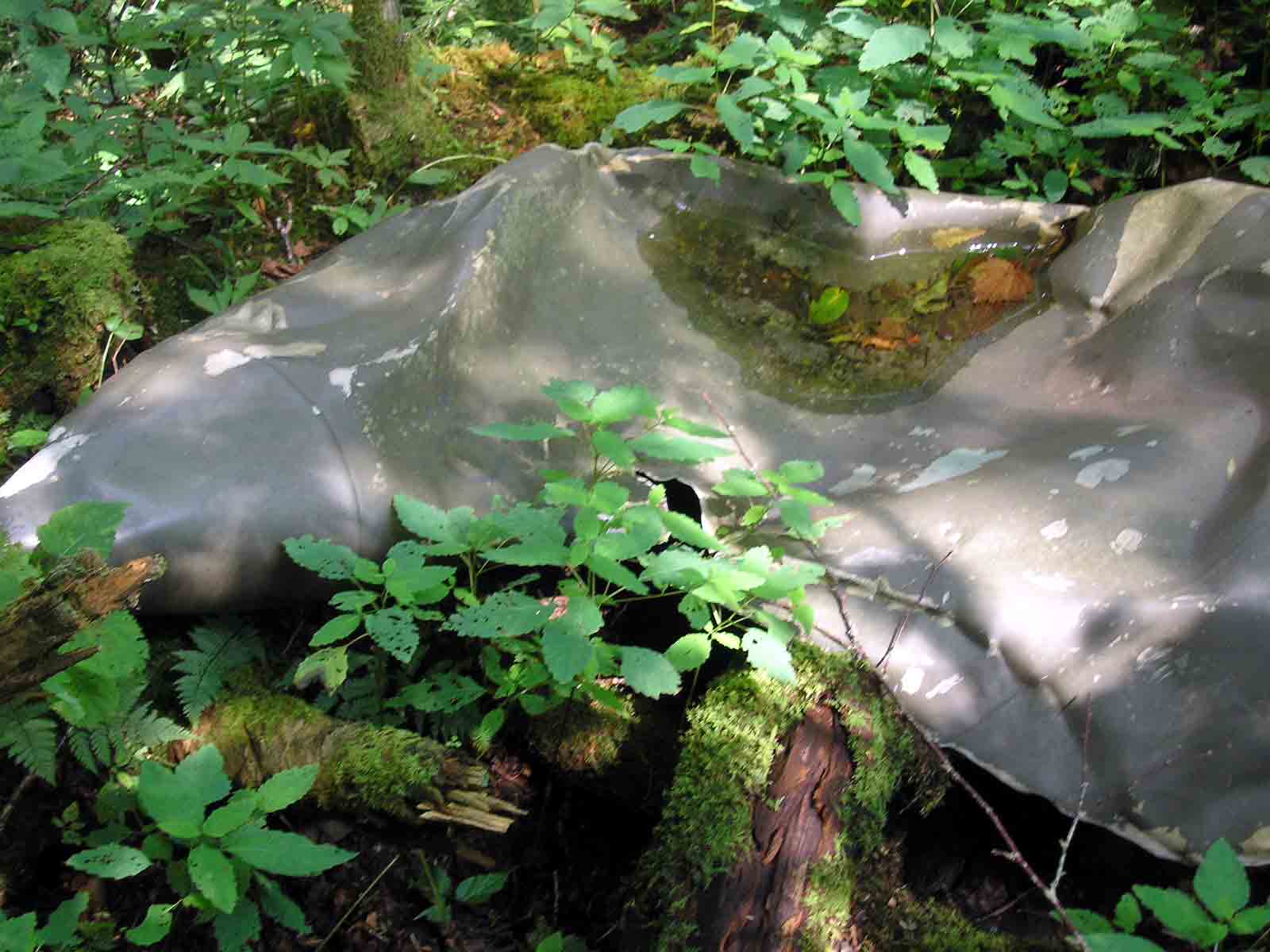 wreckage of a fighter jet off Inadu Knob.
Mr. Good Omen observes our descent down Snake Den Ridge.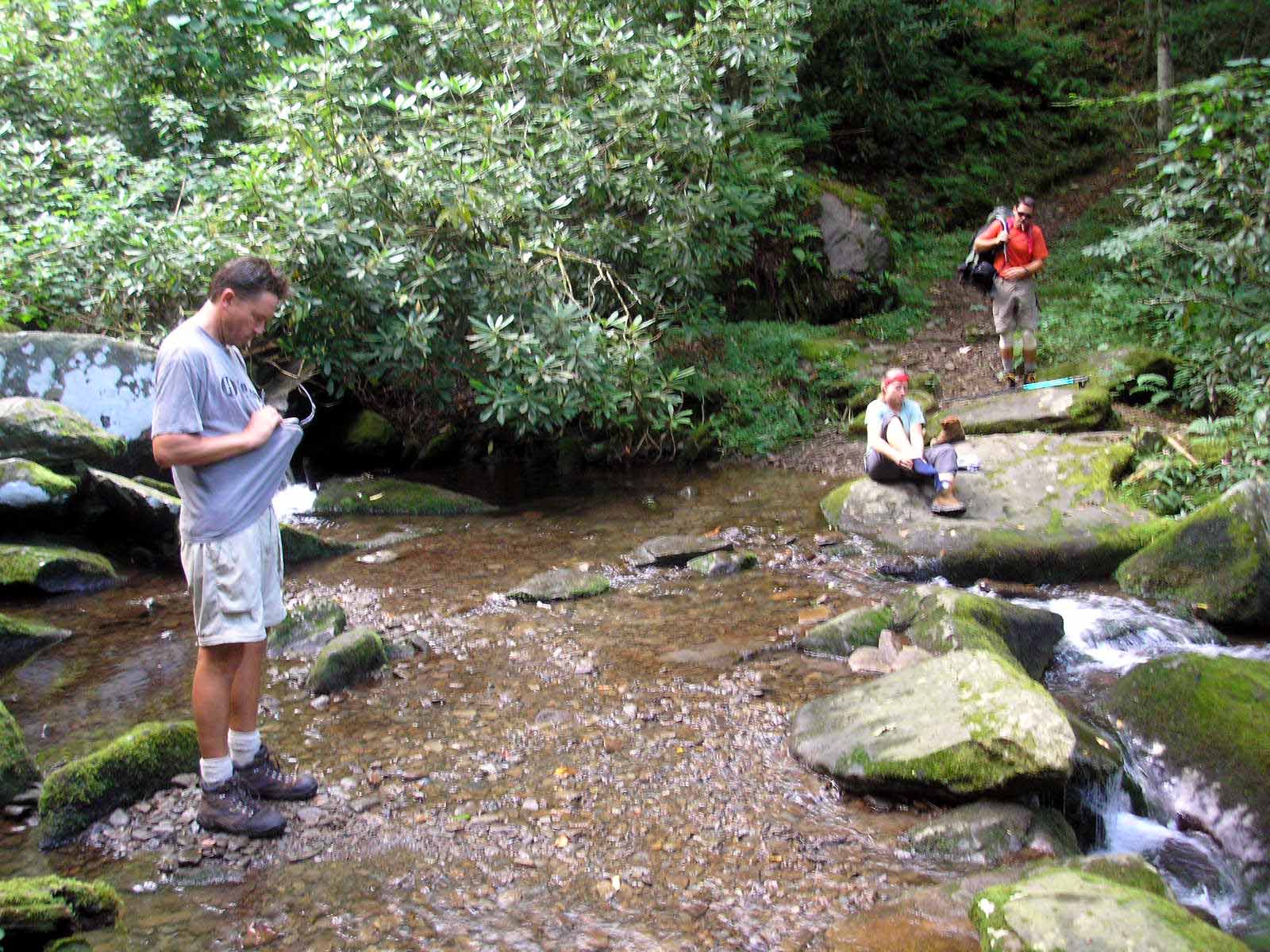 Some cooling of the heels at Inadu Creek.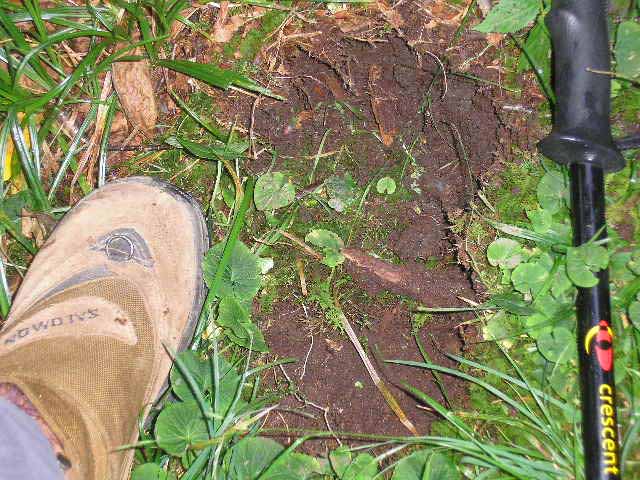 Bigfoot print. A great ending for a wonderful Highlander adventure.