The Week Before Christmas
Martin's Fork, CGNP
12/18-12/19/2010
Twas the week before Christmas and all through the Gap
Several Highlanders were stirring cause they didn't give a crap.
The silk pantyhose stockings were hung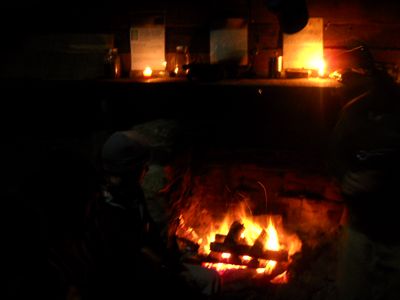 by the Chimney with care
In hopes that Ricky Bobby, soon would be there.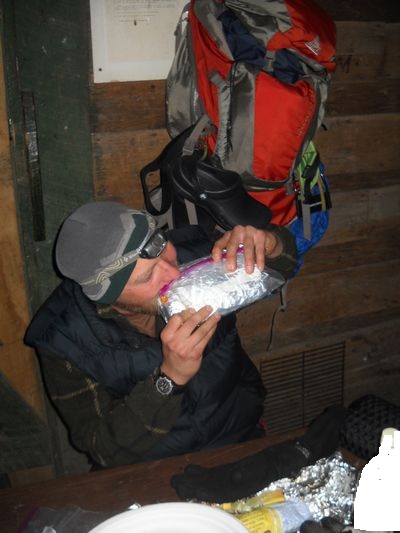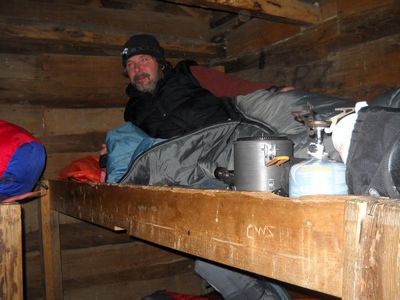 And Grady in a kerchief and Skid in a cap, had just settled in for a long winter's nap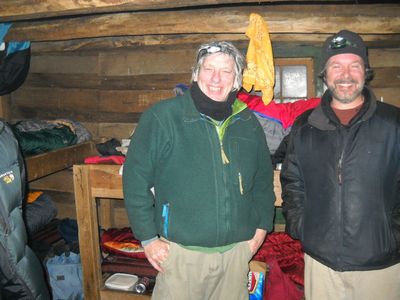 When what to his wandering eyes did appear, but GD Jack and case full of CHEER.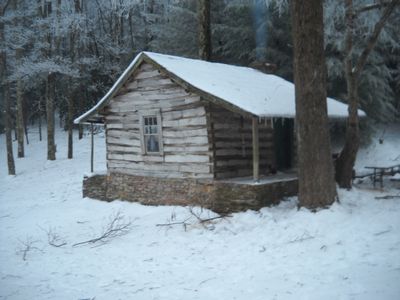 Soon out on the lawn, there arose such a chatter,
We rose from our beds to see whats the matter.
When what to our wandering eyes did appear but a crapload of dudes on the snow they would sleep.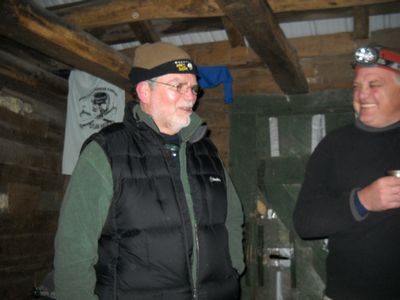 Oh Well, Mike and Britt seem flattered.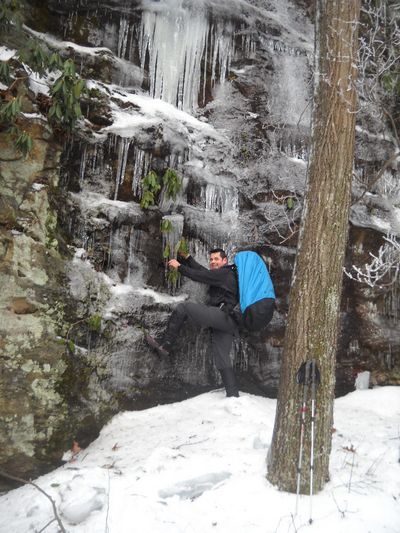 He spoke not a word but went straight to his work, and filled all those stockings and turned with a jerk,
Up the ice he climbed with the greatest of speed, it was none other than our own Sally D!
He asked for a sock to finish his deed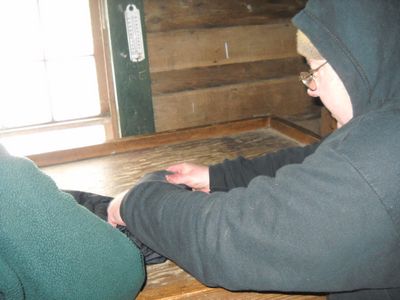 And true to form, skid fulfilled that need.
Jerky Mike says he had enough of that stuff back in Nam,so retreat to the trail he would hurriedly scram. (not before being beaned in the ear by a snowball from an unnamed Highlander)
As Mike walked down the trail from the cumberland gap, The SouthernHighlanders exclaimed, "Merry Christmas to all and to all and to all a good HIKE!
Many thanks to Grady for organizing this great outing. Many thanks to Dave for preparing barbecue ribs for us all, they were absolutely delicious. We had a record in attendance at martin's fork. Hope everyone has a great holiday. John