Woodford Hayes Campsite 3/05/15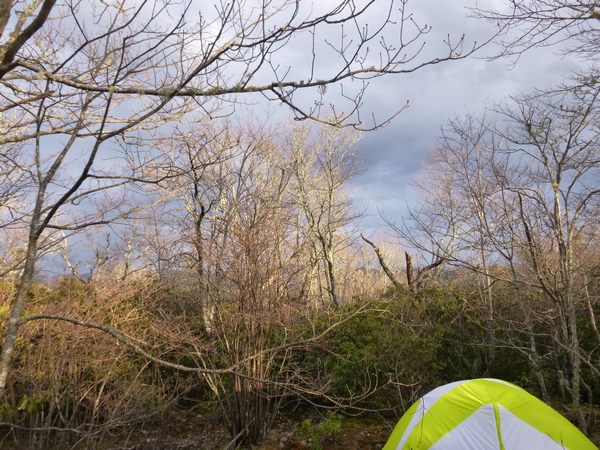 It is a place with views and rarely used. It is not within the confines of the fee realm.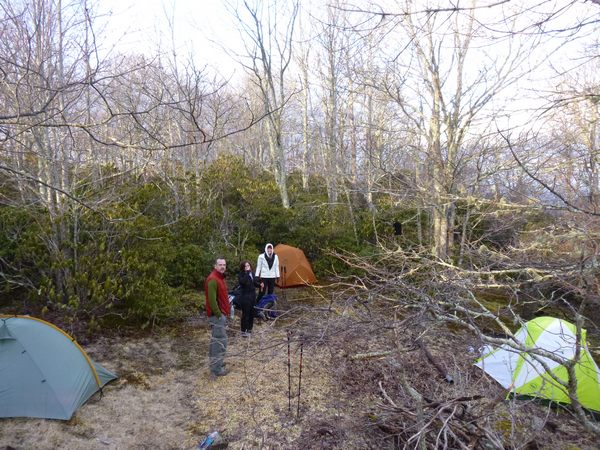 It is a place with "wood for days". And Frank drove over from BNA to grace us with a weekend stay.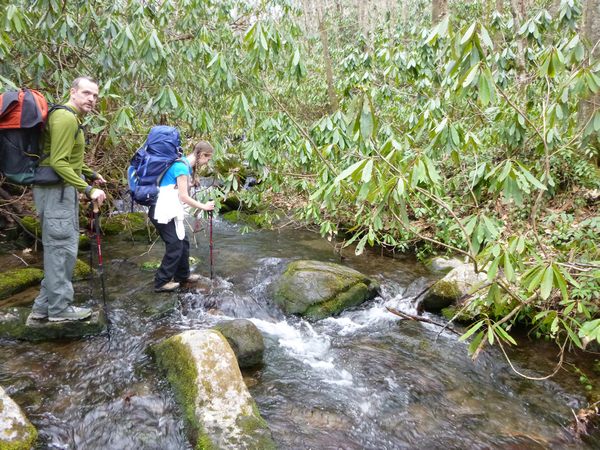 It is offtrail and that involves crossings at times.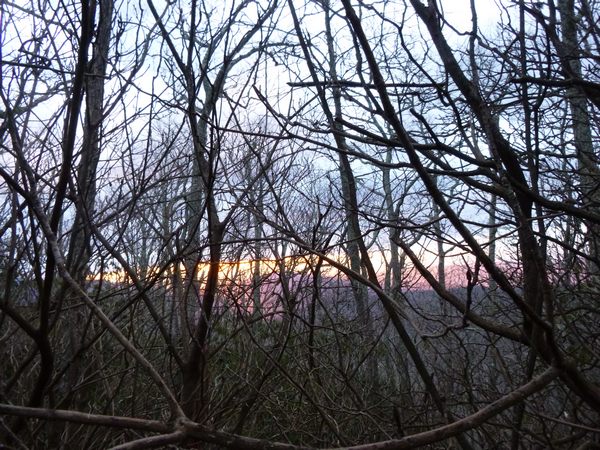 Sunsets abound with views all round.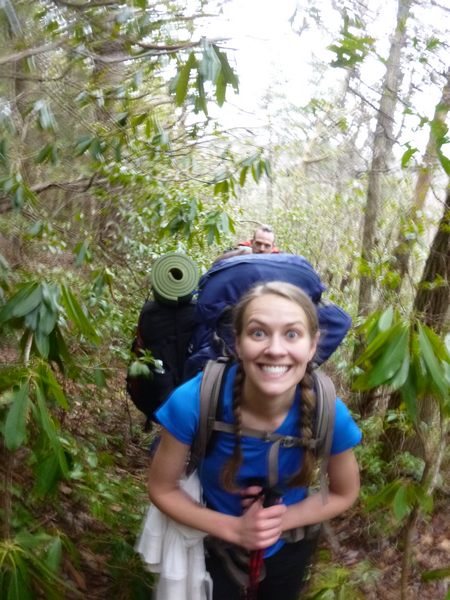 Rebecca made the five mile climb in grand time. Bushwhacking to a spot that required a small bit of rhodo surfing.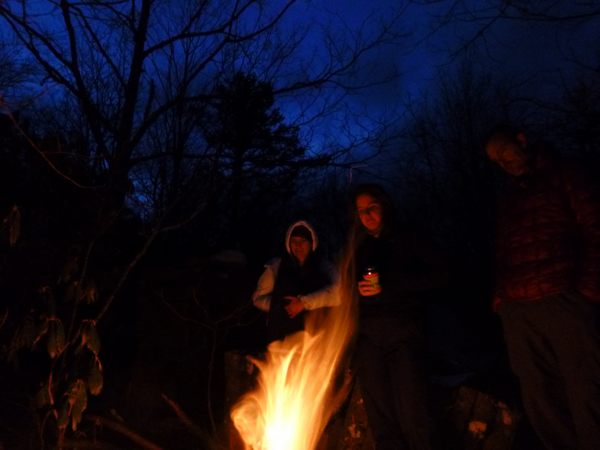 There were wicked blue skies and aching thighs after 3000 feet of climb in record time.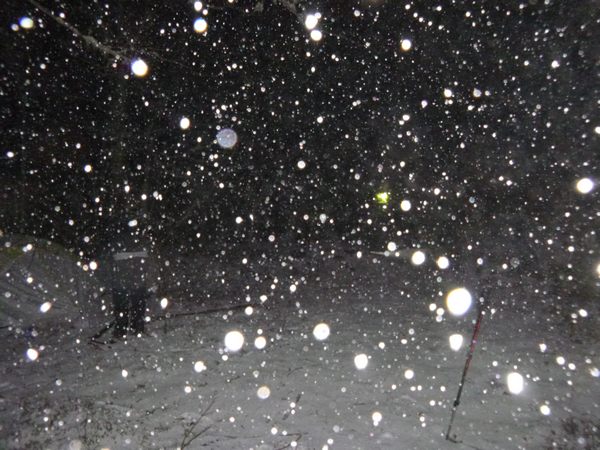 As the night wore on, the weather bore down. This may give you an idea of what happened at Woodford Hayes campsite.
When we awakened the following morn, blue skies chased those dark clouds away and another perfect day dawned in the Southern Appalachians.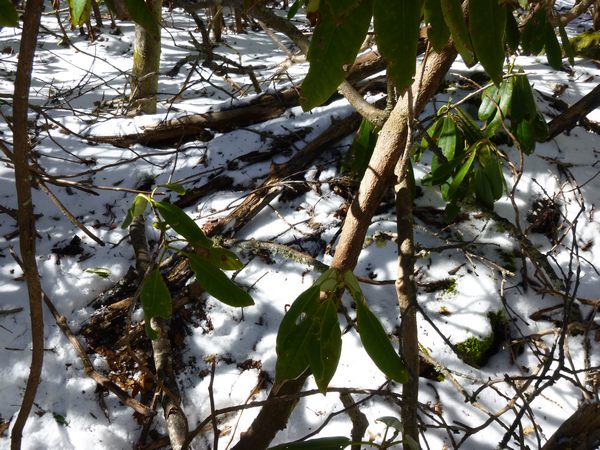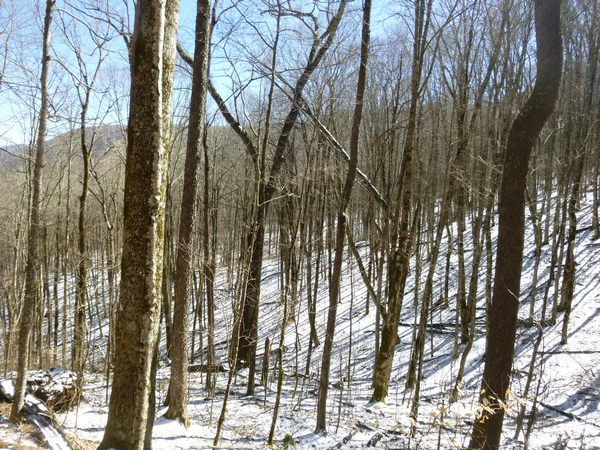 Our five mile drop got us out of the snow and into warmer temperatures. It was the perfect weekend in a spate of perfect weekends. I believe it has been four or five in a row.
If you are wondering as to the whereabouts of the Woodford Hayes campsite, then get out of the NPS fee land and you can find many, many secluded areas within the Southern Appalachian chain. But we are keeping this one to ourselves.
Much peace to all. Stay tuned for the release of my latest work, Father of Ice Mountains later in the week.