Yosemite, October 2, 2009
I flew out to Los Angeles to spend time with my actor brother Todd, also know as the Mayor. We drove about 6 hours to Glacier point, shown above and had an incredible scenic experience at Yosemite National Park. I was worried, with the Ken Burns special and all, but the crowds were manageable as we moved about early in the morning because it was so cold in our tent.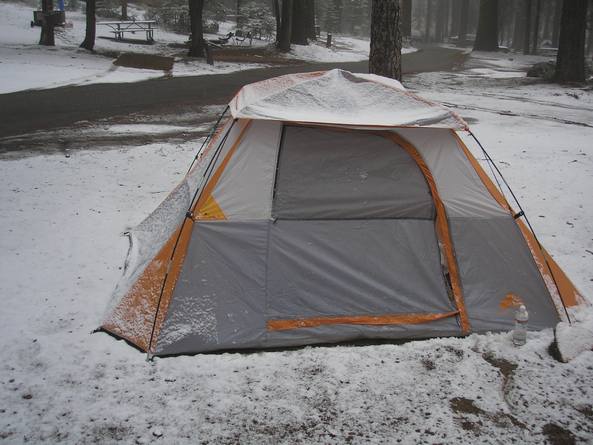 This was a little unexpected surprise. And to think that me, of all people, with the largest collection of camping gear on the planet, was shivering in a walmart sleeping bag and target tent. Apparently my brother didn't take too kindly to my requistioning his comforter and high dollar pillows. They made great cushion beneath that walmart sleeping bag after I stuffed the comforter into it. This campsite was about 6000 feet, the one before was at 7200 feet and it was even colder.
We managed to get by though. Here, the Mayor works on his firebuggery badge.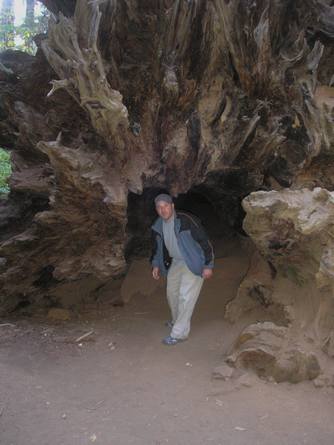 He wanted to cut this down but I protested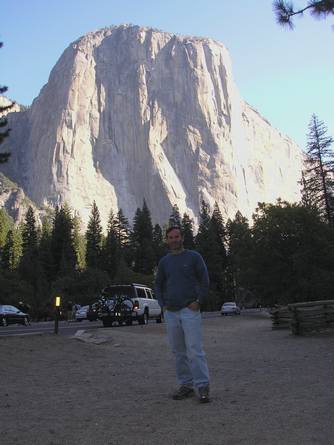 This monolith needs no introduction but I will tell you that at 3200 feet above the valley floor, El Capitan is ominous and this morning, devoid of climbers.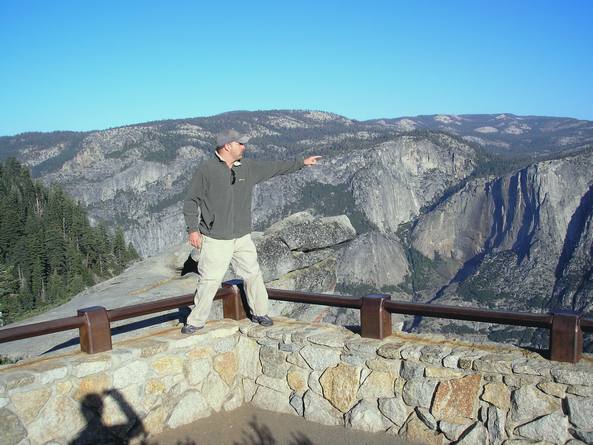 Go West, young Man, so I did.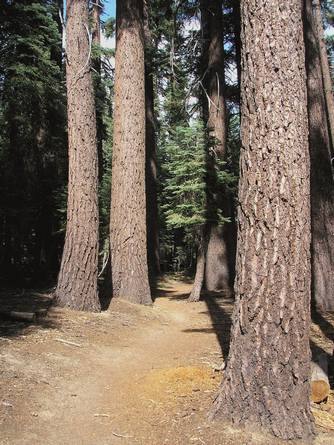 We did the first of two dayhikes out to Lukens Lake. I forced Todd to do the two miles and he held up pretty well for a West Coast Tenderfoot.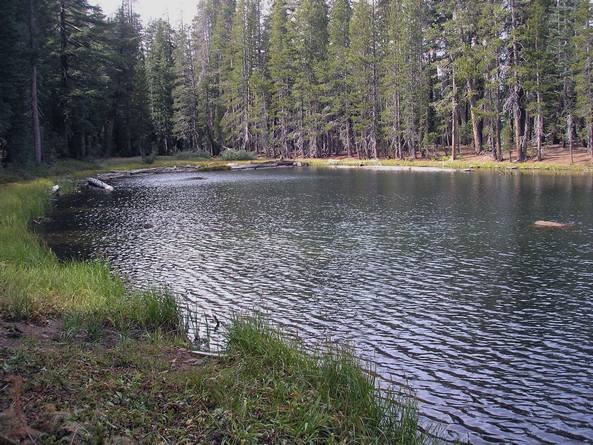 This little lake is idyllic and we had it all to ourselves.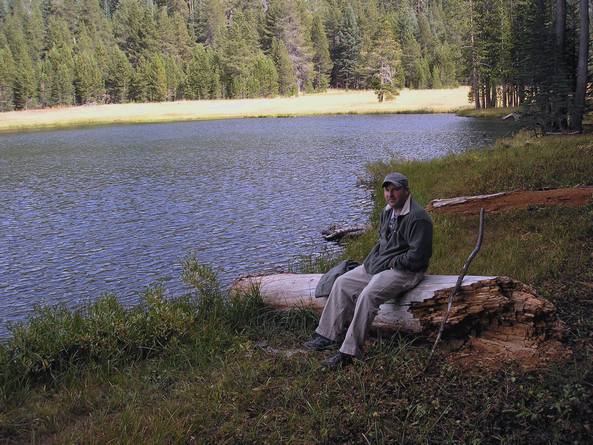 Here, he rehearses his lines for his upcoming audition as Ernest T. Bass.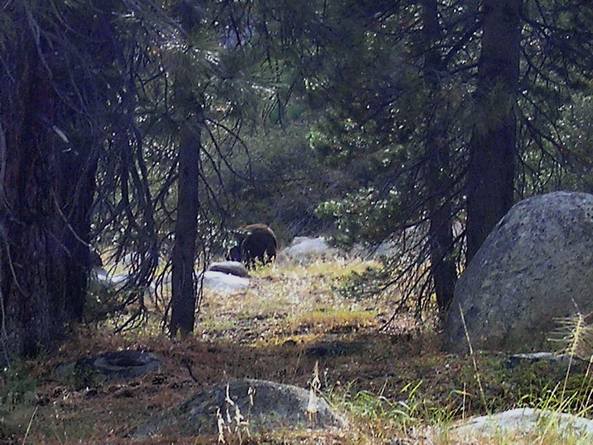 Until we spied something in the distance.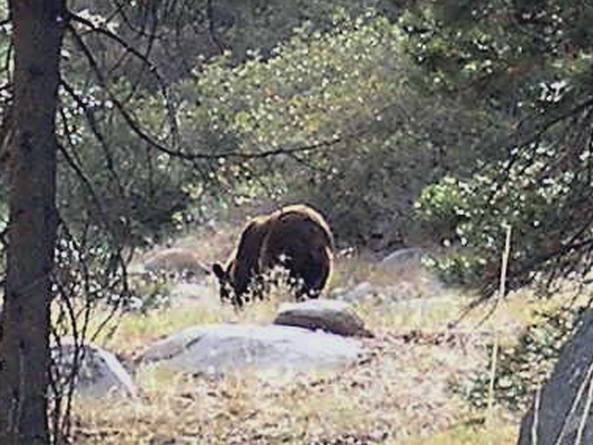 That thing could have been a grizzly but is actually a brown, black bear. Apparently, all the bears in Yosemite are brown but they are black bear.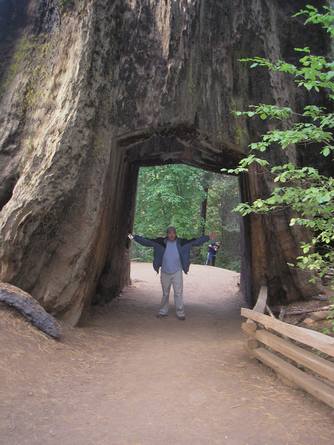 These sequoyah are massive, although this one is dead. That was our second hike, downhill to the grove of trees.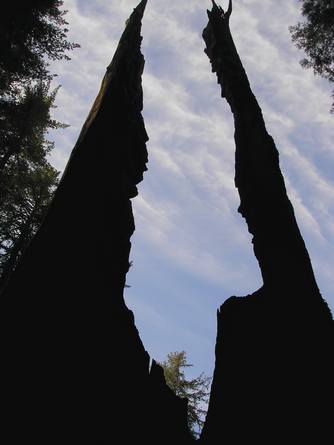 This is the top of that same tree. Those things are thousands of years old.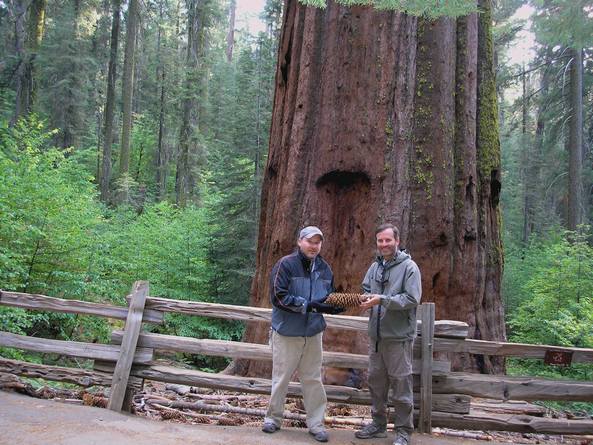 With a cone like that, they mean business.
Doesn't the Mayor look cold?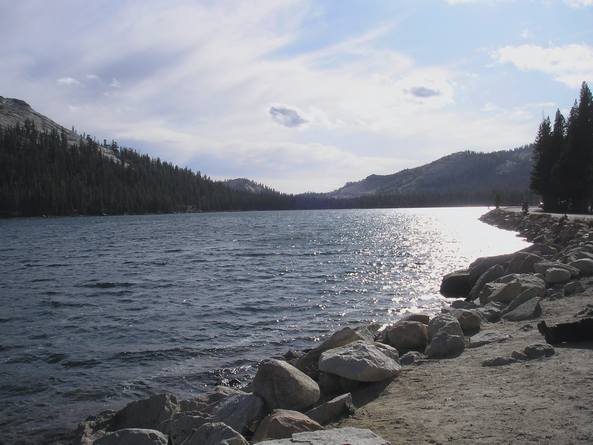 We drove to the far entrance to capture this shot.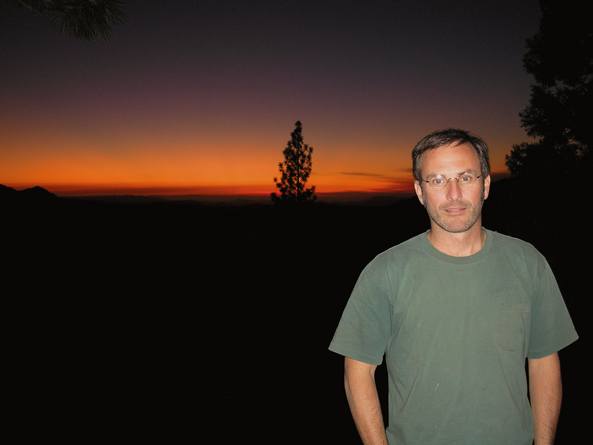 We caught some great sunsets up there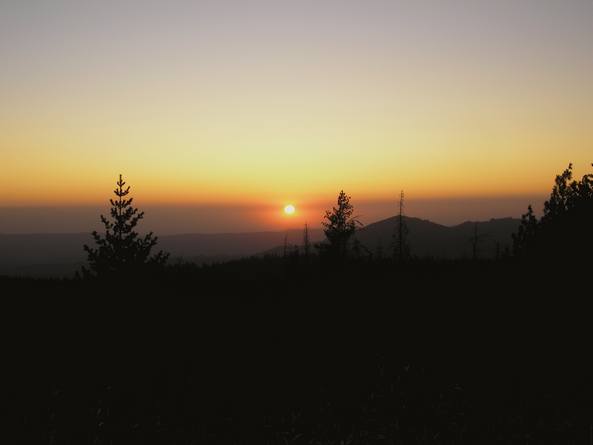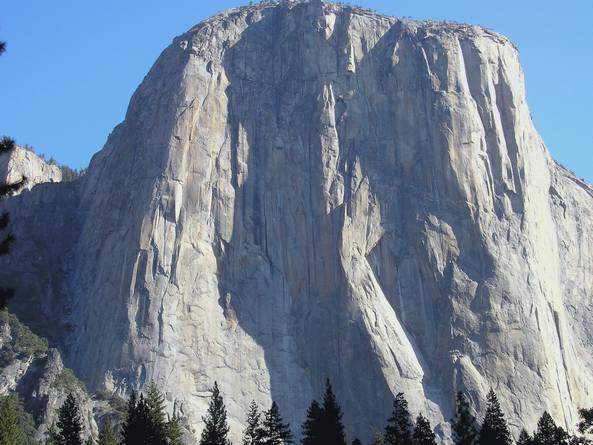 Isn't that sucker massive? I've never climbed it but the pictures from the ascents make the tops of those trees look like matchsticks.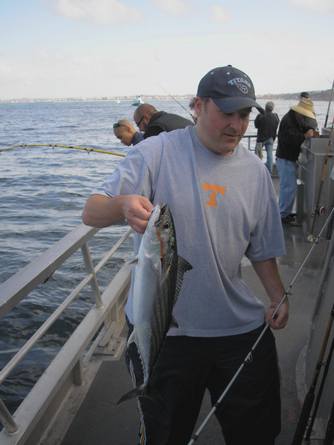 We returned to Los Angeles and embarked to Marina Del Rey for some charter fishing and got into the bonita. Here, Todd is shown with a much smaller fish than his big brother bagged.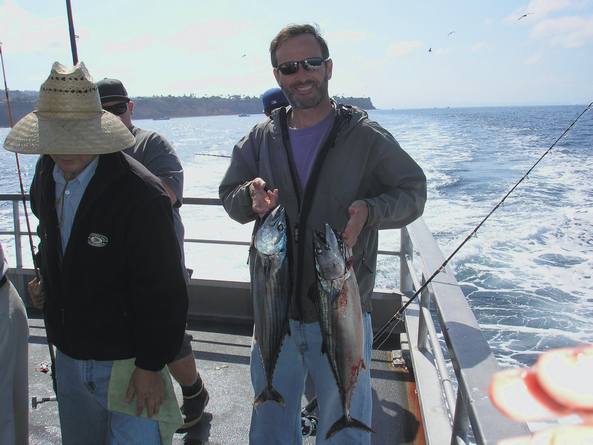 Again, it's experience and wisdom over youth and spunk. I fought that guy on the right for a good ten minutes, though.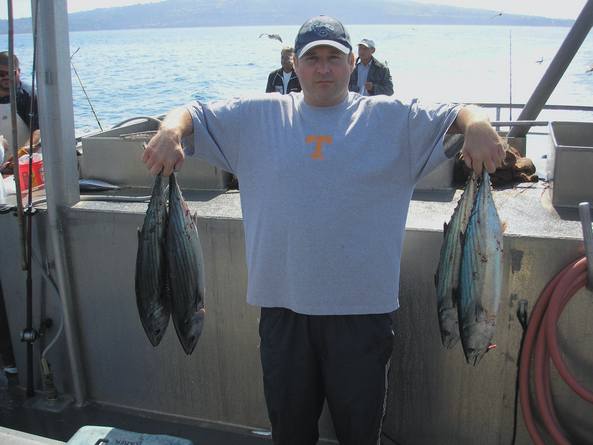 I let him hold my fish so it looked like he had something.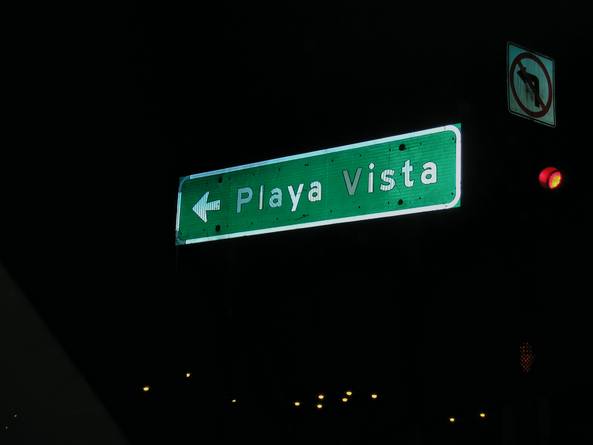 This one is for High Speed Alexander, the Web school guy who is headed to Fiji this week.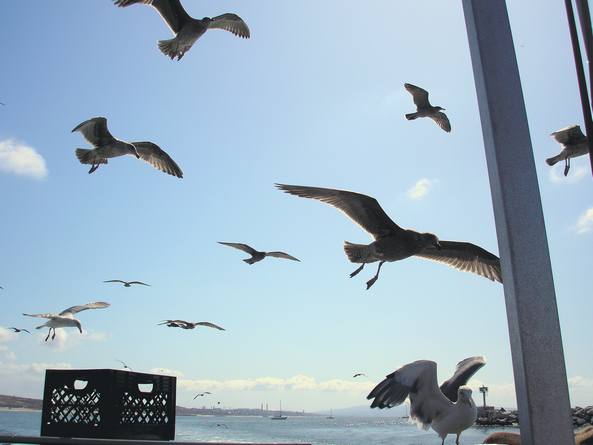 Casting call for Hitchcock.
Really great time on the West Coast. Todd and Chuck are blowing everyone away with their multitudinous auditions and cameos. We celebrated Chuck's recent appearance on Monk and I got to follow them both to an audtion where they were vieying for the same role.
Can't wait to get back to Yosemite, there's tons of backpacking and hiking out there for a Highlander type of crew. The Highlander crew, by the way, made a great hike, from the looks of things, over to Caldwell Fork while I was gone. I would love to post a link to some pictures, if someone will send me one. Looks like rain again this weekend so President Dave is working on a plan B instead of Noland Divide with the crossings and all.