COVE MOUNTAIN LOOP TO LAUREL FALLS DAYHIKE
12/22/12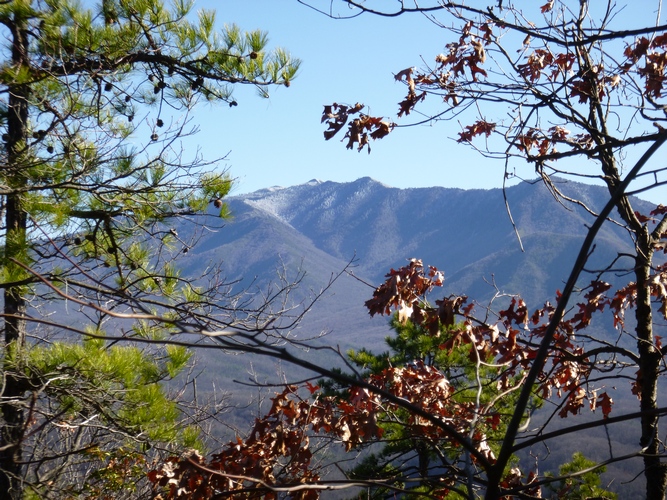 That's Leconte from about 5 miles up the Cove Mountain trail. Cove Mountain trail is unusual in that it begins right behind park HQ and follows a largely populated area until turning back to the left at about mile six. It is a very steady and sustained climb with almost 1800 feet of elevation gain.
This trek was the brainchild of Jerky Mike who needed miles there. I was to begin at HQ and meet them halfway for a key swap. Beginning at the rear of Park HQ, the lair of Ditz and Fitz, I passed Cataract Falls.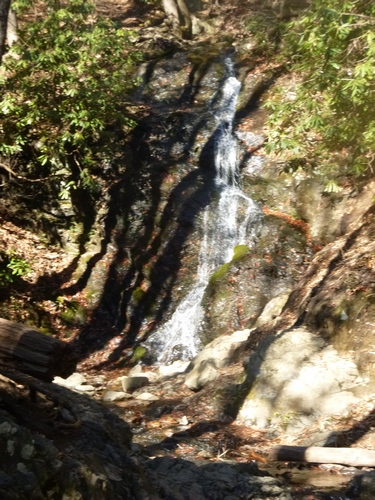 Immediately you begin the ascent. Ending at Fighting Creek Gap, we were to have completed 12 miles total. Of course, I picked the hard way with the most elevation gain, 1787 feet to be exact. It's okay, they needed those miles. I was fighting off a cold so about halfway up, I was flagging on the energy scale. The temperature was cool, in the 30s but sunny throughout.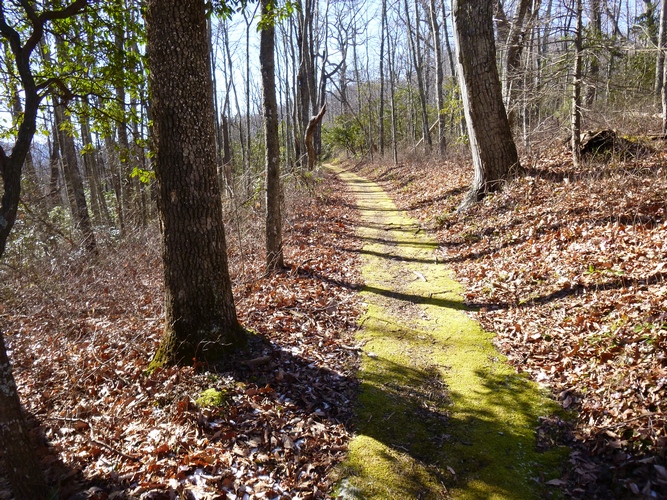 Isn't this one of the greenest pieces of trail in the park? It was like walking on velvet for a small amount of time.
I ran into these clowns who were removed from the Cove Mountain Fire tower for a violation of the clean air act by,
GD Jack, who has Bill in custody.
This tower is the most important monitoring station in the Park. Whenever you hear about sustained winds and cold temps, they usually are measured at this spot. There is a jeep road that parallels the tower lest anyone have to walk up by leg power.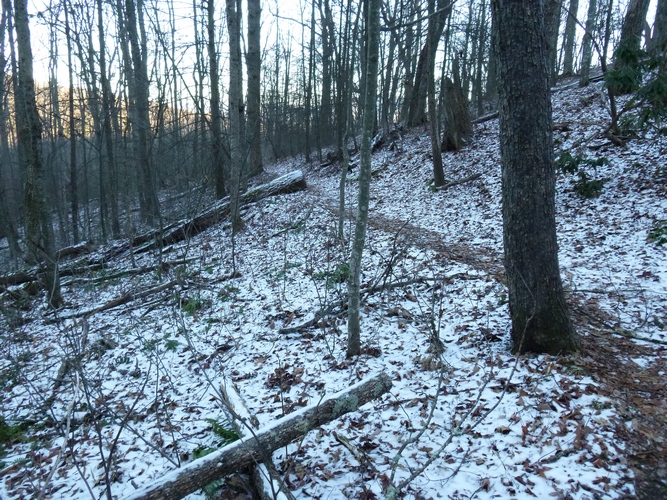 Yes, there was snow and in the shade, quite cool.
I considered crawling into this tree and denning like a bear.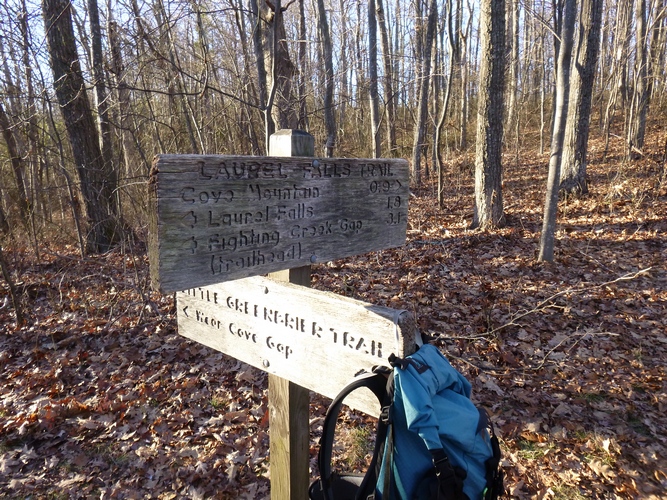 I was ready to give my legs a break but still had four miles to Mike's vehicle.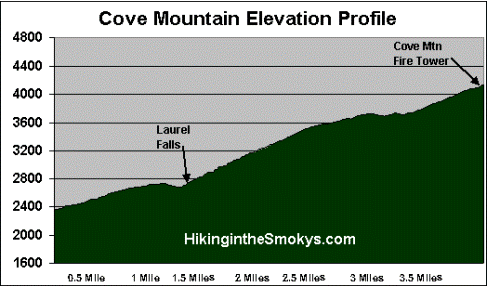 I still had this to finish. Interesting story about the Laurel Falls trail. It was originally intended as a road up to the firetower and became so popular that tourists were wearing it out to the point of erosion. That is why it is now paved and, to my knowledge, the only true asphalted backcountry trail in the Smokies.
An interesting trail encounter is to be noted. I ran across a fellow descending from the top of Cove Mountain who was a retired NPS ranger. He had enjoyed assignments in Yellowstone and several other places out west before settling in the GSMNP. He was 84 years old and didn't look a day over 60. This guy was hiking the same amount of mileage as we were that particular day. His insights to the present management and their schemes was quite illuminating. I enjoyed his company for about 40 minutes before pushing onward towards the summit. Let's just say that he shares some of our disdain for the present managers of our beloved Smokies and their political "appointments" by NPS brass.
I am going to post the remainder of the pics below which will include some redundancy, so doubt. We didn't backpack this weekend for a variety of reasons. It was nice to get some first and second ink for the crew. Remember to consider the Southern Forest Watch in your end of year tax deductible giving. The backcountry fee is set to begin early in 2013, according to the park. We are gearing up our legal challenge and will use this money primarily for associated costs. No amount is too small. Here is a link to make donations. Without generous friends, this egregious reach into taxpayer pockets will go unchallenged. If you have children, invest in their freedom by helping us stop this governmental overreach.
I wish everyone a Merry Christmas. Big Hike planned for next weekend, FYI! Multi day event is slated.

(that's looking towards Elkmont from Laurel Falls, do you know which Mountain peeks its head above?)