Crooked Arm and Scott Mtn, Campsite #6 Feb 27, 10
Sally Dumplin made a fine display of snow surfing as he stepped onto the blue mat and tried to take off down the hill. Fortunately he was stopped by his elbows and decided to take a sit. We had a nice showing, great fire and more snow, snow snow. It has been the season of snow for Highlander hikers. Jerky Mike performed his fire duties admirably and Will made a late night appearance, while Umberger did his dayhike in and out.
JMike took this one. We left him around noon thirty and he was still tending the remnants of this fire seen below. Funny thing happened the day before the hike. I was at the Mast story buying some underwear when the lady at the counter asked where we were going this weekend. I told her and she said, "Oh, my friend Doug is going there." "Doug," I thought. Yes, Doo Doo Doug. I guess he changed his mind. He must have bought some britches from her too after our last campout with him here. Doo Doo's Last Squat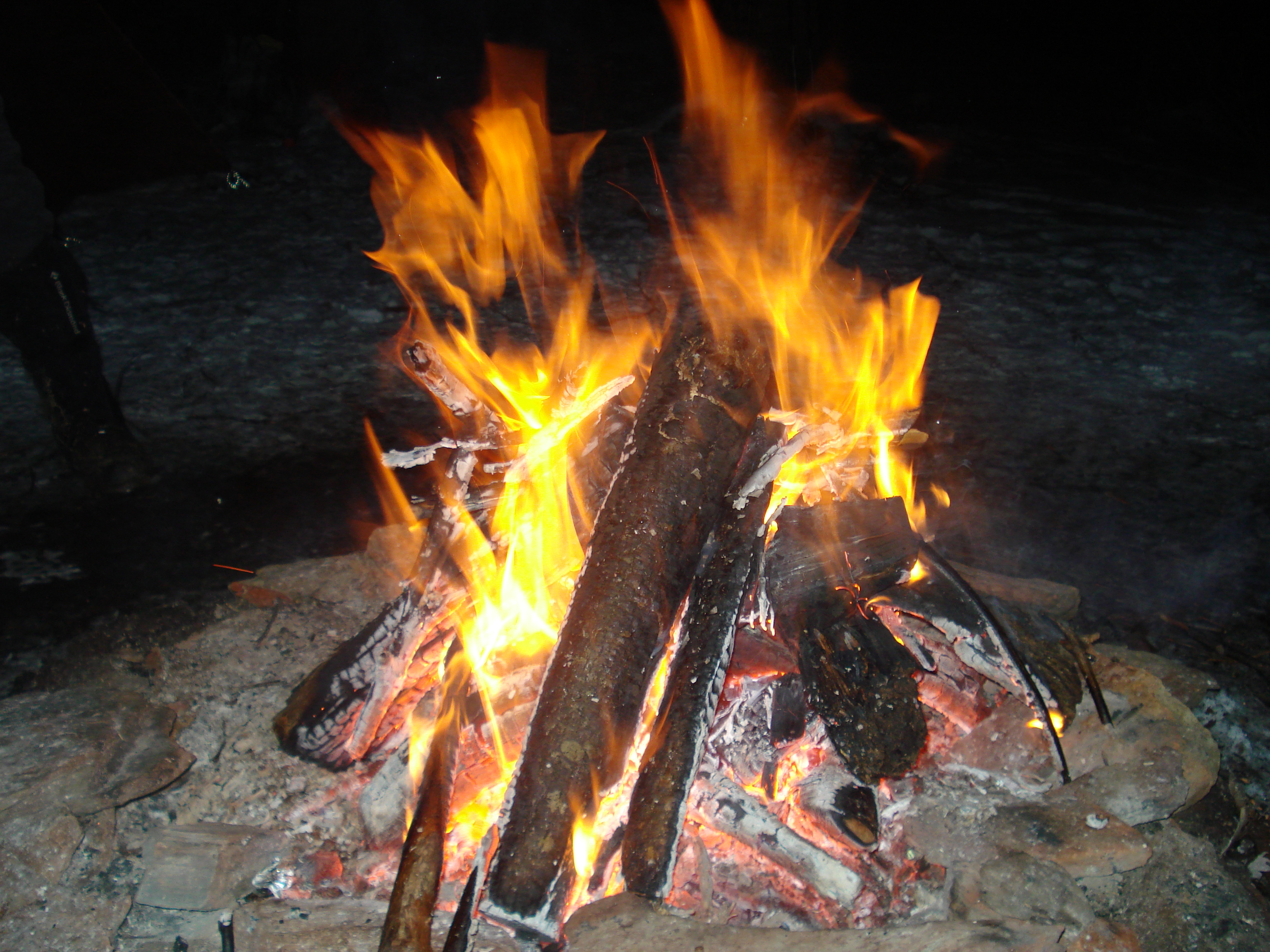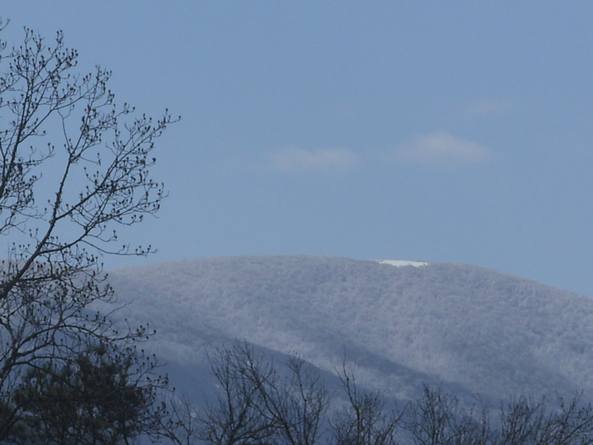 Umberger took this picture of Russell Field. I don't know exactly at what point up crooked arm he snapped this but how striking, you would think he was a professional! Professional cameramen do not have to spend the night, they have so much "gear".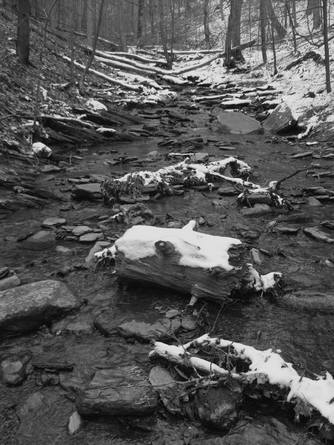 Crooked Arm creek does well in black and white. I would say that you take a scene like this and carry it with you throughout the week and double your money.