Kephart Shelter 12/14/13
Merry Christmas from the SouthernHighlander Chapter 1 contingent! This is the group that fears no snow.
When the temps take a dive, the Highlanders commence to THRIVE! This is the first of many rounds of cheese boarding.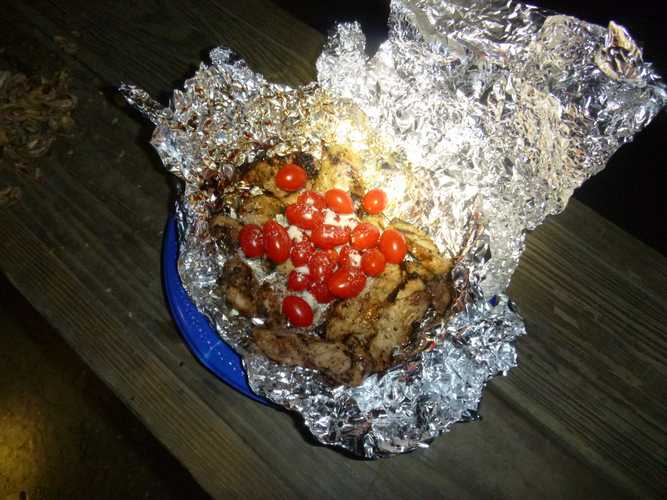 This was another round. How about that nice touch by our President, Sally Dumplin. It's chicken and plum tomatoes and cheese. Sally D has outdone himself again.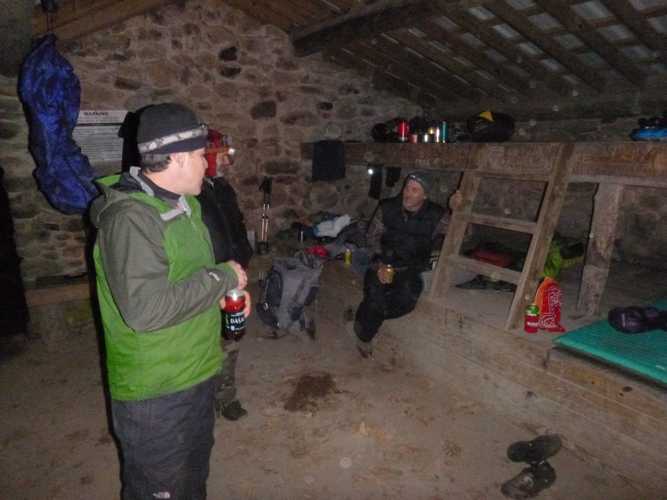 Even the vegetarian, Ricky Bobby is impressed.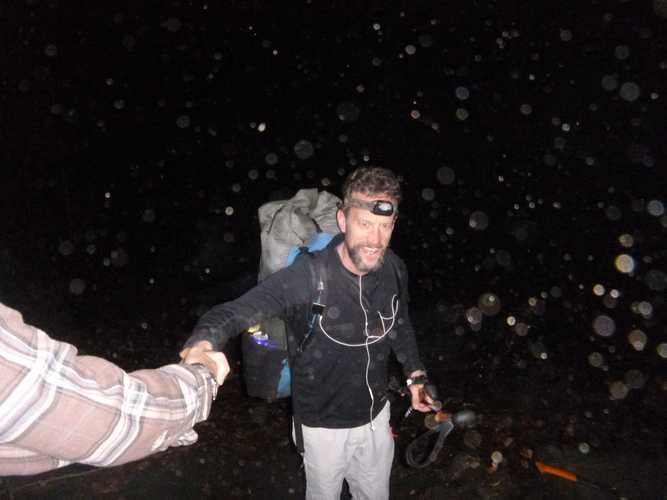 Our usual late night driveby suspect arrives and brings the snow.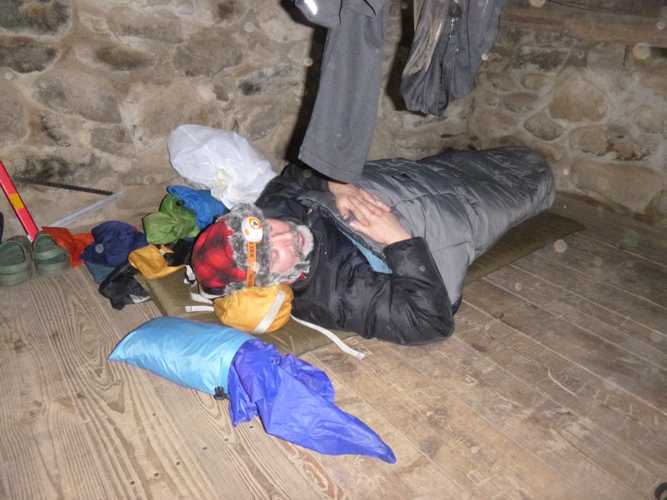 Grady never misses an opportunity to take a stick or plank nap. With that cap, it's a great thing he retired early. Real early. Like 8 pm.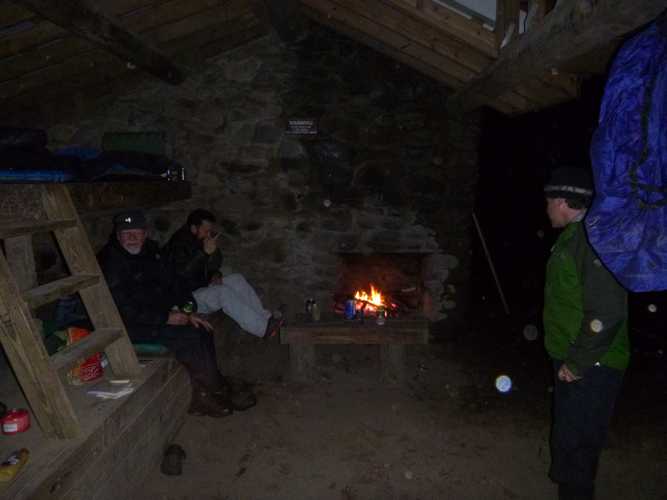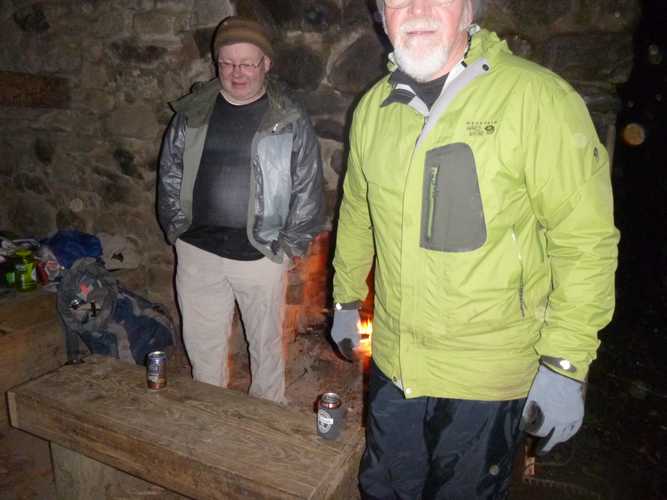 Jerky Mike and Skid like this shelter right nice. After all, it is named after Horace.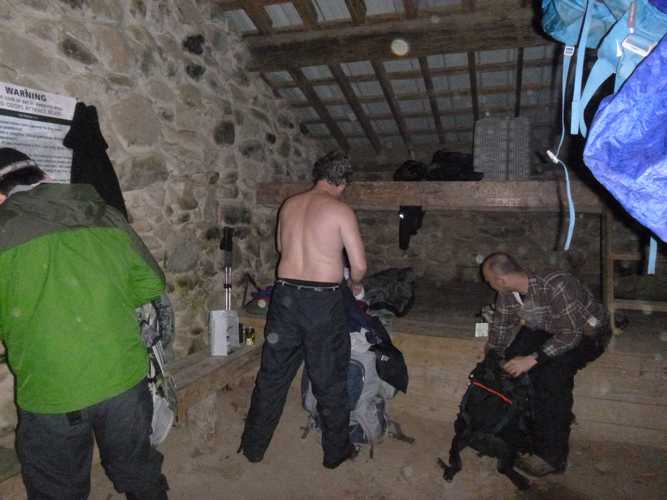 But getting back to Grady, he apparently got moused. They got into his cookware and made deposits on his spoon. He was certain they were mouse droppings.
Dave, on the other hand, will be sending his to the lab for further testing.
One of the things we did plan to accomplish on this trip was to convene a counsel mtg for the purpose of a request made by Slapnuts. Slap had requested a change of trail name so we made sure that Highlander legal counsel, Skid, was present to plead his case. As the night wore on, and Slap never showed, the proceedings began without him.
First it was mentioned by Jerky Mike that Slap owed him four dollars for the shelter night. Then Dave suggested that since Slap didn't show,that something would be added to his trail name. Then someone suggested it be amended to slapchinuts, to portray our sensitivity to the Asian Culture.
Defense pled for a reduction but the court, noting absence of defendent, waived that right. Especially after the Trail Bailer noted that he was in attendance and Slap was packing for a trip they are planning together in two weeks.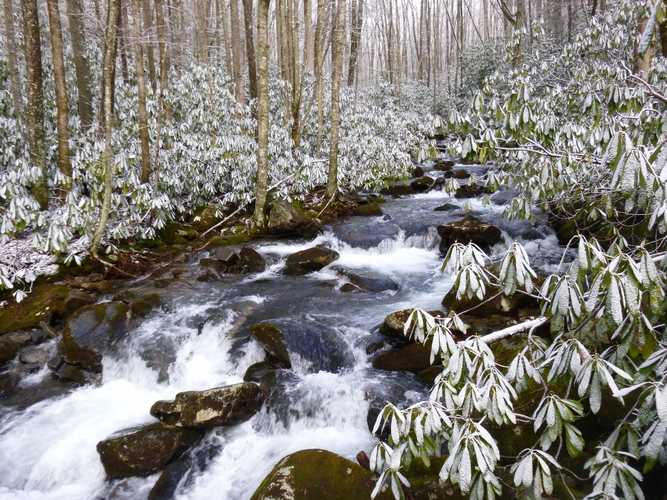 When we departed this morning, the snow forced a closure of Newfound Gap road. We were trapped in the Smokies with no escape. Subsequently, we were forced to retreat out of Smokemont and wait at the gate for a ranger to let us out. Those gates are NOT dummy locked anymore. If you get trapped, better carry some bolt cutters. They use two locks. It meant we had to go all the way around the horn. Which sucks.
And finally, check out this great link for weather in the Smokies and everywhere. It gives you specifics about Clingmans Dome etc. Clingman's Dome Weather Forecast (1500m)
I want to share a song. An infectious and "insidious" little song that I hope carries you through the week. Its a oldie, but goodie.