Mt. Sterling via Baxter Creek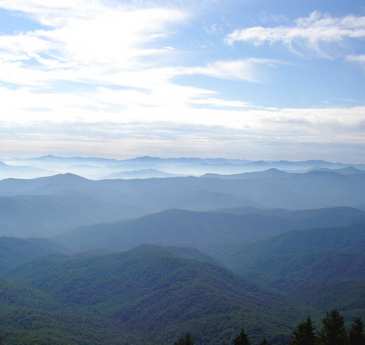 I have, without a doubt, witnessed some great views from Mt. Sterling. Last weekend was no exception.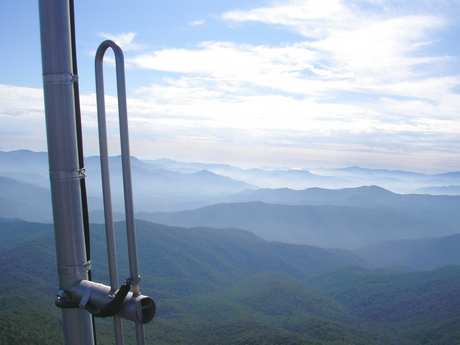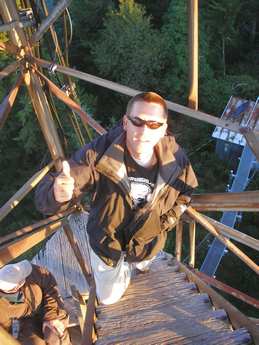 George requests permission to ascend. Permission Granted, Ascend Dees.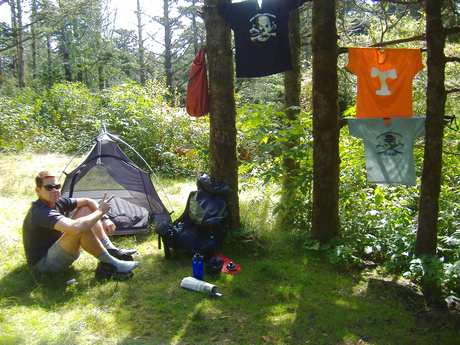 Sally Dumplin rests his bumpkin in the grass. Dave likes to rest in the grass. He is a grass rester, or is that Fester? He is definitely a pester. Peace sign throwing pester. That's our president. President Pester.
Last weekend we ended up here at the Low Gap and Cosby Nob. This is a great view of the spine from end to end and HERE is a picture of us if you had zoomed in to the gap one week ago.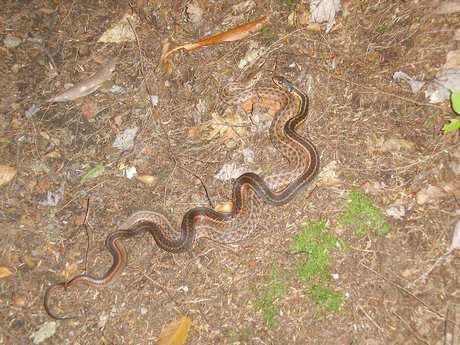 Snake farm, it just sounds nasty. Snake Farm, it pretty much is. I stepped around them, so as not to disturb their privacy.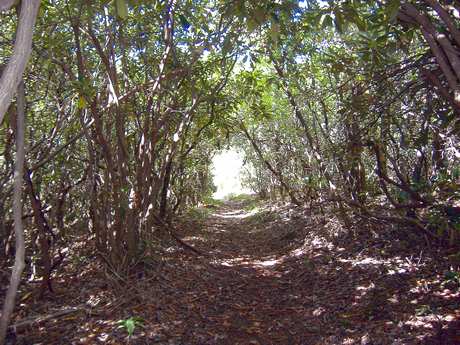 Rhodo Tunnel of love that leads to the Snake Farm.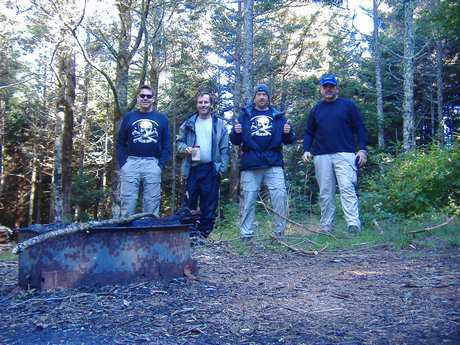 A brisk morning on the Mt.Sterling summit. After a summer of heat, it sure was nice to want a fire and sleeping bag. This fellow pictured to the right is Jerky Mike. He rejoins the Highlanders after a six month absence so you know there was a barn burning funeral pyre of a fire. BC George gives the thumbs to Grady as he has now passed him for good for the year. Yes, there might be an airing of grievances about the LYING from last week, but until the counsel convenes, BC stands ahead of Grady for what looks like the rest of the year.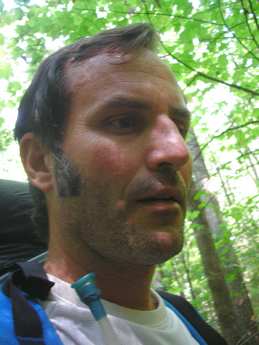 Baxter Creek whipped my tail end. Note to self, eat a good breakfast and fuel properly before embarking on the STEEPEST trail in the park, idiot.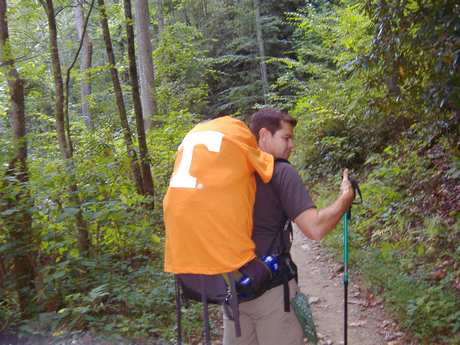 Speaking of Idiots, would anyone be seen with that after last week's performance?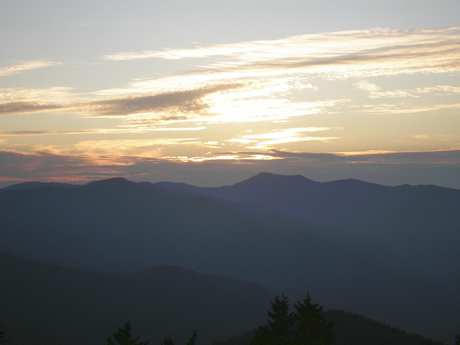 Sunset over Mt. Guyot. Priceless.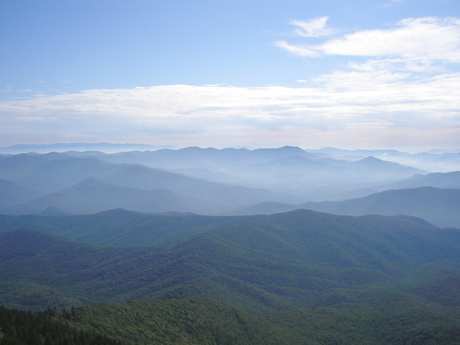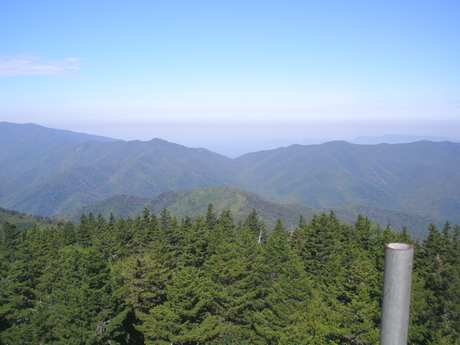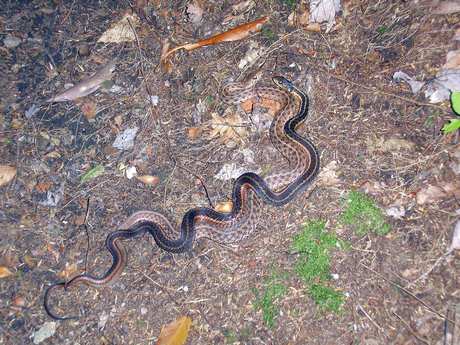 Lets you know what Martin was doing while we hiked.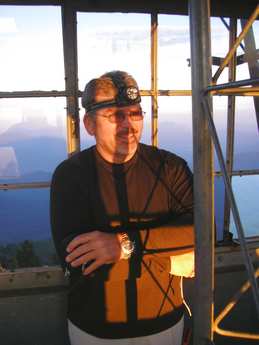 Mike secretly let me know that he was back "in" as long as Grady was "out". Whatever that means.
Let the firebuggery begin. I've never seen these guys so excited.
I will allow these pictures to properly matriculate.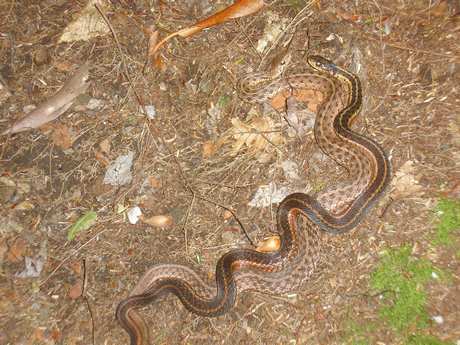 Which one looks more like Martin?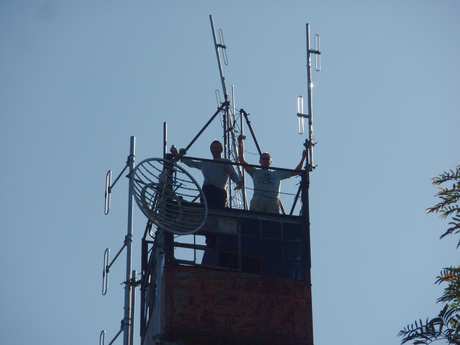 I can tell those are Highlanders but........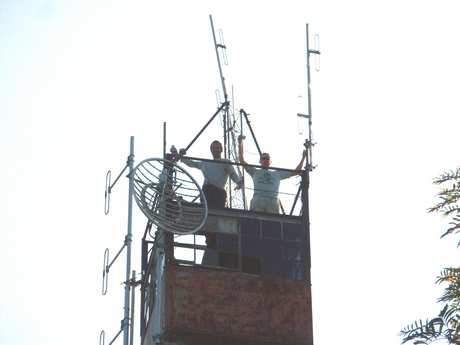 ah yes, true summiters. At the very top.
Trail Stats: For me, it was 6.1 miles up Baxter Creek, descent was Mt. Sterling Ridge Trail with Jerky Mike. For Dave and George, they claim to have ascended Swallow Fork. From now on, looks like we will need photographic proof from BC.