Chimneys Tent Pole Retrieval Hike
Feb 4, 2010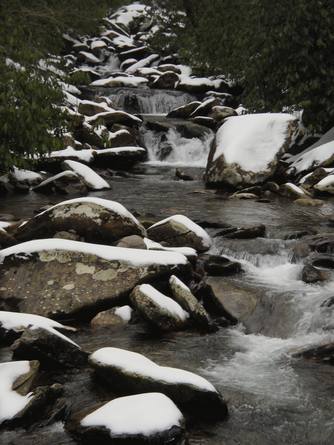 When you get that thursday off, take advantage of the situation. Newfound Gap had been closed off and on, there was a rockslide on the spur, yada,yada. All the while, my poor tent poles were lying there with some weirdo up in the snow, and I can't have that! Those babies have been with me for years and were dislodged on THIS event.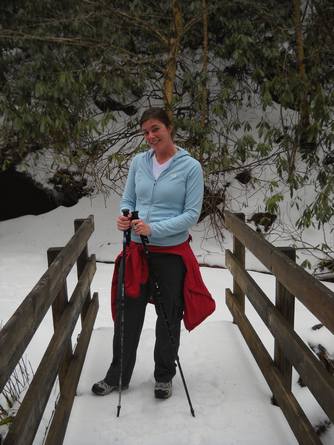 So I talked her into joining me. Little did I realize the amount of snow. When have you ever been on the Chimneys Trail with no company? We were. All to ourselves.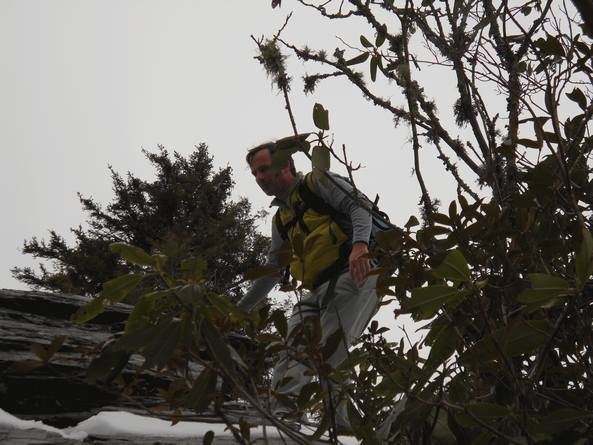 It took a bit of backtracking bushwhacking.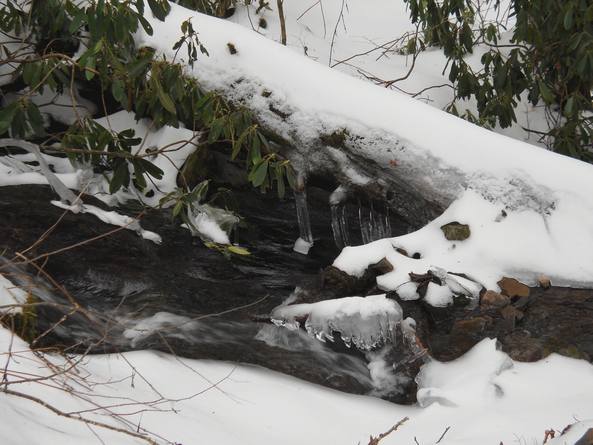 There were objective hazards.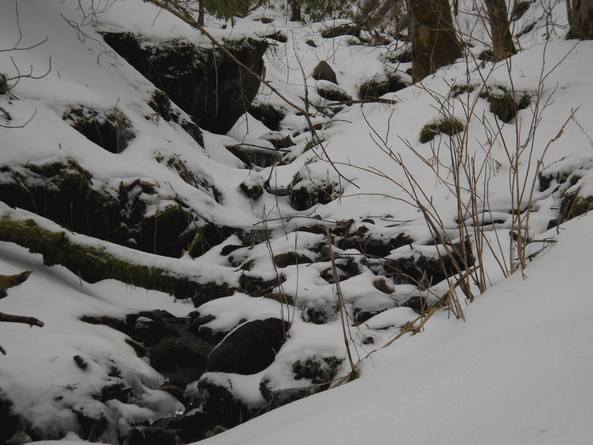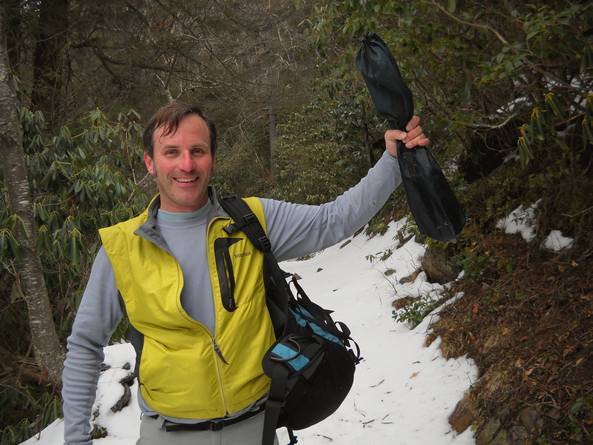 And finally, SUCCESS! Reunited and it felt so good. Jacqui's little birthday present from me was that she doesn't have to buy me new poles. Happy birthday Jacqui. As I crawled about 500 yards up the manway I was literally on my hands and knees negotiating the final briar thicket when I saw the tip of that blue bag poking from a snow bank. My poles were awaiting their liberation.
I hope that she wasn't too miserable.