http://www.knoxnews.com/story/news/local/2016/11/16/watchdog-group-presses-ijams-reopen-crag-make-boating-free/93812986/
I warned you that you would receive a dose of activism through the Highlander website.  Today, I am proud to share this bit of good news from SFW.
Watchdog group presses Ijams to reopen Crag, make boating free
The Ijams Nature Center's interim executive director said Tuesday that the Ijams Crag, the only outdoor climbing destination in Knoxville area, will be reopened "any day now," as soon as an insurance company provides coverage for unsupervised climbers.
"We've been told that it is pending," said Bo Townsend, who was named interim director of the park on Oct. 3 after Paul James, director of 12 years, resigned. "But I can't give you an exact date because I don't know. I thought it would have been resolved long before now."
On Sept. 19, Ijams closed the crag to open climbing after a four-month-long search for a suitable liability insurance policy yielded only one option, which administrators were surprised to learn didn't include coverage for unsupervised climbers. The management team had just three days to make a decision, and they felt forced to accept the plan or risk having to shut down the entire park, said Ijams' development director Cindy Hassil. Now, only supervised climbing and instruction classes are permitted on the crag, meaning climbers must pay to play.
Members of Knoxville's small but dedicated climbing community who worked thousands of hours to prepare the crag for public use were devastated by the unexpected development. Advocates for access to public lands critiqued the closure as unnecessary, arguing Ijams is not responsible for unsupervised climbers if they do not pay to climb under the Tennessee Recreational Use Statute.
The statute states "the landowner … or any person in control of land or premises owes no duty of care to keep such land or premises safe for entry or use by others for such recreational activities as hunting, fishing, trapping … rock climbing."
An environmental watchdog group that sued the National Park Service over the Great Smoky Mountains National Park's backcountry fees told Ijams Nature Center on Sunday it is "prepared to take the next steps" if the crag is not reopened and the quarry's waters made free to access by boaters. Currently, visitors must pay River Sports Outfitters to rent boats for use on Mead's Quarry Lake — "Ijams' current liability insurance does not authorize private boat use," the park's website reads.
The Southern Forest Watch, a nonprofit group, argued in a 2013 lawsuit that the Park Service was wrongfully restricting taxpayers' access to the Smokies' backcountry by charging $4 per-person per-night fees. On Sunday night, John Quillen, the group's board president, emailed Townsend to say "many in the climbing community … see the same thing festering right in our own backyard at Ijams.
"As it stands, no one can climb without going through a guide," Quillen wrote. "Similarly, no one can paddle at the quarry without paying a for-profit entity for the privilege. This is public land, and we are prepared to take the next steps, if necessary. I have been briefed by the Southeast Climbers Coalition and assured that the Tennessee Recreational Use Statutes are in full effect here. That would immunize Ijams were it not for the fact of Ijam's insistence upon charging clients to climb. This closure has been prolonged during prime climbing season, which has the effect of negatively impacting the Outdoor Knoxville brand and sending climbing enthusiasts to the Obed."
Townsend responded on Monday morning, saying Ijams is "in the process of reopening the climbing crag." He said Quillen's concern about the quarry was a new issue to him, and that he needed to discuss it with Ijams' Board of Directors and get back to him.
Townsend told the News Sentinel on Tuesday that the park decided to purchase insurance to cover open climbing on the crag, despite some saying it isn't necessary under the Tennessee Recreational Use Statute. He said he does not interpret the law that way.
"We're looking into all that, but we can't act on people's opinions," Townsend said. "We have to get advice from experts in the field, insurance people, lawyers etc., and we have to make the most appropriate decision for the organization."
"They're covering themselves so they can charge people to go use the crag," Quillen said of Ijams' decision to purchase insurance.
Regarding Mead's Quarry, Quillen said that if Ijams plans to continue to charge visitors to take boats on the waters, he would like to see administrators delineate that the quarry is not on city property.
"The question for me is, is that also city land, or is that specifically Ijams' property? Because if that's city land, then we're back on the same issue with the crag. … To me, the issues are linked."
67 Miles North on the Appalachain Trail with Frank, aka Yo-Yo
Oct 8-12 2016

A snapshot of the miles we completed and elevation is above. All but a few of the Georgia miles are included.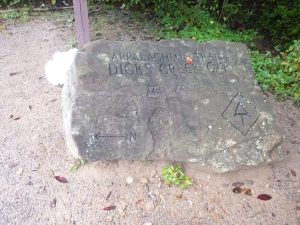 This is where we began after leaving cars and my girlfriend at the NOC. We were shuttled to Dick's Creek where Frank left off from his last jaunt.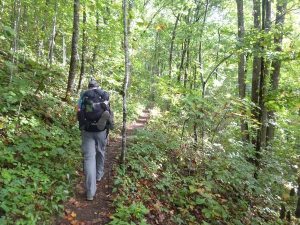 We began our ascent and first day climbing up the infamous Bly Gap making for 12 plus and lots of cardio.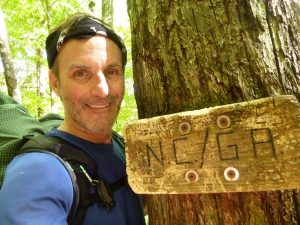 8 miles in, we began the NC section. These were new miles for me as well. I have completed all the AT in TN. Section hikers is what they call us.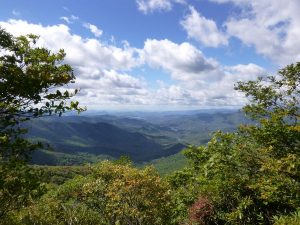 Views abound in this time of autumn.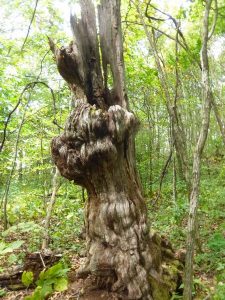 Along with Ents.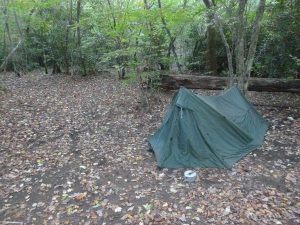 The wind was gale force due to the hurricane but I set up outside Muskrat shelter for our first night of falling limbs. We felt as if our limbs would fall after the ascent of Bly Gap.
Part 2 of the Carolina AT walk    October 8-12 2017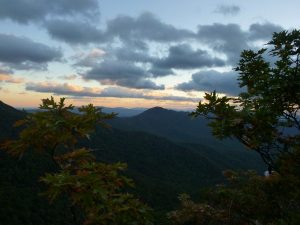 I rather like this one.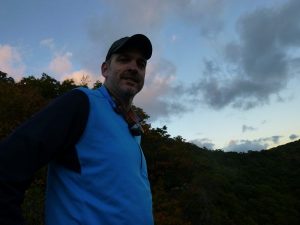 = We enjoyed a beautiful sunset outside of Muskrat shelter.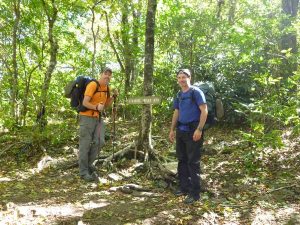 Standing Indian mountain.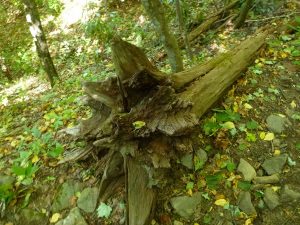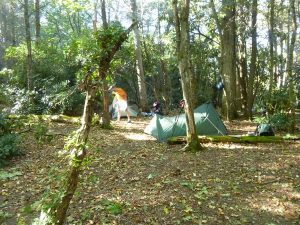 Carter Gap was busy and cold.  The wind had subsided and we put in about 13 miles this day.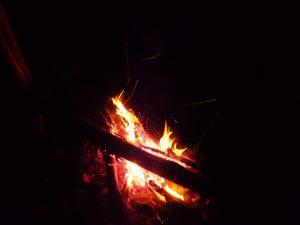 Our newest best friends were Dave and his son, whose name escapes me presently.  Their fire was the antidote to my lack of down.  It got into the 30s in Franklin this night, I felt it through my sleeping pag.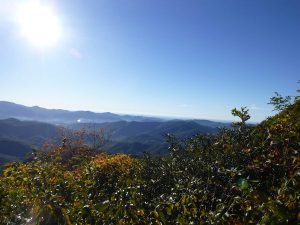 The next day would find us making our way to the summit of Albert Mtn and the firetower with exceptional views.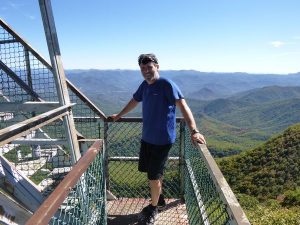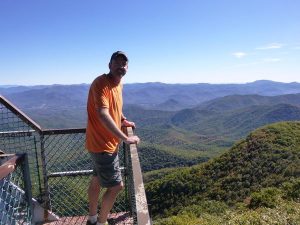 It was a knee raiser to get here but the payoff was we got to drop for several miles down to Winding Stair Gap where we hitched a ride into Franklin for a motel night and visit to Outdoor 76.  Franklin is a trail town and we wanted to experience it.  We hit the trail next morning at a not so early time of 10.30 because our shuttle, Ron Haven, was unable to depart any earlier.  But he is a character.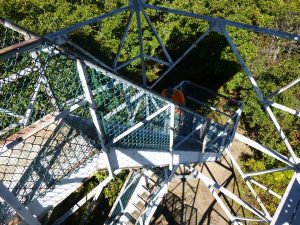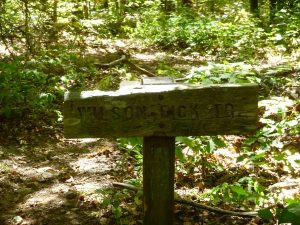 There are a lot of dick creek and lick creek gaps etc along the Carolina section.
This day would find us ascending another  big hill towards Wayah Bald.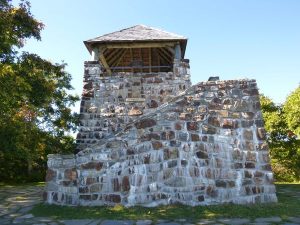 The stone tower is reminiscent of Camerer

But the view is unparalleled.  I could see hangover, the Smokies and and all the way into Franklin.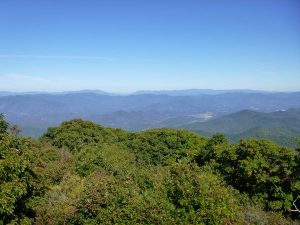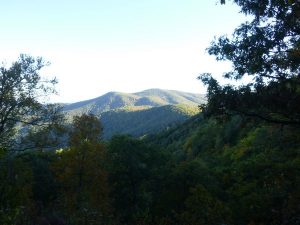 Now we were looking back towards Albert Mtn from the day before.  And what a haul it was.  We would end up doing over 16 miles this day on account of a drought situation that necessitated pushing on to a campsite past Wayah.  And our legs and blisters were feeling the love.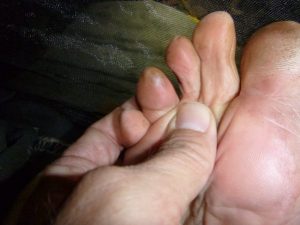 Because of the  unexpected 16 mile days my toes were casualties.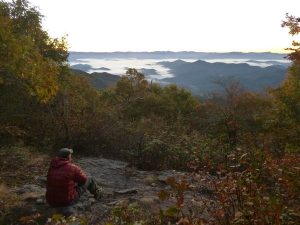 How is this for a sunrise view?  From our campsite the final morning, I coffeed up as clouds engulfed the valley floor.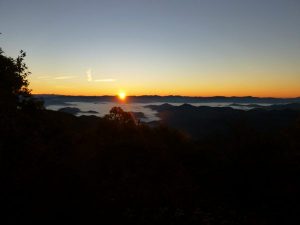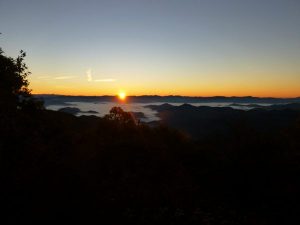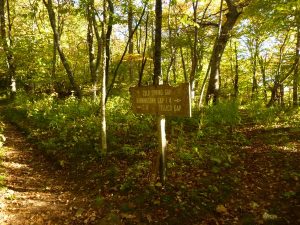 Somewhere along this point, Frank realized he left his camera high atop the firetower at Wesser Bald.  So Yo Yo got to Yo Yo back up the hill a mile.  And I truly felt sorry for him.  I had to descend to meet Laurel at the NOC.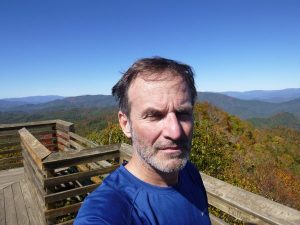 Wesser Bald Tower is a nice side trip.  Just don't leave your camera there.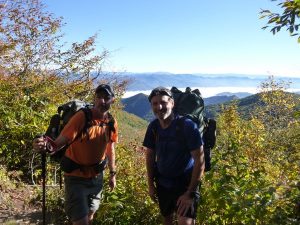 I will add that the drop down to NOC was knee jarring.  I feel sorry for anyone having to ascend that beast.  Frank caught up an hour after I hit the ground and put my feet in the water at NOC.  It corresponded with a great fish kill of unknown origin and the water temperature rose 10 degrees.
Frank, thanks for inviting me on this wonderful journey and congratulations on your section hike.  It was a grand, and problem free adventure.  There is a drought, so be prepared.  I fully expect Hangover to be dry as a bone.
Welcome to WordPress. This is your first post. Edit or delete it, then start writing!