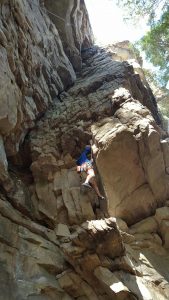 I was just "hanging out" at the Obed following an invitation from the old crag crew. That is where the mountains and forests led us this weekend.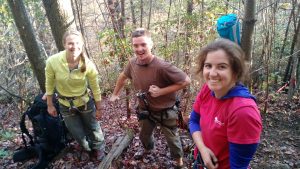 Good looking folks.  Having fun on a beautiful weekend for camping and climbing.  That's Laurel, Asher and Rebecca.
Your's truly and the pound hound who wasn't quite a model of good behavior. One thing about climbing and dogs is, there are plenty of both.  We camped under a star filled sky after doing laps at South Clear on saturday.  A delightful party and campout followed at Del and Marti's.  They have turned their camping area into quite a festive weekend event with climbers from all over spread throughout their woods.  Apparently they opened a new brewery there as well.  We walked up to check out the scene and found a band, campfires and plenty of merriment.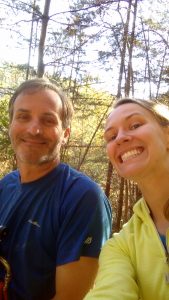 Laurel and I got some hiking in. The walk down to south Clear weaves through the river gorge with beautiful scenic vistas.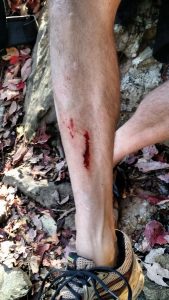 I took a whipper leading Geebees, a 5.11a.  Below is a pic of a ground view with Asher topping.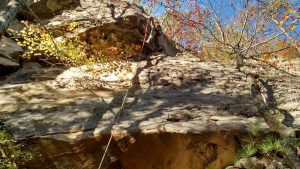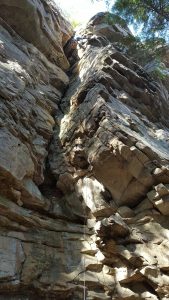 That is Trey actually "cleaning" Tarantella at the Lily Bluff on Sunday morning.   It was just what I needed.  Our local crag is still closed.  We hope to have that reversed with a few weeks.
Stay tuned.
John