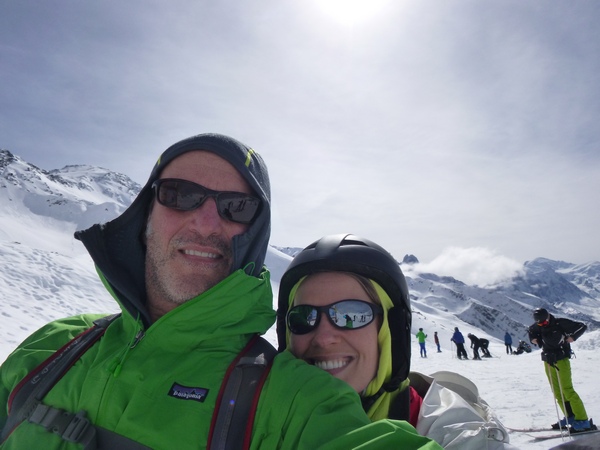 Long ago, in another century, I made sojourns to this place of beauty in search of long, groomed runs and off piste bliss.  Now with the dollar on par with the Euro and an amazing airfare of $500 to Paris, our return to France was secure.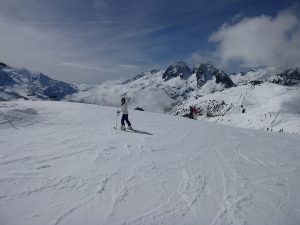 That's Laurel slooshing down a white Heaven on Le Tour.  I have skied all over the world and can safely say that Chamonix is the ultimate skiers paradise.  Compare it to the US and lift tickets are half priced, runs are at least four times as long, lodging is less and the food superb.  Add to it the hospitality of the French and there is no reason not to go.  I remember being told that the French were rude back when Fox news was pushing the runup to the Iraq war.  They didn't like the fact that the French didn't agree with Bush's scheme to get into Oil country.  So Fox news took to denigrating the French.  Well, looks like the French were correct on this account, huh Fox newsers?   It's fine by me.  The same folks who thought we needed to invade Iraq are the same folks who never leave this country anyway.  More for me.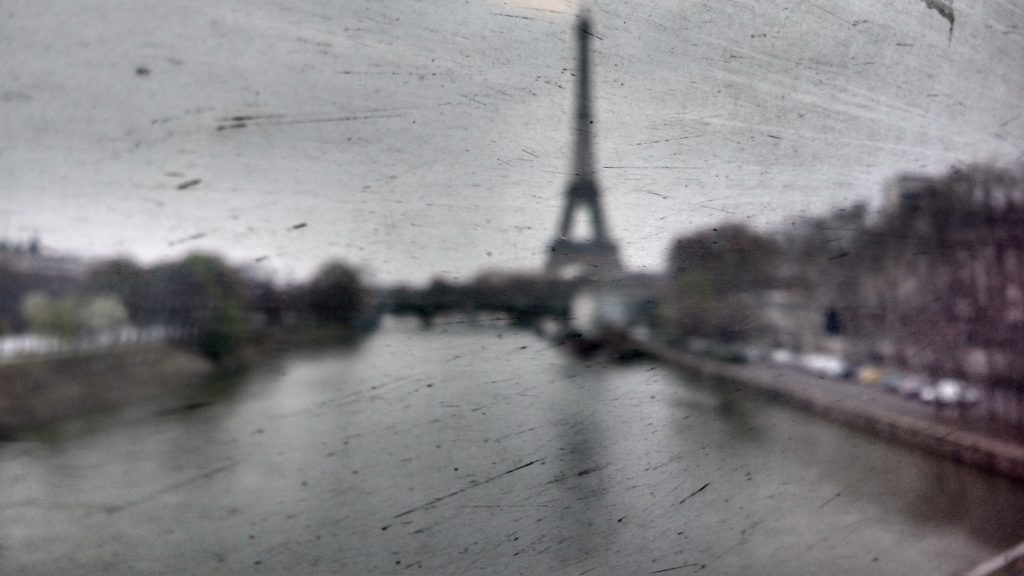 We finally landed in Paris after a travel nightmare of epic proportion with American Airlines, the Walmart of the travel industry.  This shot was taken by my cell phone while travling across the Seine via the RER.  It turned out quite artistic, if I do say so myself.
We were supposed to go from Knoxville to Philly on the 15th then direct to Charles De Gaulle.  However, the weather shut down flights and we missed two flights and endec up in Philly because American can't organize a one car funeral.  They ended up putting us through London which meant getting off , going through security and waiting three hours almost making us miss our dinner reservations at L'Aubergeade.  We literally got in Paris about two hours before our much coveted reservation at this Michelin rated joint.  It takes about that long to exit customs and ride the train into town, then catch a metro to our hotel.
But we made it and enjoyed one the finest meals of all time.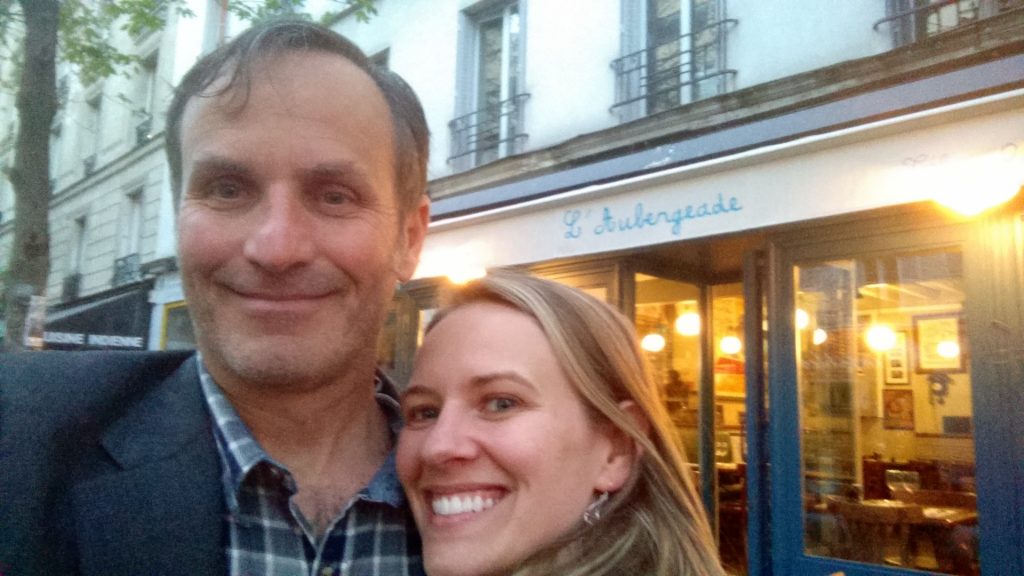 I highly recommend the veal and pate de fois gras.
We hadn't much time, however, before our scheduled departure the following morning from Gare de Lyon to Chamonix.  Our 7 hour train ride was a delightful journey to the Alps via the wine countries and rolling hills of middle France.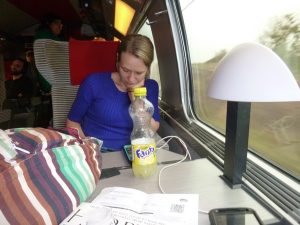 First class train travel is quite comfortable on the TGV which travels in excess of 120 mph. We switched trains twice and had little problem arriving in Chamonix by early afternoon.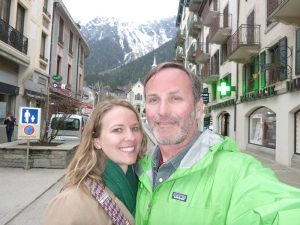 I barely recognized the former ville in which I have spent so much ski time in the 90s.  It is enjoying great success throughout Europe as "the" ski destination and for good reason.  Laurel and I were met at the train station by Jean Pierre from whom we rented an airbnb with a view unrivaled.  I saved soooo much money with the airbnb route, you wouldn't believe it.  I paid 57$ a night for this!  And we were right in the center of everything in town.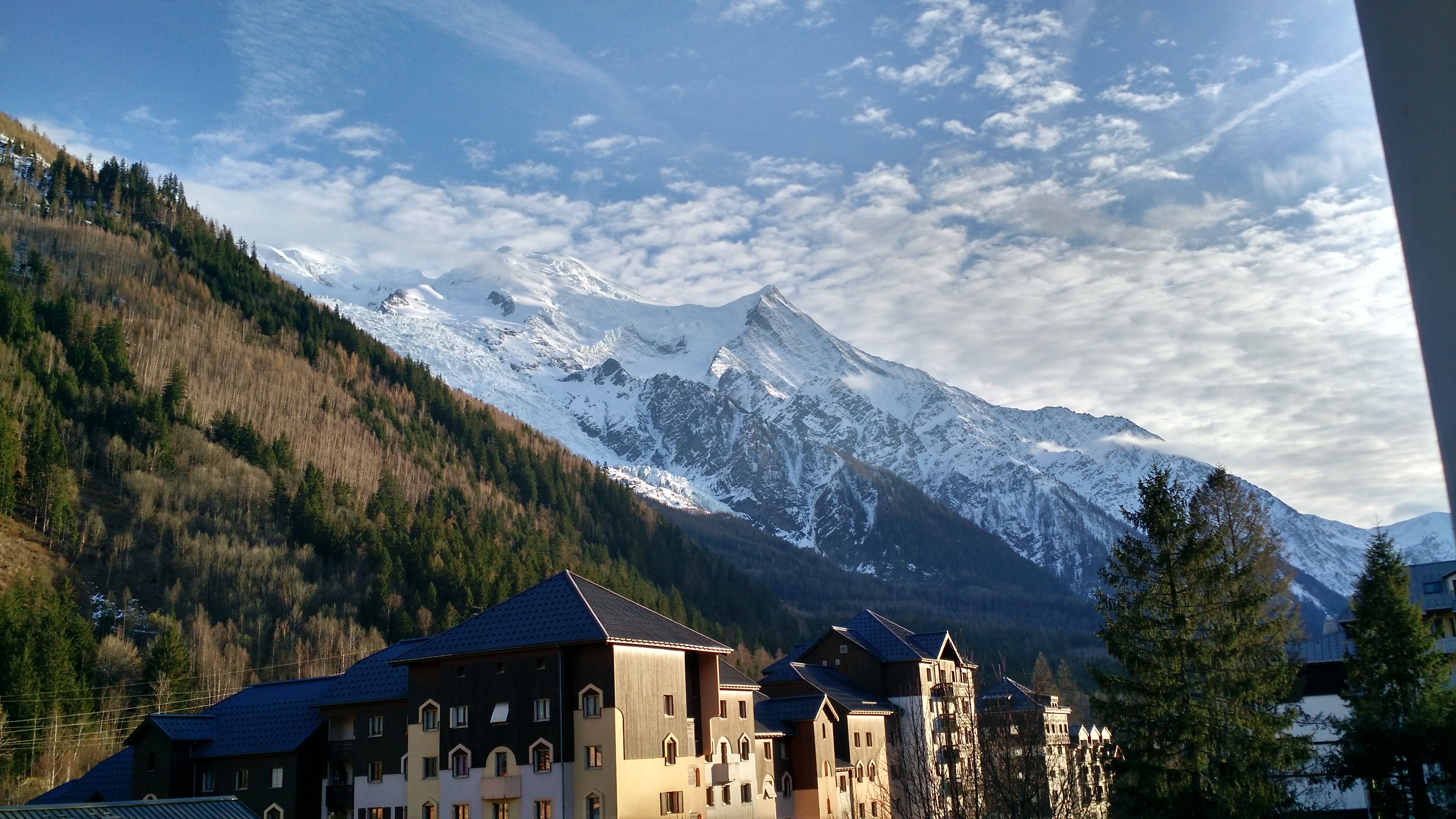 We were dog tired from heavy travels and planned to ski the next day but rain moved in and we decided to use that time to rent equipment and explore Chamonix.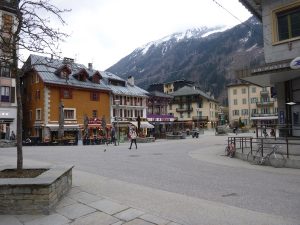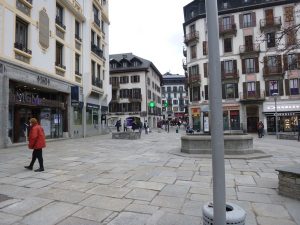 That, of course, involved Fondue, a local staple.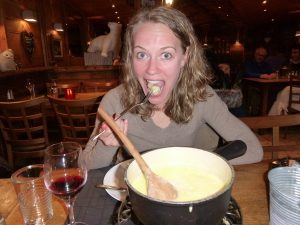 I'm not a big fan of putting two pounds of boiling cheese in my belly but when in Rome….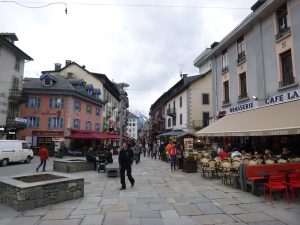 The next morning, we were ready for sunshine and spring powder and Le Tour did not disappoint on either account.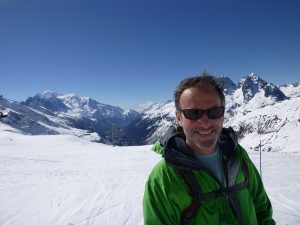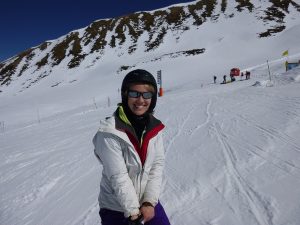 The bus system is excellent, no need for a "voiture"!  (French for car)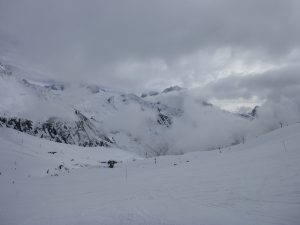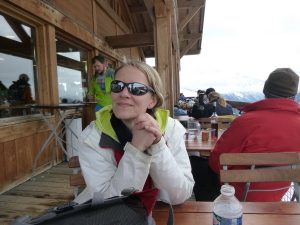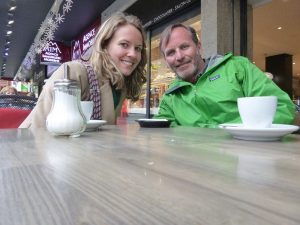 French culture involves one of my great pleasures, the consumption of copious amounts of cafe'!
When we continue, I will expound upon the joys of Paris!  As for now I must be off to work again so stay tuned in the next day for part two of our French vacation.