No, I don't have a secret son.  But better than that, I have a namesake, and since it was his birthday he decided to let me take him on his first backpacking trip.
Quillen Holmes is turning 10 this week. And he lugged a fairly heavy pack 3 miles and 1200 feet up to Lower Jakes Creek campsite.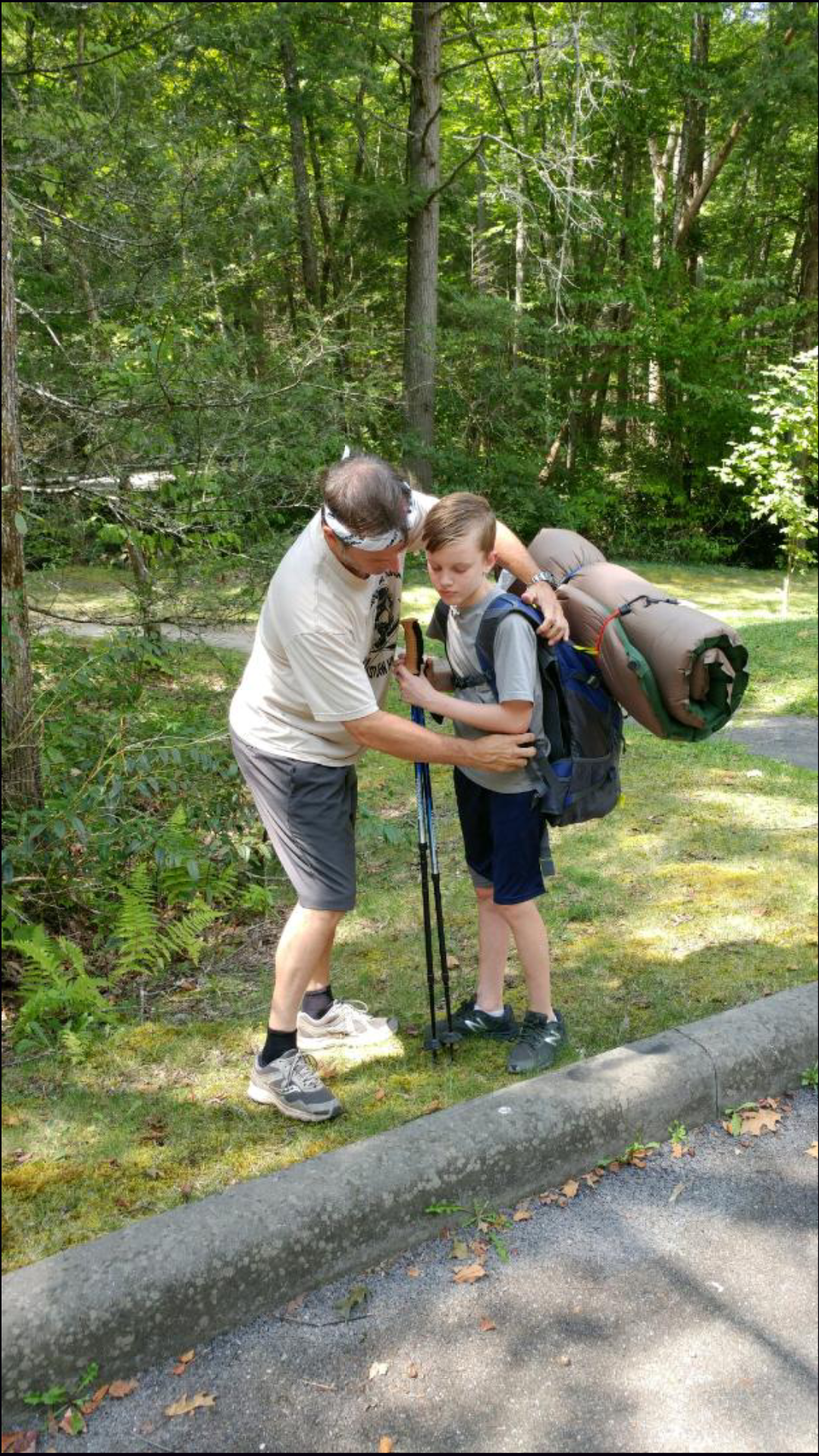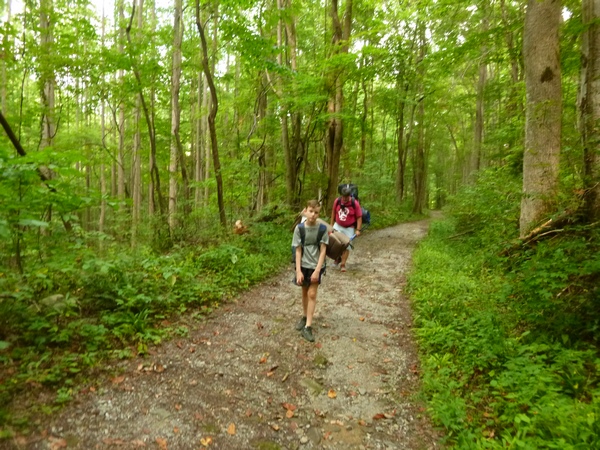 Thats Mike in the background.  Mike has been one of my good friends since 1988.  He wanted to see that his son got a full dose of Smokies so we trudged up towards a good spot.
While speaking with a group descending from Blanket mountain, I spied my only snake of the trip.  But he was gone before I could photograph the garter species.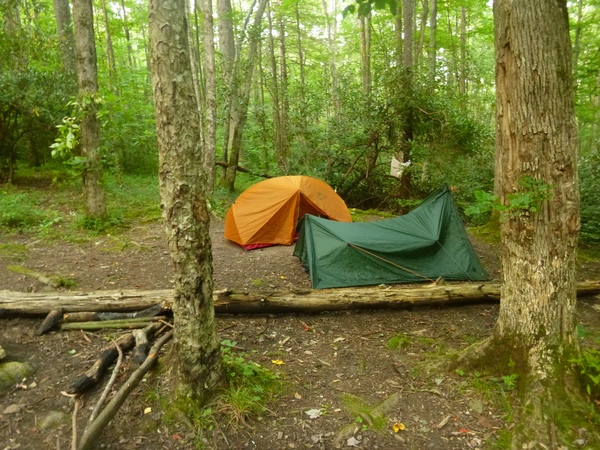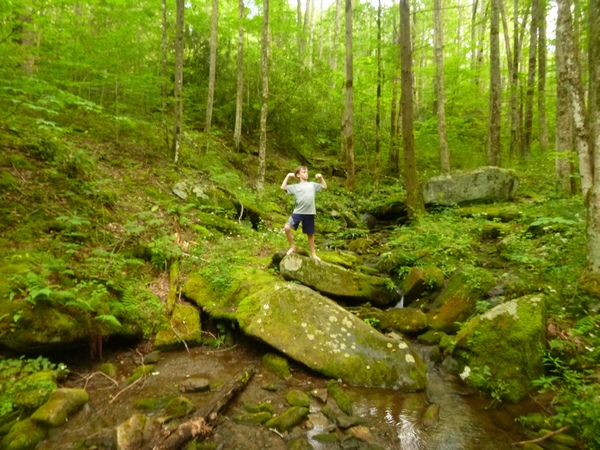 We played in the creek, chasing salamanders and crawdads. Spending time with him is is like walking back in time to my own childhood. He finds great wonders in the natural world.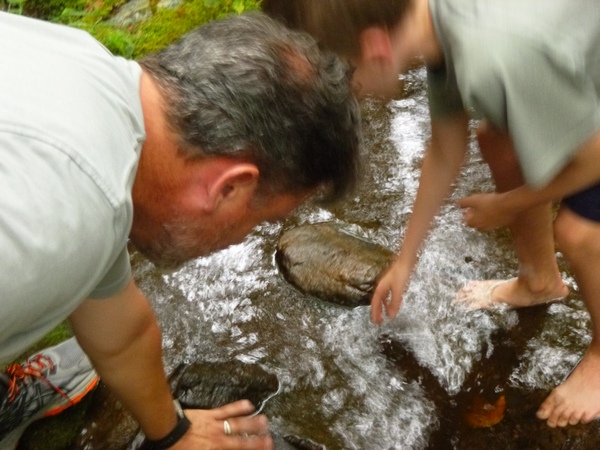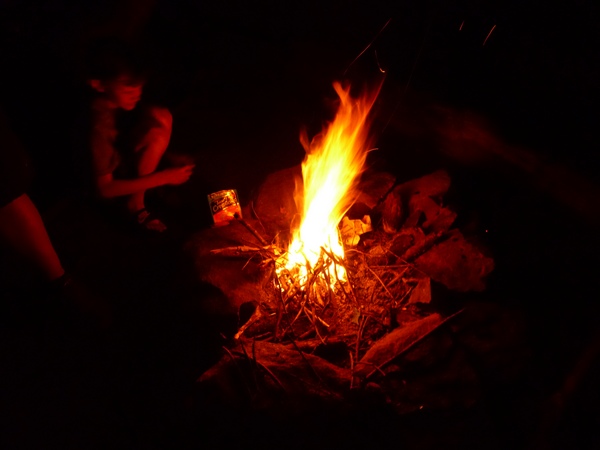 After eating every morsel of food I brought, Quillen was ready to retire for the evening.  Mike and I caught up on life since we hadn't seen each other for a while. Mike and I used to spend a good deal of time backpacking in the early 90s before he started raising a brood.  I was very honored when, upon the announcement of his first born son, he would curse him with the name Quillen.  But we all have our burdens to bear.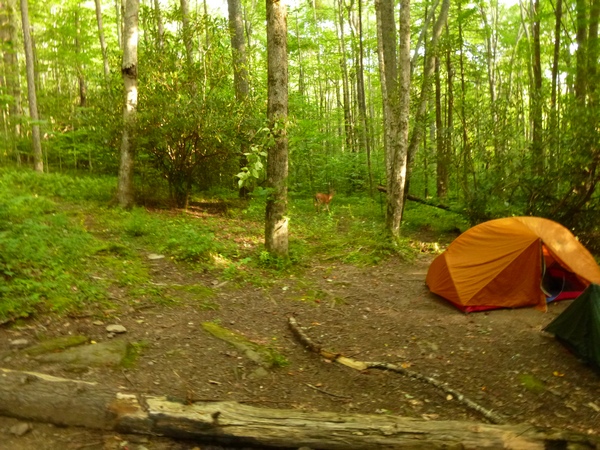 After a relatively calm night, minus Mike's snoring in the adjacent tent, we were greeted with a morning visitor.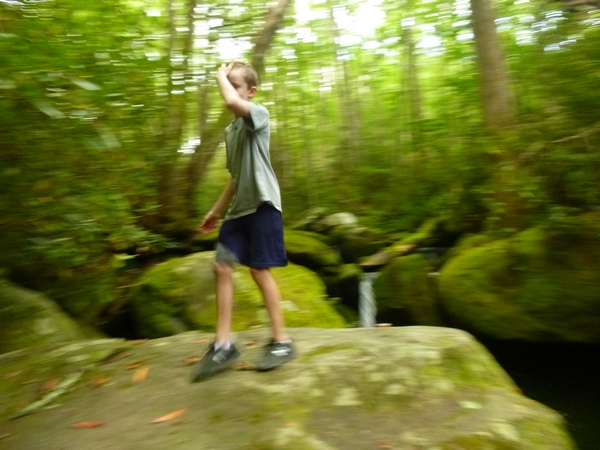 There was the mandatory Southernhighlander head dunk on the return at this great swimming hole about one mile up from Elkmont.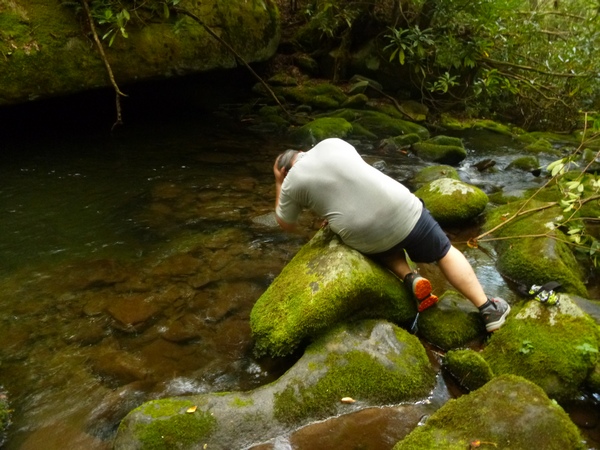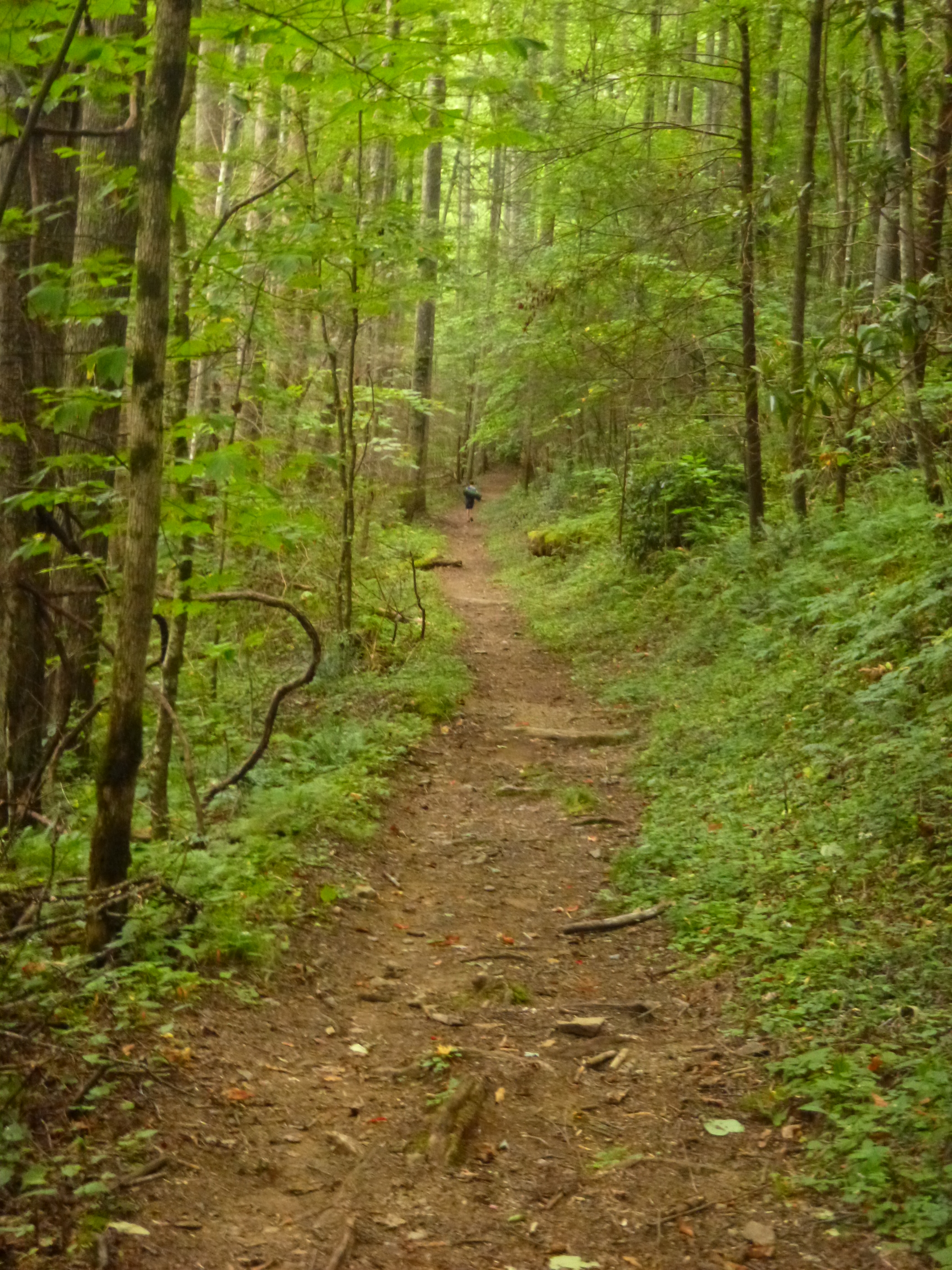 I forsee a life long future for little Q in the backcountry. He is a real trooper, a kind and gentle soul who isn't afraid of any bigfoot or hook arm man stories. He didn't complain one time about anything and was very appreciative of our time together.  Thanks buddy for spending your birthday weekend with me in the Smokies.
John