Laurel moved to Florida a couple of weeks ago to embark upon her post doctoral studies at UFLA.  So we hadn't seen each other but she decided to get a ticket home and we spent a little more than a day together.  It was Saturday, which was rain here, so we ate and relaxed.  It was a great visit.
I spent the remainder of Sunday on a road bike ride (with the requisite flat tire) and got invited to the Obed today.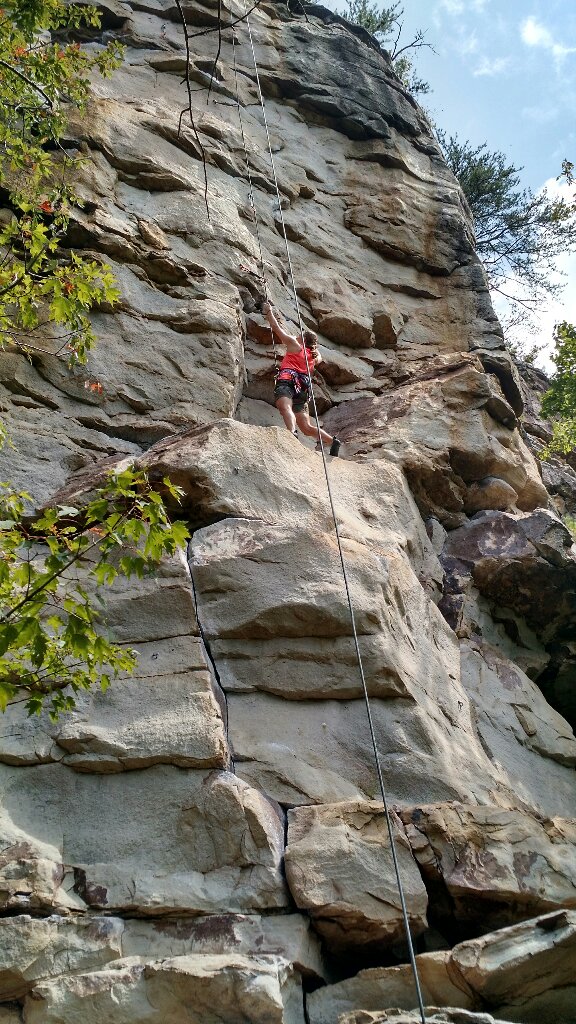 That's Wesley on a 5.10.  She made it look easy.  I didn't get much further than she was in this picture.  It wasn't my best day on the rock.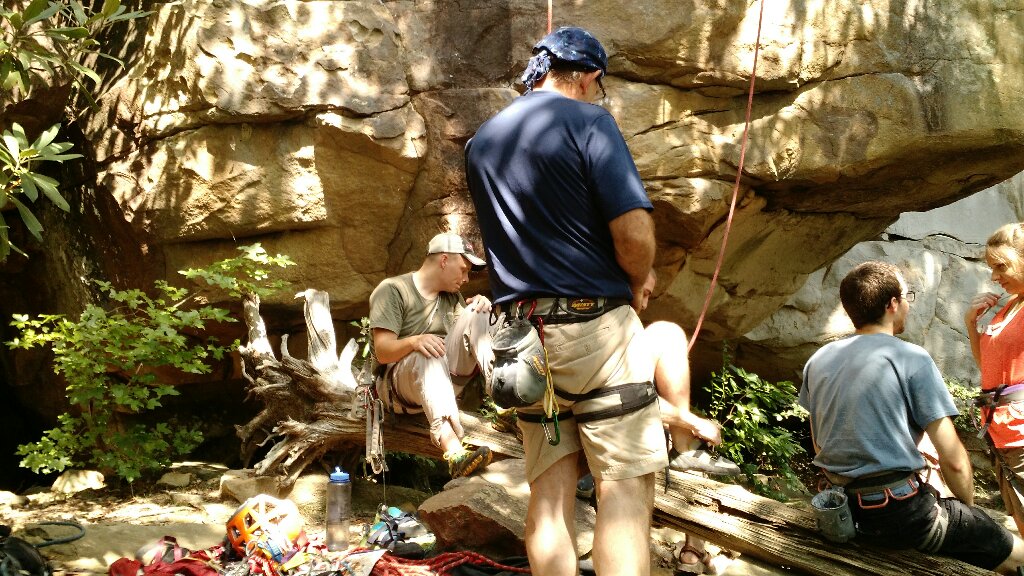 Chris is left and Frank Cook, who is a legendary figure at the Obed,  led up a trad climbing route.  I climbed it on top rope and developed a great appreciation for what he did on a trad lead.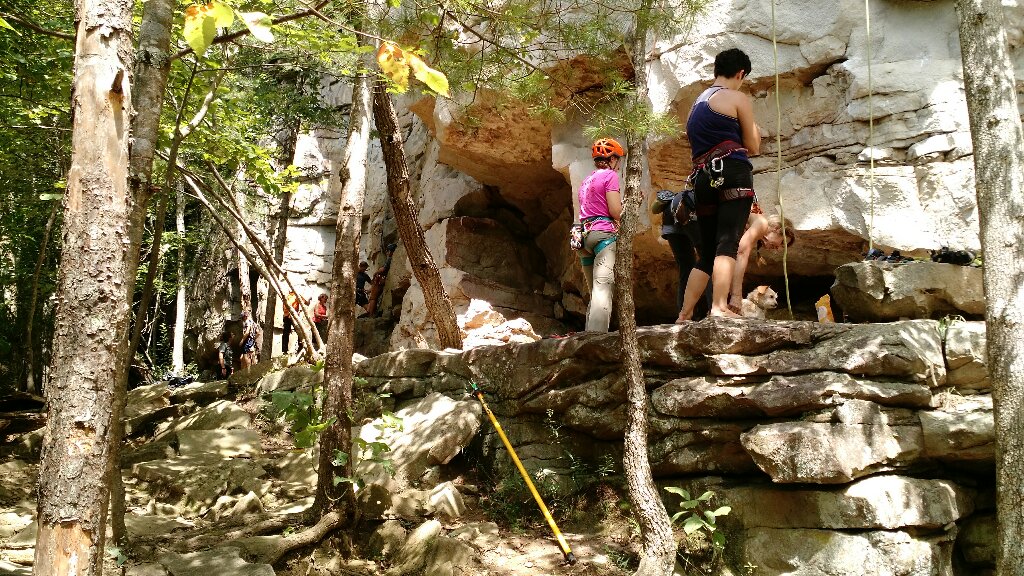 You would have expected that Labor Day would bring the crowds.  I knew almost everyone there from either Knox Crag or the Obed.  It is a small community.  Speaking of Knox Crag, I am hearing rumors that Ijams is doing everything in their power to get the crag back.  Why?  Two reasons, one is, they can charge people to climb there.  It is a feather in their hat to offer this service.  Two, Amber, the new director, has had a burr in her saddle ever since she was embarrassed over losing it.
So if you are reading this and think that Ijam's shouldn't be rewarded for closing the crag, built by local climbers and not Ijam's, by having this public piece of land handed back over to them, then consider writing a letter to Mayor Rogero, at this link here.  If Ijam's gets the crag back, they will restrict access to taxpayers like before.  How do I know this?   Because, when Ijam's controlled it, they would hog the entire area with guided groups. I personally witnessed this on the weekends before it was turned over to the city.
I can't tell you the number of times I was there when they had ropes hanging from multiple routes, to the exclusion of no guided climbers.  That is wrong.  So please consider sending a message to the mayor.  mayor@knoxvilletn.gov  You don't have to be a Knox resident.  In fact, an out of towner may have more impact than a local.
In summary, I had a great weekend and I hope that everyone reading this did too.
John