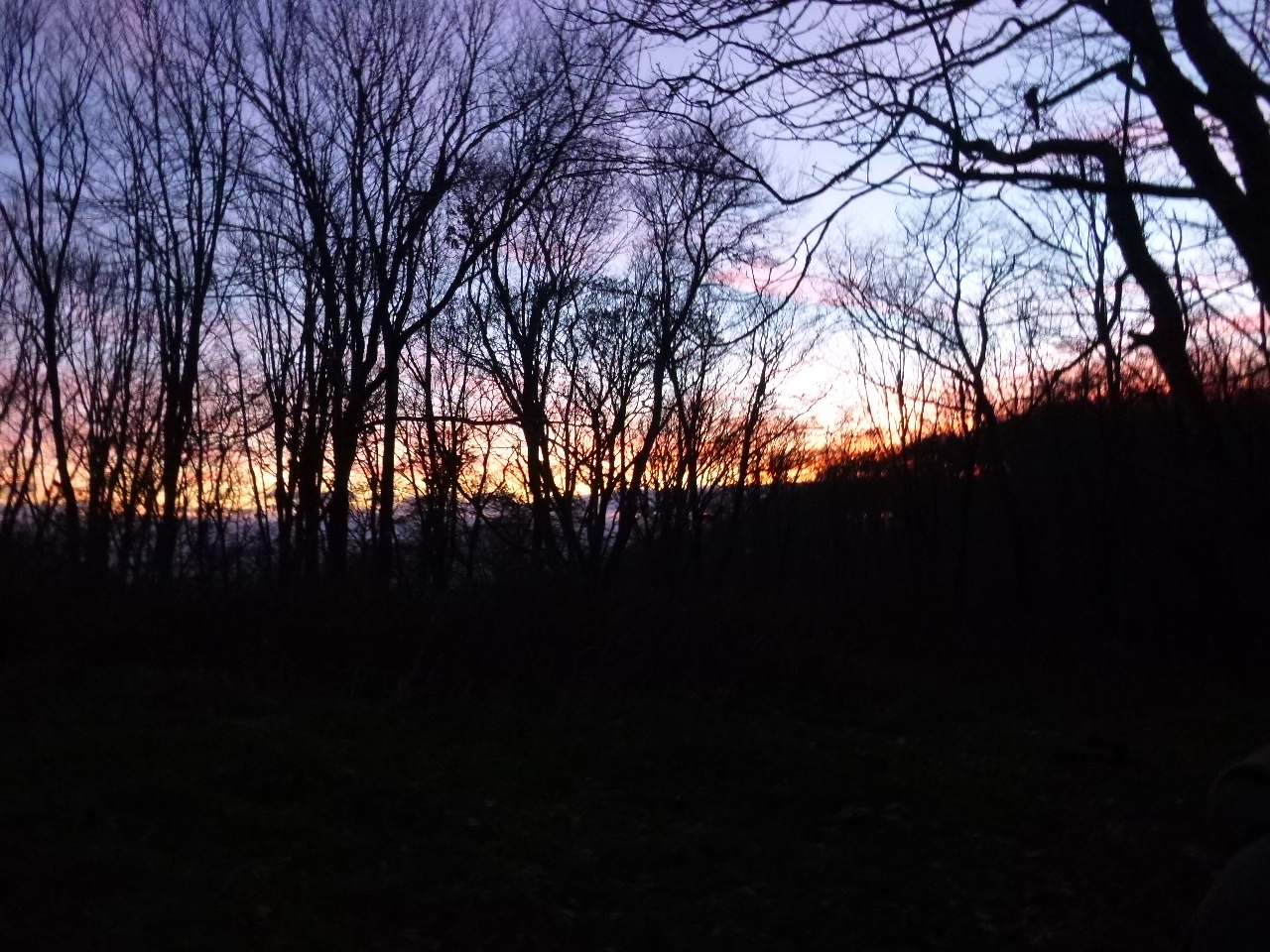 I was privileged to join my fellow Southern Forest Watch board members, Rob Cameron and Myers Morton in their quest to complete Smokies mileage this past weekend.
We had a bit of company.
Myers, Rob and Nick started Friday at the Dome, overnighted at Siler's and I met up with them Saturday coming in via Middle Prong.  It was 8.6 miles for me and about 3000 feet of elevation, give or take. I had a great solo walk. There was a strange sighting, though. And I welcome any input from those with an ornithological bent.
As I rounded the corner on Greenbrier I came across this.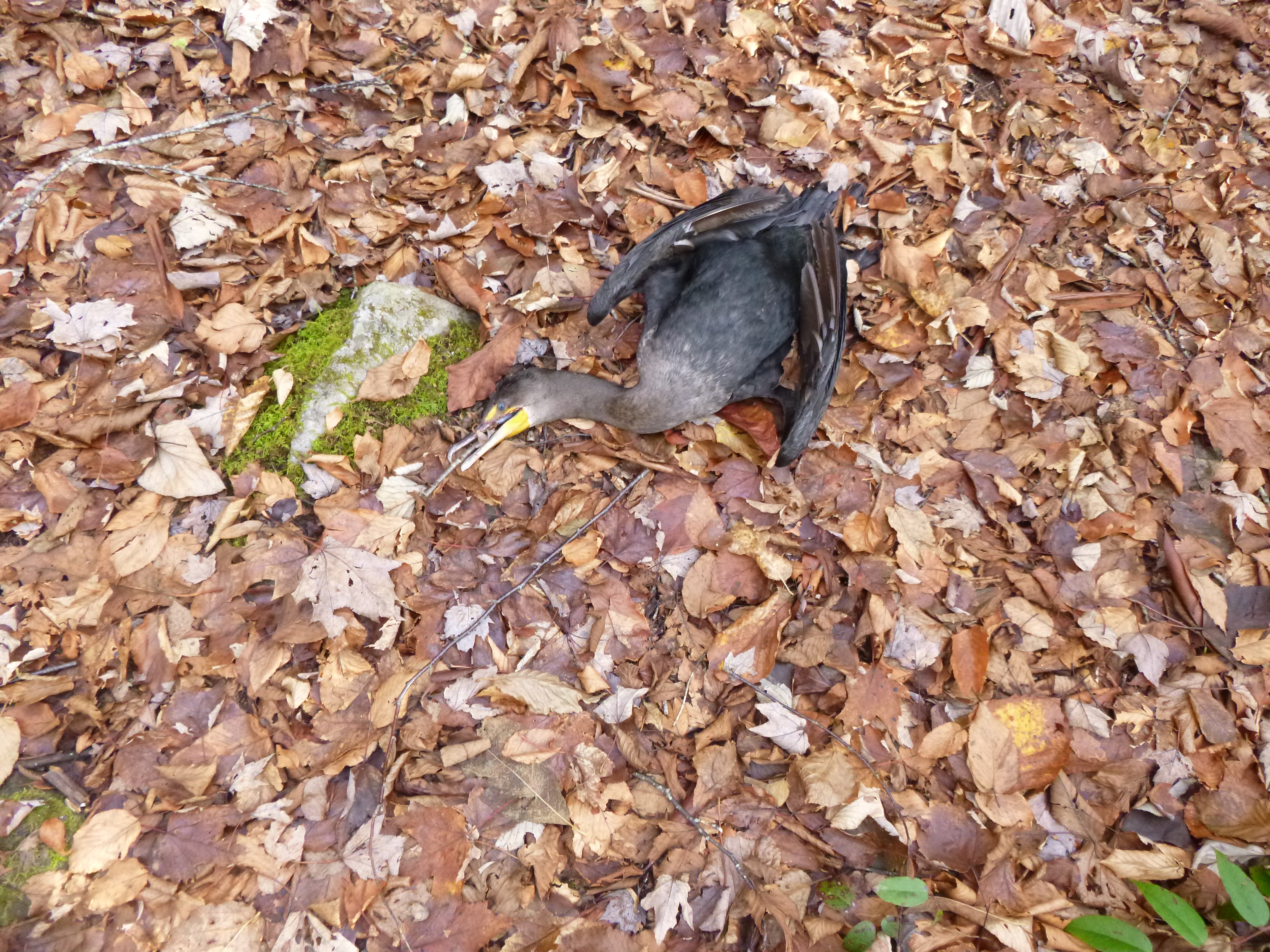 I don't have the slightest idea what type of bird this is. After doing my impromptu autopsy, moved on and about 25 yards ahead of me was a wet creek crossing upon which were four of this poor fellows compatriots who flew off upon my arrival.  It was quite a mystery as to what had transpired.  (update: Roger Murphy identified this as a cormorant. Good catch Roger)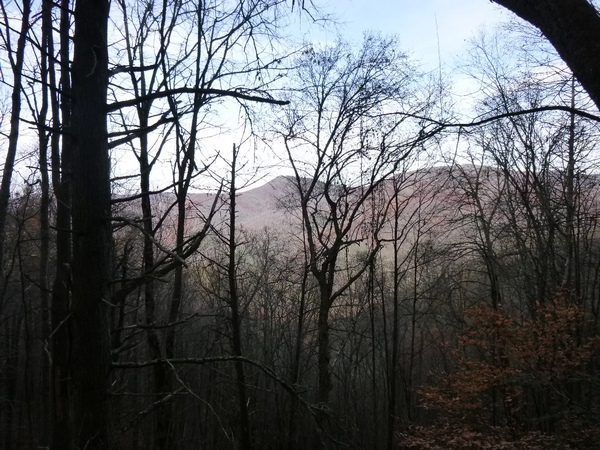 You can see that I had the trail along Greenbrier to myself.  I hadn't been out in the Smokies for a while, last weekend was the Fall Festival hosted across the street from my house by the AMBC. I wouldn't ordinarily miss peak leaf weekend but the festival was one for the books and I'm glad to have entertained guests who came and went during the two days of big fun at Baker Creek, which I enjoy almost daily.  Here is a pic of the nightime fun in my backyard last weekend.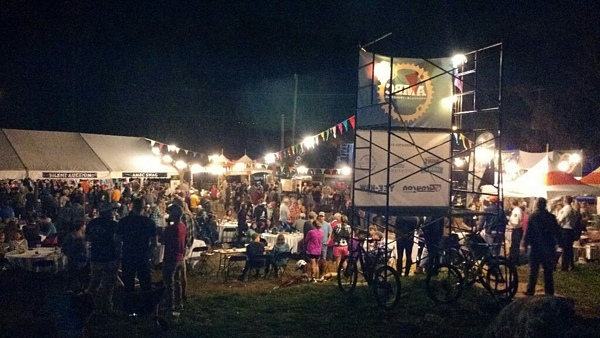 Pardon my digression, anyway back to the ascent of Greenbrier.  It was cathartic to sweat up a trail in the crisp Fall temperatures after passing the combat hikers who turn around at Lynn Camp.  Three hours was my final time to the shelter.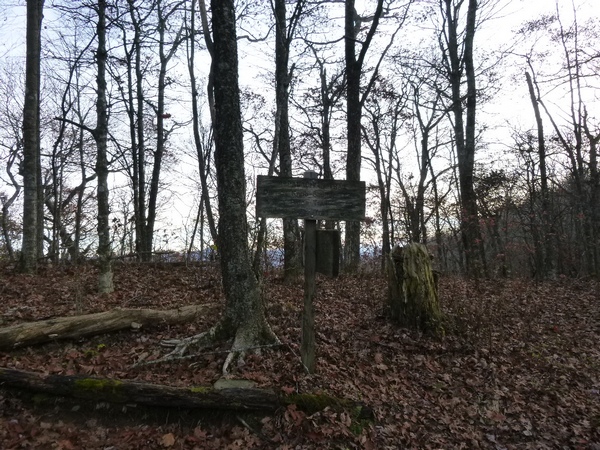 Catching a nice sunset from the AT.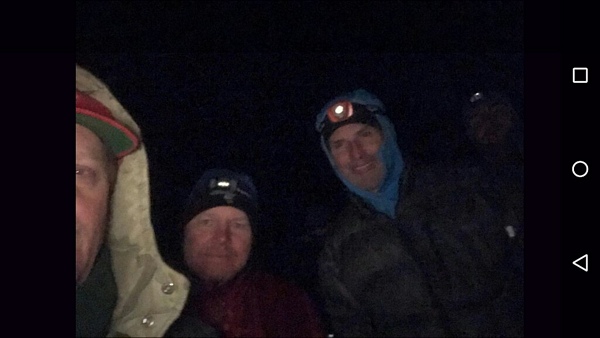 It was cold, windy and moist.  But in true Highlander/Hell Guy fashion, a fire was soul warming.
We had section hiking company from Canada. A good group who retired early.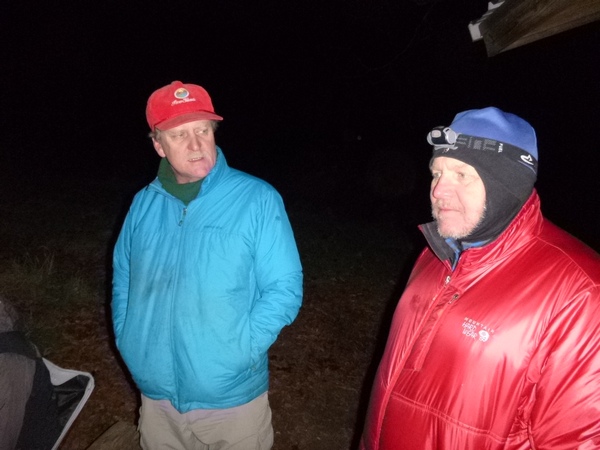 Myers and Rob hung out with me for a while.  I soon realized that Myers bedded down to beat Rob and his talent for both inhale and exhale snoring. He could give Martin a run for his money.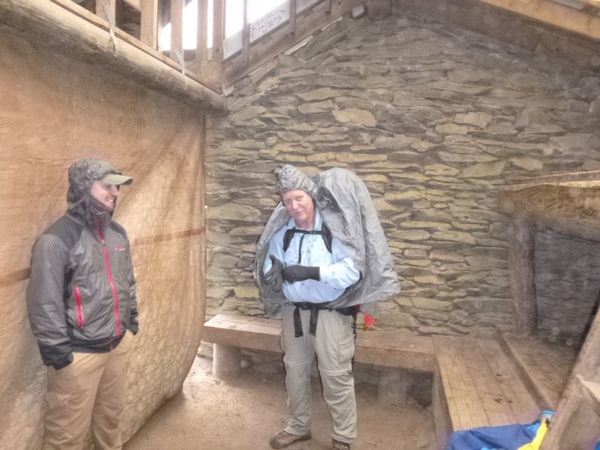 In the morning, we were visited by the coneheads.  It was what you may call a "heavy dew" situation.  So heavy, one might almost be tempted to call it rain.  It was very moist.  Myers decided to descend with me as Nick and Rob headed towards Thunderhead and Rocky Top.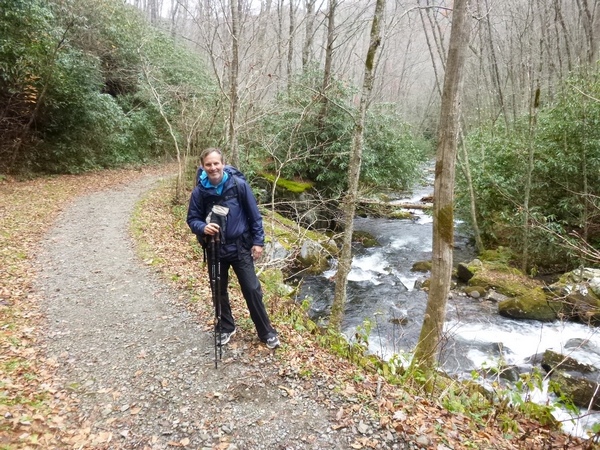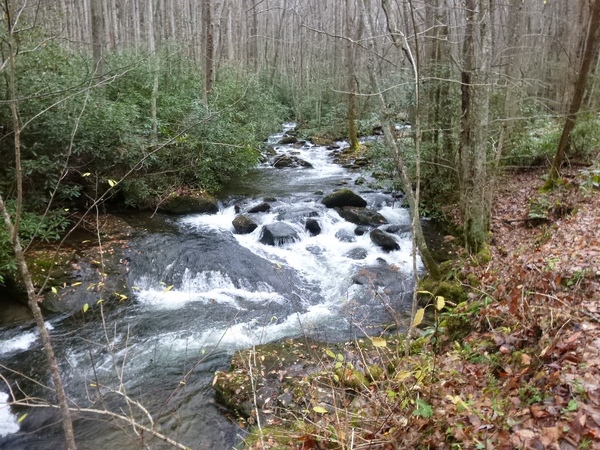 It was a great outing with great folks.  I enjoy time spent with my SFW board members and friends. We strategized and made plans for the future.  SFW has been pressing the NPS to open Parson's Branch Road and Scott Mtn Trail. We also questioned them about the continued closure of campsite 90 and campsite 17, ostensibly for bear activity. The NPS is dragging their heels.
It is quite possible that the multi year delay in opening Scott Mtn is due to pressure from homeowners along that trail who wish to avert hikers in their backyard.  Sound familiar?  Yeah, another potential Blackberry Farm/Sundquist situation.  I have corresponded with them over the situation.  We are plotting additional measures.
I wish everyone a great couple of weeks and plan to be out with Yo Yo and Laurel next weekend.