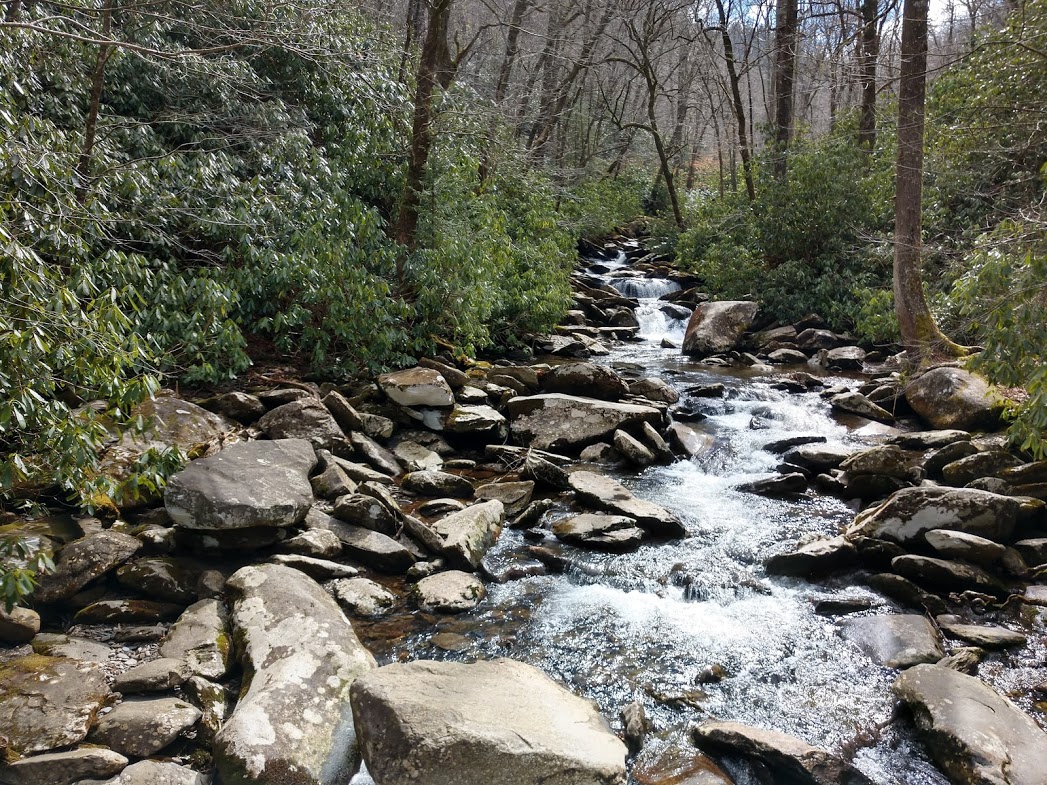 It was a workout day where I went for some quick elevation gain. Having not been to the Chimneys since the fire, it was a good excuse to warm my legs before Everest in 5 weeks.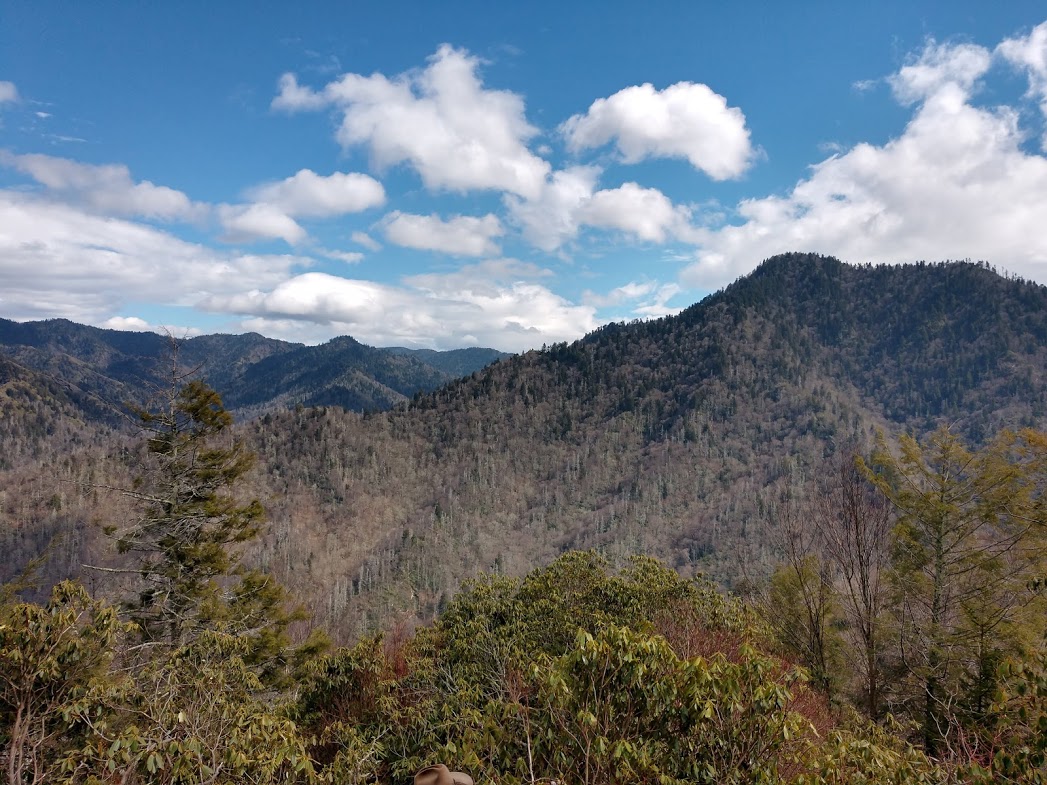 My new Motorola phone takes crisp photographs.  Makes me realize that I may need to retire my old Panasonic prior to heading into Nepal. Saturday was spectacular and uncharacteristically warm, in the 60s.  I crossed the lower creeks and headed up.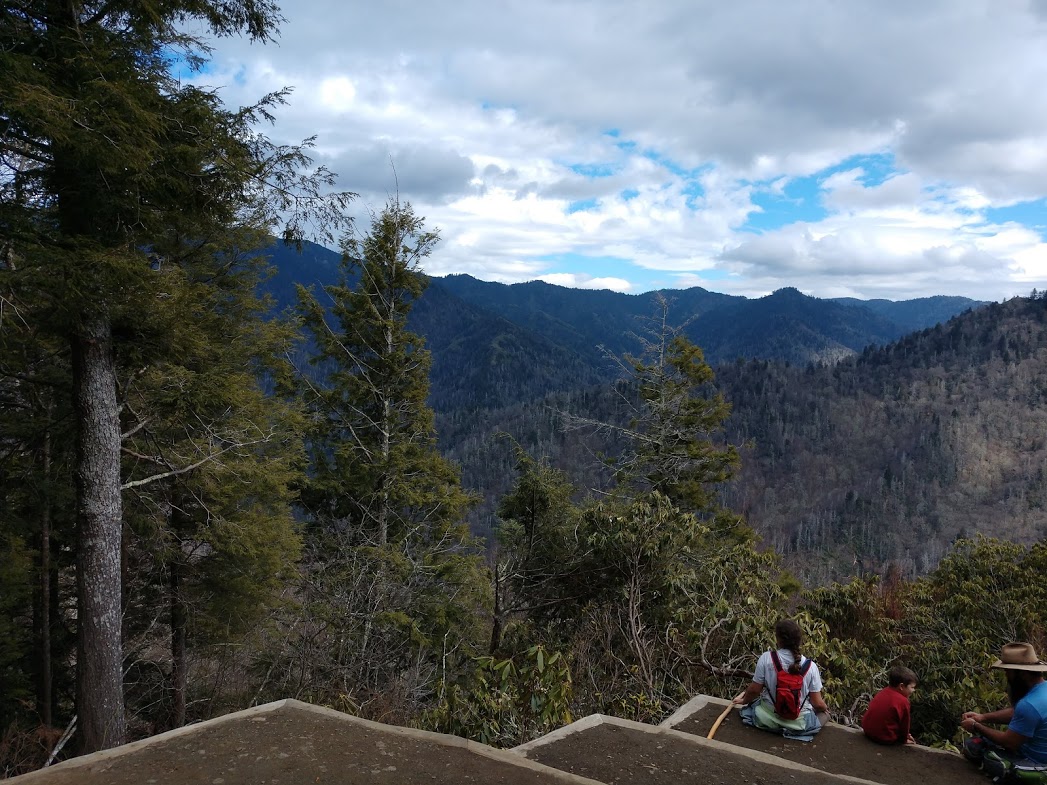 This is the new Chimneys view. You are no longer allowed anywhere near the actual pinnacles.  I was surprised how far back the NPS has stopped visitation. They apparently cut some trees here to create this overlook.  I stayed for a few minutes and dropped back down to Road Prong.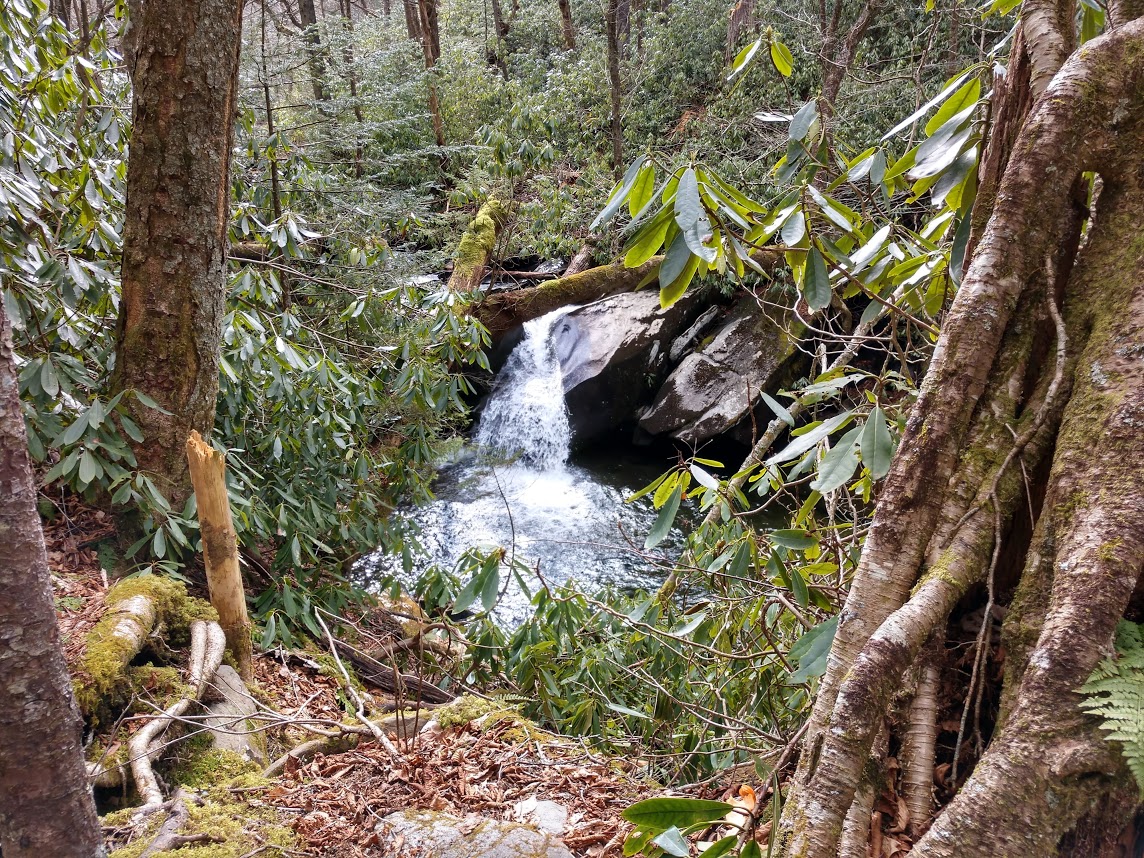 I've always found it one of the park's hidden gems. I soon lost all dayhikers and was absorbed in a springlike walk up what used to be the main thoroughfare between North Carolina and Tennessee. Climbing this slender trail which hugs the creek, it was difficult to imagine a wagon ever negotiating this wilderness.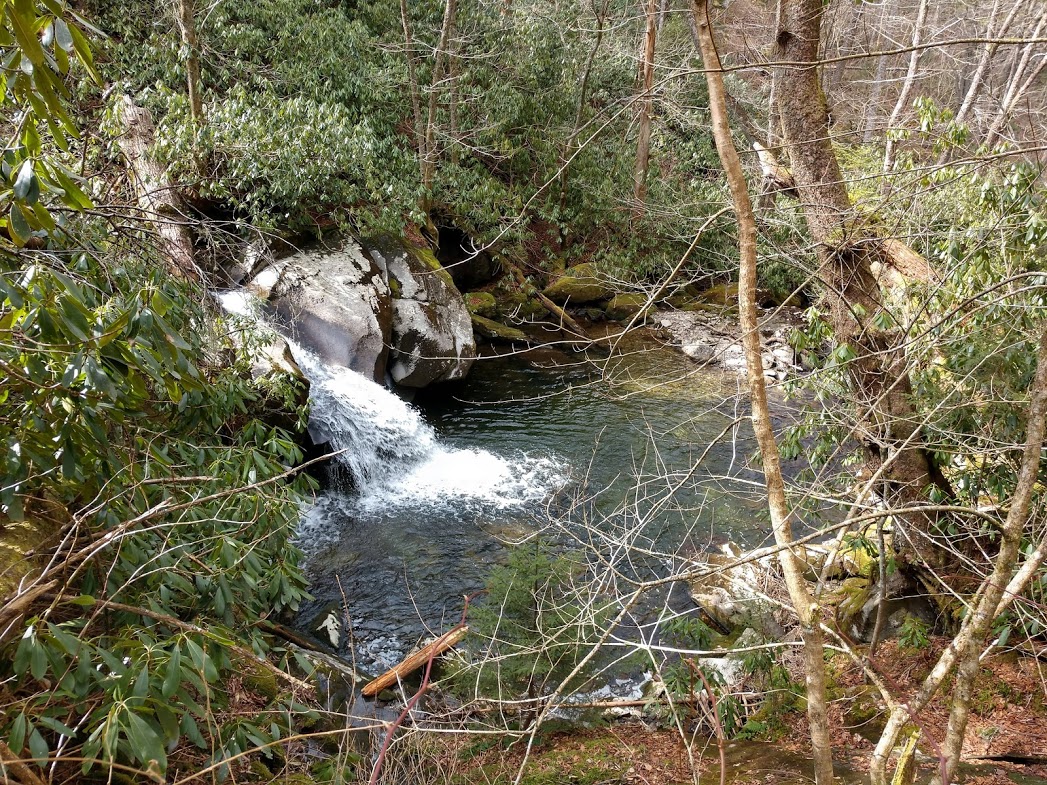 Little pieces of Heaven are found up Road Prong. My piece was solitude and great weather, a blessing from above. The weeks are falling quickly for me as I prepare and begin to travel the road to Sagarmatha. It is a period of finalizing the arrangements to shutter my multiple business interests for two months, organize gear and complete preliminary paperwork. In March I will fly to Alaska for some final prep on the ice with Neil, Lee and John Davis. Soon afterword, we will depart Knoxville for Doha, Qatar, then on to Kathmandu.  After some days in Nepal's capital, we will embark for our flight to Lukla, the world's most dangerous airport. From that point our trek into Everest Basecamp begins.
I am excited, frantic and mildly nervous, not about the ascent but the details here at home.  But it is all coming together by the grace of God.
Stay tuned, be well and get out on the trails.
John