It was an incredible evening with my hometown and the WSCC Adventurers club last Thursday.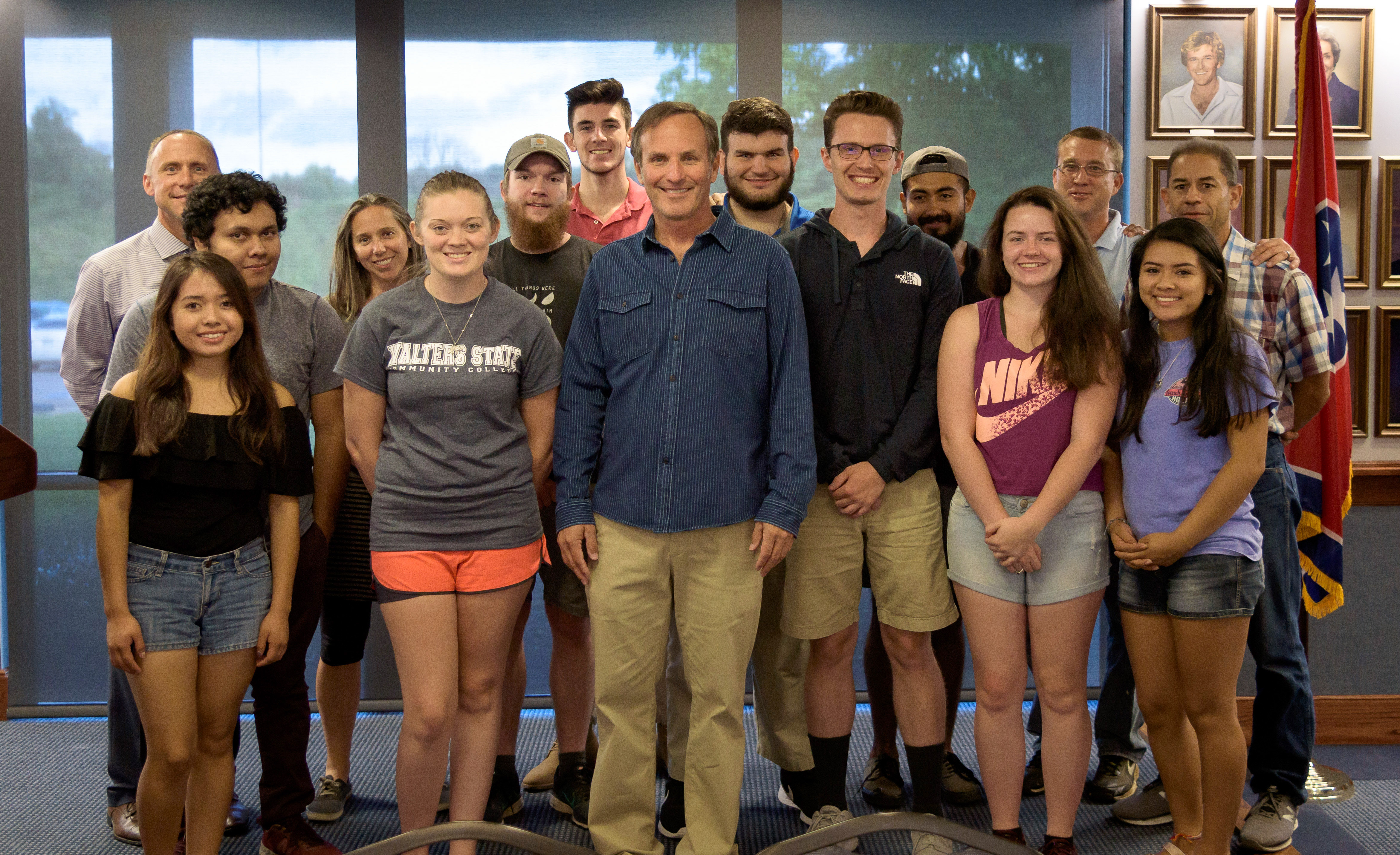 We had a standing room crowd with lots of enthusiasm and good questions about mountains and mountaineering. I was able to share the genesis of my journey from Rainier to Everest with the Adventurers club, of which I am now a proud honorary member.  Excellent venue at Walters State. Thanks to Dr. Miksa, JB Pectol and David Quillen for making this event so successful.
I will be speaking again on Oct. 18 at Little River Trading Company if you weren't able to catch this gig.  Attached is information about that upcoming fundraiser for Southern Forest Watch. In case you are wondering if I have abandoned outdoor activities, rest assured.  I have not. Last weekend was trail days at the Obed. We hiked in to the Tieranny trail and spent a very hot, snaky day rebuilding water bars to prevent trail erosion. I found it to be a better workout than most of my Everest training.
So all is great here on my end, looking forward to Fall eventually getting out of bed and putting some of this heat to rest so we can hit the trail in earnest.
https://www.facebook.com/events/231914867679748/