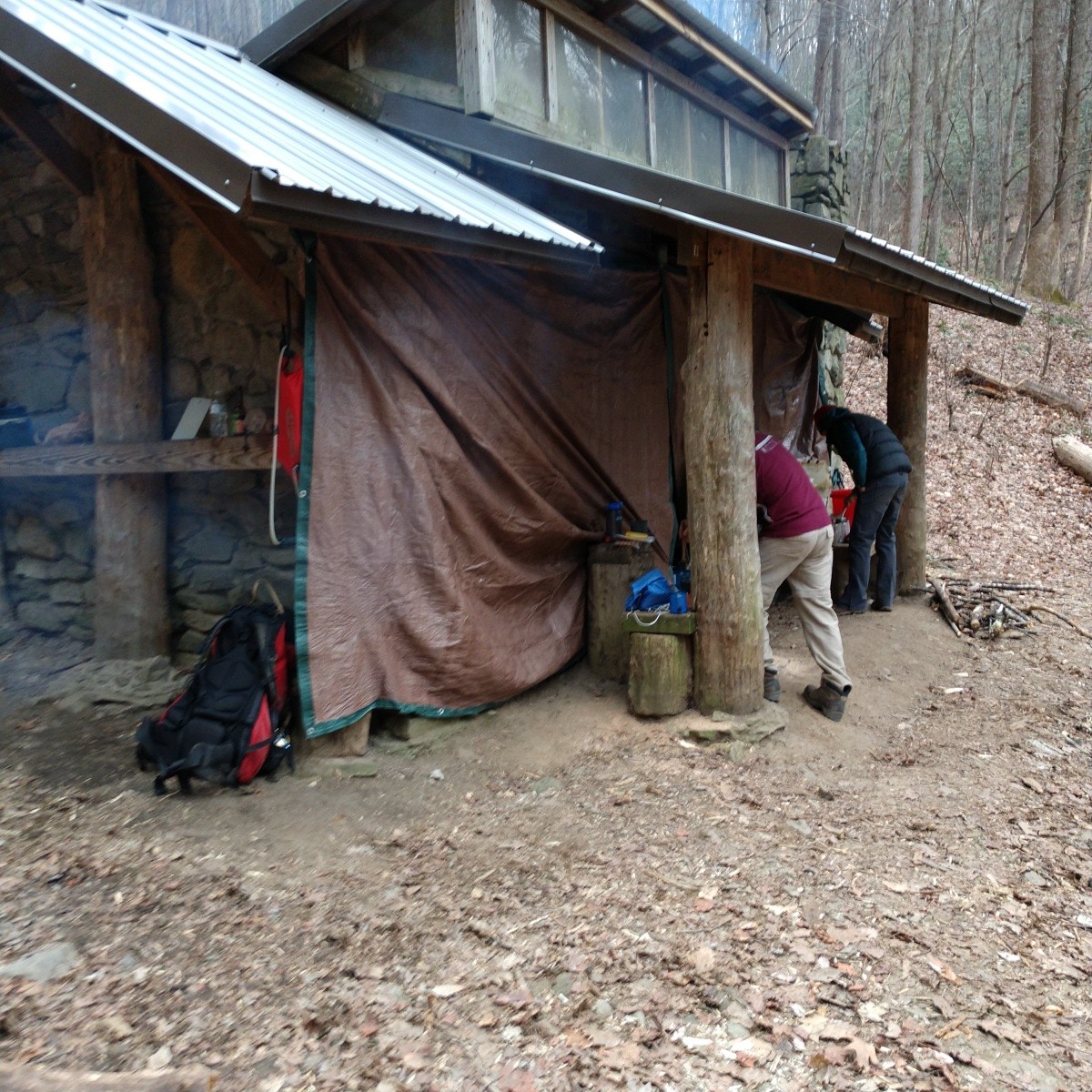 JD had been organizing this big event for a while. But the pending weather sort of changed our plan to go to Bob's bald with a large group. Instead we decided to do a quick hit Backcountry trip to Davenport Gap and it didn't disappoint.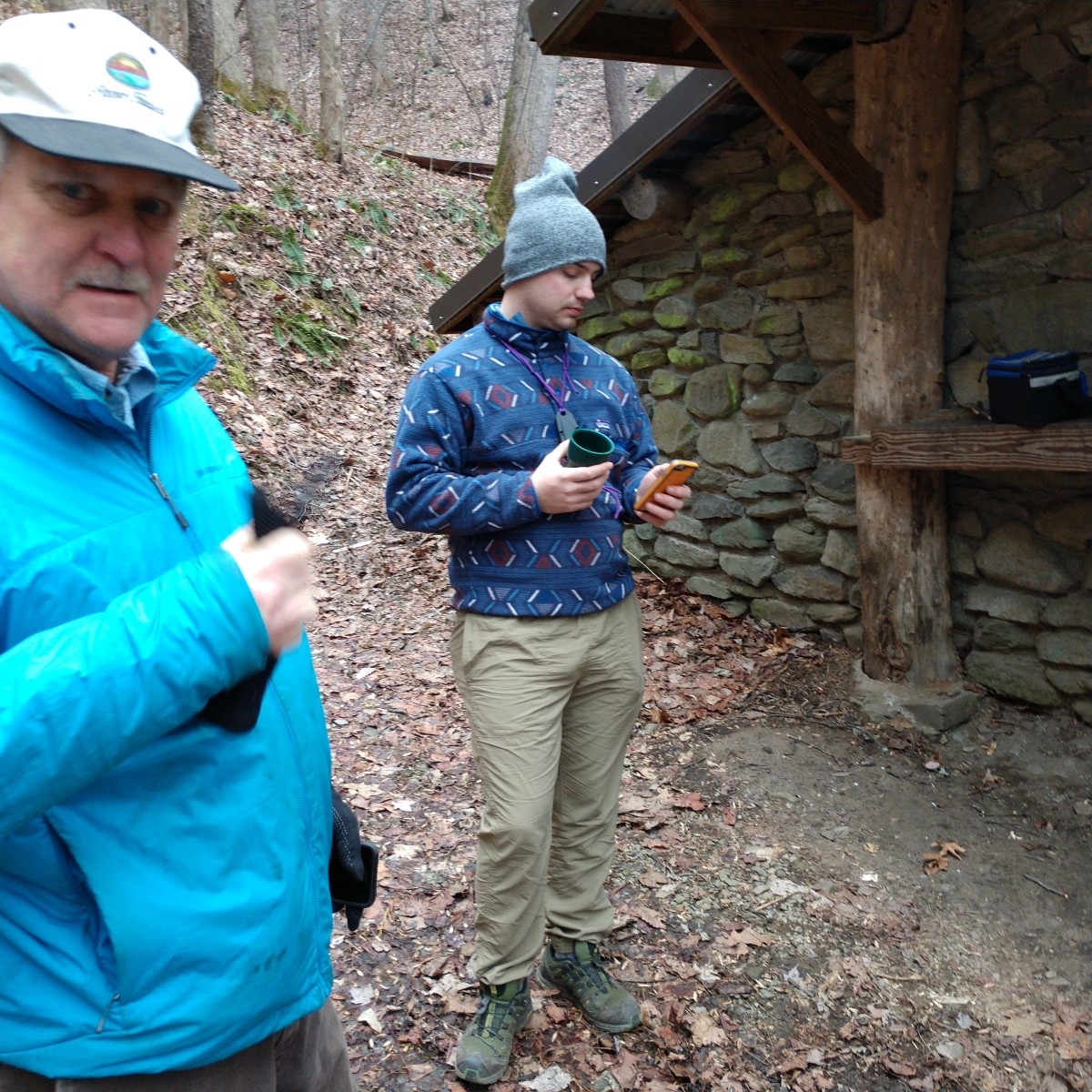 This whole thing didn't even come together until Thursday evening. I texted Myers in the morning and he and Nick were totally up for it so at 8 p.m. we hit the trail Friday night.
When we arrived, Richard, JD, the girls and Brian had this wonderful buffet of culinary senses involving venison and other exotic game.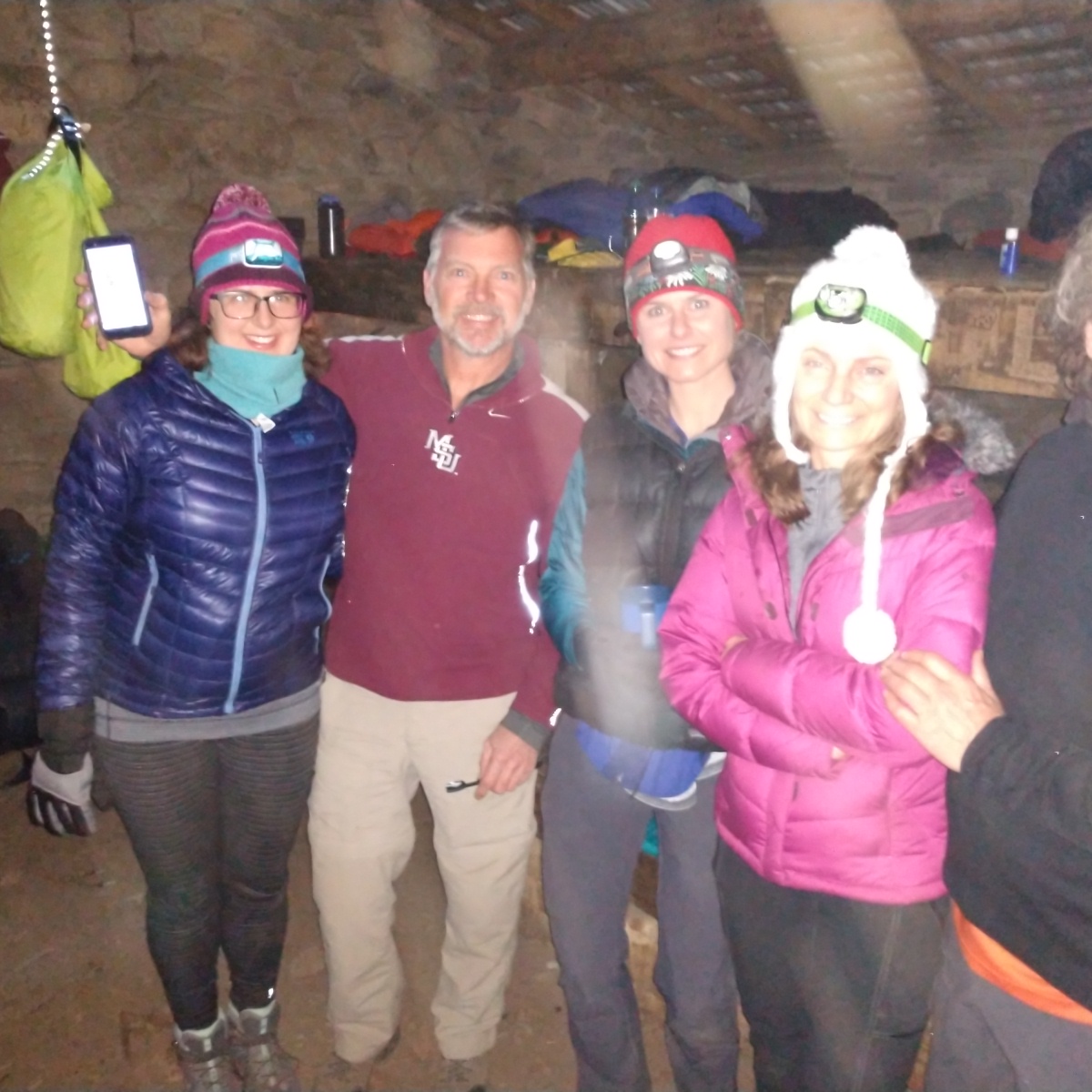 They had all been there since well before the sun went down and had a beautiful fire raging but we had to add another one outside.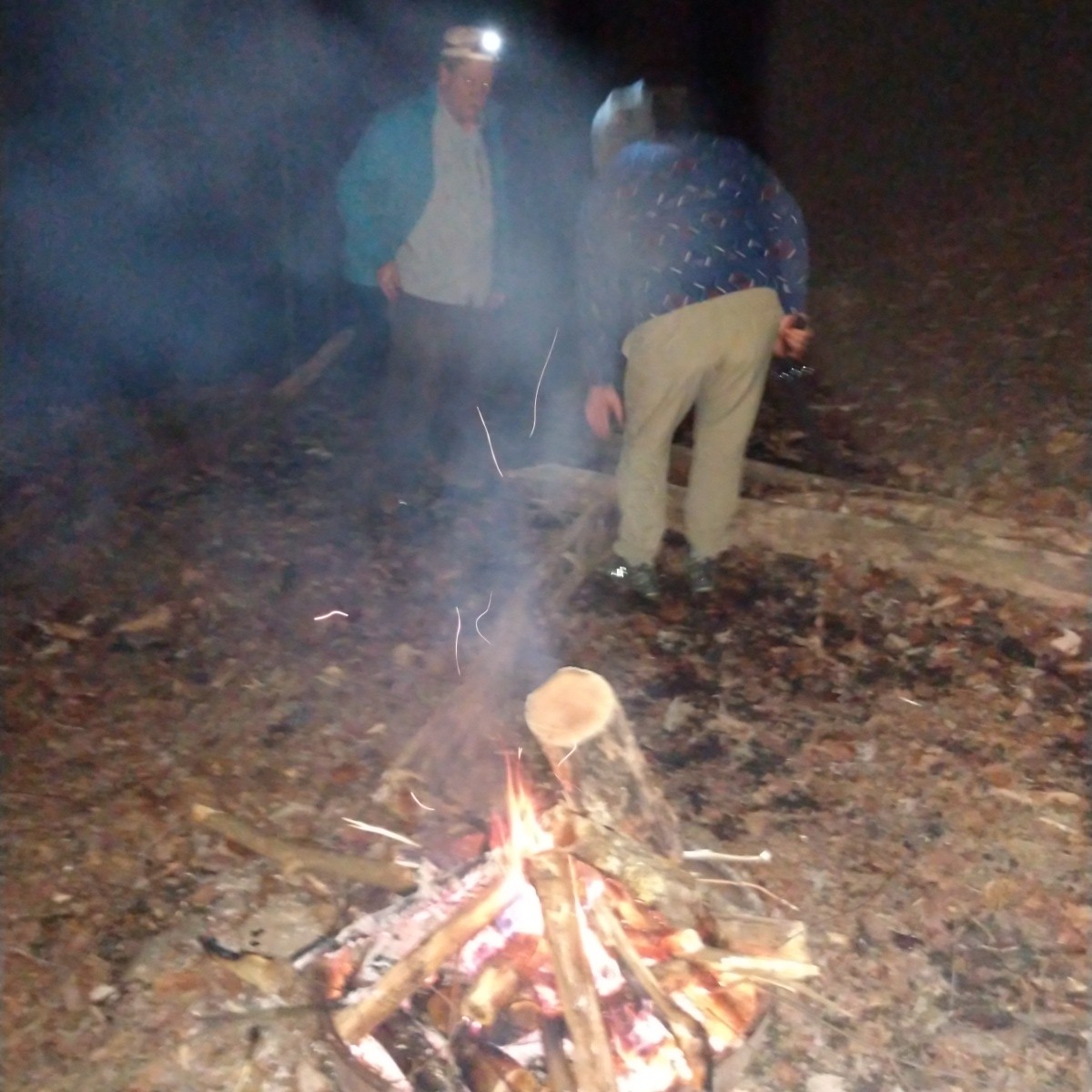 The weather has moderated considerably, so we were able to go in and out of the shelter at our leisure.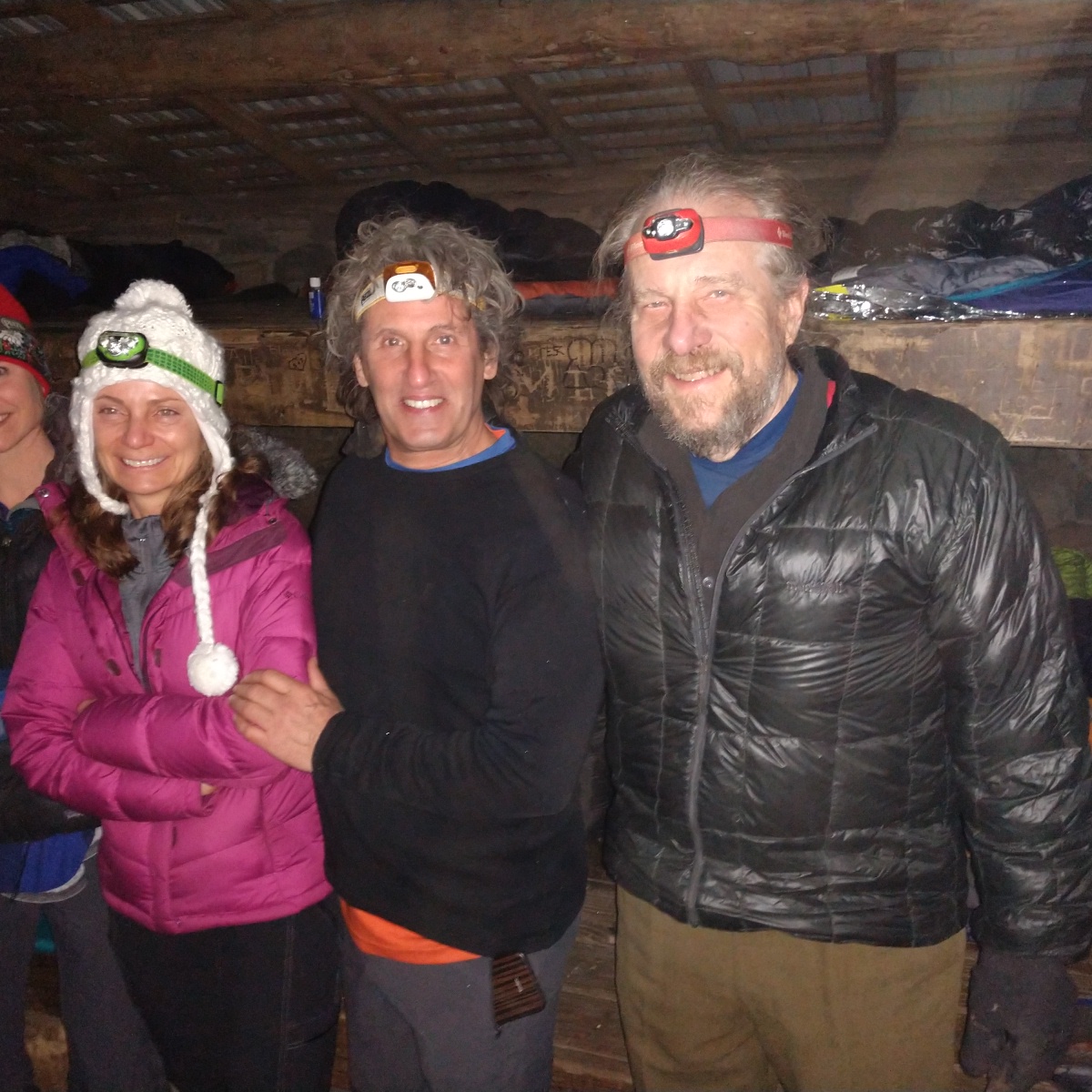 Yes that's a legendary Bert Emerson AKA wildcat a triple crowner. He was the official chaplain on the Appalachian trail a couple of years ago on his second lap. Many of JDs crew are multiple map completers in the Smokies; JD having done at least six of them.
We stayed up until the wee hours of the morning spinning tales around the fire and getting to know everyone. Quite the congenial group we all agreed.
Early the next morning Richard and Lauren cooked breakfast for us and it was equally phenomenal as the feast the night before.
These folks know how to live.
My only problem I had the whole night aside from working late and getting in late was not properly closing the valve on my sleeping pad. So I wakened with some sore hippage.
We beat the weather and had a fantastic experience with JD and his crew thank you to Richard and all of their hard efforts to host us feed us and entertain us.
These quick-hit Friday night trips are excellent in that it gives us the rest of the weekend to have normal weekend activities and to beat the impending weather.