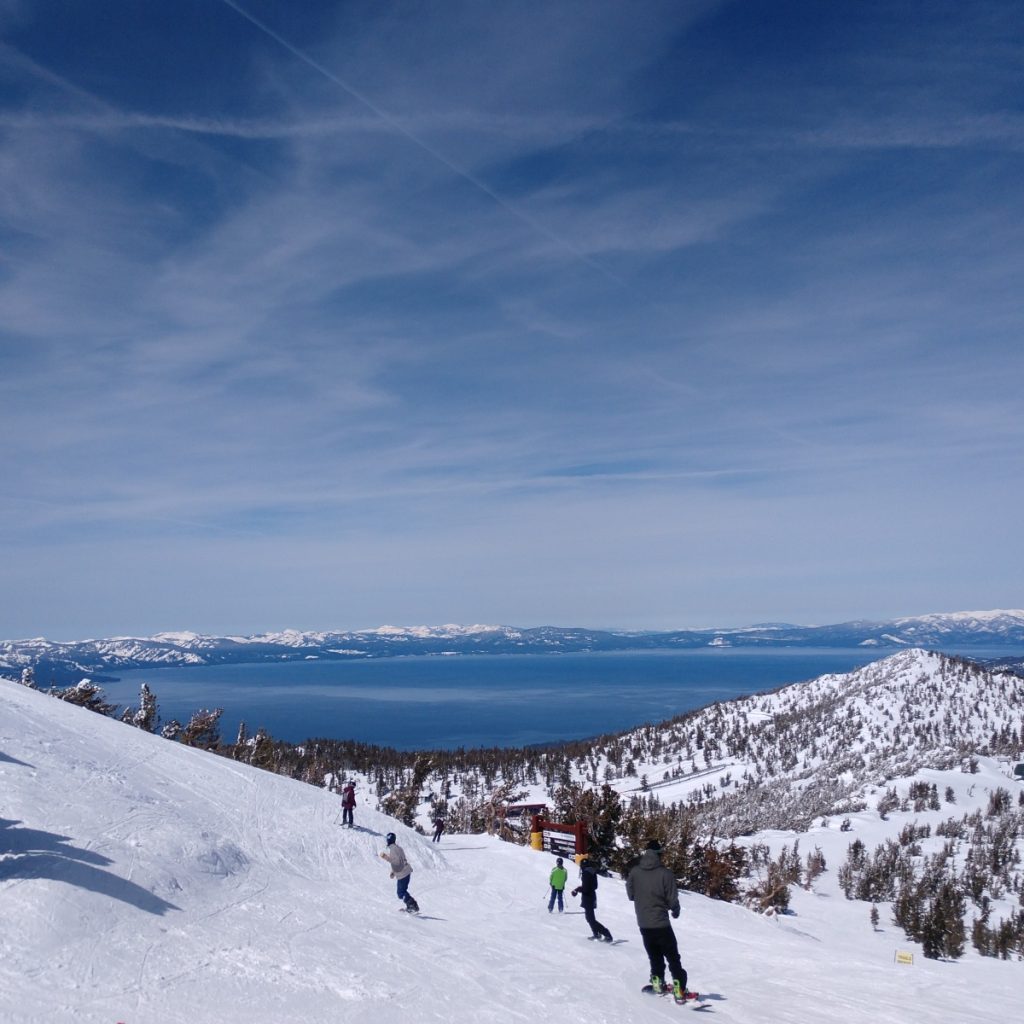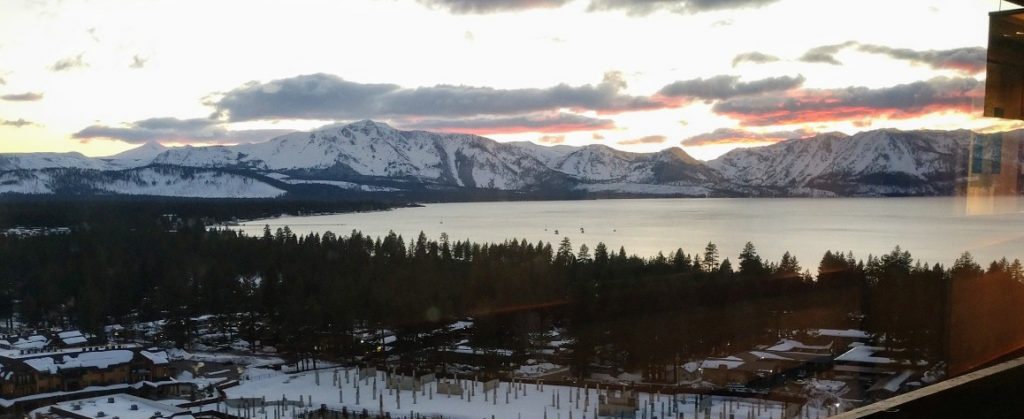 Spring break. And I desperately needed some snow time. Work was killing me, I've been pulling 12 hour days.  So, off I went.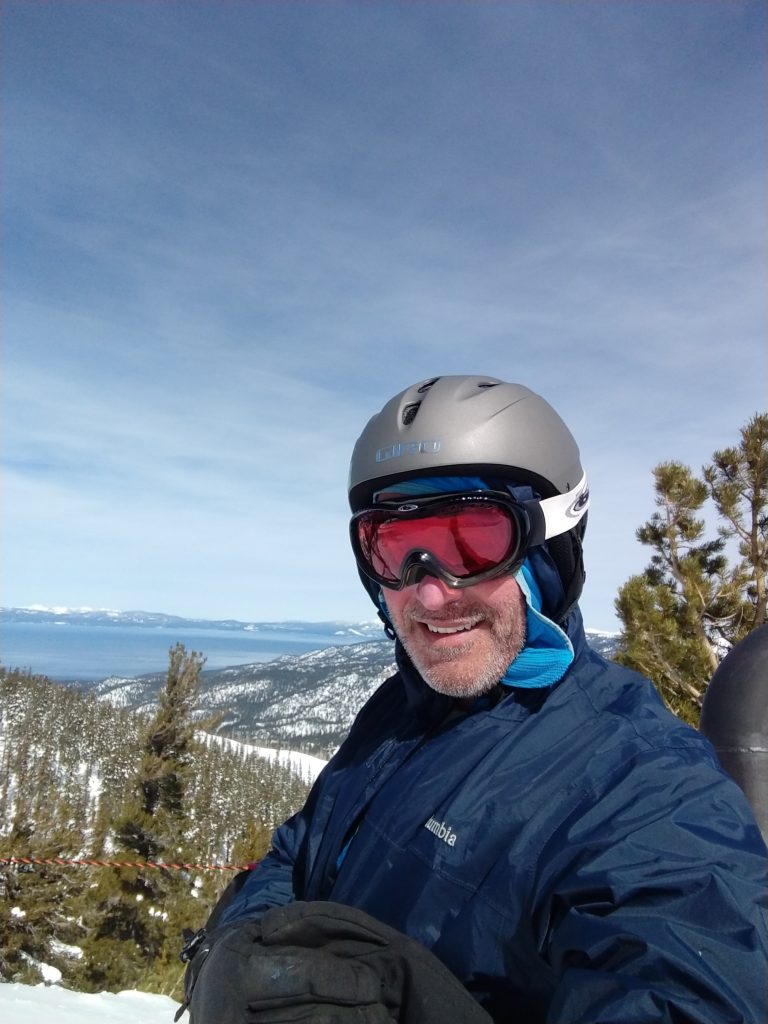 Tahoe has had 40 feet of snow this year. It's a record snowpack in all my many vacations to the region. I went solo. Laurel had to work. But my buddy, Howard expressed an interest in seeing this region, so he joined me. Howard is embarking upon a trek to Everest Base camp in a few weeks. So Tahoe would be good training. Soon, Howard was donning snowshoes and climbing all around the lake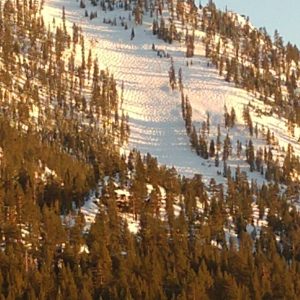 This is the infamous Gunbarrel double black diamond. In the old days Toad Shrader and I would shred this mogul run up. Nowadays it shreds of my knees up so I made only one descent.
This week I spent a majority of my time over on the backside of heavenly resort.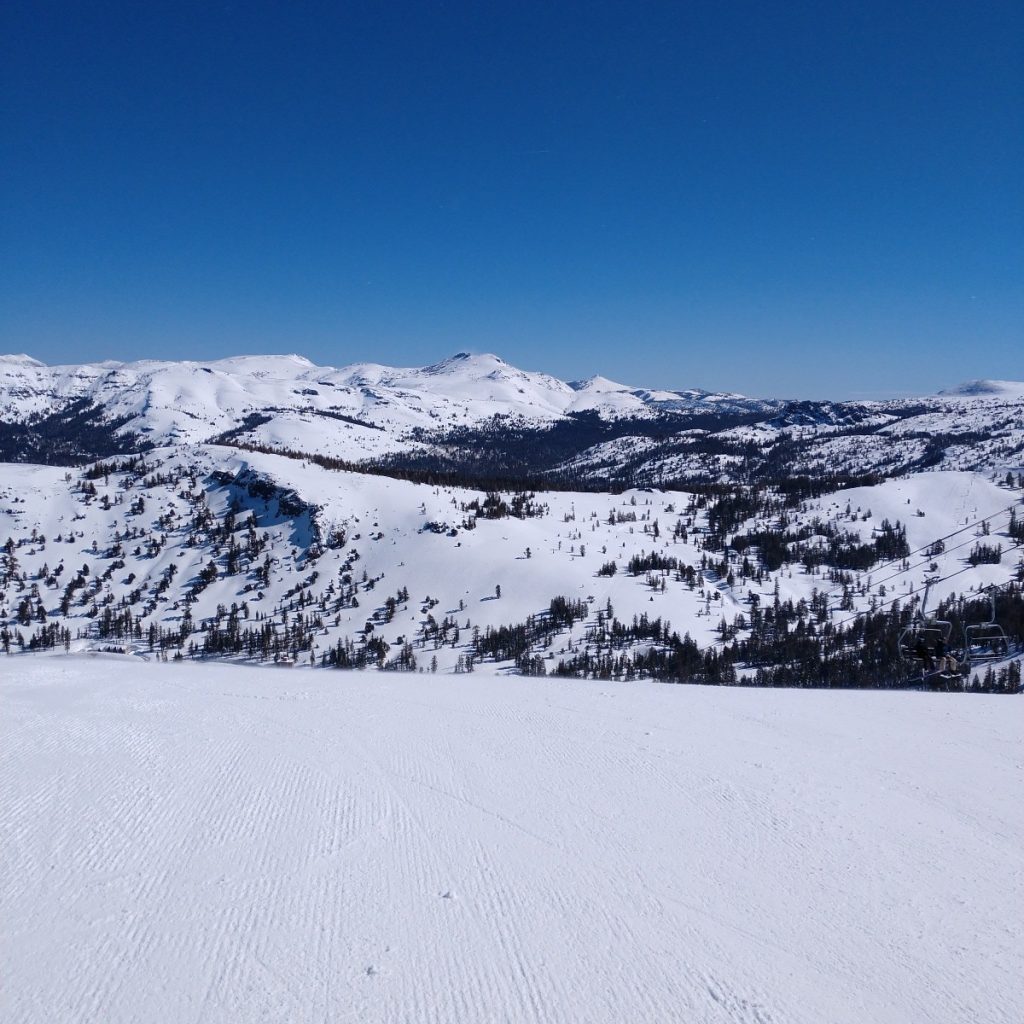 One day I did make the one  hour excursion over to Kirkwood resort. As you can see Kirkwood is full of imagery. There were no crowds whatsoever and it was a very pleasant ski day.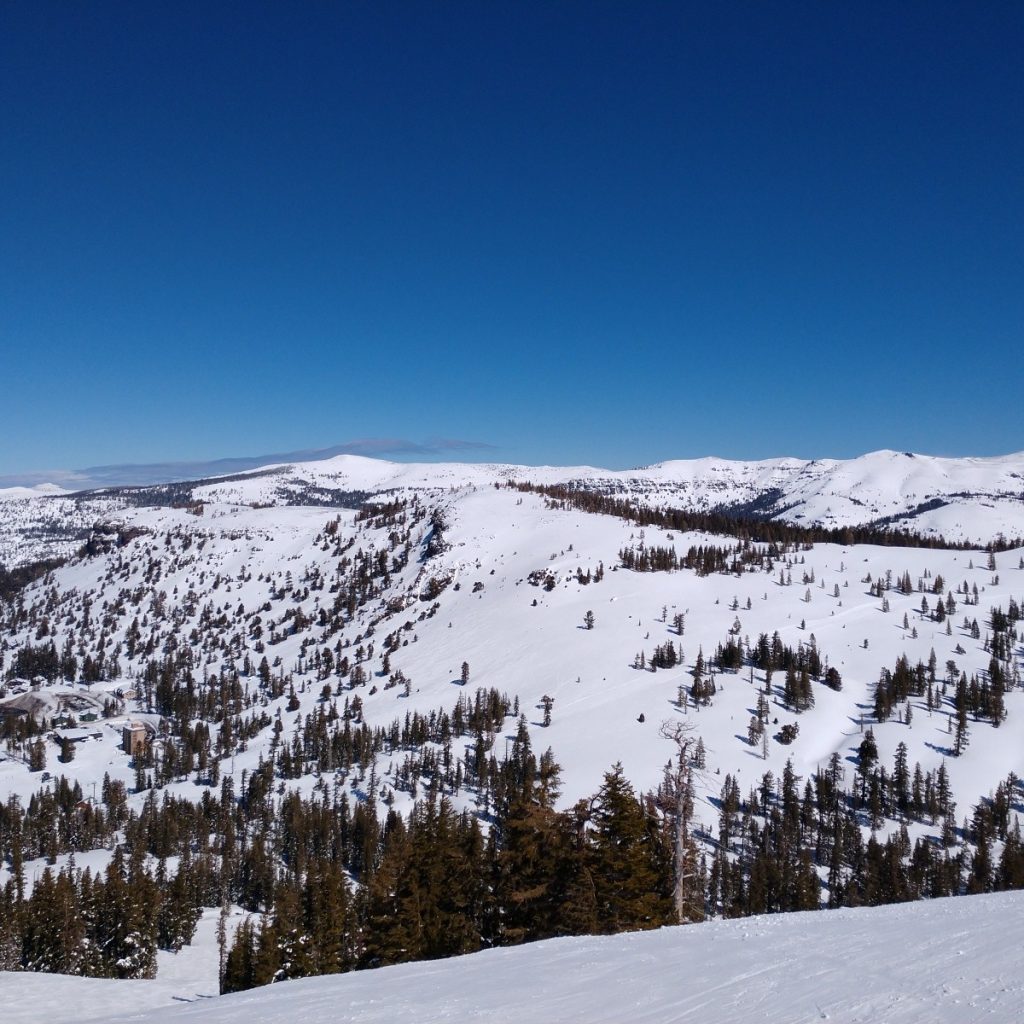 in the evenings Howard and I would reunite to spend time at the casino where I was able to win back almost enough money to cover my entire
trip.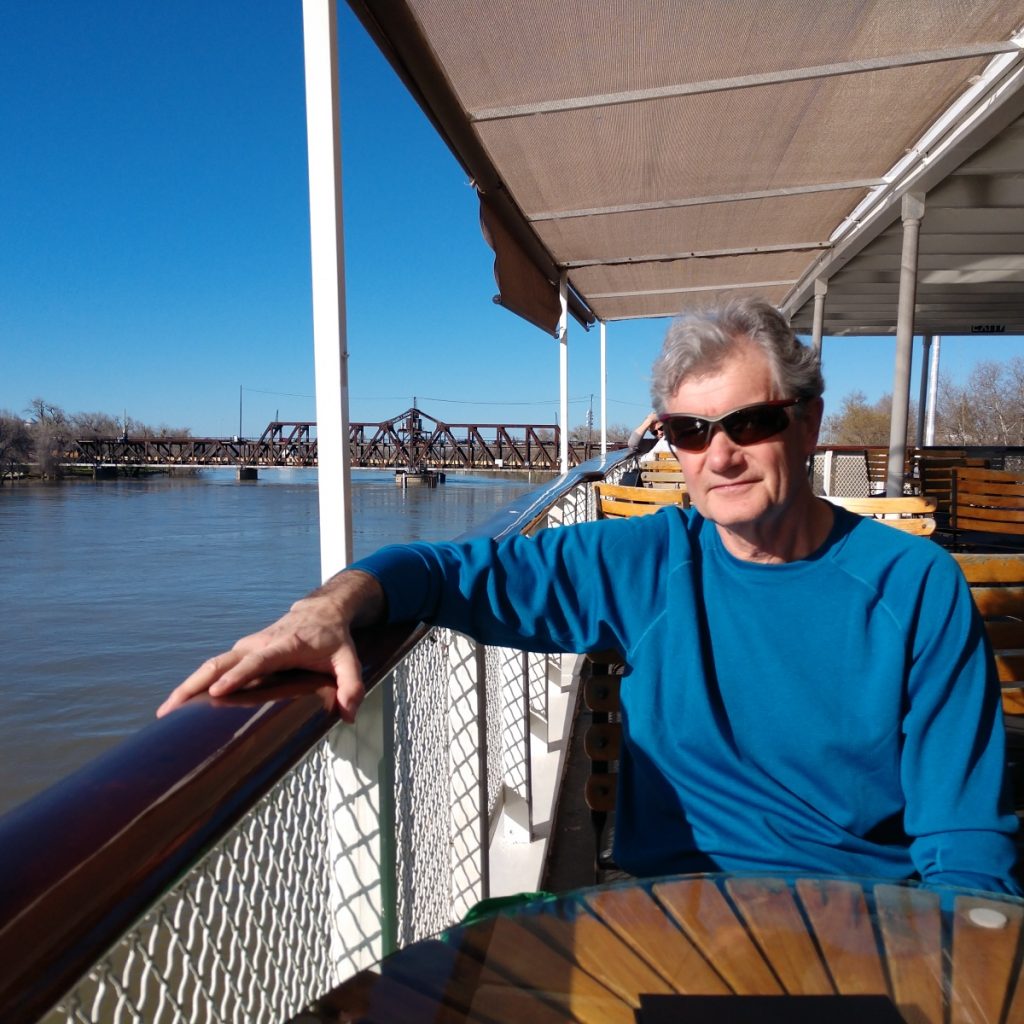 This is Howard relaxing aboard the riverboat on the Sacramento River the night before we had to depart. We drove back into town and explored the old part of Sacramento which was quite entertaining.
Howard had many good experiences on his snowshoes and his learning curve was apparently rapid.
For me it was a much-needed vacation, a mental break and plenty of time on the snow. Howard is a great travel companion in the absence of Laurel.
We had a grand time.
Now let's resurrect an old tradition of springtime music and this one is a doozy. There's nothing like some rocking bluegrass to set off the backpacking  season.