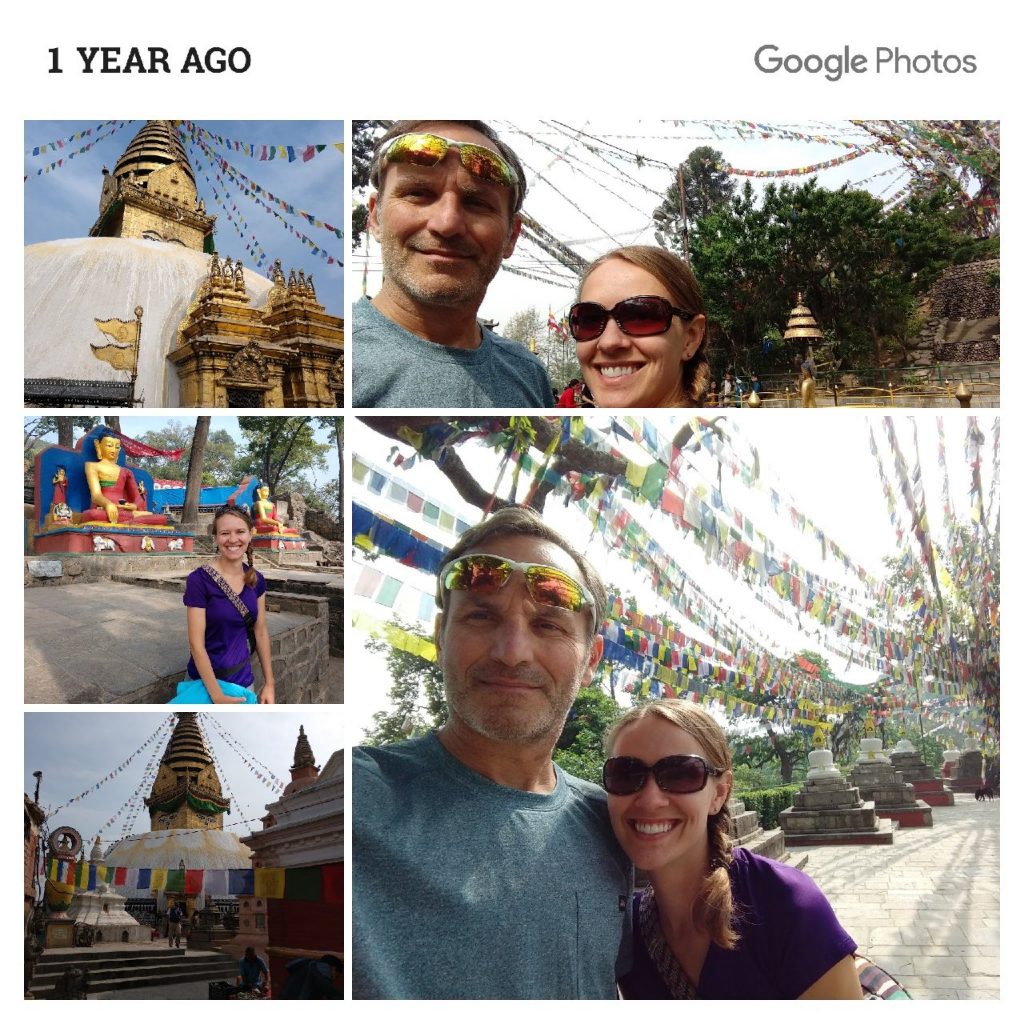 It was  one year ago when Laurel and I packed up and headed to Nepal for the grand Everest adventure. As we speak, teams are snaking their way up the Khumbu valley for their own shot at earth's highest peak.  My friend, Howard, is preparing to make the trek into basecamp next week and I have enjoyed helping him prepare for the journey. He is in great shape, has been doing monster dayhikes to Leconte and has the mental attitude for success.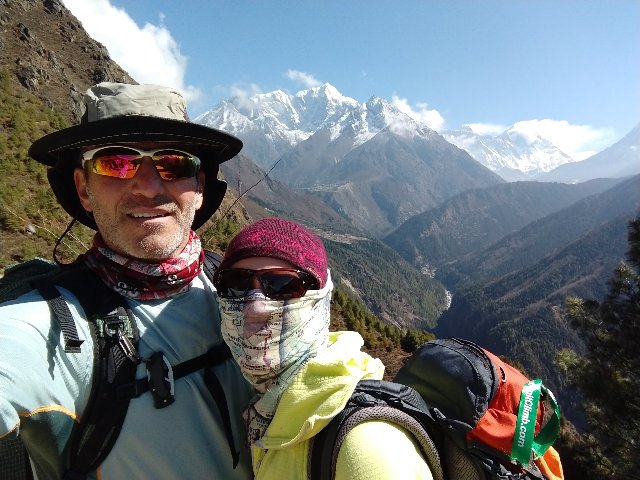 If you have followed me for any amount of time, you will notice a definite lack of content recently. That is due to several reasons.  First, work, work,work.  I am still catching up from one year ago and find myself putting in 12 hour days quite regularly. Similarly, Laurel, who lives in Athens, GA, travels for the University of Ga. As a result, when we are able to see each other, exhaustion makes packing up for the mountains almost unthinkable.
Friday I was determined, however, to meet some folks up at Gregory's bald.  But…………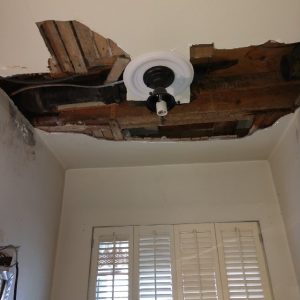 Yes, a plumbing nightmare at home. When a drain pipe breaks in the ceiling, you know there will be no backpacking that weekend.
Alas, such is life.  I have spent so much of mine chasing mountains, wildflowers, waterfalls and rock that dues must be paid on the ranch occasionally.  My only consolation is that I am able to sneak out into the Urban Wilderness and grab a mountain bike ride, run or stroll. Yesterday, I made time for a road bike run late in the afternoon.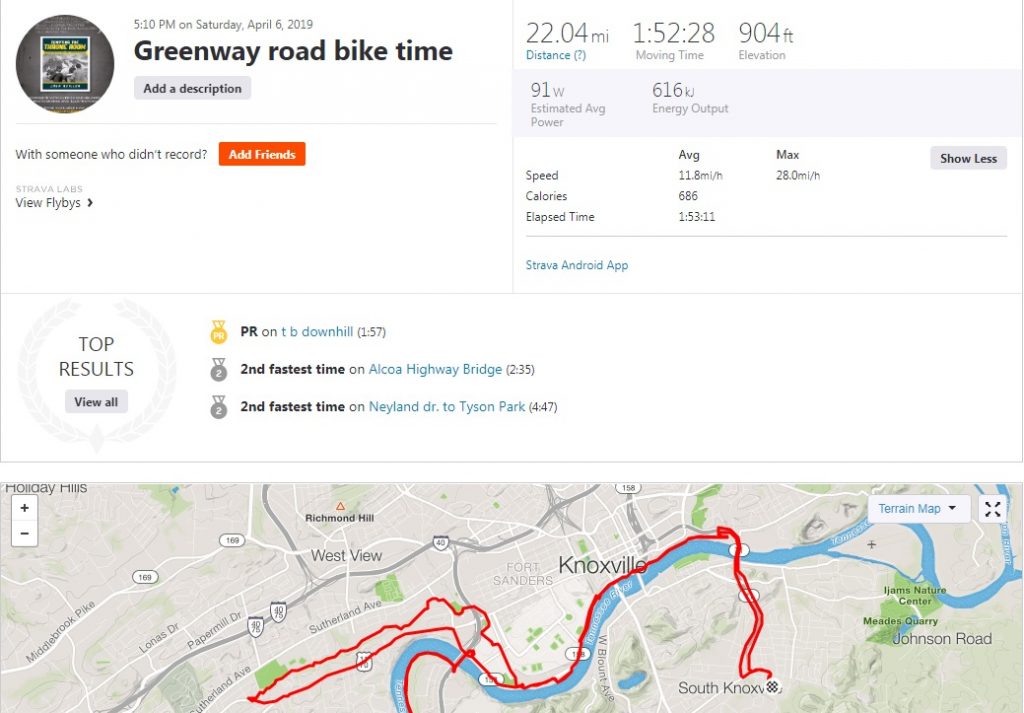 On April 30 I will be interviewed by John Becker on behalf of Legacy Parks in their monthly podcast. We will talk about Everest, but more centrally, the importance of our Urban Wilderness areas here in Knoxville. After all, I did most of my training right across the street at Baker Creek.  http://www.legacyparks.org/category/news/
It should be a lot of fun.  I have also spent time with a couple of really sharp graduate students at the University of Tennessee who are completing their master's work in journalism and media. They are putting together a piece  that I am really excited to share when I am allowed to do so. For now it is a "secret" but I know these girls are really going to produce something spectacular.
In the meantime, I wish all teams headed to Everest great success. I hope the mountain is as kind to them as it was to me. I have also been putting the finishing touches on my Everest summit day narrative and have been shopping it to potential good homes.  If you like following the Everest season like me, my friend, Alan Arnette, is the Everest whisperer.  He writes for Outside magazine and posts dispatches from all teams on the mountain.
Finally, Patrick McKnight is someone we got to know in Nepal. He climbed Everest via the North, Tibetan side while we were on the South, Nepal route.  His climbing mate, Brendan Madden, has just completed one of the best Everest documentaries I have ever seen.  You should check out their climb via his youtube channel HERE.
So I hope that you are able to get out and enjoy spring for me. At this rate, it may be summer before I see our beloved hills again. They taunt me from my car window every morning as I commute in and out of Maryville.