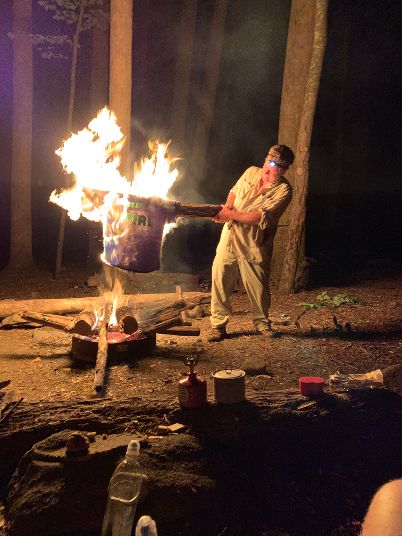 When Highlanders and Hell Guys get together, some serious laundry is getting done. Myers torches one in this iconic shot.
(We had hoped to be joined by Frank W, but he accepted a new position and had to move to Northern Virginia. But congrats, Frank, you were missed)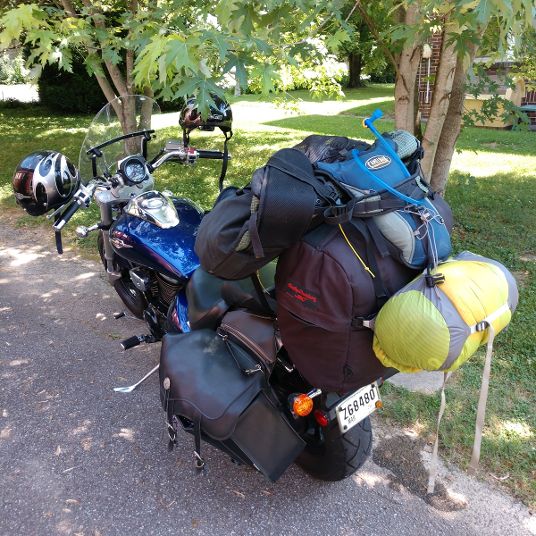 This is how we roll into the Smokies nowadays.  Two people and full gear. It was like Jed Clampett owned a motorcycle.
You may be wondering where this is.  But I'm not going to tell you. Our secret trail to see our private viewing of the synchronous lightning bugs (because only Yankees call them fireflies) has been kept close to the vest for years. If you have any backcountry acumen, you can likely sleuth out the answer. But we headed into the backcountry and it was several miles and elevation gain. Not where the park tells you to go.
 We met Myers, Nick and Houston. Brian joined us as well.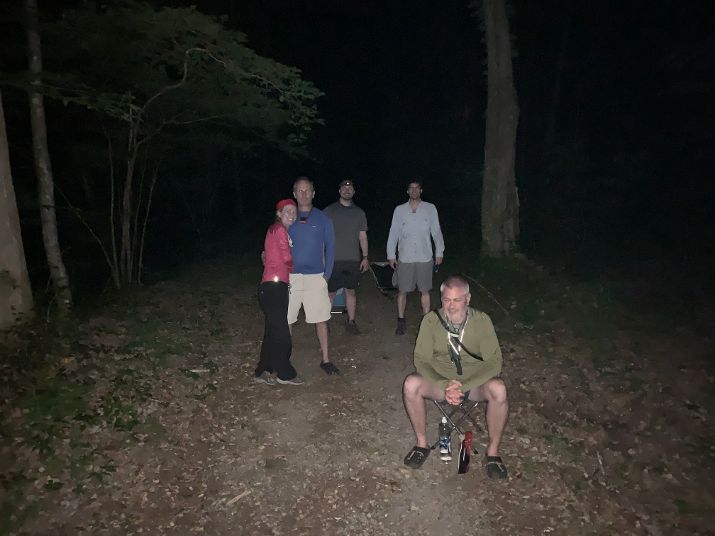 The display starts about thirty minutes after dusk. And it did not disappoint. None of us know how to photograph this spectacle of brilliance. It defies documentation. You just have to be in the midst of it to experience the splendor of synchronicity. It is as if a wave of light passes through your soul in a cacaphonous wave that rolls through the trails that parallel water. For water is the fuel that feeds this magnificence. The show was as splendid as any I have seen.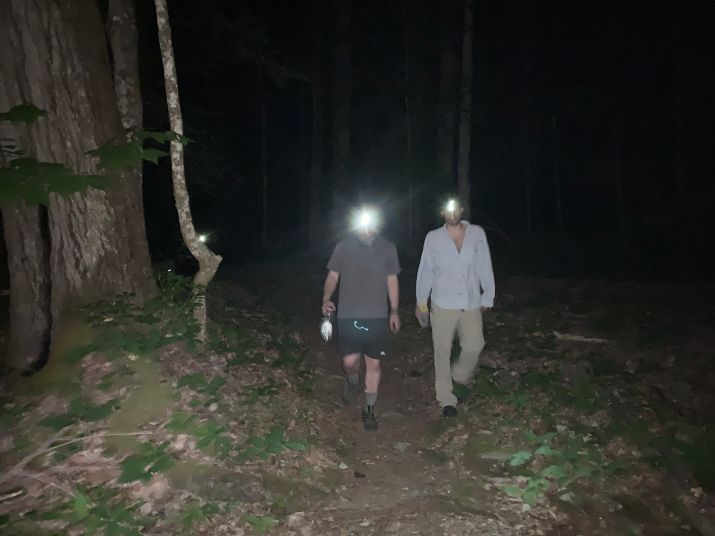 No one was disappointed.  No one.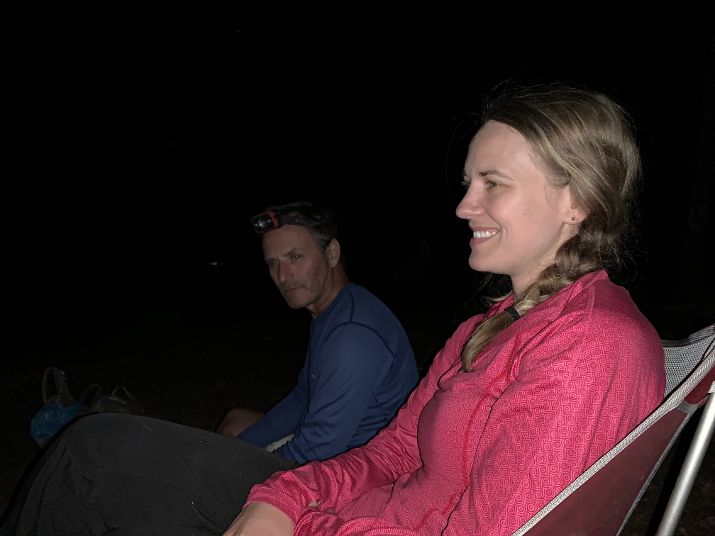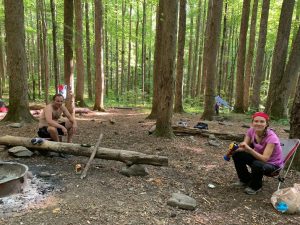 A bit of swimming was in order.  It was 93 degrees when we hit the trail.
We missed Mark and Stephanie. They rolled out Saturday; we got into camp later in the afternoon.  But it was good fellowship in the backcountry, something I have missed lately.  Thanks to Myers for organizing this outing.  I was reminded of this time last year when he invited us to join. I was suffering from frostbite and had to pass.
Which leads me to this season on Everest. I predicted it would be a rough year and, unfortunately was right. Ten died on earth's highest peak and traffic jams made national headlines. One of the last guys to die was a client of Summit Climb, the group I used last year. It was Dani Fuller who led this team and I feel sorry for all involved. What happened this year was an abbreviated weather window that forced everyone into the precious few sunny days. It isn't that Everest was any different this year. There were a few more people climbing, which often is the case after a successfull year like 2018 that we enjoyed.
But there is just a slender trail from the South summit to the true summit. 10,000 feet dropoffs are on either side so there is no passing. When you are in line at 29,000 feet, frostbite is highly likely. Understand, I developed frostbite without any lines. So many of the deaths are a result of exposure at altitude, oxygen use and exhaustion. Your body can only handle so much time in the death zone. I spent 24 hours there last year, but it wasn't due to crowds. In fact. I was on the summit alone, with my Sherpa. Yes, 10 people died this year and that is a few more than average on the peak.
But on the positive side, my friend Rasmus, on his third consecutive attempt, topped out without bottled oxygen. This makes him the first Danish Dude to do so.  I climbed Cho Oyu with Rasmus in 2016. He is a great team member and I congratulate him on his success. https://www.thelocal.dk/20190523/dane-summits-everest-without-supplemental-oxygen
I have some more good news that I will share via my new personal webpage.  It has to do with the next climb in my quest and will happen in July.  You may find details here.   https://johnquille0.wixsite.com/mountaineering
Just click on the sponsorship opportunity page.
So I wish everyone a great summer and hope you are able to catch the lightning bugs. The are poppin' early.