As you can see the weather was perfect. we embarked immediately after work on Friday afternoon and made the great climb up pine mountain down into the rabbit Creek campsite.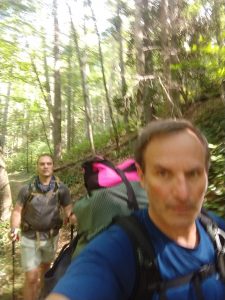 Nick joined us. We needed a fire bug.
We had the run of the campsite and rabbit Creek is a beautiful peaceful spot. A couple of things were learned. Those expensive Nemo tents that you read about are no good. We spend some time trying to set one of those things up. And it was returned to REI the next day by Howard.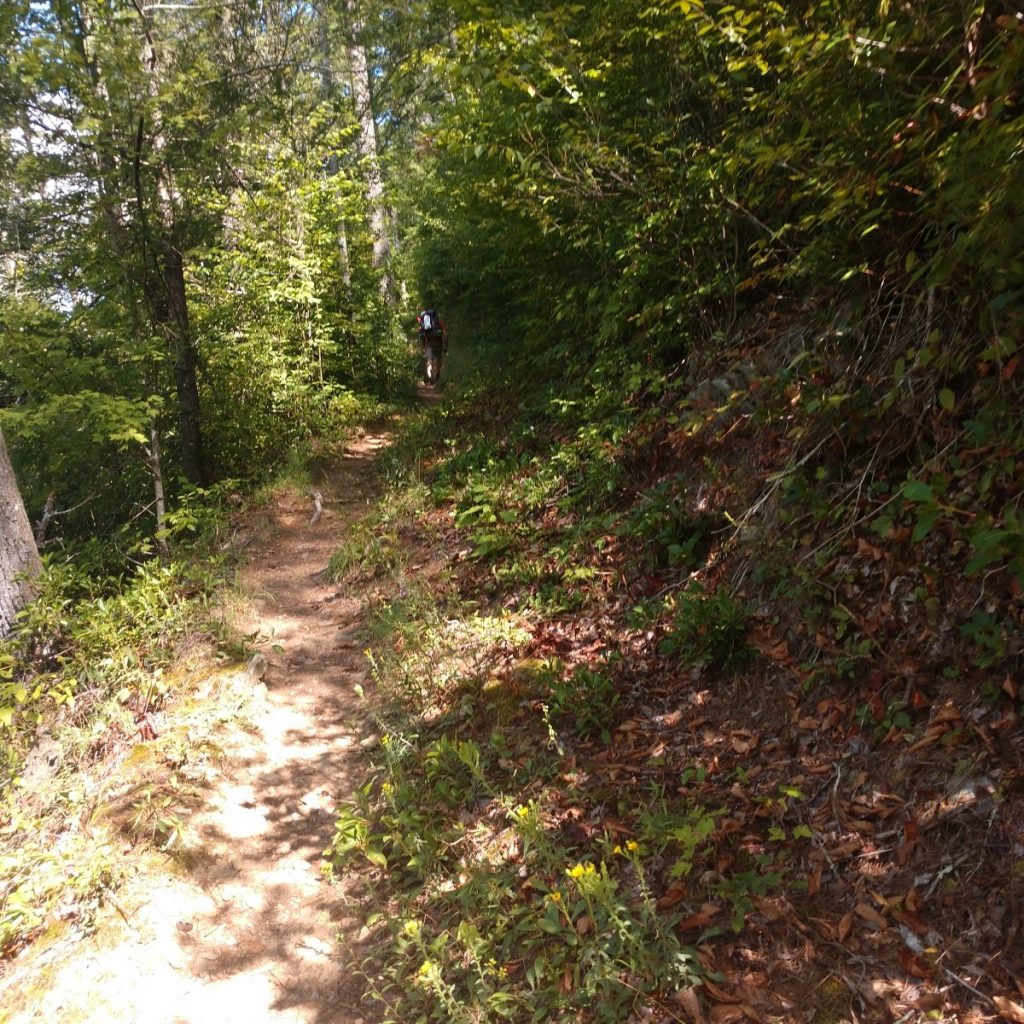 Next morning we decided to do an alternate loop down one of my favorite trails, Hatcher mountain, into the Abrams Creek drainage.
by the time we'd gotten two miles down to the Abram Creek crossing I was ready for a bath. Myers would have joined us had he been there.
So Nick had to pull his slack.
Great outing
Great chemistry.
It's going to be a traditional fall with lots of these coming like the old days.