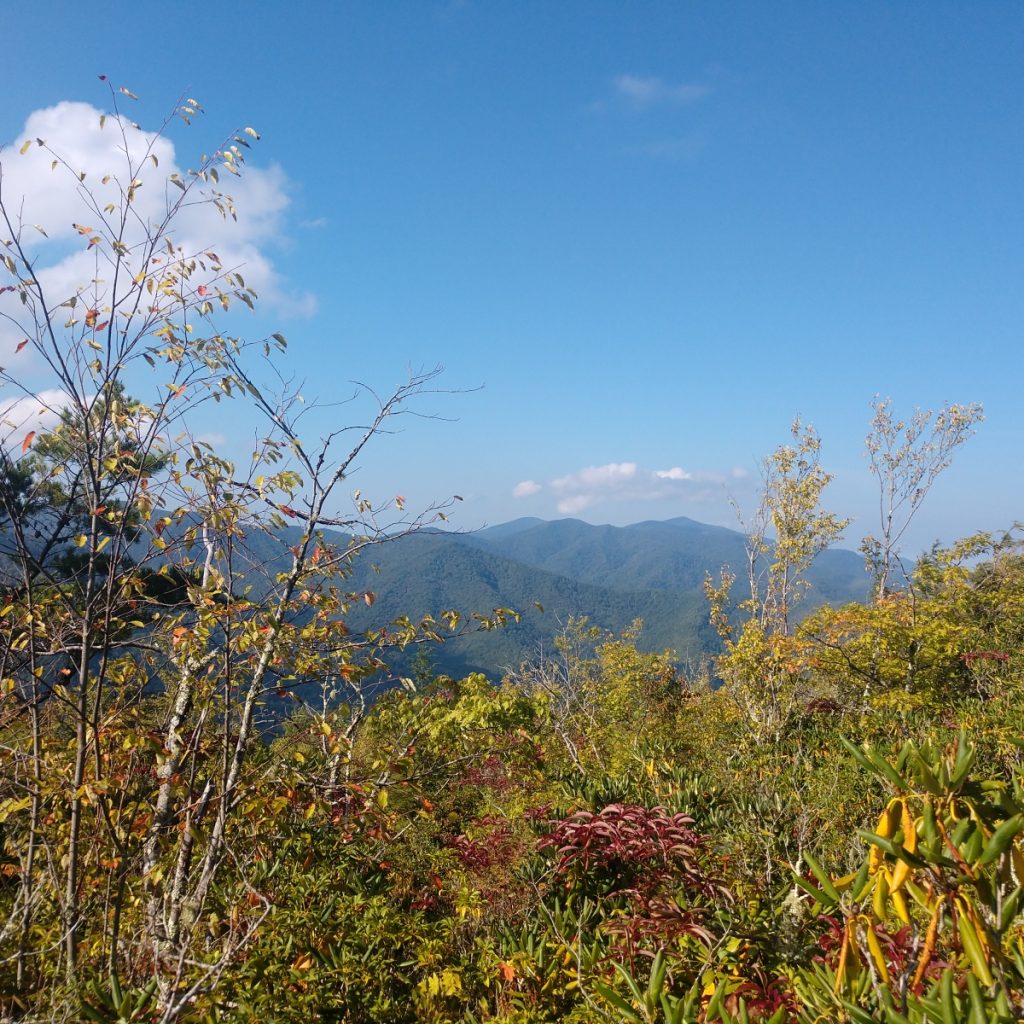 This is from the Ben Parton overlook on the Miry Ridge. It is no secret that this is one of my favorite interior views of Rocky top and Thunderhead in the distance. We burned out of Maryville at 3.45 pm on Friday and blasted 5.7 miles and 2400 feet up to my beloved camping spot. Here are some stats from Strava.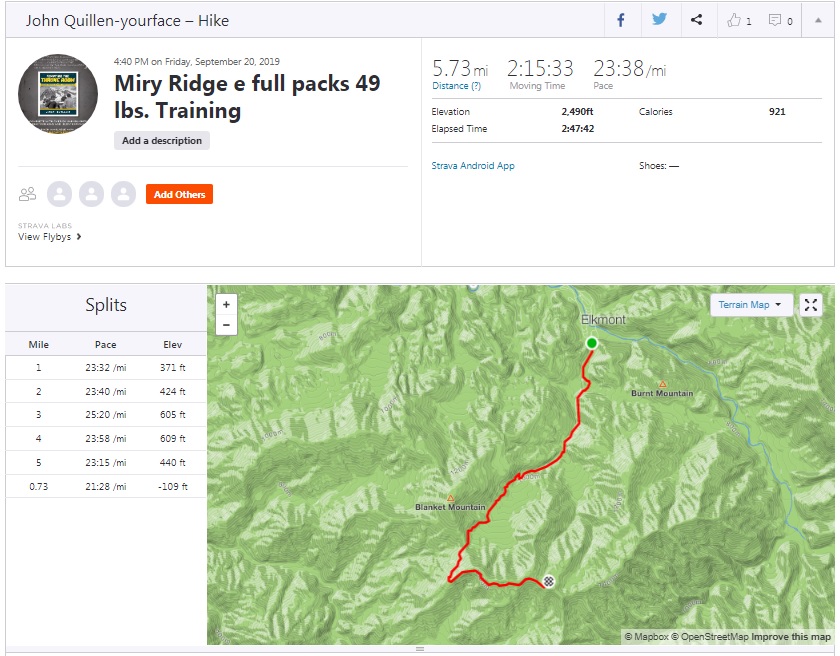 Yes, Howard and I are in training for what will be number 5 of the 7 summits for me. Over Christmas, we will depart for deep South America. Aconcagua is our objective and it requires some load hauling. We shouldered full packs for our last two hikes and my body remembers this activity. On a side note, Strava does not calculate accurate calorie burn when carrying a backpack. But I found a formula that does and you may wish to use it for yourself. In summary, I estimated that I burned over 1600 calories ascending Jake's Creek and Miry Ridge on Friday afternoon. Here is a link if you wish to use this for your backpacking calculus. https://www.outsideonline.com/2315751/ultimate-backpacking-calorie-estimator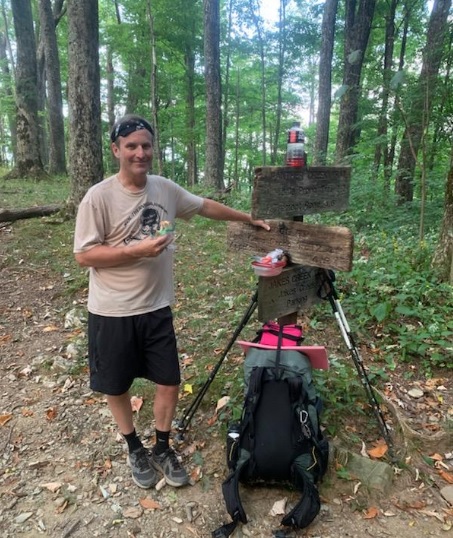 I needed a PB&J break here, as a result. 45 lb packs.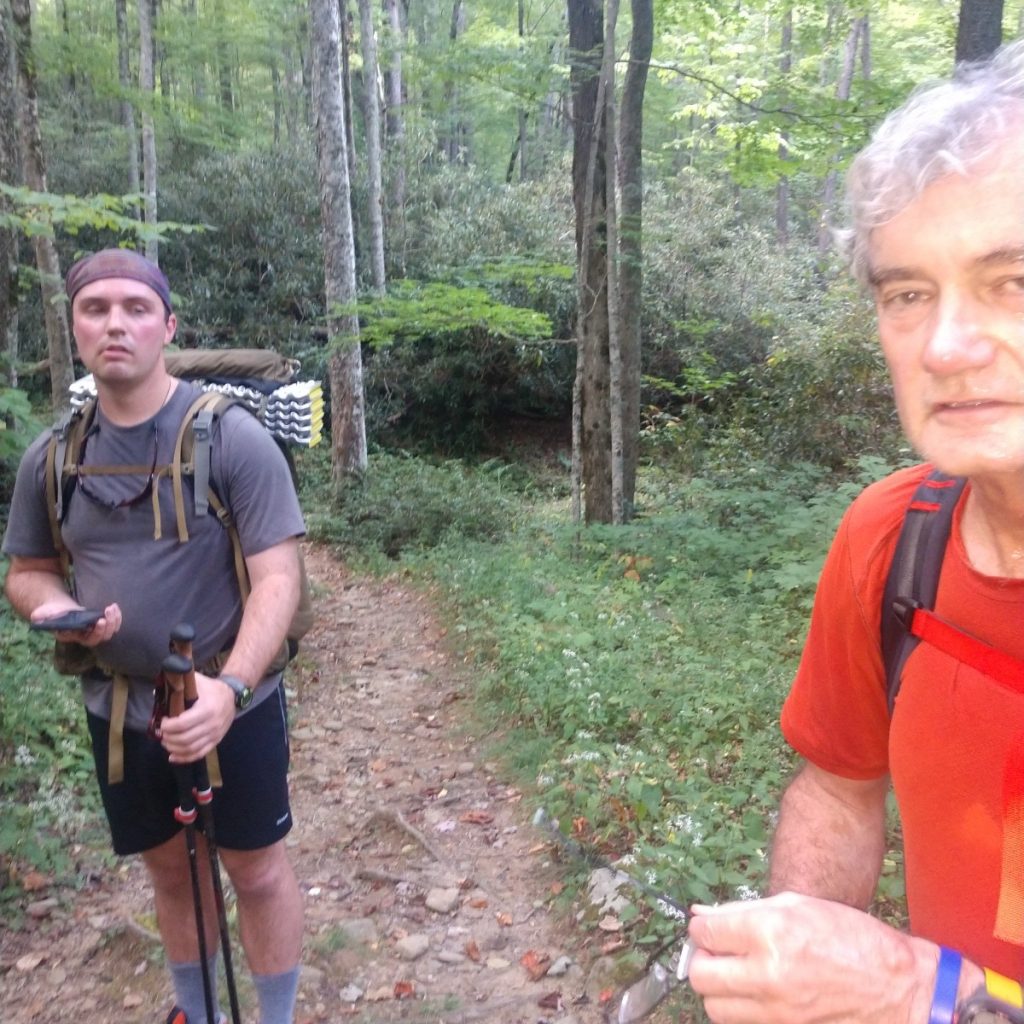 It appears as if Nick is doubting our mileage estimates into camp from Blanket Mountain intersection. And rightfully so. However, when you reach this gap, there is still quite a bit of trail left.  This trail holds so many memories for me and one in particular when we postholed in deep snow many years ago.   Pay attention to the video which was taken not far from this very spot. This was 2010.
We certainly had no snow with which to contend this particular day as summer appears to keep a solid grip on the mountains as we round the corner into October.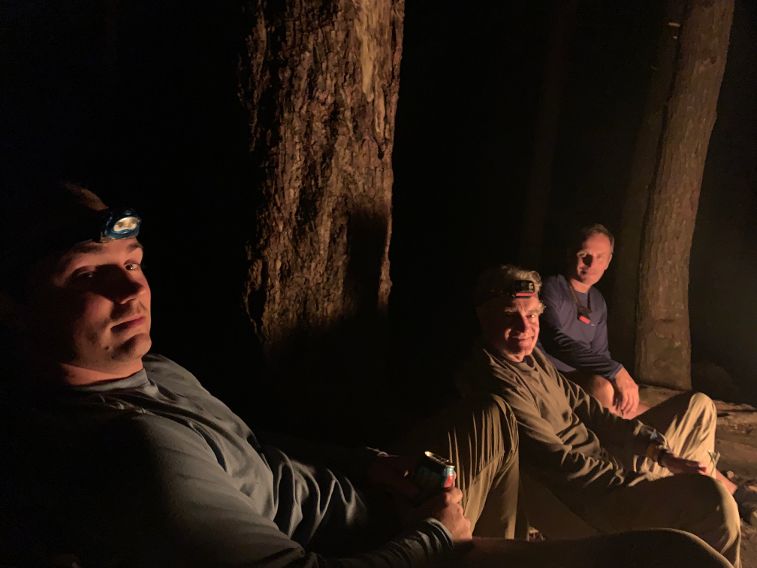 Having arrived at dusk, we found the good old Dripping Springs site quite full. We made some space next to a couple of guys that looked familiar. It didn't take long to realize that I knew them as we had camped together many years ago over on Caldwell Fork.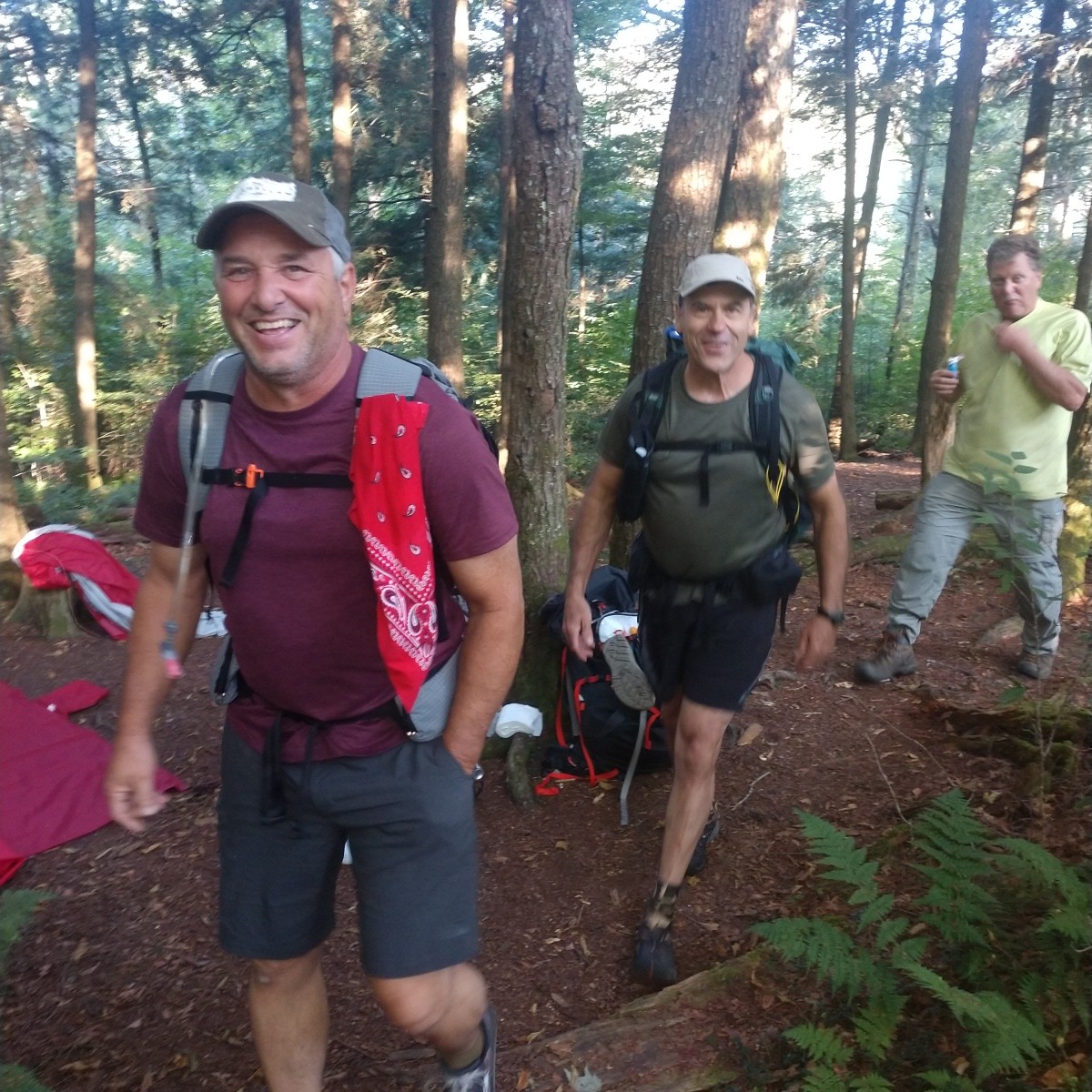 This is Greg and Ark. And here is where we had crossed trails with them several years ago. I believe it was this trip but am not certain.
http://southernhighlanders.com/Caldwell_fork13.html
Anyway, Myers made what in Highlander lore has come to be known as a hiking cameo. He appeared in the dark at 10.30 pm having completed his journey totally after sunset.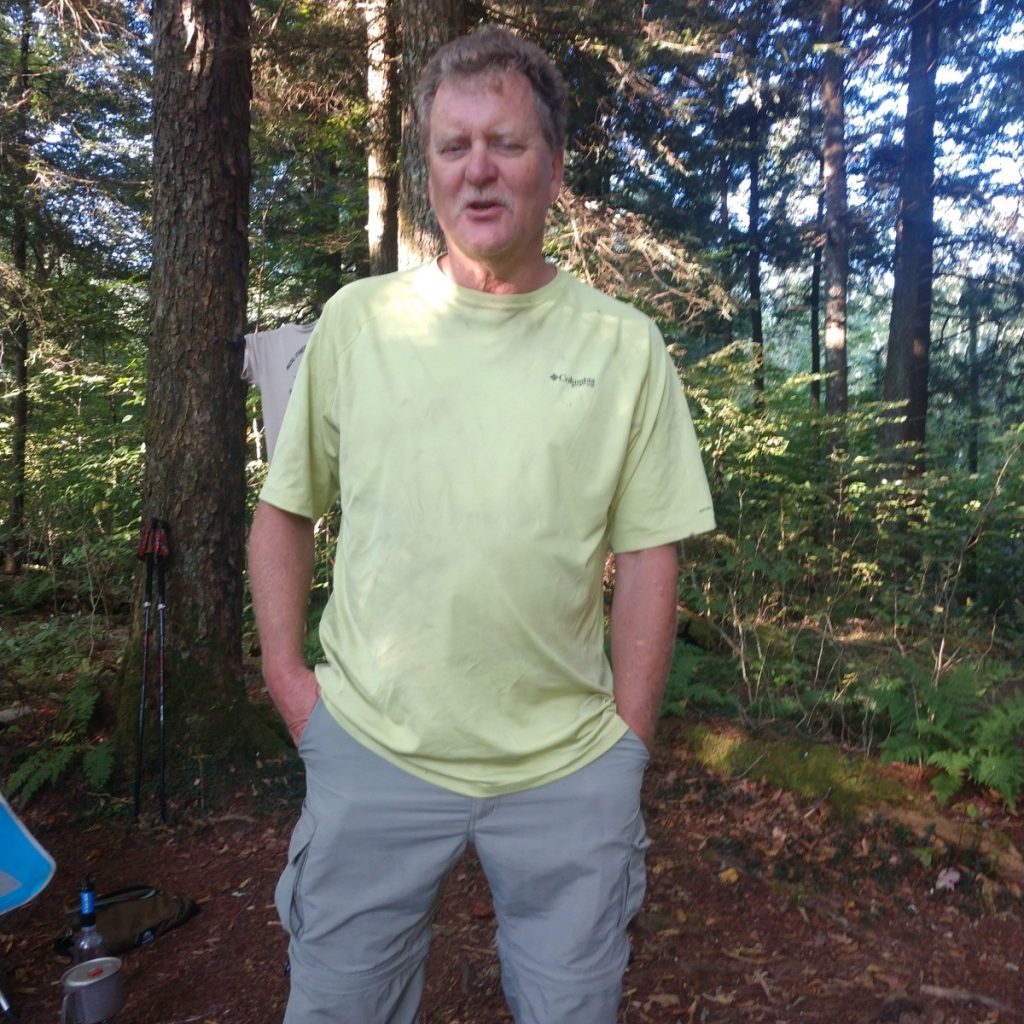 Kudos to Myers for his bravery. Because, unbeknownst to us, there were prowlers in the dark.
Sometime in the middle of the night, after we all had retired for the evening, Greg,  who was camped out in the open sans tent, was awakened by a strange sensation.  Roaming about and smelling his open cot setup was a bobcat that had entered our camp. How about that?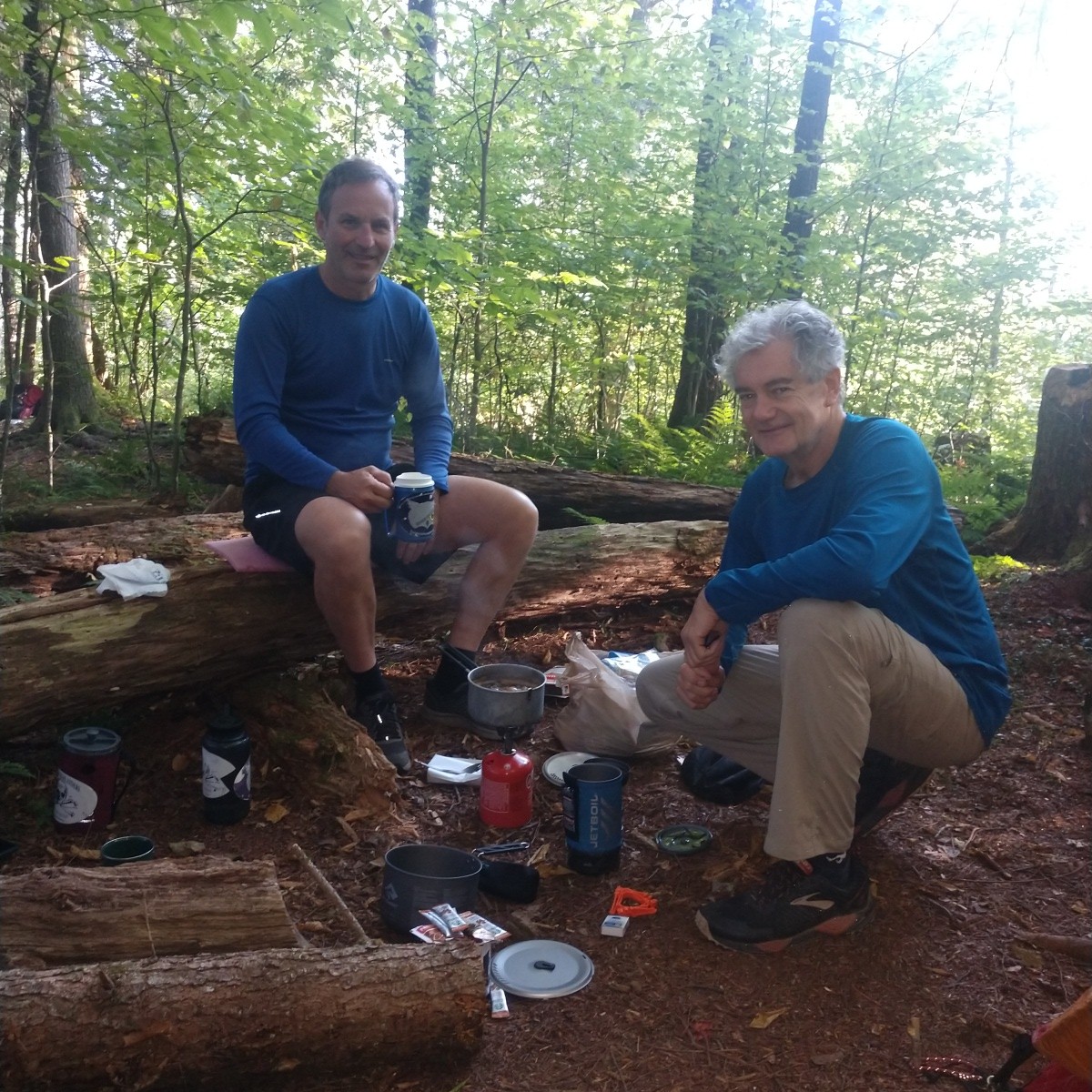 Since Dripping Spring wasn't even dripping, we had to do some serious divining for water up there. It is dry, super dry. I predict a fire ban in the park soon and super dry conditions for all questionable sources in the Smokies and elsewhere, yes, I mean Hangover too.
We dropped down after a leisurely and highly caffeinated morning. I stopped at Jake's to replenish our H20.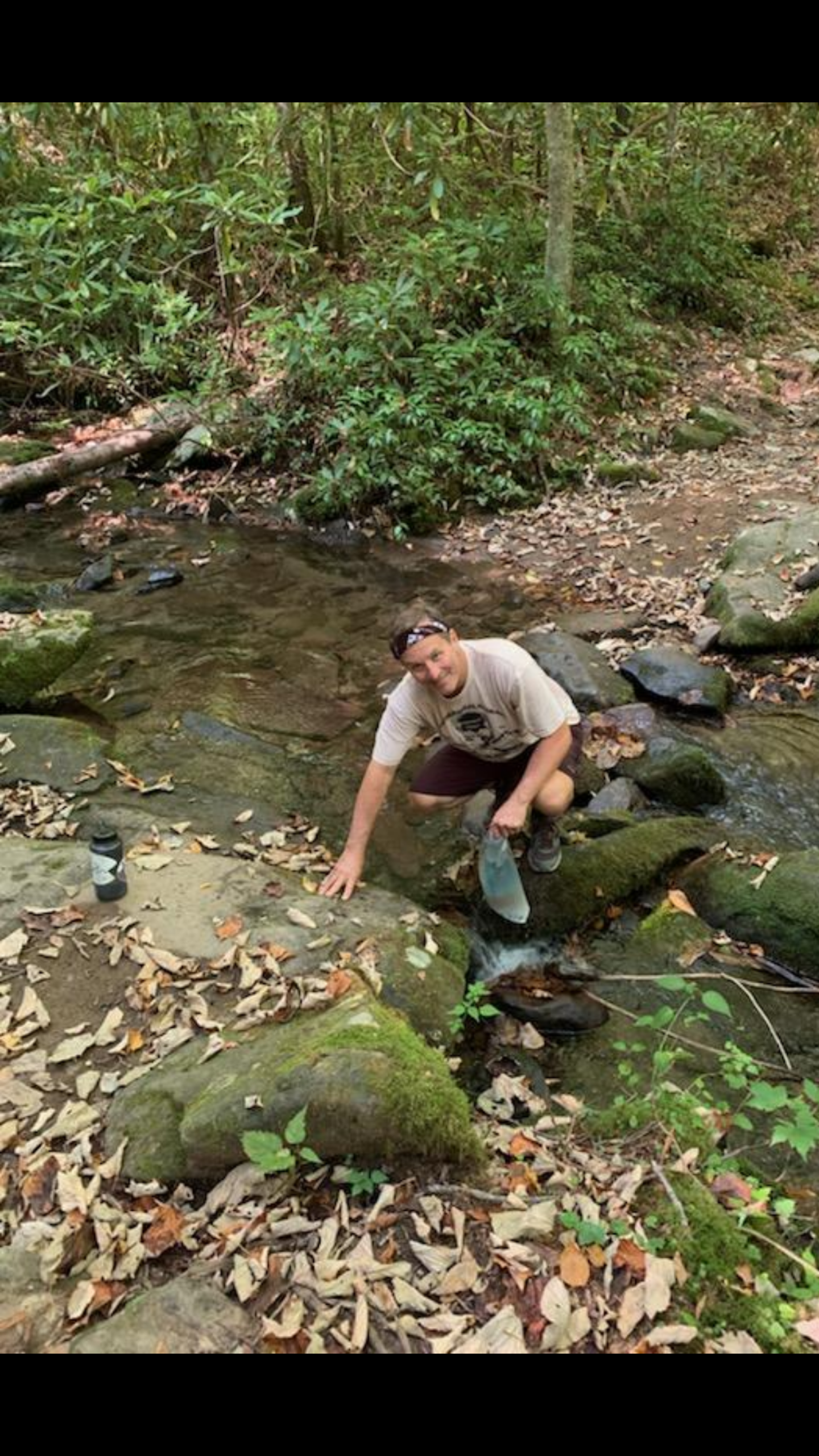 Great training, great weather and great friends. Who can ask for more in a Smokies weekend?